Someone left this bottle of wine at my house after a party. I hope they meant to leave it, because I can't remember who it belongs to, so I'm opening it and giving it a try . . .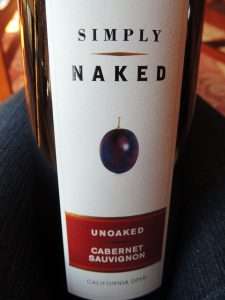 Unoaked Cabernet? What's up with that?
OK, I get the premise. Without adulterations from oak, you get a more pure reflection of the grape variety. In theory.
Strike One: Aarrggh! It has a synthetic cork. I hate synthetic corks. If you're going to use a cork to close your wine, use a real one. Or use a screw cap. I've made my peace with screw-caps.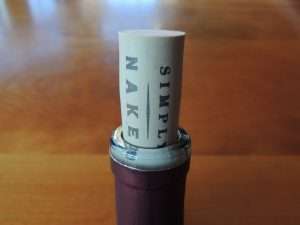 Strike Two: It's Cabernet Sauvignon, and it's in a clear bottle. I get it, clear is pure. But it feels wrong.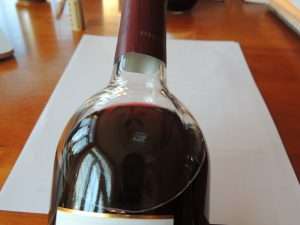 Seems a little thin in the glass — it's almost too bright. Nose is medicinal and metallic, like someone drizzled Cherry-flavored Nyquil over an SOS pad. I let my 11-year old daughter give it a sniff (yes, I'm that mom) and she said it smelled like a ball of aluminum foil. Truth, out of the mouth of tweens.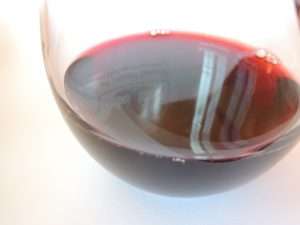 Strike Three: It tastes bad. I'm flashing back to cherry-flavored fluoride treatments at the dentist. The ones with the foam trays. Shudder. An instant headache behind my left eyeball. Someone bring me a Bud Light.
Geez, I feel like one of those soul-crushing judges on an episode of Top Chef. I really hate to hate wine . . . really. So I will say this about Simply Naked: the little grape on the label is adorable!
Salud!