Get in on the secrets to this professional party planner's strategy to host the best wine tasting party
(by your next event, guaranteed!)
This ebook, written by a professional party planner and a certified specialist of wine, unlocks their secrets to hosting a wine tasting party that will earn you bragging rights…get the thank you cards and gifts rolling in…earn you the title "best party planner"
Save money with with our fancy-pants party planning secrets, tips and discount offers (in time for your next wine tasting at home)
Do you want to plan an Instagram-worthy wine tasting party but don't want the hassle, or cost, or the feeling of intimidation that comes with it?
We get it! When I first started planning parties and events it was overwhelming!
A wine tasting at home can be very expensive. I know you're afraid this is going to cost you a lot of money.
That's why we've created this e-book FOR YOU!
There are tips, hacks and offers in this e-book that will save you $50+.
Don't pay a professional party planner hundreds of dollars. You've got this!
Wow guests and get those sweet, sweet shares, reposts, thank you's, and even gifts that you deserve!
You're thinking now, "I have to buy expensive gear".
No you don't! You can look fancy-pants without spending the dough. Champagne tastes with a beer budget?
We understand! When I plan parties I'm always given a budget and I have to stay within that budget or it comes out of my pocket.
I've learned how to put on a show while saving everyone money. This method works EVERY. TIME.
You might be worried that you don't have the space for a party.
Think again! There are so many ways to organize seating without having to run all over the place pouring wine for your guests.
Save hours searching for party themes on Instagram, Pinterest and Etsy
Yes, I'm ready to be the host with the most!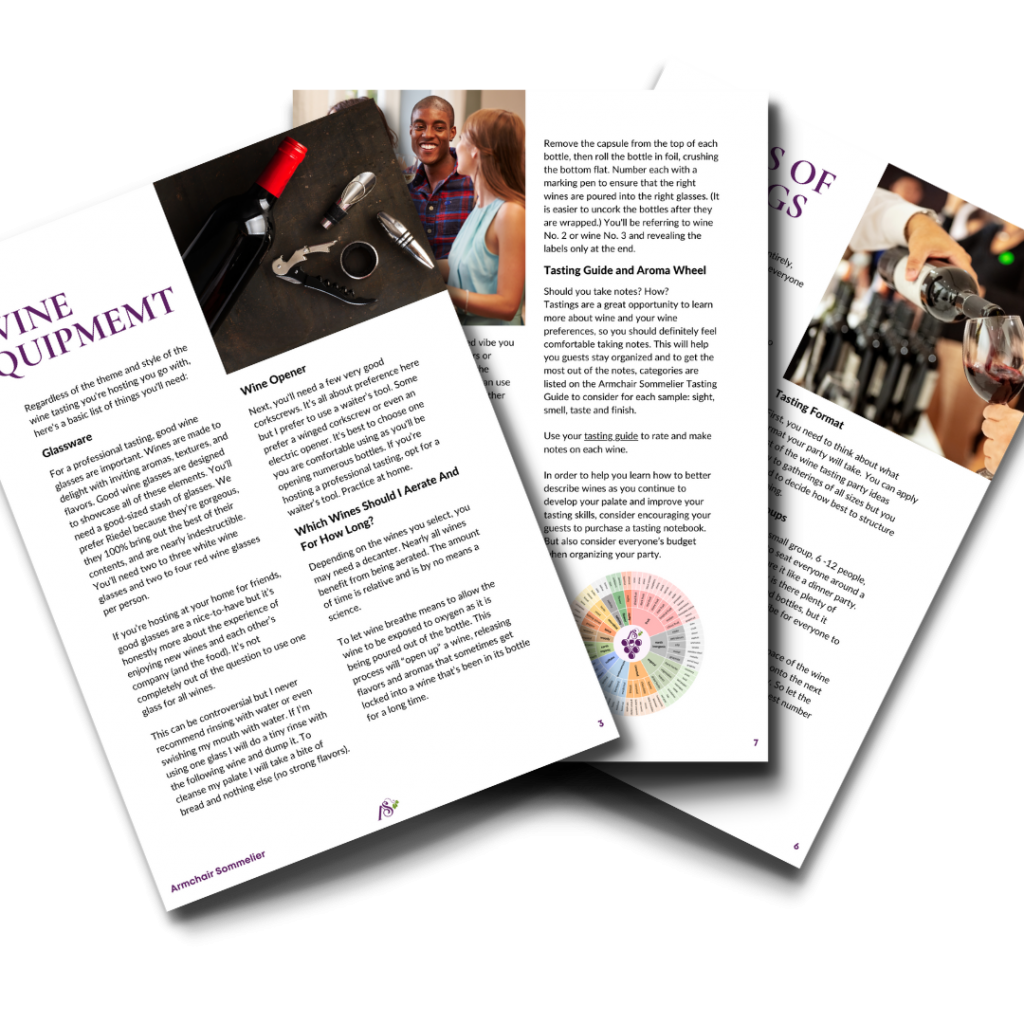 This e-book includes 30+ pages of step-by-step guides from how to buy wine, how to store wine for your wine tasting at home, how-to taste wine, how to choose food pairings, cost saving hacks, more than 20 themes, pre-made invitations, checklist and shopping list…
All this allows you to host that Instagram-worthy party while saving hours and money.
✅ Read
✅ Shop
✅ Party!
Apply These Tips To Your Next Special Occasion
Here is just a taste (pun intended!) of what our ebook includes and why this will be the last wine tasting party planning guide you'll ever need:
🥂Save money and hours of planning
🥂Tips on how to choose your gear while saving money (page 5)
🥂How to plan seating arrangements (page 8)
🥂Remove the sense of overwhelm and the feeling of intimidation
🥂 Learn how to properly taste the wine (page 10)
🥂 Stop searching on every social media platform for theme ideas. I know you. You've been on Pinterest, Etsy, all over the interwebs, heck you've even tried Yahoo!
🥂 Choose a theme. We've given you over 20 themes to choose from. They range from Basic-B to Fierce (yep, I totally used that reference. Bonus points if you know where it's from) (pages 13-19)
🥂 psst… the potato chip theme is my favorite (page 15)
🥂 Get to know your sampling order. Learn in what order to sample the wine (page 20)
🥂 We will teach you how to buy and store your wine for the party.
🥂 Get offers to buy your wine (page 21)
🥂 Save money with our tips on how to choose and pair food (page 24)
🥂 Wine tasting party games that can also be themes or added onto another theme. (page 26)
🥂 Checklist and Shopping list included! (these are sold separately for $5 each) (page 28)
🥂 Customizable invitation templates included! (sold separately for $3 each) (page 31)
About our Armchair Somm Team:
Each person on our team has special skills and qualifications (not the find-a-kidnapper kind but the kind that helps everyone get-the-most-enjoyment-from-what's-in-their-glass kind) that makes this site an incredible resource for all things wine without being pretentious.
Maybe you've met our writers while reading on our site. We have a Certified Specialist of Wine on our team that serves up our food and wine pairing articles, shares tips on how to store wine, how to taste wine, and how to find rare gems.
She literally searches the far corners of the earth to find, taste and talk about wine so you can feel comfortable trying new styles of wine. (which is totally the purpose of hosting a wine tasting party!!!)
We also have a West Coast Specialist that knows all things about the wine+travel industry. If you need to know which is the best wine cave on the west coast, she's your go-to gal.
And then there's our party planner. While every single person on our team loves to drink wine and travel, your party planner has spent the last 13 years planning events, booking trips and organizing parties. Cutting her teeth on corporate events she now runs her own business, writing and planning parties and trips (all around wine I might add. Jealous?)
Pro tip: when hosting your wine tasting at home or for a professional event include one big magical moment in each event and you'll create a bond that will last a lifetime
Most recently she planned…a self-guided food and wine tour for friends in Italy…a 2-week West Coast food and wine tour during harvest season for herself (she says it's for our readers…)…and a 7-day family trip to Paris (she'll never do that one again).
During her time planning trips and parties she wrote a step-by-step guide for herself. This guide.
"It's worked for me numerous times and I'm sharing it with you. It's so versatile it will work for any party. But who would want to plan anything other than a wine tasting at home?"
We don't know…
"This must have taken weeks to plan" – save hours searching for themes online, Pinterest, Etsy, Instagram, TikTok, Facebook
This is a guide on how to plan and execute the most amazing wine tasting at home without spending hundreds of dollars hiring someone and without the hassle of spending nights and weekends searching all over the interwebs for ideas and hacks.
We're giving you 30+ years of combined experience in our e-book. You're welcome!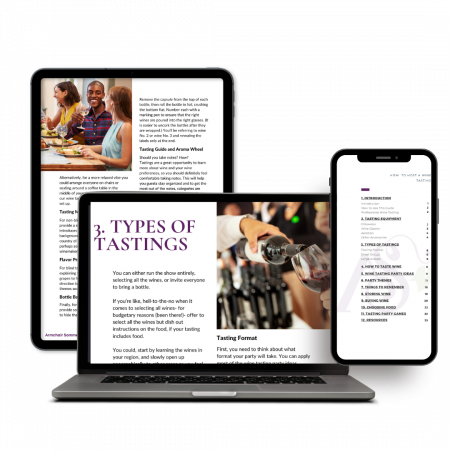 We're offering a discount RIGHT NOW of 20% with offer code WINETASTING. Use this at checkout.
REGULAR PRICE: $12… (20% Off) TODAY: $9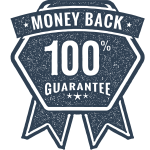 Don't love this ebook? We got your back. Let us know within 60 days and we'll refund 100% of the purchase price no questions asked.
(We want shares too! You better believe we'll repost that $#*! on our social too!!)
Get Over $50 Worth Of Bonuses
Invitations
Customizable tasting invitations that would cost you money to have designed.
Printables
A Printable Checklist that doubles as a shopping list-this sells separately for $5 in our store.
Special Discounts
A special offer is included in the How To Buy Wine chapter, to all of our first time buyers from Vivino and Wine.com.
Party Themes
Cost saving themes that are super fun and super cheap!
If you've read this far, and you think our e-book can save you time and money, I'll suggest you get it now while we're offering 20% off with code WINETASTING. (That makes our e-book $9)
PS-Please keep this in mind…
The price of our e-book with invitations, checklist and shopping list will go up. Click the button below to get instant access to the e-book, now.
Plan A Wine tasting At Home fAQ
How many wines do you need for a wine tasting party?
About 3/4 of a bottle of wine per guest is a good amount for your wine tasting party. If you have 12 guests, 8-10 bottles are necessary. This means you can go through your tasting and then each person can have another glass of their favorite (you keep the rest as your hostess gift 😉 ).
How do you arrange a wine party?
1. Print your checklist with wine buying sheet
2. Choose the style of tasting. Will there be food?
3. Choose your theme! We have more than 20 theme options for you.
4. Get the gear- pick out wine tasting supplies. Invitations (we have pre-made templates for you), buy glasses and accessories if needed (use our discount codes), wine tech sheets if needed.
5. Food? Choose your menu (we have a list of food options for you). Assign dishes to guests.
6. Print your tasting guide (included)
7. Let the fun begin!
How do you set a table for a wine tasting party?
We like to use one wine glass for our at home wine tasting parties. The way we set our table is to have a wine tasting guide printed for each guest to make notes and if your theme calls for specific tasting notes (blind tasting), have those printed on paper or card stock. Card stock is fun. If you're theme is a blind tasting you can have a self-serve area or the host will pour each wine. If you have a tasting glass for each wine (look at you) you can get away with 1 row across with 3-4 glasses. 2 rows for more glasses. Then, trace a line around the base of each glass and write the name of the wine inside the circle.
How much wine do I need for 25 people?
Looks as though this may be a professional tasting party. If so there's no need to plan for extra. Half to three-quarters of a bottle for each guest. You should plan to have 12-14 bottles for 25 guests. That equates to 6-7 different wines (x2 bottles each).
What is the rule of 20 wine?
The 20/20 rule is to put the REDS IN the fridge for 20 minutes or so, and take the WHITES OUT of the fridge 20 minutes or so before serving. Use this as your general rule. If you have a wine fridge, reds will be find if set to an optimal temp but whites should always come out of the fridge before serving. If they're in a wine fridge, 5-10 minutes should be OK.
What to expect at a wine tasting event?
Wondering how wine tastings work? Your wine educator will greet you with several options to try. You'll receive samples throughout the tasting. Smell the wine before sipping (that's my favorite part, seriously). You can observe the color and clarity of each wine if you're really into documenting your experience. Then swirl again, sniff, sip. Write down your thoughts so you know if it's a no-go in the future or if you want to take a bottle home. Don't be afraid to spit the wine or pour it into the spit bucket.