Best Events in Napa Valley- A Year Round Guide
There's always something going on in the valley. Time to get your calendar out and make notes. We've got the latest list of the best events in Napa Valley to help you plan your trip.
One of my favorite ways to plan a trip to Napa Valley is to center it around a particular event or season of events happening in wine country.
From music festivals and concerts in Napa (the most famous of course being BottleRock) to grape stomps there is always something special going on in Napa Valley.
Here's your guide to when the best events and festivals are happening, giving you another reason to book a memorable vacation to the beautiful Napa Valley.
What are the events happening today in Napa Valley? Let's check it out.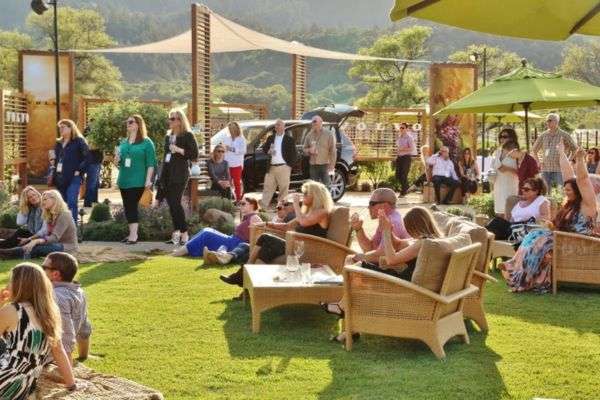 January Events in napa valley
February Events In Napa Valley
February is an off-season month in Napa. There are so many winery and restaurant events this month in Napa. From Valentine's Day to Fat Tuesday (Mardi Gras), you'll find plenty of parties to indulge in.
March Events In Napa Valley
Get your best running (or walking shoes) on to take part in these Napa events that will leave you breathless.
April Events In Napa Valley
April is the perfect month to celebrate Napa's artistic side. There's also plenty of opportunities to dive into the local food scene and even partake in an egg hunt!
May Events In Napa Valley
It's pretty much the event of the year in Napa Valley — BottleRock in Napa is in May and is the region's Coachella with some of the most prolific performers coming out to wine country to play over a 3-day event that blends music, wine and food. Past musicians and bands include Pink!, Bruno Mars, and Foo Fighters. Also check local places for Kentucky Derby-inspired events and tastings.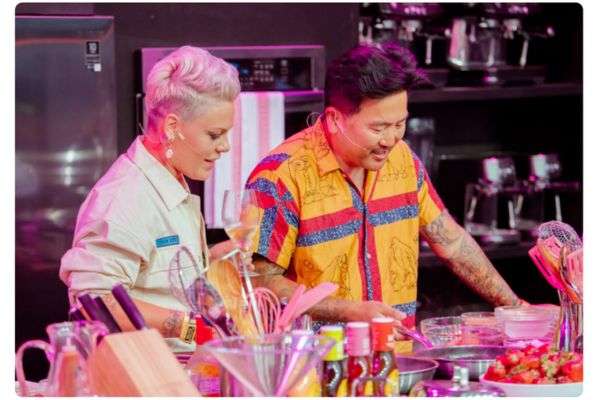 June Events In Napa Valley
June is when the Napa Valley music scene comes alive! The valley heats up in the summer with music acts performing in wine country at some of the most popular wineries.
July Events, Festivals and Concerts In Napa Valley
Fire up the BBQ, July is the time to plan your trip to Napa Valley if you're looking to celebrate America's birthday, gnaw on some ribs, and lay out the picnic blanket. You'll find summer concert series, grilled food and wine pairings, parades and other outdoor festivals in Napa in July.
August Events In Napa Valley
August is the last month of summer and continues with outdoor music, car shows, bbq and wine events.
September Events In Napa Valley
September is Harvest Season aka Crush Season in Napa Valley and there are many wineries celebrating with grape stomps, parties, and culinary events. Castello di Amarosa hosts a grape stomp every year and at V. Sattui you can attend their annual Harvest Ball.
October Events, Festivals And Parties In Napa Valley
Crush season continues in October with more parties and festivals. Halloween is a great time to visit Napa with annual parties and balls hosted by some of the top wineries in the area.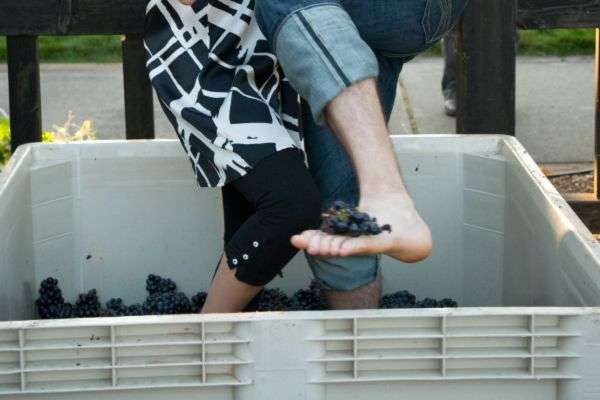 November Events In Napa Valley
It's beginning to look a lot like the holidays in Napa Valley. November is when Napa Valley begins winter festivities and the popular Napa Valley Film Festival bringing big stars to wine country.
December Events, Festivals, Parties and Parades In Napa Valley
December is one of the best months to visit Napa Valley.
You can see how there's always something going on in Napa Valley to plan your next vacation around.
While weather and high season room rates can make an impact, creating an itinerary where you can enjoy the local scene is part of the fun of visiting wine country.
Where to stay in wine country
Booking.com has had a huge facelift. They give you access to not only the cutest B&Bs (Cottage Grove Inn Bed & Breakfast) and the most charming Inns (how cute is The Napa Inn) but also quaint apartments too. AND! Booking.com is known for having the best customer service in the biz. Some places on booking.com even allow you to book without payment upfront.
Want to bring napa valley home with you?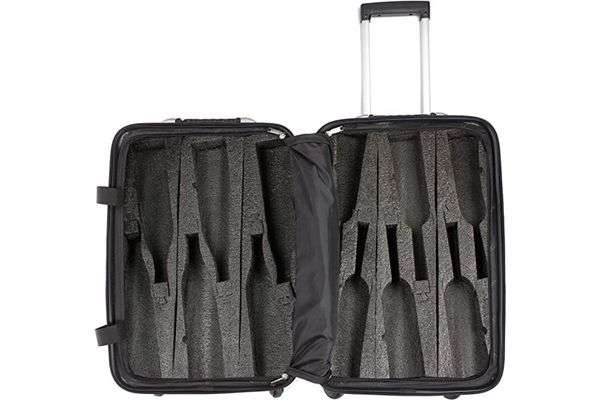 We recommend the VinGardeValise 12 bottle wine suitcase. There are a couple ways you can use this suitcase. One is, when you come home you only pack half the suitcase with wine and the other side clothes; or, what we do is bring a duffle bag to carry our clothes home. You can still check a duffle bag home btw, you don't have to schlep it around for all four connections.
Pro tip: you can also use the duffle bag to drop off your clothes to be laundered if you're doing an extended trip. Multiple uses for one duffle bag.
Napa Valley Events FAQ
What month is best for Napa Valley?
There's always something going on in the valley. One of my favorite ways to plan a trip to Napa Valley is to center it around a particular event or season of events happening in wine country. We've got the low down on all the happenings year round.
What time of year is Napa cheapest?
The cheapest season to visit Napa is the off season which is Winter and Spring. From November to April you'll find plenty of hotel deals. Some are cutting their rates in half. A hotel you can't afford in the Summer is affordable in the winter. December is absolutely gorgeous with all the holiday festivals and decorations.
How many days is enough in Napa Valley?
Four days and 3 nights is the perfect amount of time to enjoy Napa. If you're looking to fill 7 days (because fights are cheap Wednesday to Tuesday, we get it), head to Bodega Bay or into Carmel-by-the-Sea.
Is downtown Napa worth visiting?
Yes, downtown Napa is worth visiting for a day. Hit Oxbow Market and a few tasting rooms and you'll get your fill. Of course there are loads more events and activities to do downtown depending on the season.
When is Bottle Rock Napa Valley?
BottleRock Napa Valley takes place around Memorial Day weekend and features five music stages and a culinary stage with local celebrity chefs and demonstrations.
When is mustard season in napa valley?
All month long through March is when mustard blossoms are in bloom in Napa Valley, so check for local events like complimentary mustard tastings and unique mustard fields massages at the Carneros Resort, mustard and wine pairings in select wineries like Priest Ranch, and mustard-themed art in the downtown art galleries. 
when is the chardonnay classic in napa?
The Chardonnay Classic is a three-day event in June that celebrates the beauty of Chardonnay with wine tastings, food pairings, and seminars and dinners hosted by sommeliers and local chefs. 

Author: Tiffany Carter
Tiffany is a contributing writer to Armchair Sommelier. When she isn't writing about wine, the California native is touring local wineries (Hello Napa and Paso!) and filling her glass across the globe (Ciao, Tuscany!). She loves a full-bodied cab, but she plays favorites when it comes to a spicy Zinfandel or juicy Malbec. Her fridge is stocked with a bottle of sparkling rosé for emergencies. Hint: there's always an emergency. You can follow Tiffany @winetastetravel.