Most Famous And Most Visited Italian Wine Regions: 2024 Guide
We've traveled to the most famous Italian wine regions and have compiled years of notes and How-To guides… because booking an international trip can sometimes feel overwhelming. Don't worry. We're bringing you our Best-Of Guide for your 2024 traveling season.
pro tip: handwritten notes are no fun. Bookmark this page to return to later
Dreaming of your Italian vacation? Stop dreaming. It's time to make it a reality and it's easier than you think.
Nestled within the picturesque landscapes of Italy lie some of the world's most enchanting wine regions, each a testament to the country's rich cultural heritage and unparalleled viticultural diversity.
From the rolling hills of Tuscany to the sun-drenched vineyards of Sicily, Italy's wine-producing regions beckon with a siren's call, promising oenophiles and adventurers alike an odyssey through centuries-old traditions, passionate winemaking, and a tapestry of flavors that captivate the senses.
Embark on a journey with us as we uncork the secrets and splendor of Italy's renowned wine territories, where history, terroir, and craftsmanship converge to produce some of the most revered wines in the world. Ready? Let's go.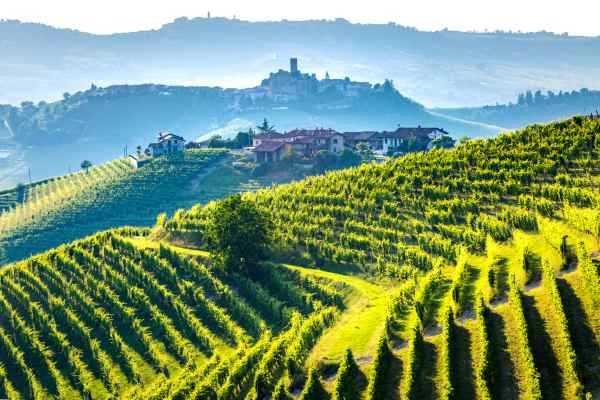 Most Visited Italian Wine Regions
What area is best for Italian wine? The five most renowned regions in Italy, whose regions continually appear on our best-of lists, are Tuscany, Piedmont, Veneto and Sicily.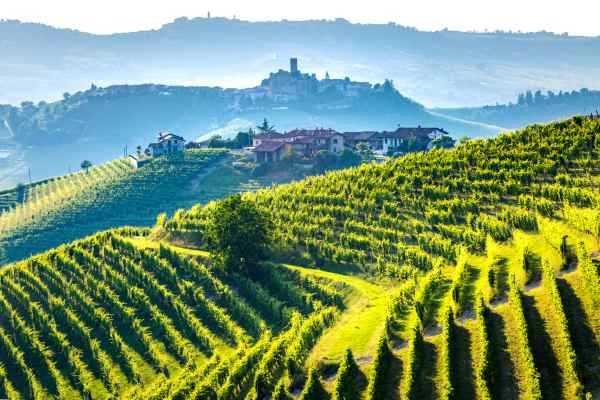 A California Girl's Wine Tasting In Tuscany-A Love Story Time to read: 6 minutes Italians definitely do it better. Off the bat, you should know, wine tasting in Tuscany is not like wine tasting in the US. We're going to get into that. The typical joke starts, "a guy walks into a bar…" but this … 
Prosecco Region, Italy: Best wineries and tours, where to stay & how to get around The Prosecco region of Italy is one of the most famous Italian wine regions. It's located in the northeastern region of Italy and made using the Glera grape. Mmmmm, Glera. We're traveling around Veneto…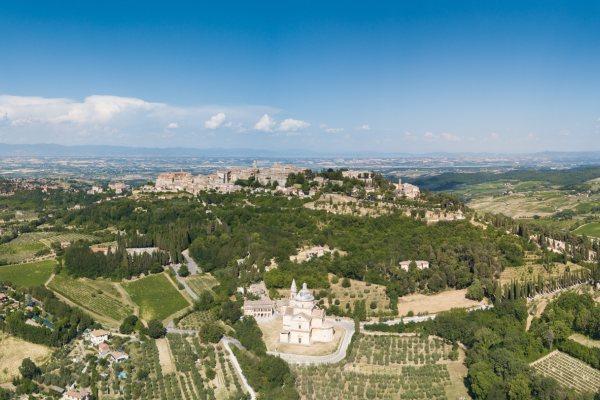 Your 2023 Guide To The Best Wineries In Montepulciano We've sipped and tasted our way around Montepulciano, Italy, to bring you the best wineries in Montepulciano. Montepulciano is a picturesque town located in the heart of Tuscany, Italy. Nestled atop a hill, it offers breathtaking panoramic…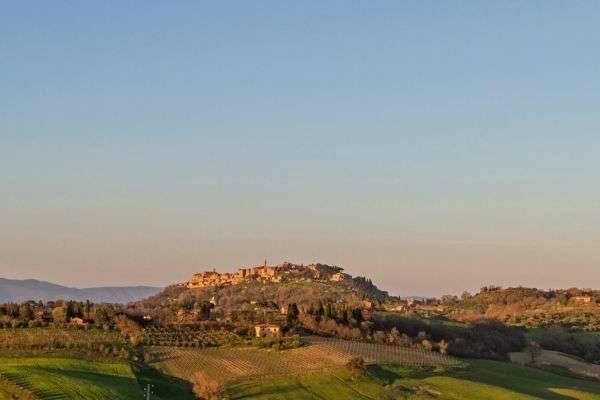 Rolling hills adorned with vineyards and centuries-old winemaking traditions create an unforgettable experience for wine tours in Montepulciano.  The ideal time to go to Montepulciano is a matter of personal preference. Summer is great if you like warm weather and busy activities. Spring and fall …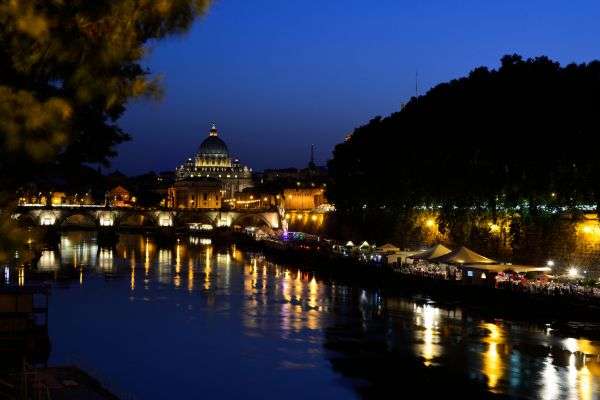 Rome Wine Tasting: Regions, Pairings & What To Buy At Home Now A wine tasting in Rome (sigh). If you're thinking about expanding your wine horizons and drinking outside your comfort zone come with us as we go down the road less traveled for a Rome wine tasting in one of Italy's many regions. We're …
Map Of Italian Wine Regions
Touring Italy's Wine Regions
Italy's wine tours are not just about savoring exceptional wines; they're immersive journeys that transport enthusiasts into the heart of viticultural artistry, where every vineyard whispers tales of centuries-old traditions and meticulous craftsmanship.
Tuscany
In Tuscany, you'll wander along winding roads flanked by iconic cypress trees, discovering revered vineyards producing Chianti, Brunello di Montalcino, and Vino Nobile di Montepulciano. The landscape here seems plucked from a Renaissance painting, with its undulating hills adorned with sun-soaked vineyards and medieval towns.
Sicily
Journey south to Sicily, where ancient vineyards bask in the Mediterranean sun, cultivating indigenous grapes like Nero d'Avola and Carricante. Explore the island's diverse terroirs, from the volcanic slopes of Mount Etna to the sun-kissed coastal vineyards, where winemakers fuse tradition with innovation.
Piedmont region
The Piedmont region, nestled in the northwest, offers a sensory feast with its world-renowned Barolo and Barbaresco wines derived from the noble Nebbiolo grape. Traverse the Langhe and Roero hills, visiting historic cellars and family-run wineries that have perfected their craft across generations.
Veneto
Veneto, home to the enchanting city of Venice, boasts not only captivating architecture but also the celebrated wines of Valpolicella and Amarone. Here, visitors can indulge in serene vineyard vistas along Lake Garda while tasting the rich, velvety wines emblematic of this region's winemaking prowess.
What makes these wine tours truly exceptional isn't solely the opportunity to taste exquisite wines. It's the chance to meet passionate winemakers, learn about their techniques, and understand the deep-rooted cultural significance of winemaking in Italy. Whether exploring ancient cellars, participating in grape harvests, or enjoying farm-to-table meals amidst vineyard panoramas, these tours offer an immersive experience that captures the essence of Italy's wine culture—a harmonious blend of tradition, innovation, and the art of living la dolce vita.
What are the 4 categories of Italian wine?
There are four different Italian wine classifications – DOCG is the highest level of this assurance label, DOC is a quality assurance label "controlled designation of origin", Indicazione di Origine Contrillata (IGT) "typical geographic indication" is a catch-all classification and Vino de Table (VdT) is "table wine". Table wines have no geographical indication and are made from grapes grown anywhere in Italy. It should be noted that all are very good.
Popular Wine Grapes italy
Italy is home to a plethora of indigenous grape varieties, each contributing to the country's diverse and renowned winemaking heritage. These grape varieties represent just a fraction of Italy's diverse viticultural landscape, showcasing the country's remarkable range of flavors, styles, and winemaking traditions. Here are descriptions of some popular Italian wine grapes:
Sangiovese: Predominantly found in Tuscany, Sangiovese is the backbone of famous wines like Chianti, Brunello di Montalcino, and Vino Nobile di Montepulciano. It offers flavors of sour cherry, herbs, and earth, with a medium to full body and notable acidity.
Nebbiolo: Hailing from Piedmont, Nebbiolo is responsible for producing revered wines such as Barolo and Barbaresco. Known for its high tannins, Nebbiolo wines exhibit complex flavors of red fruit, roses, tar, and spices, often requiring aging to reveal their full potential.
Barbera: Another prominent grape in Piedmont, Barbera is cherished for its approachable, fruit-forward character. It produces wines with vibrant acidity, showcasing flavors of red and black fruits, along with a smooth texture and moderate tannins.
Montepulciano: Not to be confused with Vino Nobile di Montepulciano, which is made predominantly from Sangiovese, Montepulciano is a grape variety predominantly grown in central and southern Italy. It yields deeply colored, rich wines with soft tannins, offering dark fruit flavors and a touch of spice.
Trebbiano: Among Italy's most widely planted white grape varieties, Trebbiano thrives in many regions, producing crisp, acidic wines. Its versatility allows winemakers to craft anything from light, easy-drinking whites to more complex and age-worthy expressions.
Vermentino: Primarily grown in Sardinia and Liguria, Vermentino yields aromatic white wines with lively acidity. These wines often display notes of citrus, stone fruit, and a distinct saline minerality, making them ideal companions for seafood.
Aglianico: Predominantly found in Southern Italy, especially in Campania and Basilicata, Aglianico creates robust, age-worthy red wines. Known for its firm tannins and bold flavors of dark fruit, leather, and spices, Aglianico wines often develop complexity with aging.
Glera: In recent years, Glera has gained international recognition due to the popularity of Prosecco, making it one of the most widely planted and appreciated white grape varieties in Italy. Its versatility and ability to produce sparkling wines that are both affordable and enjoyable have contributed to its widespread acclaim among wine enthusiasts worldwide. It can range from dry (brut) to sweeter styles (extra dry or dry), offering a spectrum of tastes to suit various preferences.