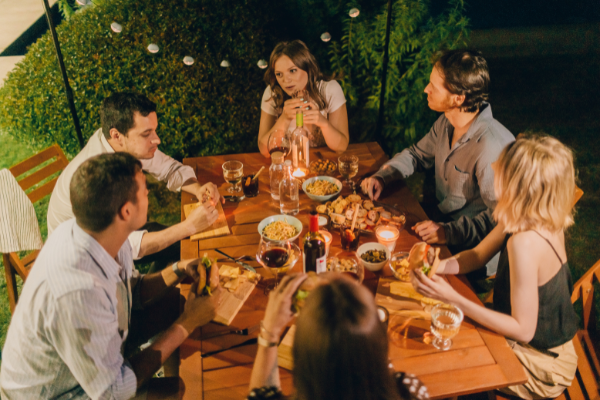 5 Wine Clubs You're Missing Out On
Wine clubs have taken the wine industry by storm, providing a whole new way of finding the perfect bottle of wine. Wine clubs offer the chance to try new wines while never needing to hand-select each wine each time. In addition, most wine clubs include excellent pairing guides, tasting notes, stories, and educational material. And while there are hundreds of wine clubs available that offer their own selection of unique wines, there are clubs that stand out above the rest.
We have filtered through a vast range of wine clubs to find you some wine clubs that offer the best in terms of pricing, selection, and uniqueness. Here are five wine clubs we highly recommend.
Wine Club Summaries
Wine Insiders prides themselves in their collection of excellent artisan wine from around the globe. Many of the wines included in the Wine Insiders boxes can't be found anywhere else, highlighting the exclusivity of the wines.
What makes their boxes quite special is the extra information they provide each member. You receive a comprehensive guide on each of your selected wines' grape varieties, producers, and regions with your box. You also receive detailed tasting notes that discuss flavors, tasting tips, and a pairing guide for each of the wines. And probably most surprising is their free gift that is sent with each shipment. When looking at the different wine clubs available, it is clear that Wine Insiders has stepped it up in terms of their add-ons.
When signing up, you can choose whether you prefer red, white, or a mixed box of twelve, and you can cancel your membership anytime. It's easy, it's modern, and one of our favorites.
Expect to pay: The Wine Insiders cases include 15 bottles for $89 (including shipping).
Introductory Offer:
Wine Insiders Club offers first-timers 15 expertly selected wines for just $89. You'll pay just $5.93 per bottle and free shipping. Visit wineinsiders.com to get started.
Naked Wines stands out for its dedication to supporting small, independent winemakers. Unlike some wine clubs that simply offer cheap, mass-produced wines, Naked Wines has shifted its strategy to promote the underdogs. Simply put, the business is a customer-funded wine business where your money supports the small winemakers. As a result, USA Today rated Naked Wines as the number one wine club in America and has been awarded over 150 gold medals for its efforts.
Essentially, you pay a fixed amount each month, which is used to invest in small producers. In return, you have access to these wines at a reduced cost. Despite offering unique, small-batch wines, the wine club's prices are excellent, where members get about 60% off the market price, making it an all-around good choice. If you'd like to try this unique take on Naked Wines, get $100 off with our Armchair Sommelier link here. Considering the wine club has over 2 million reviews from avid wine-drinkers, you have no reason not to try it out today!
Expect to pay: The fixed amount is $40 a month, which is collected into your Naked Wines account.
Introductory Offer:
Naked Wines offers $100 off a 12 bottle order with a final price of $69.99 Shipped. Click the link nakedwines.com and use code IMPACT12.
Martha Stewart is a household name, mainly associated with cookbooks and cookware. However, this Martha Stewart Wine Club highlights her interest in wine, which has now transformed into a creative wine club. Martha Stewart's reputation has always maintained a level of quality and prestige, and the wine club is no different. As a discerning client, you can choose between a red, white, or mixed case of wine. If any of the wines are not to your taste, they will gladly exchange your wine, providing you with quite the guarantee.
However, the highlight of the wine club is the add-ons that you receive with each shipment. Your box includes a serving guide, a pairing guide, and even entertaining suggestions (as only Martha could.) You also receive tasting notes of the wines with detailed information on each wine. While these notes have become the norm for wine clubs, Martha Stewart's case includes several free gifts, including a 7-piece pull corkscrew set and a surprise accessory.
Expect to pay: The introductory 6-bottle case is $49.99 and then $87.99 after that. There are also 12-bottle cases available, and shipping is included with all cases.
Introductory Offer:
Join the Martha Stewart Wine Club and Enjoy 12 Martha-selected wines every 12 weeks for a special low introductory price! Visit marthastewartwine.com to get started.
The Palate Club offers quite a unique offering making it easier to start their wine club. The club offers a blind tasting kit of four half-bottles of wine which you can try and enjoy at home. If the wines work for you, you can choose between three different plans based on your budget and the number of bottles you want. It is a versatile and adaptable wine club that is the most accommodating in terms of pricing and regularity. They also provide a complete refund or reshipping if you aren't satisfied with the wine you received.
While their offering includes all kinds of wines, they do focus primarily only on sustainable and organic farmers, even those who aren't all certified with complicated labels.
Expect to pay: The prices vary significantly, starting at $59 and can go up to $341 depending on your selection of wines.
Introductory Offer:
Get the sampler tasting kit for 0$ when you sign up and subscribe at palateclub.com.
Plonk is another wine club that focuses all its efforts on discovering small producers but also on organic and biodynamic farmers. These small producers and organic farmers are hard enough to find, but this wine club makes it so much more accessible and opens up a whole new world for wine consumers. You will find some unique options, including indigenous grapes from all around the world.
Plonk allows you to customize your shipment, building a subscription that fits how often you would like the shipment and what you are willing to spend each time. Plonk is the wine club to try for those who enjoy hidden gems.
Expect to pay: The prices range from $110 for a 4-bottle subscription and go up to $285 for 12 bottles.
Choosing the Perfect Wine Club
The wine club you choose will essentially be determined by what you are looking for in a wine club. Are you looking to support small producers? Or are you looking for an affordable way to have wines delivered to you? The best thing to do is compare your different options and see which wine club suits your every wine need!
If you want to find out more about these five wine clubs and others, you can read these monthly wine club reviews which are done by experts.
Some wines provided by wine clubs often include wine ratings and reviews. If you are unsure how to decipher those, here is our guide on Wine Scores.