Counting Down To The Oldest Winery In Napa Valley
Where Old Vines Meet New Wine Lovers
Not only is Napa rich in bold, flavorful wines, but it is also rich in history. There are still wineries you can visit today that have been operating since the 1800s and their vines are just as old — producing some of the most coveted wines on the West Coast.
The wine, the families that harvested the grapes and the architecture they are housed in make these wineries some of the most fascinating places to visit while on a vino vacation.
Find out which winery is the oldest winery in Napa Valley.
Best And Oldest Wineries To Visit In Napa

Still in the family after all these years, George Hendry started Hendry winery over eight decades ago with 203 acres in the rolling hills of Napa Valley.
The winery produces only estate wines of many varietals including Malbec, Primitivo, Zinfandel, and Petit Verdot. The true heroine of this story is Margaret Hendry.
George suffered an unexpected and fatal heart attack in 1944 and left his wife Margaret with three dependents (two small children and her father).
Many expected her to sell the ranch and winery, but instead she dedicated her life to the business and turned it into a successful winery.
---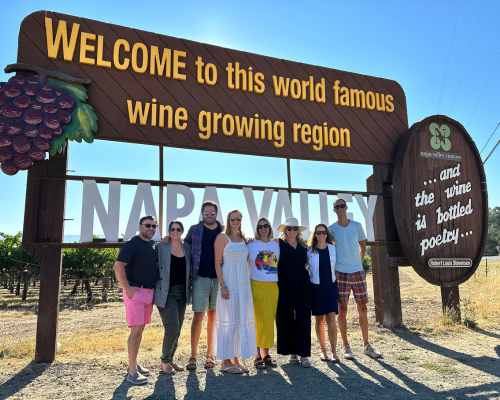 Planning a trip to Napa but don't know where to start, or worse yet, you're 10 hours deep and frustrated? You won't want to miss our Napa Trip Planner!
---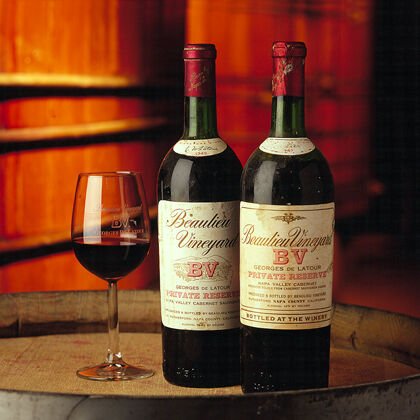 This winery steeped in French history is in the oldest-continuously-operated-winery-in-Napa-Valley club. Georges De Latour founded the winery at the turn of the century.
He already had a fortune in his own right with his Creme of Tartare business. He was a shrewd businessman, and when many of the other wineries were shuttering during Prohibition, De Latour was able to get a license selling sacrament wine to the churches.
The winery has always been ahead of innovation with new cultivation methods, sanitation practices, and temperature-controlled fermentation.
The acclaimed wines have gone on to win several awards and have been served at the tables of several U.S. President's dinners. The winery offers two separate tasting experiences dedicated to the founder, tasting George Latour's signature wines.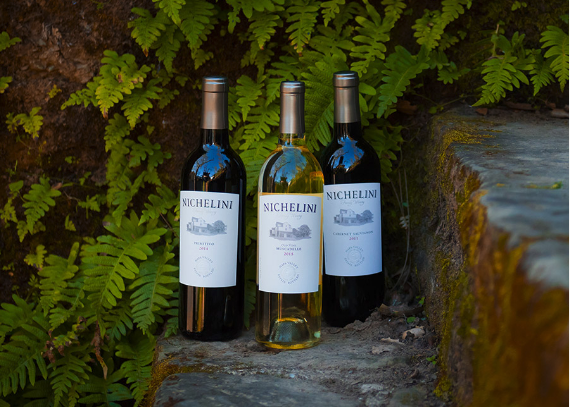 A winery that has remained in family hands for over 130 years, Nichelini was founded by Swiss settler Anton Nichelini where he and his wife and twelve children lived in a seven-bedroom house he built above the winery.
It is the oldest family-owned, continuously operated winery in California.
The winery, the house and the original Roman press that was used to make the wine can be seen on the property today.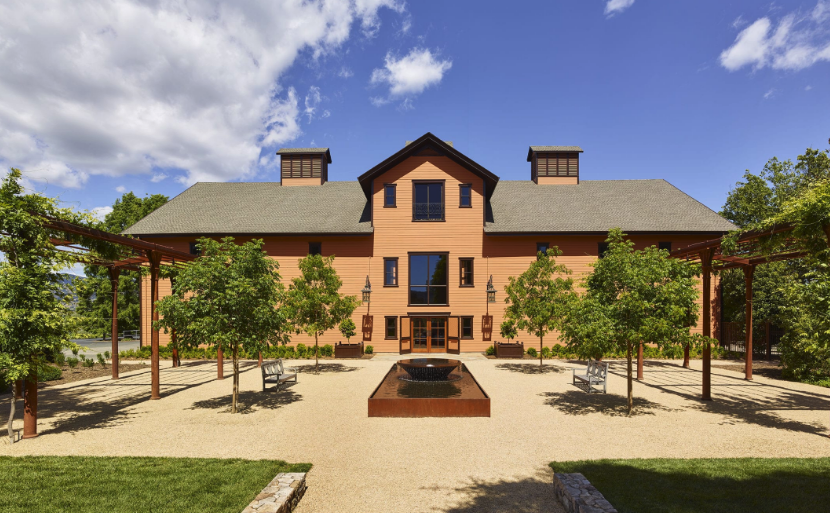 The architect behind the Trefethen Wine Estate was quite the popular man about Napa Valley. Captain Hamden McIntyre also built Inglenook, Far Niente, Greystone, Beaulieu, Chateau Montelena and Frog's Leap.
Trefethen operated as a gravity-flow winery where grapes were crushed on the third floor, fermented on the second, and aged on the first using the quiet force of gravity to move between stages.
The structure has been placed on the registrar of historic places. It's been through many ups and downs, especially through the depression, but was resurrected again in 1968 by the Trefethen Family.
In 1979 at the Wine Olympics of Paris, their 1976 vintage Chardonnay won top honors.
One of the oldest wineries in Napa Valley, Freemark Abbey is also the first female-owned and operated viticultural estate in California.
Josephine Tychson, a young woman from Philadelphia, migrated west with her family and founded the cellar and vineyard when in 1894 she was forced to sell it to Antonio Forni who renamed the estate, Lombarda Cellars.
He built out the winery in Josephine's vision, but like most wineries it couldn't survive prohibition and later sold in 1939 to Charles Freeman, Mark Foster and Abbey Ahern.
The partners renamed the winery Freemark Abbey. After Charles' death in 1959, the winery lay dormant for seven years until another owner Charles Carpy purchased the property and created the legacy it is today with award winning wines (their wines stood up against coveted French wines at the Judgment of Paris of 1976).
Today the winery has a special Cabernet-Merlot-Malbec blend named Josephine which honors the original visionary.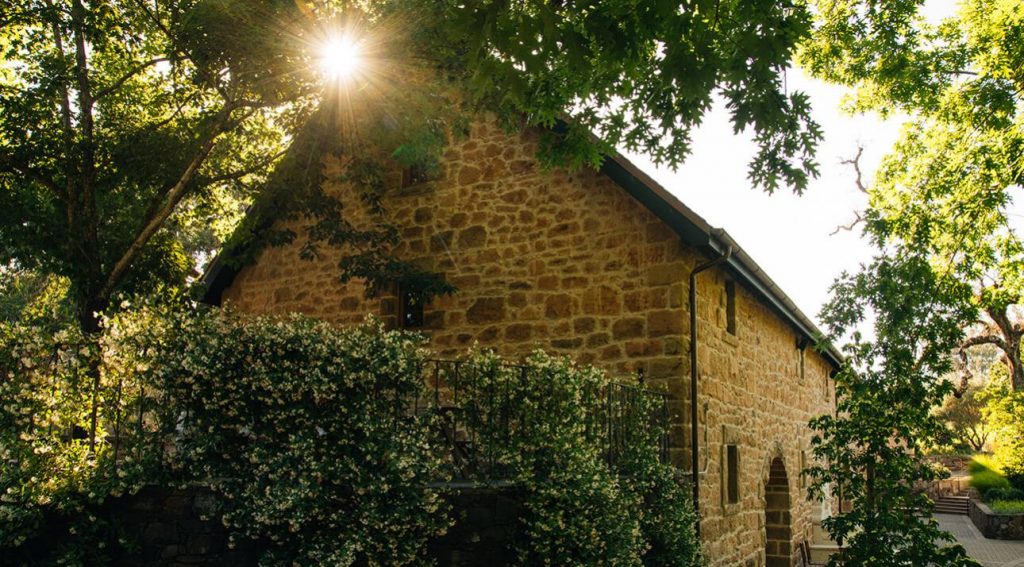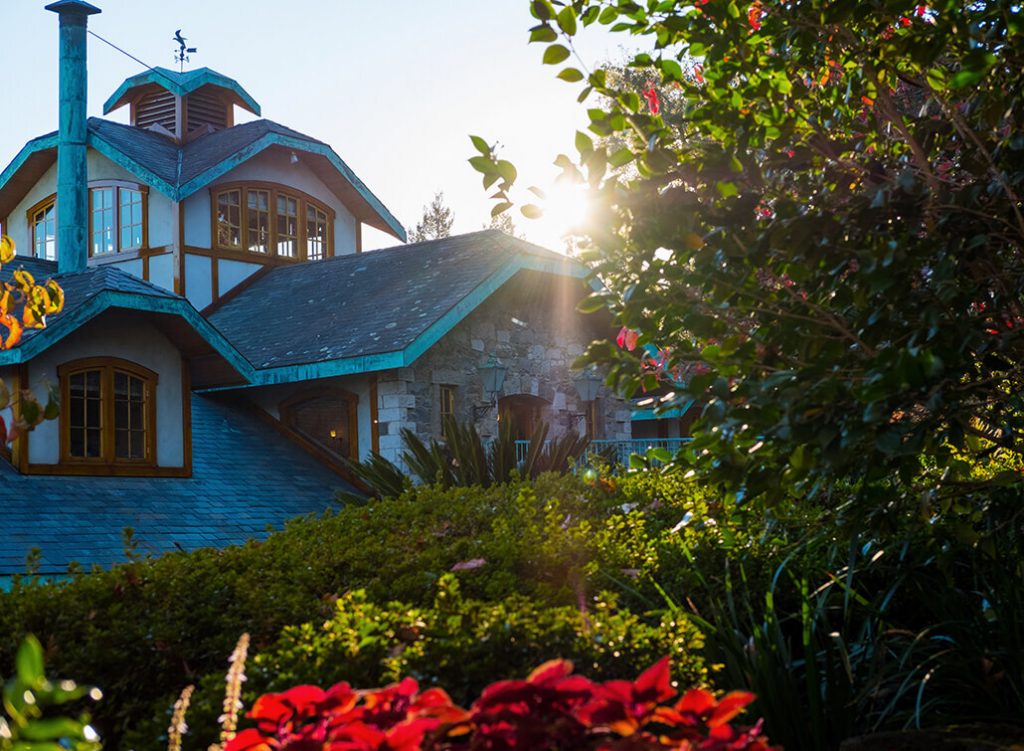 Founded by 49er (nah, not the NFL team, an actual man who came to California to pan for gold) John Benson (also the uncle of American painted Winslow Homer), he and architect Hamden McIntyre created a gorgeous shangri-la in the middle of Oakville.
Like many wineries during Prohibition, it closed and didn't see another owner until 1979 when Gil Nickel bought and restored the winery to its original glory.
One of the many things you'll notice when visiting Far Niente is the wine caves which had planned to be built before Prohibition, but it wasn't until Gil Nickel took over the winery that he ended up building out the caves and expanding them to 40,000 square feet.
The Cave Collection Library Wine Tasting Tour allows visitors to get an extensive history of the property, tastes of new releases and exclusive Library collections paired with seasonal food by the resident chef.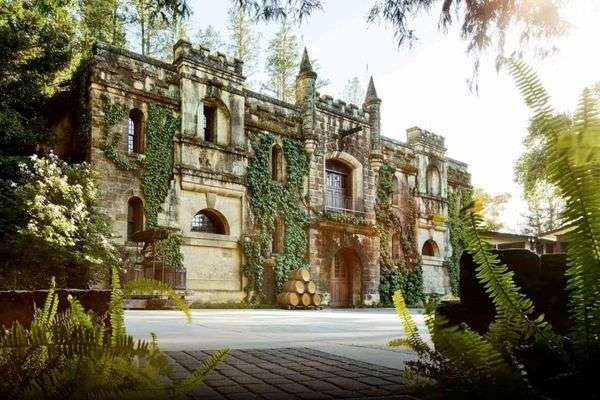 Before it was the iconic Chateau Montelena, the winery was called A.L. Tubbs winery after the founder Alfred Tubbs who intended the space as a barrel-aging facility.
In 1973, James Barrett bought the winery and turned it into the legacy it is today by replanting all the vines and creating the sensation of the 1973 Judgment of Paris when his Chardonnay won the coveted International prize.
Their Chardonnay and Cabernet Estate wines are still recognized by wine aficionados around the globe as world class wines.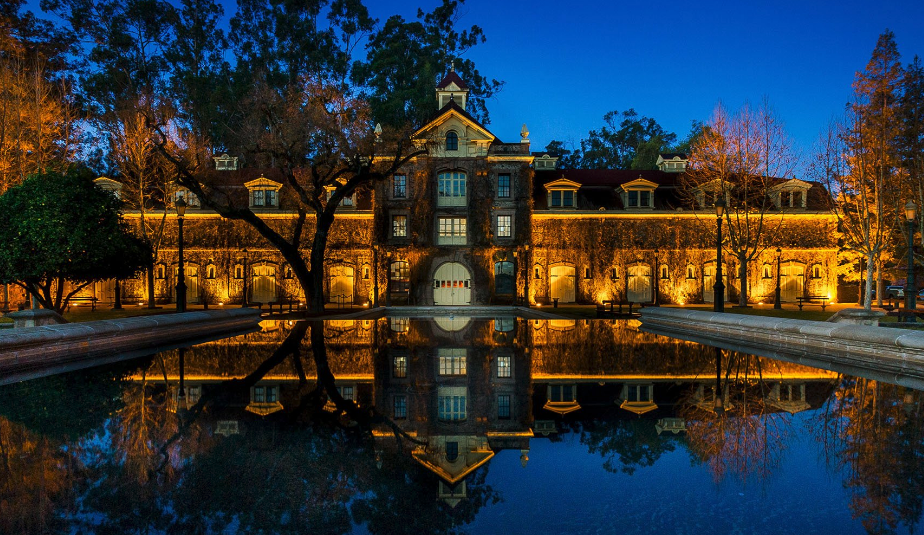 You may know this as Francis Ford Coppola's winery, but it was first purchased by Finnish immigrant Captain Gustave Niebaum.
After sailing the waters of Alaska and making a fortune on fur hides and seal skins, Niebaum settled in San Francisco with dreams of opening a winery like those in Europe.
He purchased the Inglenook property in 1879 and quickly got to work on building a Chateau and harvesting the first grapes, ultimately producing 80,000 gallons of wine.
It wasn't until nearly a century later in 1975, that Francis and Eleanor Coppola purchased the winery as Niebaum-Coppola winery and the rest is cinematic history.
The Private Library Tour & Tasting gives visitors a tour of the Chateau and grounds as well as exclusive wine offerings and food pairings.
In 1862, Jacob Schram purchased over 200 acres in the Mt. Diamond area and begins development of a hillside vineyard. In 1870 the caves were dug for wine-aging and storage, a first for the region.
In 1880, Schramsberg saw its first production with 8,403 cases of wine. After Schram's death in 1905, his son inherited the property and later in 1912 the winery was sold and ceased operation.
In 1957 the property was purchased by the Pringle family (not related to the tubular chips) who threw lavish parties with movie stars and politicians.
After their divorce in 1965, the Davies family bought the winery and currently operates the 200+ acres.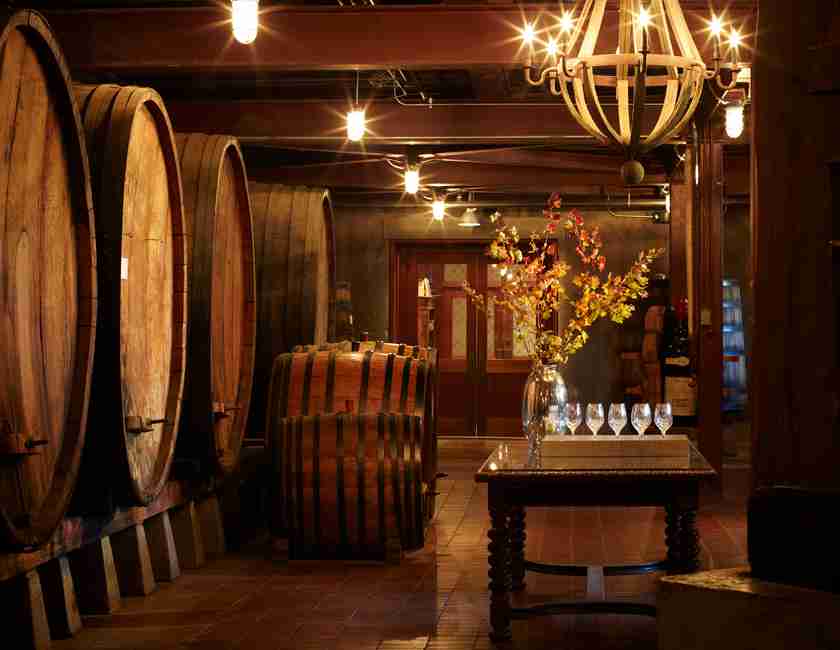 After working as a cellar foreman for Charles Krug, Jacob Beringer, an immigrant from Germany, and along with his brother Frederick, purchased 215 acres of land in St. Helena in 1875.
The Beringer brothers saw their first harvest in 1876 and split their job titles as Jacob the winemaker and Frederick the financier.
They made 18,000 cases of wine and hold the record for the oldest continuous running winery in California.
Take a self-guided tour of Beringer on their grounds where guests can scan QR codes along the way and learn the history of the estate while tasting some of their exquisite wines.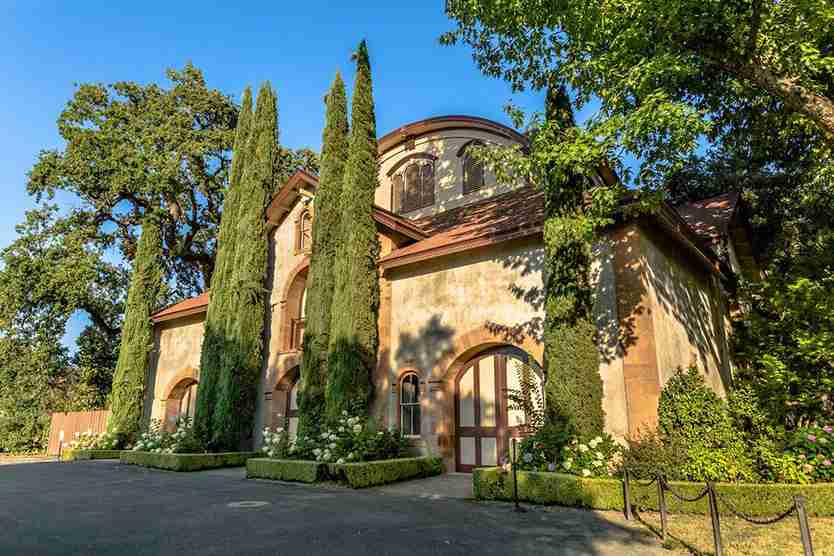 An immigrant from Prussia, Charles Krug founded the winery in 1861 after he acquired it through marriage to Carolina Bale. He transformed 540 acres of the land into Napa Valley's first winery.
Many years later the Mondavi family from Italy would purchase the winery and become an American dynasty of wine. Take an intimate Tour & Tasting where you can hear stories of the Krug and Mondavi families and explore the grounds including the Redwood Cellar.
Planning A Trip To Napa?
Now that you're itching to visit these historic Napa Wineries how are you going to get there and where should you plan to stay?
Getting Around Napa
It's famously (infamously) hard to get around Napa. Rideshare services like Uber and Lyft can be difficult thanks to long wait times and spotty cell service and private drivers can get a little pricey for many visitors. The bottom line is that renting a car for your Napa trip is often the best choice.
If you choose to rent a car check out discovercars.com. They let you search over 500 rental companies to find the best option and have pick-up and drop-off available at SFO and all other major airports.
Where To Stay In Napa
With options including beautiful country estates, cute inns and brand name national chain hotels to choose from, Napa has plenty of accommodations to choose from. Search and find the perfect place to stay with booking.com.
FAQ – Which Is The Oldest Winery In Napa
What is the oldest winery in Napa Valley?
Why, it's the Charles Krug Winery of course. Now in its third century, Charles Krug Winery is a multigenerational winery that fuses tradition and innovation to craft wines. 
It is the oldest winery in the Napa Valley and has been owned and operated by the Peter Mondavi, Sr. family for four generations, founded in 1861.
What is California's oldest winery?
California's oldest premium winery is the Buena Vista Winery in Sonoma. The Buena Vista was founded in 1857 by "Count" Agoston Haraszthy.
What is the world's oldest winery?
Staffelter Hof in Germany. Located in the small town of Kröv in the Mosel Valley of Germany's Rhineland-Palatinate state, Staffelter Hof is the world's oldest family run winery. It traces its lineage to the Benedictine abbey established more than 1150 years ago.
What is the oldest winery in Northern California?
Buena Vista Winery is the oldest winery in Northern California.  Buena Vista officially opened its doors in 1857. The oldest winery in Northern California is a must-visit for wine enthusiasts. 

Author: Tiffany Carter
Tiffany is a contributing writer to Armchair Sommelier. When she isn't writing about wine, the California native is touring local wineries (Hello Napa and Paso!) and filling her glass across the globe (Ciao, Tuscany!). She loves a full-bodied cab, but she plays favorites when it comes to a spicy Zinfandel or juicy Malbec. Her fridge is stocked with a bottle of sparkling rosé for emergencies. Hint: there's always an emergency. You can follow Tiffany @winetastetravel.