sutro wines: a total work of art
Sutro Wines, the property and the family, are an American time capsule. But how do their wines taste? Let's find out.
I put wineries in the same category as boats and horses — things I do not want to own.
Once upon a time, I thought owning a winery would be dreamy. I'd sit on my porch, overlook my vineyards, and sip my own wine (which would be sold out because it's just that good).
But, the more I learn about wine, the less I want to own a winery. Making wine is a romantic idea, but definitely not an easy one.
And it's not (usually) about making money, but about not losing money. That said, I have real admiration for the folks who have the heart and determination to grow grapes and make wine.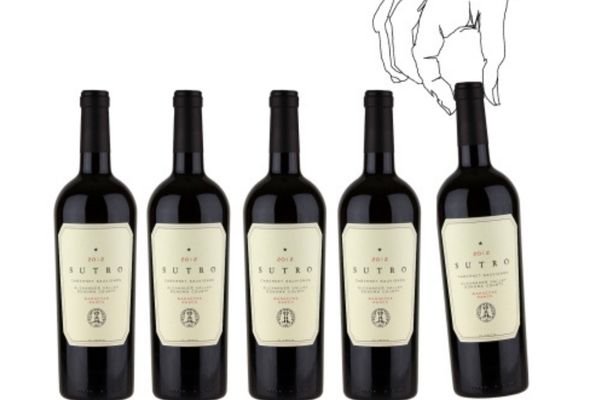 History Of The Sutro Wines Property & Family
One of my latest winery discoveries is Sutro Wines, launched by husband and wife team, Alice Wernecke-Sutro and Eliot Sutro, in 2012.
Sutro Wines are crafted from a single, certified sustainable vineyard, Warnecke Ranch, which lies at the very southern end of Alexander Valley wine region in northern California (near the Russian River Valley).
The Sutro Wines property has been in Alice Warnecke-Sutro's family since 1911.
Historical sidebar: William Howard Taft was president in 1911. He has the distinction of being the only person to serve as both president and chief justice of the Supreme Court.
Taft was also the fattest president in our history, at over 350 pounds. He was so large, in fact, it's rumored he got stuck in the White House bathtub.
How would you like to be the intern that had to figure out how to un-stick him?
Over the last century, Warnecke Ranch has hosted a sheep farm, a fishing camp, and a satellite office for the architectural firm of Alice's grandfather (renowned architect John Carl Warnecke — more on him in a sec).
In 1973, a portion of the Sutro Wines property was planted to Bordeaux varietals.
Today, there are 80 acres planted to Cabernet Sauvignon, Merlot, Pinot Noir and Sauvignon Blanc.  
Warnecke Ranch is also home to Chalk Hill Artist Residency, established in 2010 to support local artists.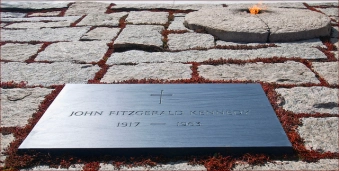 Architecture is a common thread running through both the Warnecke and Sutro families.
In a previous life, Alice Warnecke Sutro was an art historian, artist, and museum docent. She leads a vineyard tour and nature walk on the property.
Her grandfather, John Carl Warnecke, designed the "Eternal Flame" gravesite memorial for President John F. Kennedy at Arlington National Cemetery.
Mr. Warnecke also designed the math and science buildings at the United States Naval Academy in Annapolis, Maryland.
Mr. Warnecke designed Chauvenet Hall (home of mathematics) and Michelson Hall (home of physics and engineering).
Eliot Sutro is an architect by day, and Sutro winemaker by night. His family emigrated to San Francisco during the early days of the Gold Rush in 1848, and were heavily involved in the development of that city.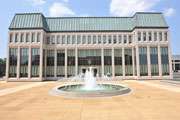 Eliot Sutro is an architect by day, and Sutro winemaker by night.
His family emigrated to San Francisco during the early days of the Gold Rush in 1848, and were heavily involved in the development of that city.
The Sutro Wines Label
A word about the image on the Sutro label. I am a huge bird lover.
I was curious about the image on the Sutro labels, so I reached out to Alice Warnecke-Sutro for the story behind it:
On the property we keep white pigeons. They are free to fly in and out of a large coop, and have been a continuous population for many decades. They often circle above the big rock that marks our spot on the Russian River. When driving up and down Chalk Hill Road, you sometimes see them sojourning on the telephone lines nearby our property. We searched for white bird images and found this small excerpt of a medieval marble tile pattern. It is located in the floor of the Baptistry in Florence. We translated it to resemble a wooden or wax stamp, the type that might seal a letter.
Sutro Wines Tasting Notes
The 2013 vintage of Sutro Wines is only the second release made available to the public. At present, all wines purchased on their website are only available for club members.
You can snag a bottle here though.
Sutro Wines 2013 Merlot /91 points
75% Merlot and 25% Cabernet Sauvignon from Warnecke Ranch in Alexander Valley. Aged for 32 months in a mix of neutral French and Hungarian oak.
Sideways be damned, I love Merlot, and I should drink more of it.  
This is a beautiful magenta color. Smooth and decadent with flavors of black plum, violet, sage and chocolate.
Beautifully structured, with balanced, integrated tannins. 14.5% ABV. Only a scant 75 cases produced.
Sutro Wines 2013 Cabernet Sauvignon /92 points
93% Cabernet Sauvignon and 7% Merlot from Warnecke Ranch in Alexander Valley.
Aged for 29 months in a mix of French and Hungarian oak, with 20% new oak (new oak imparts more intense flavors to the wine).
So, wow. Gorgeous, gorgeous, gorgeous. Deep purple color. Wood, tobacco, spices black currant. Gorgeous (can't use that word enough with this wine) texture with superb acidity and finely balanced tannins.
Flavors of pencil shavings and eucalyptus. This wine has a long life ahead of it.
The end of this bottle came far too quickly. Superb. 14.7% ABV. Retail = $65.
Sutro Wines Final Tasting Notes
As I was reading through the Sutro Wines website, my eyeballs stopped at one word: Gesamtkunstwerk (and not just because I had no idea what it meant).
Leave it to the Germans to use one ridiculously long word instead of four shorter ones. Mark Twain once said, "Some German words are so long that they have perspective."
And Gesamtkunstwerk definitely has perspective. It translates loosely to "total work of art". Warnecke Ranch and Sutro Winery are a total work of art, celebrating the fusion of art, wine, and nature, and the beauty they all share.