wineries in new jersey
The winemaker's hand plays an undeniable role in the wineries in New Jersey.
When I learned the focus of this month's East Coast Wine Chat would be New Jersey wines, I was skeptical, but intrigued.
I'm always open to horizon broadening. We talked about some of the misperceptions of New Jersey, stemming from folks whose Jersey experience has been similar to mine (less than optimal).
But we also talked about New Jersey corn (which someone described as angelic), life-changing tomatoes, and Cape May "salts" oysters. (Btw, I didn't see any of those things when I was lost in Newark.)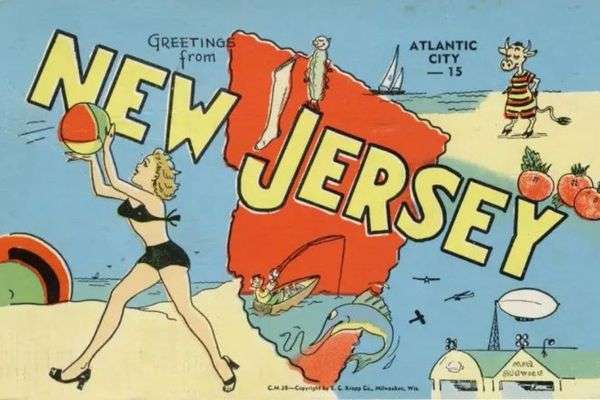 New Jersey's Winemakers Co-op
The New Jersey Winemakers Co-op was founded in 2015 by four New Jersey wineries — William Heritage Winery, Working Dog Winery, Beneduce Vineyards, and Unionville Vineyards.
Not too long ago, a fifth member joined the co-op, Hawk Haven Vineyard in Cape May. The whole point of the Winemakers Co-op project is to increase awareness about New Jersey wine.
Each winery in the cooperative grew Chardonnay grapes in their own vineyards.
The grapes were harvested, and each winery brought 1,000 pounds of grapes to the William Heritage Winery, where they were commingled, and pressed together.
After pressing, the juice was divided equally between the four winemakers to take back to their respective wineries and make a Chardonnay in their own style.
Open Source is a play on the same term from the software world. With open source software, developers are free to change the source code to create something different.
In this case, the wine grapes are the source code, and the winemakers are the developers. Clever, huh?
All of the collaborative bottles look remarkably similar — same shape, same color, a couple a smidge heavier than others.
They are, however, sealed with the corks of the individual wineries, and each wine label is a topographic map of the individual vineyard.
It's often said that Chardonnay is a blank slate grape, especially pliable in the hands of a winemaker. And this collaboration is the ultimate proof of that notion. The same exact grape juice was used to make four Chardonnays that are absolutely different.
Winemakers make many decisions that ultimately influence the finished style of a wine.
Some of those decisions include — fermentation temperature, the particular yeast strain used, whether to ferment in stainless or barrel, whether to encourage or inhibit malolactic fermentation (a secondary fermentation that results in a more creamy, buttery flavor), the type of barrel used for aging, the length of time a wine stays in barrel, and whether the wine is aged on the lees (dead yeast cells, which sounds gross, but can contribute some brilliant flavors and textures to a wine).
Wine Tasting In New Jersey
We tasted five Chardonnays from New Jersey, which would be an interesting exercise at face value, but there was a twist. Four of the five wines we tasted were made from the exact same grape juice, but by different winemakers.
New Jersey Winery- Unionville Vineyards
Barrel fermented, and aged in neutral French oak for nine months. Stirred on the lees every two to three weeks for five months. Basically no malolactic fermentation. Concentrated, yet elegant flavors of pear, green apple, underripe pineapple, and toasted coconut. Medium bodied with a searing acidity and mineral finish.
New Jersey Winery- Working Dog Winery
Aged for six months in French oak, and inoculated for malolactic fermentation. Less acidic, and decidedly more tropical than the Unionville Chardonnay. Dense flavors of peach, green apple, and green hay. A silky mouthfeel and lingering pear-vanilla finish.
New Jersey Winery- Beneduce Vineyards
Fermented and aged for eight months in third-fill French oak. No malolactic fermentation. Beautifully integrated flavors of toasted vanilla, coconut, pineapple, green apple, and green pear.
New Jersey Winery- Heritage Winery
Aged for eight months on the lees in French oak. No malolactic fermentation. Flavors of pear, chalk, apricot, baked apple, and maybe some flan (yes, I know that sounds weird). Superb texture and weight.
New Jersey Winery- Hawk Haven Vineyard
Each bottle of the reserve Chardonnay is individually hand-numbered. Aged for six months in French oak. At first sip, a juicy, toasted green apple. But then, more subdued flavors of apricot, pineapple, and coconut start to emerge. Balanced and intriguing, with a vanilla finish.
All of the wines are varietally correct, in that they taste like Chardonnay. But they were absolutely different. They are all finished dry, and all saw at least some time in French oak, but none were heavy-handed or over-oaked. The differences lie in the acidity, texture, intensity, and weight of the wines. The influence of the winemaker's hand is undeniable.
I was very pleasantly surprised by the "goodness" of these New Jersey Chardonnays. In fact, I might even give New Jersey another shot. But I'll skip Newark this time. Someone from New Jersey tell me where I should visit.
Wineries In New Jersey FAQ
How many wineries are in New Jersey?
There are 51 wineries in New Jersey producing wine from more than 90 varieties of grapes, and from over 25 other fruits.
What is the largest winery in New Jersey?
Tomasello Winery is the largest winery in New Jersey. They have 10 different locations and all offer a wide array of events and tastings.
Does New Jersey have vineyards?
New Jersey has more than 1,800 acres of vineyards. New Jersey ranks between 7th and 13th nationwide in terms of wine production by volume.
What wine is NJ known for?
Cabernet Franc and Cabernet Sauvignon are the red-wine grape varietals most widely grown in New Jersey.