Downton abbey wine tasting notes and pairing
When someone asks you if you want to have a Downton Abbey wine luncheon, you say YES!
If I could have luncheon with anyone at Downton Abbey (it's always luncheon, never lunch), it would be the Dowager Countess.
When I grow up, I want to be the Dowager Countess. The woman is wealthy, witty, and very, very wise.
Everything that comes out of her mouth is brilliant — especially so when she gives her boy, Robert the Insufferable, a good verbal whacking. And let's not forget the hats — no one wears a hat like the Dowager Countess wears a hat!
And, just like every American fan of Downton Abbey, I've been wearing internet blinders for months, anxiously awaiting the premiere in America.
I bought the Downton Abbey wines for my luncheon several weeks ago (and good thing I did, since wine.com is now sold out) and my girlfriend did all of the cooking from The Unofficial Downton Abbey Cookbook.
Downton Abbey Luncheon Menu With Wine Pairing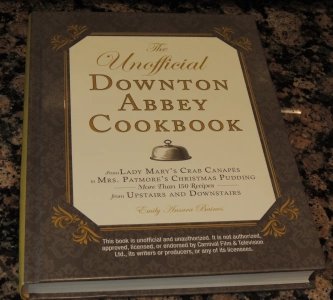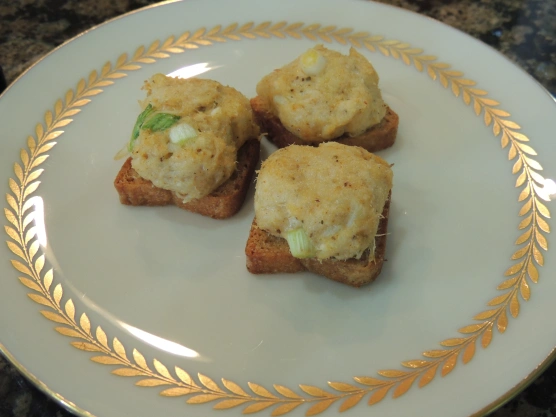 Lady Mary's Crab Canapés
~~~
Creamless Steak au Poivre
Mrs. Patmore's Easy Roasted Parsnips
Baked and Buttery Balsamic Asparagus with Sea Salt
~~~
Creamy Chocolate Truffles
(The Dowager Countess loves a good mousse)
Downton Abbey Wine
Downton Abbey Bordeaux Blanc 2012
Made in France, this is a blend of 70% Muscadelle and 30% Semillon Blanc.
A very Sauvignon Blanc like nose — grapefruit and flint with an herbal edge. Very lightweight with flavors of lemongrass and green apple.
Easy-drinking and uncomplicated. And I love the Mrs. Patmore quote on the back of the bottle: "You know the trouble with you lot? You are in love with the wrong people!" 12% ABV.
Downton Abbey Bordeaux Claret 2012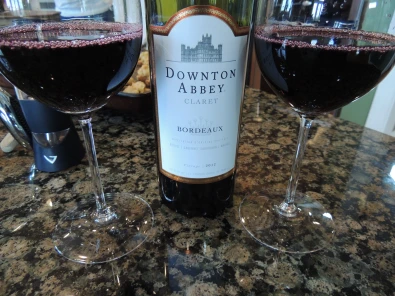 A blend of 70% Merlot, 25% Cabernet Sauvignon, and 5% Malbec.
A beautiful ruby color in the glass. A faint nose maybe plum, and a hint of banana.
Flavors are more toward currant and lingonberry. Can't find much else in there. Weak across the palate with almost no finish. Ordinary.
And now that I think about it, really more of a downstairs wine. 13% ABV.
Downton Abbey Wine Final Tasting Notes
I wanted to love these wines because they're Downton Abbey wines. But they're meh wines.
They aren't bad wines — they're completely drinkable, but, meh. My girlfriend and I both agreed — the better of the two wines is the Bordeaux Blanc.
Everything was delicious. I was surprised by how much I enjoyed the roasted parsnips. Parsnips don't get enough love in the veggie world. For sure, they will be making an encore appearance on my dinner plate throughout the winter.
I was glad to see Mary wearing purple by the end of the episode, but I still haven't forgiven Matthew for abandoning Downton in my time of need. Stupid Matthew.
Downton Abbey Wine FAQ
What wine do they drink in Downton Abbey?
Throughout the series, Bordeaux was a regular fixture, making the classic French pour a solid pick for the series finale.
Why did they filter the wine in Downton Abbey?
It's traditional to use such a filter for bottles of Port, as Port wines have more sediment than most, and because the bottles are so dark making candlelight ineffective.
What was Carson doing with the wine?
Carson was decanting the wine and used a lighted candle behind the bottle to help him see any sediment in the wine. This along with a piece of muslin over the decanter, would help filter out impurities.