Open that bottle night: Galway Pipe Port
Open That Bottle Night is celebrated on the last Saturday of February each year. This day is created to make sure that those fine wine bottles you put away for a special occasion are opened, used and enjoyed. Today, we're celebrating with a bottle of Galway Pipe Port.
The Elusive Galway Pipe Port
People keep bottles of their Galway Pipe Port for years. I know this because I'm one of them. When I first started entering my wine stash into Cellar Tracker, I marked the tops of the bottles with a white paint pen so I wouldn't lose track of which wines I had already entered.  
I know I had this bottle for some years, I just can't say for sure how many years before.
I looked it up on wine-searcher.com, and discovered that, outside of an auction, and one store in California, it isn't available for sale anywhere.  It's an endangered species.  
Wait…  Did I just open something I should have saved?
In an attempt to figure out what is going on with Galway Pipe, I reached out to Yalumba, and they were kind enough to send me a response.
Apparently, when Yalumba shifted their focus to the production of premium table wines sometime in the mid 90s, they sold their fortified wine stocks to third parties, and Galway Pipe was one of the labels that was sold.
How Yalumba Described Galway Pipe
"When Yalumba was producing Galway Pipe, it was regarded as our premium tawny port offering.  It was an old tawny style, made from the choicest Shiraz and Tokay grapes, fortified with brandy spirit and then matured for 12 to 15 years in small oak casks.  It carried no vintage year but was blended each year to a high level of consistency."
Galway Pipe is named after Governor Henry Galway, who was Governor of South Australia from 1914 – 1920.  Governor Galway was a frequent visitor to the winery, and on each of those visits, he would taste the various pipes (the traditional name for a 500 liter cask) of port. Whichever pipe was his favorite would get the designation Galway's Pipe.  And there you have it.
Galway Pipe Australian Tawny Port NV ⭐⭐⭐⭐/94
I had no idea what to expect when we opened this bottle.  But I was excited.
Port is fortified, so I didn't expect it to be bad, but I didn't necessarily expect it to be good, either.  If Galway Pipe was already aged 12-15 years + the decade (or more) in my cellar, this bottle was somewhere around 25 years old.  
How does a 25 year old Australian tawny port taste?  As it turns out, pretty perfect.  A layer cake experience of coffee, tobacco, raisins, dates, and caramel.  
Super elegant, with just enough acidity to keep everything from falling apart.  I don't smoke cigars, but I really wanted to smoke one with this port.  It just seemed like the right thing to do.
What To Pair With Our Perfect Galway Pipe Port
Pudding.  Bread Pudding.  Specifically:  White & Dark Chocolate Bread Pudding with Irish Cream Sauce.  I had this planned as dessert for my dinner.  The fact that it also happened to pair with my Open That Bottle Night selection . . . happy coincidence.
You don't need to use artisanal bread and fancy chocolate for this recipe. I used semi-sweet and white chocolate chips because I saw chopping chocolate as an unnecessary step.  
I used plain-old (non-artisanal) French bread.  I also added the bread to the custard instead of the other way around.  That gave me more control over how moist the pudding was before baking.  
But it's the sauce that makes this dish.  Without the sauce, this would be good, but not good enough to make again.  You need the sauce.  
The pairing turned out to be perfect — balanced in every direction.  Here's to a successful Open That Bottle Night pairing.  I love it when a plan comes together.
Taste Wine Like A True Armchair Sommelier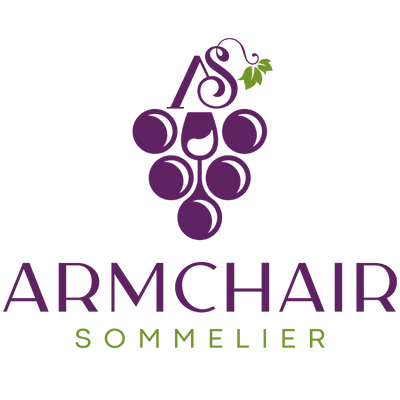 Spice up your next party with our FREE wine tasting guide! Learn what to look, smell, and taste for while appreciating your favorite bottle. We've also included a printable tasting notes template and a tasting wheel.