I've never given much thought (any thought, if I'm being honest) to Croatian wine.  If I were playing a game of Word Association and the topic was Wine, the next word out of my mouth wouldn't be Croatia.  But maybe it should be . . .
Lemme fetch my globe.  Because (more honesty here), beyond knowing that Croatia fits somehow into the Serbia-Bosnia jigsaw puzzle, I couldn't find it on an unlabeled map (oh please, I wouldn't be the only one).  But I've seared Croatia into my cartographic memory now — Croatia is that boomerang shaped country directly across the northern Adriatic Sea from Italy.  Croatia has some 3,500 miles of coastline and over 1,000 islands.
Have you ever seen Croatia?  I expected 50 shades of post-Communist grey, but found this instead.  This is stunning.
Photo Credit
So why my sudden interest in Croatia?  Well, that's my dad's fault.  On a recent trip abroad, a friend gave my dad a bottle of Croatian wine.  And he brought it to my house for us to taste.
So here's the bottle.  I kind of dig the 1L size . . .
Cool crest on the top of the bottle, but something's a little off here . . .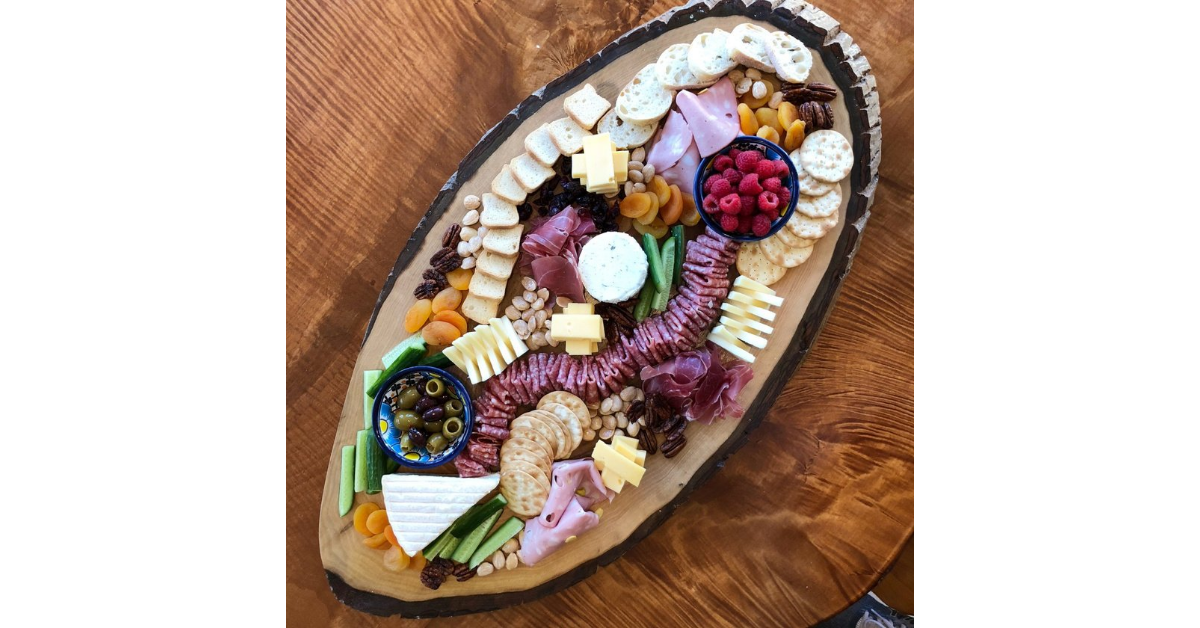 What the?  This looks like it belongs on a bottle of Budweiser.
In the glass . . . it looks a little thin.
My sniff-check revealed a completely unremarkable nose — which is another way of saying it smelled like nothing.  The wine had a funky metallic taste to it, like a steel wool pad.  Steel wool doesn't taste good.
What the heck did I just drink?
I Googled "Ribar Stolno".  Lots of hits . . . all of them in Croatian.  Not helpful if you don't speak Croatian.
Plan B:  Translate the Ribar Stolno website into English (all hail, Google).  Now that I can read it . . . Ribar Stolno is made with a blend of red grapes in coastal Croatia, and it's "the most famous and bestselling red table wine in Croatia."  Skeptic's caveat:  Cupcake and Barefoot are the bestselling table wines in America.
A little more research led me to the classification system for Croatian wine:
Vrhunsko Vino – Premium Quality Wine  (About 5% of Croatian wine)
Kvalitetno Vino – Quality Wine
Stolno Vino – Table Wine (jug wine)
And a few helpful Croatian words that you might find on bottle of Croatian wine:
Suho:  Dry
Polusuho:  Semi-dry
Slatko:  Sweet
Bijelo:  White
Crno:  Red (literally Black)
Rosa:  Rose
Ah-ha!  The wine I just drank is a Stolno Suho Vino . . . dry jug wine!  That explains a lot —
I just drank Croatian Barefoot!
There's more to Croatian wine than Ribar Stolno Suho Vino.  I just know it.  Back to Google.
There are two main wine growing regions in Croatia:
Continental (Interior) Region
A Continental climate with hot summers, dry winters and sufficient rainfall.  Mostly white wine is produced in this region (in fact, most of the wine produced in Croatia is white wine).  The most widely planted grape is Graševina.

Coastal Region
A Mediterranean climate, with hot, humid summers and mild winters.  This region produces whites and bigger, Mediterranean style reds.  The most widely planted grape in the region is Malvazia.
Some of the best known wines from Croatia come from the Dalmatian Islands (you know this is a bucket list item for Cruella de Vil).  The Dalmatian Islands are teeming with microclimates, and its hillsides and slopes make perfect spots for indigenous grapes to sunbathe all day long.
Perhaps the most well known grape in Croatia is Plavac Mali  (translates to small blue) – it's the child of Zinfandel and a grape called Dobričić. 
Fun Fact:  The Croatians like to dilute their wine with water, either still or carbonated.  I can't say I'm in love with the idea of watering down my wine, but if I ever find myself in Croatia, I will roll with the Croatians.
Gemišt – Wine + carbonated water
Bevada – Wine + still water
Another Fun Fact:  Croatia has some of the best oak forests, used by winemakers throughout Europe, especially Old World producers in Italy.
I wanted to try some better examples of Croatian wine, but you can't just stroll into your local wine superstore and pick up a bottle of Croatian wine.  At least not in my corner of the Universe.  So I threw myself at the altar of Google once again, and found a great source for Croatian wines in California — the good folks at Blue Danube Wine Company.
I ordered two bottles, completely at random:  Grgic Plavac Mali and CO Istrian Malvasia.
Grgic Plavac Mali:  Deciphering the label, I know Plavac Mali is the grape.  And Kvalitetmo Vino Suho means Quality Dry Wine.  Vinogorje Peljesac means the vineyards of Peljesac, and Berba means Harvest, 2008.
Tasting Notes:  Gorgeous garnet color in the glass.  Retail is $35.  15.7% alcohol.   Good thing to know upfront.  Great big mess of funk on the nose.  I already like it.  Front loaded with dark berries — black and boysen.  Finish is all spice and game.  Well balanced, smooth and approachable tannins.  I'd definitely buy this again, especially for the fall and winter.
CO Istrian Malvasia:  This is a white wine from the coastal region.  The grape is Malvasia, or Malvazija in Croatian.  It's indigenous to the region.  The producer/winery is Coronica.
Tasting Notes:  13.8% alcohol, fermented in stainless steel, 6 months on the lees.  Retail is $20.  A very aromatic wine, highly perfumed, much like Viognier.  The color has a pale green tinge to it.  A slightly effervescent mouthfeel with snappy acidity, and a green apple & wet stone finish.  But perhaps the most distinguishing feature of this wine is it's dramatic salt taste.  Yes, salt.  I know — it pulled my focus, too.  On its own, I'm not sure I'm a fan.  But with some shellfish and a pile of lemons, it would be superb.  Especially if I got to eat it seaside in that picture of Croatia above.
Postscript:  If Terroir Could Talk . . .  This post is already extremely long, and you probably stopped reading about 1,000 words ago.  But if you are still reading, and you love it when wine and history get all tangled up together, here's your reward.
I'm sure you'll remember that Croatia was involved in a nasty war for independence with the Serbs in the mid-1990s.  The Homeland War devastated Croatia economically and left behind a lethal legacy of land mines . . . up to 2 million of them.
Here's a map of "heavy concentrations" of landmines in Croatia:
Map Credit
And now here's a map of the wine growing regions in Croatia:
Map Credit
Um . . . overlap much?  That's where history and wine collide!
Enter an organization called Roots of Peace and its Mines to Vines initiative.  Roots of Peace works with the United Nations and the Croatian Mine Removal Center to remove land mines and convert the land to vineyards.  According to the Red Cross, it costs between $300 and $1,000 to get rid of one landmine.  Roots of Peace has been enlisting help from winemaking heavies in Napa Valley like the Mondavi Family and Mike Grgich.  So far, they've been able to clear about half a million square meters of land for grapevine use.  Pretty neat, huh?
Croatia is going on my bucket list . . . for its beauty, its history . . . and its wine.
And, in the spirit of my Croatian wine learning curve, I've learned how to say Cheers in Croatian.  Well, I've learned how to copy & paste the Croatian word for Cheers . . .
Živjeli!