Earlier this week, my wine friend, Jill Barth, mentioned me in her wonderful article for Wine Enthusiast magazine about the various paths available to professional wine certification.  And it reminded me that I haven't written a blog post in a while.
A long while.
And while I could offer a whole pile of excuses for my absence, I really only have one.  I'm studying.  Like all the freaking time.  I can't recall a time in my life when I've studied this much.  Not even when I tried (and failed) to understand Calculus in college.
I've been enrolled in the British WSET (Wine & Spirits Education Trust) Diploma Program for two years now. (The Brits would write Programme, but as a rebellious Yank, I refuse to add unnecessary letters to words.) 
How Many WSET Exams Are There?
I've taken and passed five out of six exams:
✅ Unit 1 — The Global Business of Alcoholic Beverages
✅ Unit 2 — Wine Production
Unit 3 — Light Wines of the World
✅ Unit 4 — Spirits of the World
✅ Unit 5 — Sparkling Wines of the World
✅ Unit 6 — Fortified Wines of the World
[Knock on wood] My last WSET exam is in June.  And it's a doozie — the much dreaded Unit 3 Exam.  It's a six hour exam — three hours of essays, and another three hours of blind wine tasting. The exam covers the "Light Wines" (basically everything that isn't sparkling or fortified) of the world. The whole world.
It's no big deal, really.  I just have to know the location, climate, soils, grape varieties, wine styles, viticulture, winemaking processes, maturation regimens, market trends, and top producers — for basically every wine region in the world.
It's a staggering amount of information. I'm starting to wonder if my brain has enough capacity to store all of this information. I have so many random facts swirling around in my head, I'm worried they might start leaking out.
I can tell you about every mountain range, river, and fancy wind that's important to world viticulture. I know the average rainfall in Rías Baixas, Spain can be upwards of 71 inches, while the average rainfall in Castilla-La Mancha hovers around 12 inches.
I know the chemical formula for alcoholic fermentation. C6H12O6 → 2 C2H5OH + 2 CO.  I have one tattoo, and that's it.  I'm kidding.  Probably.
I know that isoamyl acetate (formed by yeasts during fermentation) smells like bananas. If you've ever had a Beaujolais Nouveau, you've had isoamyl acetate.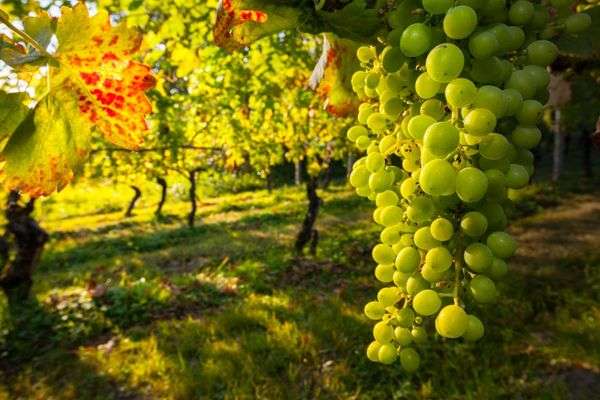 And the soils.  So many soils — volcanic, granite, slate, schist, gneiss, limestone, sandstone, flint, sand, clay, gravel, loess, loam, alluvium.  I mean it's just dirt.  But it's so critical to wine. I'm still trying to learn this beast.  Hasn't someone (who isn't me) put together a handy comprehensive chart of world vineyard soils?  Hint, hint.
Did you know Italy has 377 indigenous grape varieties?  That's too many, Italy.  Too many.
The red grape Tempranillo goes by eight different names in Spain, depending on where it's made.  And another six different names in Portugal.  Could they not have just agreed on Tempranillo?
The best selling wine brands in the USA are Barefoot (owned by E&J Gallo), Sutter Home, Woodbridge, and Franzia.  In fact, Barefoot is the best selling wine brand in the world.  The world.
Last week, I started reading an article called "The Geochemical Influence of Soil on Leaf and Grape (Vitis vinifera L. 'Cencibel') Composition in La Mancha Region of Spain."  Yeah, I got to paragraph two and abandoned that ship.
I have 18 more weeks to prepare.  And while that seems like plenty of time, I'm starting to get a panicky feeling.  And I've already started having the dream.  You know, the classic unprepared-for-an-exam dream (which makes me wonder if college scarred me on some subliminal level).  Mine is always the one where I arrive to take an exam for a class I never attended.
I'm back to studying for Portugal.  Portugal is this weekend.  Btw, Portugal has 248 varieties of indigenous grapes. Portugal loves her indigenous grapes.
Taste Wine Like A True Armchair Sommelier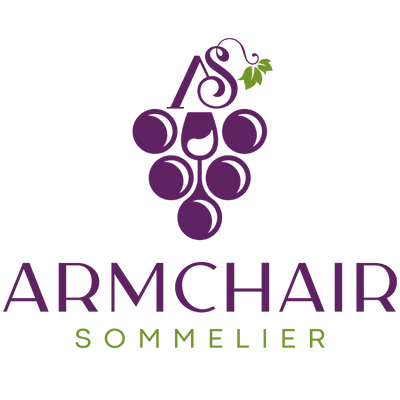 Spice up your next party with our FREE wine tasting guide! Learn what to look, smell, and taste for while appreciating your favorite bottle. We've also included a printable tasting notes template and a tasting wheel.