Is Mega Purple Bad For you?
Have you ever heard "We don't use Mega Purple" and wondered what it is and if it's bad for you? We're breaking down Mega Purple's dirty little secret.
Not long after I first started working in wine retail, we were tasting through some new-to-the-store Pinot Noirs at work, and I mentioned I'd never tried Meiomi (one of our biggest sellers).
So, one of my colleagues grabbed a bottle. For reference. And, as I tasted it, I thought to myself . . . someone's messing with me. This simple realization lead me into the deep dark world of mega purple.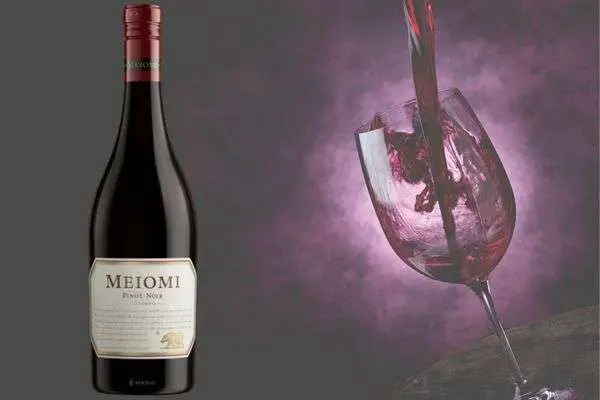 The color was all kinds of wrong — waaaaay too dark, waaaaay too purple.
And, more importantly, it didn't taste like Pinot Noir. It tasted like an inexpensive red blend. Was someone pranking me? No, I definitely heard the pop of the screw cap breaking on the bottle, no one switched wines on me.
Wait. Is this what Meiomi actually tastes like?
Meiomi is the enormously successful wine brand created in 2006 by Joe Wagner, of Caymus wine.
Meiomi sells somewhere in the neighborhood of 700,000 cases of Pinot Noir per year — the stuff flies off our shelves.
Wagner sold Meiomi to Constellation Brands in 2015 for $315 million. Not a bad return.
However, Meiomi is anything but a traditional Pinot Noir. According to the Wine Spectator, Meiomi is roughly 97 percent Pinot Noir, with small amounts of other grapes, including Riesling, Gewurztraminer, Chardonnay, and Grenache, depending on the year.
It has 5.7g/L of residual sugar and an ABV of 13.7%. By comparison, most dry red wines come in somewhere around 1-2g/L of residual sugar.
I couldn't get past the color. Why was it so, um, purple?? And one of my coworkers said, "You know they add Mega Purple to this, right?"
Mega what now?
How could I be a wine professional and not know about Mega Purple?? I can list the wine regions of Italy in order from north to south, but I had never heard of Mega Purple. And this is why having retail wine experience is critical to a broader wine education.
What The Hell is Mega Purple?
Mega Purple is a thick, grape juice concentrate that's derived from Teinturer grapes (red grapes with dark skins and dark flesh; regular red grapes have dark skins and clear flesh).
Its sole purpose is to "fix" red wines — specifically, to add color, and a massive wallop of sweet, fruit flavor (Mega Purple has a whopping 68% sugar content), because American consumers have become convinced that more color equals more flavor, and smooooooth (sweet) is better.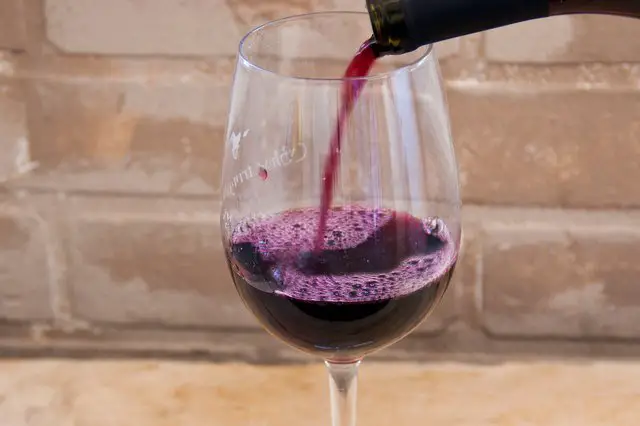 [eyeroll] Get me a Nebbiolo. I'll show you flavor from a pale colored wine.
It's also hush-hush. No one wants to admit they add Mega Purple to their wines. 
Honestly, Mega Purple sounds more like a Disney villain than a wine additive.
According to some reports, Mega Purple is probably being added to over 25 million bottles of wine annually, and used by almost every low to moderate value wine producer (below $20 bottle).
Most folks speculate that Meiomi is made with MegaPurple. Even some premium and ultra-premium wines are suspect (though you'd have to have a TS/SCI with polygraph clearance to find out which wines for sure).
Is Mega Purple Bad For You?
Most consumers don't know about Mega Purple. Hell, I didn't know about Mega Purple until about a year ago. Le sigh. What you don't know can't hurt you, right?
And Mega Purple isn't going to hurt you (as far as we know). It just feels a little bit like cheating.
But then again, there are dozens of ways you can manipulate a wine to cover up its faults. Mega Purple is just one tool in that toolbox.
I don't fault anyone (honestly, I don't) for liking Meiomi and other suspiciously purple wines, millions of people do.
At its core, Mega Purple helps assimilate a wine. This is what sells in America — deeply colored, slightly sweet and smoooooth red blends.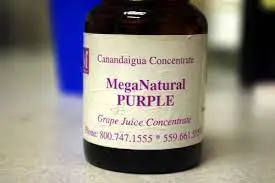 Sameness and being consistent is the goal — no need to worry about vintage variation, these wines are made to taste the same every year.
Asking whether the 2021 Meiomi is better than the 2022 Meiomi is like asking if this year's Snickers is better than last.
I will concede that the California bear on Meiomi's label is super cool. But that's where we part ways.
We're not the wine gatekeepers. We'll drink gas station wine because it looks fun and we'll definitely try wine in a can. But wine is also about place, culture and tradition.
It's about taking what Mother Nature gives you, making a wine, and (hopefully) making it well.
Wines are deliciously diverse, and it's the diversities that keeps me coming back for more.
Remember this, if you like it, that's all that matters.
Taste Wine Like A True Armchair Sommelier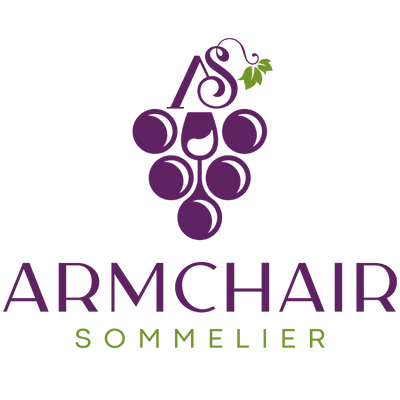 Spice up your next party with our FREE wine tasting guide! Learn what to look, smell, and taste for while appreciating your favorite bottle. We've also included a printable tasting notes template and a tasting wheel.