15 Bubbling Joys: A Toast-Worthy Collection Of Christmas Prosecco Cocktails
We're diving headfirst into the latest craze that's making waves in holiday gatherings everywhere—Christmas Prosecco Cocktails. If there's one thing I've learned about the holidays, it is that they're meant to be celebrated in style. And what better way to usher in the season of merriment than with a glass of bubbly delight in hand?
We've got everything from Instagram-worthy garnishes that demand their moment in the spotlight to flavor fusions that'll have you wondering why you last sipped these concoctions in July.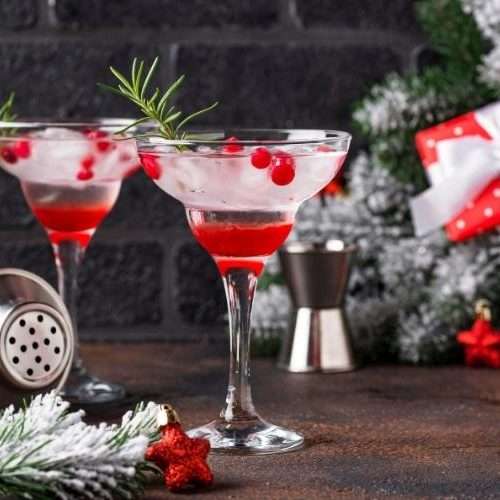 Sparkling Cranberry Christmas Prosecco Cocktail
A fantastic holiday beverage, this Sparkling Cranberry Prosecco recipe is surprisingly simple to make. It's the ideal way to celebrate with friends for every occasion, from ringing in the New Year to a laid-back afternoon any time of year. Plus, it just needs three ingredients!
Ingredients
5

ounces

cold Prosecco

2

tbsp

Grand Marnier

2

tbsp

cold sweetened cranberry juice or juice blend

lime wedges

optional for garnish

cranberries

optional for garnish
Instructions
Put the Grand Marnier, Prosecco, and cranberry juice in a cocktail glass or champagne flute. If desired, squeeze in some lime.

Add cranberries and lime wedges as garnish.

Serve after a gentle stir.
Video
Fresh Cranberry Prosecco Mimosa
This holiday season, prepare the champagne flutes and prepare these Fresh Cranberry Prosecco Mimosas! All you need to prepare this delicious Christmas cocktail is a bottle of Prosecco, orange juice, and fresh cranberries.
These Prosecco and cranberry mimosas are ideal at any time of year, but especially for the holidays! They have the ideal amount of fizz and are warm, sweet, and tangy.
Ingredients
4 oz freshly squeezed orange juice
4 oz cranberry juice
1 bottle Prosecco wine
Fresh cranberries for garnish
Instructions
Fill each champagne glass with orange juice, then cranberry juice.
Pour Prosecco in.
If preferred, garnish with fresh cranberries.
Jingle and Mingle Prosecco Cranberry Christmas Cocktail
This festive Jingle and Mingle Prosecco Cranberry Christmas Cocktail will definitely hit the spot. It has a vivid ruby color, rosemary flavor, and a dash of silver tequila. A hefty pour of Prosecco adds the perfect festive, bubbly Christmas touch.
Ingredients
For the rosemary simple syrup:
1 cup water
1 cup sugar
2 or 3 sprigs fresh rosemary
For the cocktail:
1 oz Silver Tequila
¾ oz rosemary simple syrup
2 oz cranberry juice
1 wedge fresh lime for squeezing in
Prosecco, Cava, or Champagne For Topping Off
2 to 3 tbsp white sugar for dusting cranberries
1 sprig fresh rosemary for garnish
Pomegranate seeds (optional for garnish)
Instructions
For the rosemary simple syrup:
Equal parts water and sugar should be heated in a saucepan to make a small amount of rosemary cocktail syrup.
Add two or three fresh rosemary sprigs to the pan, water, and sugar to steep them.
Bring this mixture to a light simmer for around five to eight minutes. After closing the lid, turn off the heat.
After 10 to 15 more minutes of steeping the rosemary in the pan with the lid on, strain it.
Place in the refrigerator after transferring to a jar, bottle, or other container with a tight-fitting cover.
Use for up to 2 weeks.
For the cocktail:
Roll some fresh cranberries in white sugar after dipping them in simple syrup to give the cocktail a snowy, festive appearance. After letting one side dry on some parchment paper, skewer them into a cocktail pick. Set aside.
Tequila, rosemary simple syrup, cranberry juice, and a squeeze of fresh lime juice should all be combined in a cocktail shaker. Fill the cocktail shaker up to ¾ of the way with ice and cover it. Mix everything and shake well to ensure it's chilled.
Pour the mixture through a strainer into a coupe or martini cocktail glass, and finish with a refreshing sip of Prosecco.
Add a tiny sprig of rosemary and your fluffy sugared cranberries as garnish. If desired, add a few pomegranate seeds for a little more color.
Serve cold.
Cranberry Orange Prosecco Cocktail with Rosemary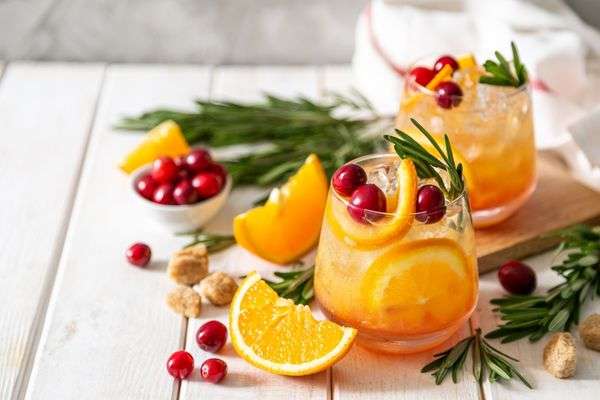 Enjoy this delightful Cranberry Rosemary Prosecco Cocktail, created with orange liqueur and fresh orange juice – a delightfully light and bubbly Christmas beverage. The traditional taste combination of cranberry and orange is enhanced by adding rosemary sprigs and chilled Prosecco.
This simple and quick cranberry orange mimosa only requires five ingredients and a few minutes. So get your punch bowl, cocktail glasses, and champagne flutes ready!
Ingredients
3 ounces cranberry juice
2 ounces orange juice, freshly squeezed or store-bought
2 ounces Grand Marnier
8 ounces Prosecco
½ cup cranberries, frozen
2 orange slices, quartered
fresh rosemary
Instructions
Grand Marnier, Prosecco, orange juice, and cranberry juice should all be combined in a small cocktail pitcher.
Add a quarter cup of frozen cranberries and a couple of sliced oranges in two cocktail glasses.
Fill each glass with half of the Prosecco cocktail.
Garnish the rim of the glass with another orange slice and a sprig or two of fresh rosemary.
Pomegranate Prosecco Punch
Sparkling wine is a must for toasts throughout the holidays. Yes, you could pour a glass of Prosecco to celebrate, but making it into a festive punch with tart and tangy pomegranate juice makes it even more exciting. Thus, trying out this Pomegranate Prosecco Punch will really elevate your Christmas celebration.
Ingredients
1 qt chilled pomegranate juice
2 Tbsp fresh lime juice
¼ cup superfine granulated sugar
2 (750ml) bottles chilled Prosecco
2 clementines, thinly sliced crosswise
1 lime, thinly sliced crosswise
Instructions
In a large punch bowl, stir together the juices and sugar until the sugar is dissolved.
Add Prosecco and serve with fruit garnish.
Blood Orange Prosecco Punch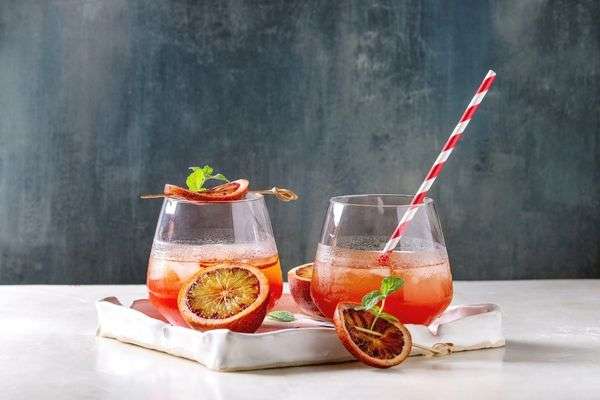 Replace your ordinary orange juice with blood orange juice to up the ante on your standard mimosa, and add a hint of liquor. This Blood Orange Prosecco Punch's gorgeous reddish-orange hue comes from the blood oranges. The Grand Marnier "floater" then adds a little something more.
Ingredients
8 ounces blood orange juice
16 ounces Prosecco
2 ounces simple syrup
2 ounces Grand Marnier liqueur
Instructions
Mix the simple syrup and blood orange juice in a drink shaker and mix for 15 seconds.
Distribute evenly across four champagne glasses. Pour prosecco on top. Each, add a tiny "floater" of ½ oz Grand Marnier.
If desired, sprinkle with fresh blood orange slices after gently stirring to mix.
Spritz Martini Cocktail
Prosecco, a milder version of the traditional Venetian spritz, perfectly matches the classic Spritz Martini Cocktail. It's gentler since this involves using dry vermouth instead of the bitter. It is usually dry but tastes velvetier than bitters like Cynar, Aperol, Select, or Campari.
In addition to being great for aperitifs, you can serve this cocktail as a light Christmas aperitif to greet family and friends throughout the holidays. It goes well with fish dishes.
Ingredients
6 ounces of Prosecco wine
2 ounces of dry vermouth
ice and mint
lime wedge
Instructions
Pour the prosecco, dry vermouth, lime wedge, mint, and a little lemon juice into an ice-filled glass.
Gently swirl, then serve.
Blackberry Prosecco Mojito
Your holiday get-togethers will be the place to enjoy light and delightful Blackberry Prosecco Mojitos. This flavorful cocktail is easy to prepare and has a lot of punch. Although the recipe has enough ingredients to prepare a few cocktails, adjusting the amount as needed is simple.
Ingredients
For the blackberry simple syrup:
1 cup blackberries
⅓ cup granulated sugar
2 tablespoons water
For the cocktail:
¼ cup blackberries
3 oz blackberry syrup
juice from one lime
10 mint leaves
4 ox light rum
ice cubes
Prosecco
Instructions
Place the blackberries, sugar, and water into a small saucepan. Mash thoroughly while heating on medium-high. Heat the mixture until it shows greater thickness. Chill after putting through a filter with fine mesh.
Add the limes, mint leaves, blackberries, and blackberry syrup to a cocktail shaker. Thoroughly mix in all the rum and a few ice cubes after. Give a good shake to blend.
Pour the mixture into your cups and pour Prosecco on top.
Raspberry Lime Mimosa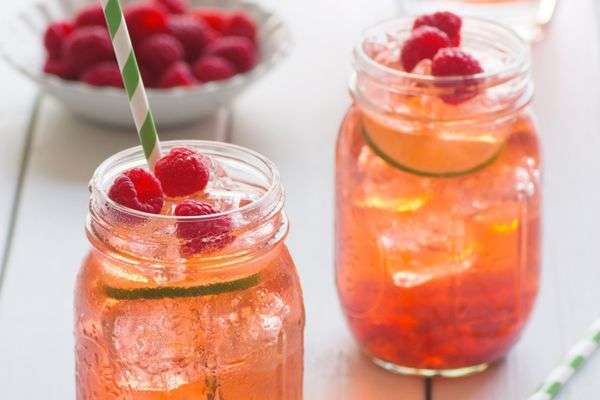 This Raspberry Lime Mimosa will surely be a hit with your guests during the holidays! They're not simply PRETTY to look at; they're also PRETTY (simple) to drink! The name is quite misleading as this is not your typical brunch drink; you can drink this at any time of day!
Ingredients
1 cup raspberry lemonade
½ cup diet 7UP lemon-lime soda
4 tbsp lime juice
Prosecco to top off each glass Ice
Fresh raspberries (for garnish)
4 thin lime slices (for garnish)
Instructions
Fill each glass halfway with raspberry lemonade, then top with lime juice and Diet 7UP lemon-lime soda.
Add ice and decorate on top.
Pour Prosecco into each glass to finish.
Winter Citrus Bellini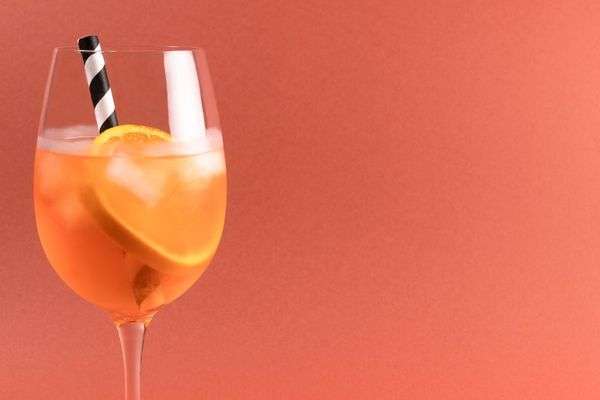 A festive sprig of rosemary garnishes this lovely Prosecco and citrus juice blend, Winter Citrus Bellini! You may create Prosecco drinks in large quantities or as individual servings; they always look so gorgeous in the refrigerator.
Ingredients
6 oz Prosecco
1 oz fresh squeezed orange juice
1 oz grapefruit juice (sub for cranberry if you're not a fan of grapefruit juice)
1 oz lemonade
1 sprig of rosemary (optional for garnish)
sliced oranges (optional for garnish)
Instructions
The Prosecco should be poured into a tilted champagne flute (either stemmed or stemless).
Pour in the lemonade, orange juice, and grapefruit juice gradually. The secret is to go slowly if you want beautiful layers.
As a garnish, include oranges and a rosemary sprig.
Blueberry Prosecco Spritz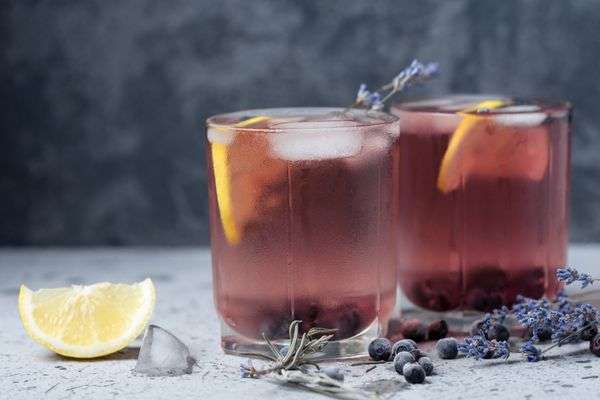 This low-alcohol Blueberry Prosecco Spritz is ideal for summertime and holiday enjoyment. This simple, delightful drink combines muddled fresh blueberries, thyme, sparkling wine, and tonic or soda with fresh lemon juice.
Ingredients
¼ cup fresh blueberries
2 sprigs fresh thyme
Ice
1 ounce fresh lemon juice
1 ounce simple syrup
3 ounces Prosecco, chilled
1 ounce elderflower tonic water, plain tonic water, or soda water, chilled
Skewered blueberries for garnish (optional)
Instructions
Muddle the blueberries and one thyme sprig in a wineglass. A wooden spoon can be used if you don't have a muddler.
Pour ice into the glass to three-quarters full and swirl.
Over the ice, pour the Prosecco, lemon juice, and simple syrup.
Finally, pour the elderflower tonic over the top.
Mix everything together gently, then top with the remaining sprig of thyme and, if desired, a blueberry skewer.
Mulled Fizz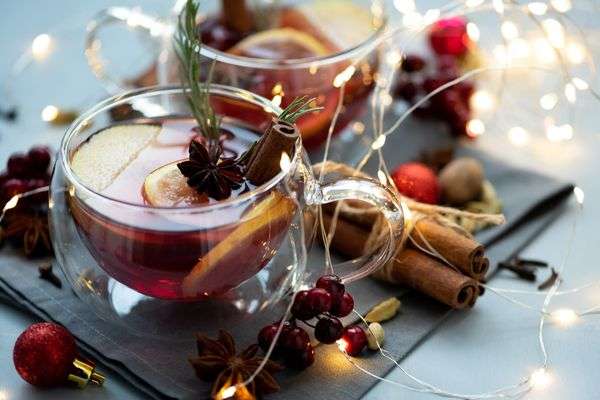 The fizz of Prosecco adds the perfect amount of glitz to this Mulled Fizz. The festive blend of spiced rum and port makes it even better.
Ingredients
50g caster sugar, mixed with 50ml of water
1 cinnamon stick, for the syrup
½ grated nutmeg, for the syrup
35ml spiced rum
40ml Prosecco
20ml freshly squeezed clementine juice
1 piece orange peel, to garnish
15ml port
2 cloves
1 vanilla pod, split
Instructions
To make the spiced syrup, gently heat the caster sugar with 50ml of water, a split vanilla pod, a cinnamon stick, nutmeg, and two cloves for three to four minutes, stirring occasionally. Give it a full ten minutes to cool.
Double-strain the mixture to eliminate particles, then transfer it into a jar.
In a shaker with ice, shake the rum, 30ml spiced syrup, port, and clementine juice for 15 seconds.
Transfer into a chilled flute, then slowly pour in the Prosecco. Stir using a large spoon.
To release oils onto the beverage, squeeze the orange peel. Add an edible gold leaf or a piece of orange peel as a garnish.
Bakewell Fizz
For those who do not know, a Cherry Bakewell is an English sweet pie that is a variation of the UK's Derbyshire-originating Bakewell Tart. Crafted from a blend of Amaretti (almond liqueur), chilled sparkling Prosecco, and Maraschino cherries, this Bakewell Fizz perfectly encapsulates the flavors of the beloved tart.
Ingredients
3 to 4 tsp juice from Maraschino Cherry jar (15 to 20 ml)
2 tsp Amaretti Liqueur (10 ml) eg Disaronno
5 ounces Prosecco chilled (or to taste)
3 Maraschino Cherries
2 Maraschino Cherries for decoration
Instructions
Pour the Amaretti liqueur into the bottom of the glass after measuring the juice from the jar of Maraschino cherries.
Pour in the Prosecco and give it a quick toss.
Pour two or three Maraschino cherries into the glass, then garnish with a few more on a cocktail stick.
Lemon Raspberry Sorbet Prosecco Floats
Serve these three-ingredient Lemon Raspberry Sorbet Prosecco Floats as a light, refreshing dessert for your next patio get-together or holiday celebration. Replace the seltzer with sparkling wine to transform them from mocktail to drink.
Ingredients
4 scoops lemon sorbet
4 scoops raspberry sorbet
1 standard-sized, 750mL bottle Prosecco
Instructions
Put the raspberry and lemon sorbet into wine glasses.
Pour the Prosecco on top and serve right away!
Christmas Prosecco Cocktails That Spark Joy and Fizz
And there you have it, my festive friends—the final toast in our symphony of Christmas Prosecco Cocktails that spark joy and fizz. I can't help but feel the warmth of the holiday spirit radiating from each bubbly creation we've explored.
In a world that often moves at a frenetic pace, there's something truly enchanting about slowing down and savoring the effervescence of the season. May your holidays be filled with the sparkle of Prosecco, the warmth of cherished company, and the joy that lingers long after the last sip.
related articles
Christmas Prosecco Cocktails FAQs
How do you serve Prosecco at Christmas?
Serving prosecco at Christmas is an art! Start by chilling it to perfection—around 45°F (7°C). This can be done in an ice bucket, or use the fridge if you're feeling extra fancy. When it comes to glassware, go for flutes. The tall, narrow shape helps preserve those delightful bubbles. For an extra festive touch, garnish with a twist of citrus peel, a few pomegranate seeds, or even a sprig of rosemary.
Is Prosecco good for Christmas?
Prosecco brings a touch of effervescence and festivity to any Christmas celebration. Its light, fruity flavors make it a versatile companion to a variety of holiday dishes, from appetizers to desserts. Plus, the popping sound of the cork adds a celebratory note to the air. It's like giving your taste buds a gift!
What is good mixed with Prosecco?
Mix it with peach puree for a classic Bellini, or add a splash of Aperol to create the ever-popular Aperol Spritz. Feeling adventurous? Experiment with elderflower liqueur, pomegranate juice, or even a hint of lavender syrup. The possibilities are as endless as your imagination.
Is Prosecco a classy drink?
Prosecco has an undeniable elegance and charm, making it a classy choice for any occasion. Whether you're celebrating a special moment or simply elevating your every day, the effervescence and light, crisp flavors of Prosecco add a touch of sophistication to your glass.
Is Prosecco nicer than Champagne?
Prosecco tends to be a bit sweeter and fruitier, with larger bubbles, offering a more casual and approachable experience. Conversely, Champagne is known for its complex flavors, smaller bubbles, and a drier taste. Both are wonderful in their own right, and the choice between them often comes down to personal preference and the vibe you're going for. It's like comparing two different facets of luxury!
What food pairs with Christmas Prosecco Cocktails?
Here are some delicious bites that will harmonize well with the joyous effervescence of your Christmas Prosecco Cocktails:
– Holiday Brunch Delights
– Cheese and Charcuterie Board
– Fried or Baked Finger Foods
– Fruit Skewers
– Stuffed Mushrooms
– Mini Caprese Skewers
– Smoked Salmon Canapés
– Spiced Nuts
– Herb-Infused Popcorn
– Dessert Bites