Prosecco vs. Champagne: Death Match Wine Edition
We surveyed our community to find out their opinion of the standoff: Prosecco vs. Champagne (admittedly, some of our community). This is not the opinion of all but a majority and may not reflect the opinion of this writer.
In fact, the opposite. But, the community has spoken. So here we are. 
We love you, Prosecco . . . we're just not in love with you.  But, we're trying.  We really are.
Prosecco is having a moment. In fact, it has been for at least as long as the pandemic.
Some seemed not to realize Prosecco was having a moment.  We found that when in the mood for a glass of bubbles, our community tends to wear Champagne blinders.
But before we could really assess and answer the preference question of Prosecco vs. Champagne, we needed to review the differences between Prosecco and Champagne.
Prosecco vs. Champagne- The Regions
Prosecco is a region in Italy, just like Champagne is a region in France.  But it wasn't always that way.  
It used to be, you could make a sparkling wine just about anywhere in Italy and slap a Prosecco label on it — the region wasn't exclusive.  
But all that changed in 2009, when the Italian Minister of Magic (or Agriculture) ordained Prosecco as a protected DOC region, and promoted the former DOC region, Prosecco di Conegliano e Valdobbiadene, as a protected DOCG region.
Prosecco vs. Champagne- The Grapes
Prosecco is made using the grape, Glera, neé Prosecco (the grape name changed in 2009 with Prosecco di Conegliano e Valdobbiadene's promotion).  
Champagne is made using a blend (or sometimes solo grapes) of Chardonnay, Pinot Noir and Pinot Meunier grapes.
Prosecco vs. Champagne- The Methods
Both Prosecco and Champagne are fermented twice.  Champagne ferments in a barrel, and then a bottle — a process called Méthode Champenoise.  Bonus points if you say it with a Frenchy accent.  
Prosecco, on the other hand, ferments twice in stainless steel vats, a process called the Charmat Method, which is considerably faster and cheaper than Méthode Champenoise.
Prosecco vs. Champagne- The Price
Prosecco is much less expensive than Champagne. A bottle of Champagne starts at around $50 whereas a bottle of Prosecco can be as low as $10.
The price points for Champagne and Prosecco differ because of their methods of production. Champagne requires a more hands-on and costly process than Prosecco. 
Prosecco is light, friendly, and easy to drink.  Prosecco tends to be a little bit sweet, and people tend to like things that are a little bit sweet.  
Maybe Prosecco is recession-proof.  What's not to like?  Technically, nothing.  Had I known about Prosecco in college, I might not have gone through my formative Bartles & James phase.
But . . .
Survey says? Bubbles are mostly preferred dry.  It was, however, most interesting to see the polarizing differences.
Both groups had strong opinions of the other option. And, each opinion voiced was followed nearly every time by a shudder or an audible "bleh".
Personally, I enjoy both very much. I generally come home with Prosecco though because of the cost quite honestly. And, I prefer a touch of sweetness to pair with my spicy Indian dish.
Prosecco has another place — a fresh, well-made Bellini or Aperol spritz can really make your day.  And, once upon a vacation, I spent an afternoon sipping cold Prosecco on the Grand Canal in Venice — that's pretty close to perfect.  
Also, Prosecco makes the best Mimosas ever.  Which reminds me . . . if you're a rhubarb fan, try this recipe for super yummy Rhubarb Mimosas.
The point of that last paragraph is this:  I almost always drink Prosecco in some sort of cocktail.  And if I want bubbles on a Tuesday?  I'm grabbing Prosecco without a second thought. 
I do prefer Champagne on a celebratory occasion because every once in a while I like to go "pinky up".
As Saint Augustine once said, "The world is a book, and those who do not travel read only one page."  Not many people realize he was talking about wine, too.  
So, in an effort to "travel" a bit more, seek out the opposite to broaden your sparkling horizons. When it comes to Prosecco vs Champagne, take the other out for a spin.
Adami Garbel Brut Prosecco
Winemaker Notes
Garbèl, which in ancient local dialect means a dry, crisp, pleasantly tart wine, is produced from the hilly vineyards in the Colli Trevigiani area. The ample nose releases crisp-edged, complexfruit notes, and the palate is full-flavored with a crisp acidity.
A wonderfully versatile sparkler, Garbèl's 13 grams of residual sugar place it between the Brut and Extra Dry styles, making it perfect for wine bars as well as celebrations.
We suggest enjoying Prosecco in a white wine glass – not a flute – which is not wide enough for expressing all the wine's aromas and fruitiness.
Taittinger Brut La Francaise
Also known as, the Emily in Paris wine.
Winemaker Notes
This Champagne is a blend of some 30 Chardonnay and Pinot Noir vineyards, respectively 40% and 60% of the total, from several harvests of perfectly ripened grapes.
Prosecco vs. Champagne FAQ
Taste Wine Like A True Armchair Sommelier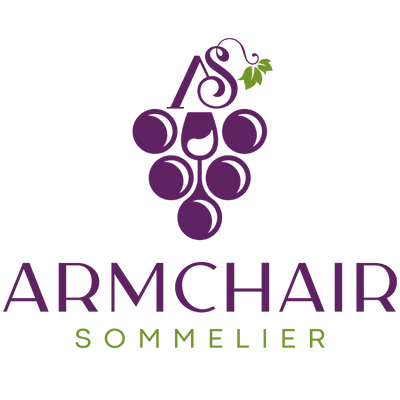 Spice up your next party with our FREE wine tasting guide! Learn what to look, smell, and taste for while appreciating your favorite bottle. We've also included a printable tasting notes template and a tasting wheel.