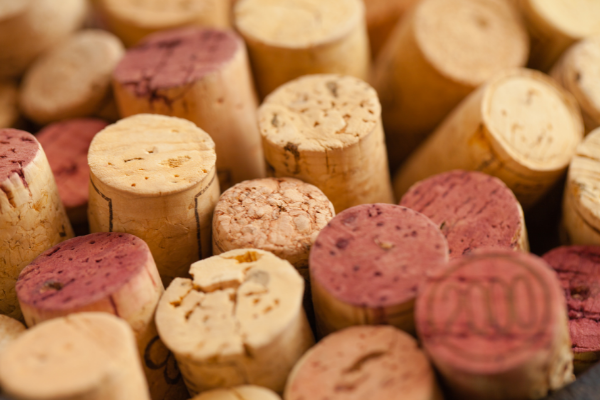 How To Make A Wine Cork Trivet
A wine cork trivet is a great way to protect your table from hot pots and dishes. They're also a fun and unique way to show your love of wine. You can make your own wine cork trivet with just a few supplies.
How to Make A DIY Wine Cork Trivet
1. Collect your materials
You'll need a few wine corks, a hot glue gun, and some crafting supplies. You can find all of these items at your local craft store. Get all your supplies together on a flat surface. If you're using the kitchen table, cover it up with an old sheet of newspaper.
2. Cut the corks in half
Use a sharp knife to cut the wine corks in half (width or length wise, designer's choice). If you're having trouble cutting through the corks, you can use a power drill with a small bit to make pilot holes.
3. Arrange the corks on a surface
Once the corks are cut in half, start arranging them on a surface. You can create any design you want, but we suggest starting with a simple square, circle, rectangle, or if you're feeling bougie a hexagon shape looks lovely.
4. Glue the corks together
Once you're happy with the design, it's time to get to gluing the corks together. Use hot craft glue to attach the corks to each other. Be sure to use plenty of glue, and hold the corks in place for a few seconds to ensure they stay attached.
5. Let the trivet dry
Once the gluing is done let it dry for a few hours, don't skimp here, make sure the glue gets completely dry. The waiting is honestly the hardest part of the whole project!
6. Finish off with a coat of sealant
To protect the trivet from moisture and scratches, finish it off with a coat of sealant. We recommend a clear acrylic sealant, but you can use any type you like. Let the sealant dry for a few hours before using your trivet.
[elementor-template id="4163″]
Why Should I Make DIY Wine Cork Trivets?
1. It's eco-friendly
When you make a trivet out of recycled wine corks, you're doing your part to help the environment. Wine corks are made from natural materials, so they can be recycled and reused. This reduces the amount of waste that goes into landfills, and it helps conserve resources.
2. It's a fun and unique project
Maybe you're trying to pass the long winter months or maybe you just have a crapload of old wine corks lying around, either way, making a trivet from your old corks is a joy and you'll end up with a great conversation piece.
3. Upcycling just feels great
There are many reasons to upcycle, but the main one is that it just feels good. When you take something old and turn it into something new, you're showing off your creativity and resourcefulness. And, in a world where so much stuff is disposable, upcycling is a great way to reduce waste.
4. It makes a great gift for the wine lover in your life
When it comes to finding the perfect gift for the wine lover in your life, you have a few different options. You could give them a bottle of their favorite wine, or you could get them a wine-related accessory like a corkscrew or wine glass. But chances are they already drink from a favorite set of glasses and a great corkscrew. Wine not (see what I did there?) craft them something unique with your own two hands.
5. It's an easy project that doesn't take much time or effort
This whole project shouldn't take more than an hour or two from start to finish if you have all the crafting supplies already on hand.
There you have it! Your very own wine cork trivet! You're going to find yourself reaching for your new functional and fantastic project so often you may want to bookmark this page so you can come back to it later.
These tips will help you make a basic trivet. When you're ready to do some next level crafting, do some searching and you'll come up with some great modifications. Some crafty folks put these in a wood frame and use it as a wall hanging. The options are endless!
Great Wine Cork Trivets On Etsy
We know you're going to make your own, but just in case (😉) Check out this great wine cork trivet on Etsy. (No sponsorship here, it just looks great!)
Made by: DeJongWoodcraft