Your 2023 Guide To The Best Wineries Tours and Hotels In Swan Valley
Nestled in the picturesque region of Western Australia, the best wineries in Swan Valley are a haven for wine lovers. As we embark on this journey, we will delve into the finest wineries that grace this fertile valley, uncovering the secrets behind their world-class wines and the passionate artisans who craft them.
This guide will also lead you to discover some of the region's most diverse wine tours and an array of luxurious and charming hotels, providing the perfect retreat to complement your wine-filled adventures. Are you excited? Let's dive in!
Table Of Contents
Map Of Swan Valley Wineries And Hotels
Top 10 Swan Valley Wineries
In the heart of Western Australia's wine country lies a treasure trove of exceptional wineries, each boasting a unique blend of history, craftsmanship, and flavorful vintages.
From family-owned vineyards with a legacy spanning generations to modern estates pushing the boundaries of innovation, this journey will lead you to savor the essence of Swan Valley's winemaking heritage and indulge in a sensory delight that can only be found within these top 10 wineries. Prepare to be captivated by the artistry and passion behind every bottle as we embark on an unforgettable tour of Swan Valley's most revered wine havens.
Sandalford Wines In Swan Valley
One of the most well-known vineyards in the entire Swan Valley is Sandalford Wines, and it's easy to see why. Sandalford is one of the oldest vineyards in the state, with the founding estate dating back over 200 years. Because of their long history, they have developed a reputation for producing high-end wines currently exported to more than 40 nations.
Wine tastings, wine appreciation classes, and winery tours are all offered from the cellar door and are open to groups. Make a day of it by scheduling a wine cruise to experience something different. You'll take a boat along the Swan River after leaving Perth at 9:45 am. Before traveling back to town, savor a great lunch at Sandalford.
The estate's acclaimed restaurant mixes regionally sourced fresh food with creative Australian cuisine in a rustic setting with limestone, wood, and a large open fire. Try the laid-back al fresco setting beneath 125-year-old vines, which offers views of the surrounding countryside and vineyards, for a sense of history.
Upper Reach Winery In Swan Valley
Upper Reach's wines are full-flavored and bright, produced with a rigorous devotion to the craft and highlighting the specific traits of their fruit farm in the Swan Valley. The kind of service and in-depth knowledge you'll discover at this specialized winery really set them apart. Visit the winery and vineyard to meet the people who produce the grapes and make the wine, take a stroll among the vines, or arrange a private tour.
Along with family, friends, and good cuisine, Derek and his wife Laura consider wine one of life's basics. Their lovely vineyard on the banks of the Swan River, with an elevated cellar door, café, and balcony offering unrivaled views of the vines and surrounding countryside, reflects this attitude.
Why not extend your visit to a weekend and unwind in the estate's cottage, built in 1907 and nestled among the vineyard?
Lancaster Wines In Swan Valley
Award-winning Lancaster Wines, which operates out of the modest confines of a rustic tin hut, is as laid-back and genuine as they come. When you arrive at Lancaster's renowned outdoor tasting shed, you first notice how lovely and welcoming the space is.
The shaded bar, located right in the heart of the vineyard, offers free wine and cheese tastings in a laid-back setting. Their delectable drops come from some of the Swan Valley's oldest grapes, but the dessert wines are particularly remarkable.
Bookings are required, but tour groups are encouraged.
Tyler's Vineyard In Swan Valley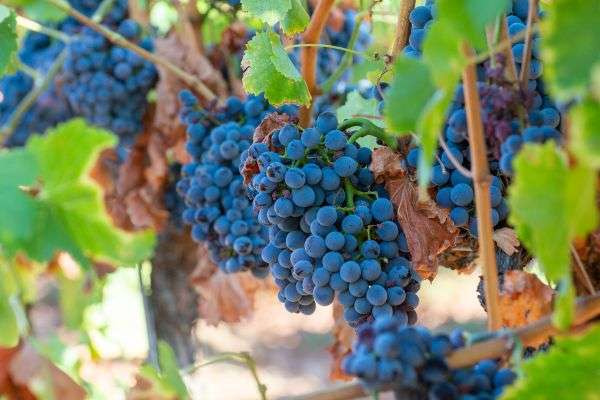 Visit Tyler's Vineyard for a decent drink, excellent company, and a good laugh if you enjoy wine but want a more casual experience. The Tylers, Colin and Donelle, are experts in grenache-based wines produced from vines first planted in the Swan Valley over a century ago. These mature grapes' lack of irrigation and their maturity results in a wine with tremendous depth and intensity.
Meet Gilbert the goose, Gizmo the sheep, Howard the duck, and many other adorable, colorful farm animals while you're there.
Mandoon Estate In Swan Valley
Mandoon Estate offers more than award-winning wines, breathtaking views, and top-notch gourmet dining. There is bound to be something here for you: a 32-room boutique hotel, a craft brewery, a fine dining restaurant, a beer garden with a children's playground, a cellar door, a function center, an outstanding vineyard, and an Aboriginal art gallery.
Mandoon Estate has stepped aside from competition after ten years as Western Australia's most honored boutique winery, but be aware of that. Two historic vineyards, one of which has over a century-old vines, are still producing some of the best premium wines in the state. Take a tour of the complete winemaking process to fully immerse yourself in the world of wine, or even create your bottle with an interactive wine blending experience.
Olive Farm Wines In Swan Valley
Anthony Yurisich, a fourth-generation winemaker, creates various Swan Valley wines at this prestigious cellar door in the valley's center. Olive Farm Wines was founded 192 years ago, and the Yurisich family has run it since 1933.
More than 40 premium wines are available for tasting, including sparkling, white, red, and fortified varieties. You can reserve a 90-minute guided walking tour through the vineyard and winery during the workweek to see how the wines are made. The tour concludes with a well-earned sampling.
Faber Vineyard In Swan Valley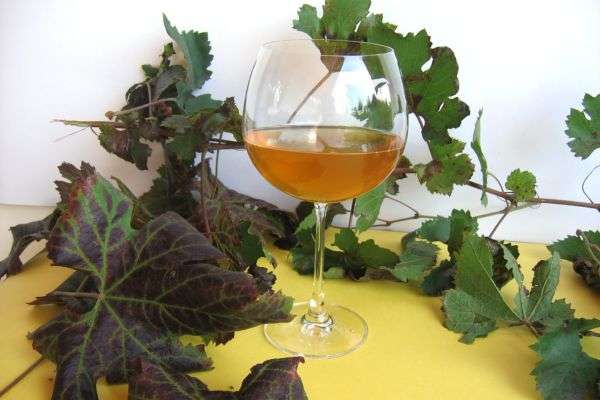 Verdelho, shiraz, and brown muscat, native Swan Valley grapes, have been the "backbone" of Faber Vineyard for more than 20 years since it was founded in 1997.
Faber Vineyard, Latin for "craft," is motivated by a love of the winemaking process—a talent, according to owners John Griffiths and Jane Micallef, that is learned but never fully developed. They are renowned for presenting the most entertaining and thrilling soirees in the area, in addition to their love of wine-tasting adventure.
This Swan Valley winery earns recognition for all of its events. Consider local producer events, sunset drinks in the summer, Christmas BBQs, and a lot of leisurely meals spent among the wine barrels.
Ugly Duckling Wines In Swan Valley
Ugly Duckling produces high-quality wines with a practical outlook. This winery, which started small in 1996 by selling grapes to other nearby vineyards, has grown significantly since then.
This little boutique vineyard and cellar door is housed in a quaint, rustic hamlet that overlooks the vines. At this well-known establishment that allows dogs in the outside dining area, you'll receive premium wines that are all locally grown and produced. While you relax and take in the breathtaking views of the Perth hills and the Swan Valley, pick from various gourmet pies, some of which are cooked with Ugly Duckling wines.
Pandemonium Estate In Swan Valley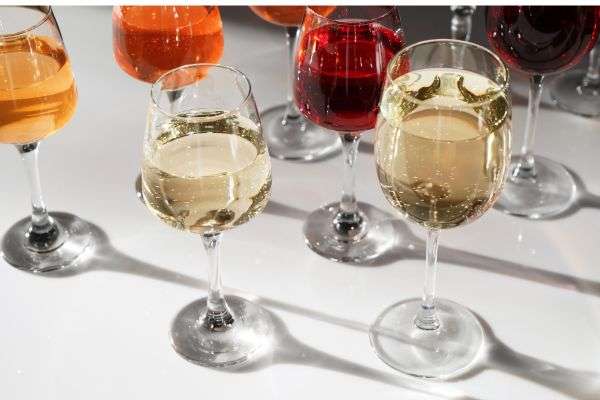 Spanish-influenced table and fortified wines are produced at the contemporary boutique Pandemonium Estate. Founded in 2008, low chemical input is used to manage this four-hectare vineyard sustainably.
White wines from Pandemonium that have won medals include Chenin blanc, sauvignon from northern Spain, and a light, sparkling moscato. All red wines are sold in bottles with at least three years' worth of aging in oak. Shiraz mixes, including the signature Shiraz tempranillo, shiraz grenache, and Shiraz viognier, are popular here.
Little River Winery In Swan Valley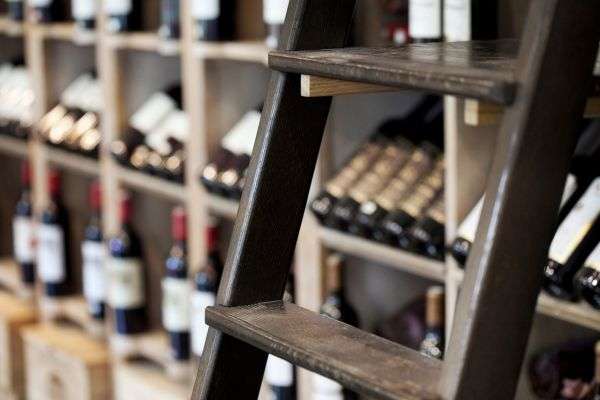 At Little River Winery, a tiny bit of France is waiting to be discovered just off the West Swan Road. In the French area of Bordeaux, the de Tastes family has a long and illustrious tradition of making great wines. By fusing centuries-old French tradition with the climate and fertile soil of Western Australia, Bruno de Tastes has introduced the family's passion for winemaking to the Swan Valley.
Little River Wines are highly prized for their flavor and delicacy, and the quality is preserved by using small amounts. The nearby Little River Cafe compliments the vineyard nicely for that ideal Europe-meets-Australia hybrid, offering genuine French-inspired cuisine for that ideal Swan Valley lunch.
The Best Swan Valley Wine Tours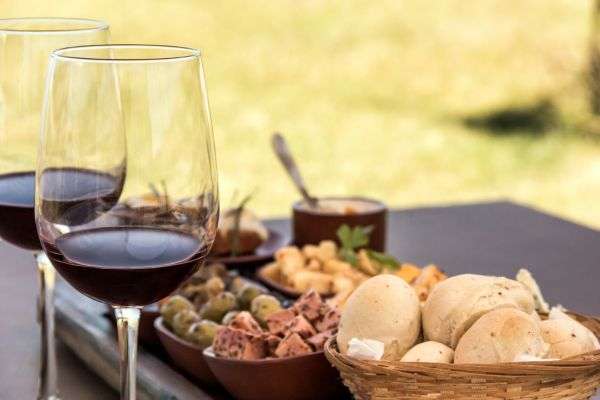 Swan Valley wine tours are an experience designed to immerse you in the enchanting world of Perth, Western Australia's renowned wine region. This region boasts a rich tapestry of vineyards and wineries that have garnered global acclaim for their exceptional wines.
This curated selection of wine tours will lead you on a delightful journey through this fertile land, where you can witness the artistry of winemaking up close, savor the exquisite flavors of world-class vintages, and bask in the beauty of the surrounding countryside.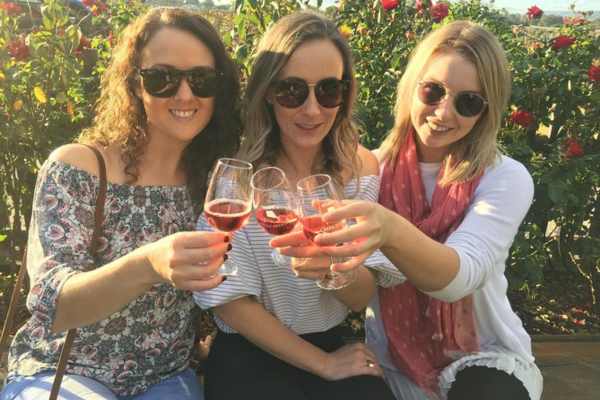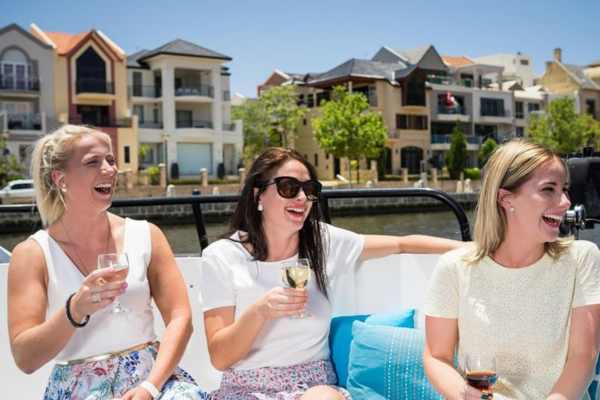 Places To Stay In Swan Valley
Here's a wonderful selection of accommodations that promise to elevate your experience in Perth, Western Australia's picturesque wine region. Swan Valley offers a tranquil escape for travelers seeking to immerse themselves in the heart of wine country. This section will lead you through a range of exceptional lodging options, each providing a perfect blend of luxury, comfort, and proximity to the region's renowned wineries.
The Colony at Mandoon Estate
The Colony at West Swan will serve as your opulent home base as you explore Mandoon Estate and the Swan Valley area. The 32 exquisitely furnished rooms in this exclusive enclave have views of the Swan River and the historic Verdelho vines, first planted in 1895.
The staff can assist you in planning anything from a peaceful day and a leisurely lunch to a gourmet tour of the valley and gallery hopping or a day of mountain biking and bush trekking in the adjacent national parks.
Free on-site parking, Wi-Fi, and a daytime Room Service menu are all available.
Quest Midland
Quest Midland is the ideal location for singles, couples, and families. The Midland Railway Station is within a 10-minute stroll, and the Perth Airport is within less than 15 minutes of driving distance. 
Choose from contemporary studios, one- and two-bedroom apartments, and apartments with full services, some with balconies. Visitors can access a heated swimming pool, conference facilities, a business lounge, and secure undercover parking (for an additional fee). The Midland train station is easily accessible by foot from Guildford or Perth City and frequently stops at both places.
Novotel Swan Valley Vines Resort
The Novotel Vines Resort Swan Valley is 17 miles from Perth International Airport. The largest and most opulent resort in the Swan Valley combines a laid-back vibe with the kind of quality one would expect.
The Vines Resort has much to offer, with contemporary, luxurious lodging, a restaurant providing top-notch cuisine, one of Perth's best public golf courses, and an award-winning spa. The Vines Bar offers a wide selection of spirits, local Swan Valley beer, and imported beers. You can sip a beverage on the terrace while looking out over the golf field.
BIG4 Perth Midland Tourist Park
BIG4 Perth Midland Tourist Park in West Swan is a contemporary, well-maintained park ideally situated for touring the Swan Valley. It includes a seasonal spa-swimming pool, free WiFi, parking, fire pits, a recreation room, and a camp kitchen. 
This calming park surrounded by native plants is only a 15-minute drive from both Perth airports and offers a variety of economical lodging options that are accessible for those in wheelchairs.
Swan River Hotel
On the banks of the magnificent Swan River, the Swan River Hotel is a modern, completely integrated building that offers visitors first-rate modern amenities and accommodations at an exceptional value. The 94-room hotel has a top-notch restaurant and bar and a stunning outdoor space with a view of Perth's stunning Swan River, ideal for lazy mornings spent soaking up the Western Australian sun.
This is the best option for convenience and pricing, which is only a ten-minute drive from Optus Stadium, the Perth Central Business District, and the domestic and international airports.
The Swan Valley Climate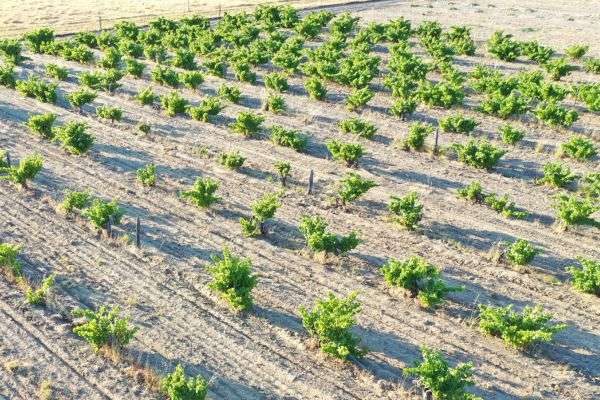 The Swan District wine area is north of Perth, in Western Australia. The region experiences a moderate to hot Mediterranean climate, with a typical January temperature of 24.15°C unusually high. During ripening and harvest, it is quite dry, with most of the rainfall falling during winter and spring.
Sunshine is typically the norm in Perth and the Swan Valley region because they have more sunny days than any other major city in Australia. The Swan Valley's status as a top-tier food and wine region has been cemented by the warm sun and temperate environment, supporting the state's active outdoor lifestyle. The renowned Fremantle Doctor—the south-westerly sea breeze—relieves the area's oppressive heat.
Swan Valley Grapes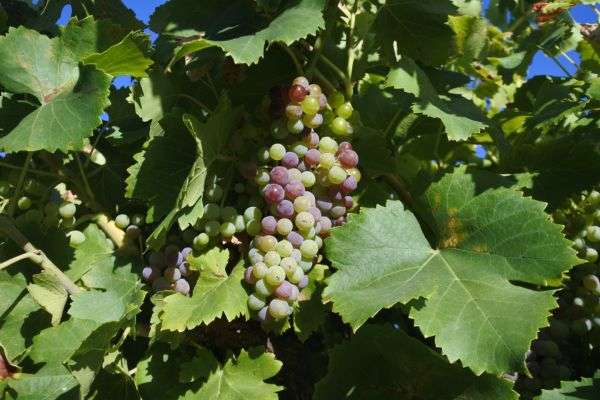 The soil of the Swan District is typically new alluvial soil, quite deep, and exceptionally good at holding moisture. Numerous different soil types may be found in the Swan Valley subregion, including deep-draining sand over clay in the Herne Hill flats and well-drained gravelly loam near the edges of the Darling Scarp. The well-suited gravelly sand to gravelly sandy loam, layered on brown clay, may be found on the lower slopes of the Darling Range.
The Swan district's major grape variety is Chenin Blanc. Thanks to the climate and soil, the wines are excellent. These wines age nicely and are luscious and creamy. The wine is adaptable and has a sizable body.
Other grape varietals include Verdelho, Chardonnay, Shiraz, Riesling, Grenache, Sauvignon Blanc, Durif, Tempranillo, Muscat, Pedro Ximenez, and Cabernet Sauvignon.
Taste The Best Of Swan Valley Wineries
The Swan Valley is a captivating destination that beckons wine enthusiasts and travelers alike. With its rich heritage, picturesque vineyards, and world-class wines, this region has firmly established itself as a must-visit location for those seeking an unforgettable wine-tasting adventure.
From the top 10 wineries that have earned their esteemed places among connoisseurs to the best wine tours that offer an immersive experience into the artistry of winemaking, Swan Valley leaves no stone unturned in delighting your senses. Moreover, the curated selection of places to stay ensures that you can rest, relax, and rejuvenate amidst the serenity of this wine lover's paradise.
Best Wineries In Swan Valley FAQs
What wines are Swan Valley known for?
The Swan district's major grape variety is Chenin Blanc. Thanks to the climate and soil, the wines are excellent. These wines age nicely and are luscious and creamy. The wine is adaptable and has a sizable body. Other grape varietals include Verdelho, Chardonnay, Shiraz, Riesling, Grenache, Sauvignon Blanc, Durif, Tempranillo, Muscat, Pedro Ximenez, and Cabernet Sauvignon.
What is Swan Valley famous for?
Swan Valley is famous for its vineyards and wines. Located in Perth, Western Australia, Swan Valley is one of the oldest wine regions in the country and has a rich history of winemaking dating back to the early 19th century. The region's fertile soils, Mediterranean climate, and proximity to the Swan River create an ideal environment for growing a wide variety of grapes, producing high-quality wines.
How many wineries are in the Swan Valley?
Swan Valley is the most ancient wine region in Western Australia, boasting a rich winemaking legacy that dates back many decades. Within its enchanting landscapes, you will discover a splendid collection of more than 40 esteemed wineries, each contributing to the region's reputation for producing world-class wines. These vineyards have mastered the art of winemaking, harnessing the area's fertile soil and favorable climate to craft exceptional vintages that captivate the palates of wine enthusiasts worldwide.
Is Swan Valley the oldest wine region?
The title of the oldest wine region in Western Australia goes to the Swan District, which includes Swan Valley. The Swan District was established in the early 1830s, making it the first grape-growing and wine-producing region in Western Australia.
Swan Valley, as a sub-region of the Swan District, is one of the oldest wine regions within the state and has played a significant role in developing the Western Australian wine industry.