Planning a Michigan Wine Tasting Tour: Tips and Recommendations
Are you looking to plan a Michigan wine tasting tour? We've got you covered with tips on where to sip, where to eat and how to get around. Let's get going!
If you are looking for a unique experience, why not consider a wine tasting tour of Michigan? With its more than 130 wineries and vineyards spread across the state, there is something to please every palate.
From dry reds to sweet whites, sparkling wines to fortified ports – no matter your preference, you can find it in the Great Lakes State.
Planning an enjoyable and informative wine tasting tour requires some research and preparation.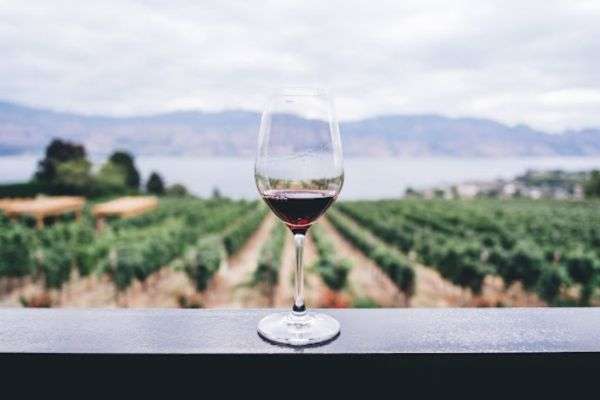 Photo by Kym Ellis on Unsplash
Michigan Wine Tasting Planning Tips
When planning a wine tasting tour in Michigan, there are several important tips to keep in mind.
Choose your wine tasting tour route in advance
When planning a wine tasting tour, it is important to map out the best route for getting from winery to winery.
Consider which cities and towns are closest together and plan accordingly.
Plan ahead for any special group requirements or preferences
If you're traveling with a larger group, make sure to coordinate the itinerary in advance and ensure everyone is on board before committing to anything.
Consider transportation options
If you plan to drive yourself, make sure your vehicle has enough room for the entire group and all their supplies.
You may also want to look into booking a designated driver or other form of transportation.
Make reservations
Most wineries require reservations for groups larger than six or eight people, so be sure to call ahead and make your reservation a few days in advance.
Research the wineries you plan to visit
Look into what types of wines each winery offers and read up on their tasting rooms and staff.
This will help you choose the right wineries for your group's preferences.
Pack a picnic lunch
Most wineries have designated picnic areas, so bring along some snacks or even a full meal to enjoy in between tastings.
Be sure to call ahead though, to make sure picnics are OK.
Bring extra cash
While many wineries accept credit/debit cards, some do not, so it never hurts to have some cash on hand just in case.
Invest in appropriate attire
Many wineries have dress codes that you must adhere to in order to gain entry into their tasting rooms.
Be sure to check each winery's website for more information on their dress code.
Have a plan for getting home safely
If you're the designated driver, make sure all passengers are aware of the plan to get back safely, and always remember not to drink and drive.
There are also several ride-sharing services available in Michigan if needed.
Michigan Wineries
Michigan offers many great wineries to explore. Some of the most popular choices are Chateau Grand Traverse, Leelanau Cellars, Black Star Farms, St. Julian Winery, L. Mawby Vineyards, and Brys Estate Vineyard & Winery.
Each winery offers unique experiences such as picturesque views, delicious wines, and knowledgeable staff.
Chateau Grand Traverse
For a classic Michigan experience, one of the best wineries in Traverse City is Chateau Grand Traverse. Founded in 1974, it is one of the oldest wineries in the state.
Their vineyard features over thirty different varieties of grapes from which they craft award-winning white wines, red wines and sparkling wines – all of which are available to purchase on-site.
Leelanau Cellars
Leelanau Cellars is another highly recommended winery in Michigan.
This family-owned establishment produces amazing wines made with estate-grown grapes and specialized blends.
Their tasting room features a modern, chic atmosphere with knowledgeable staff that can help you find the perfect bottle for any occasion.
Black Star Farms
When it comes to variety and selection, Black Star Farms is the place to go.
From sparkling wines to stills, their expertly crafted selection features a blend of old world and new world styles.
The winery also boasts a beautiful tasting room with an outdoor patio that overlooks acres of vineyards.
St. Julian Winery
St. Julian Winery is known for its long-standing tradition of making excellent wines, brandies and fruit concentrates.
Their team of expert winemakers craft classic and creative varieties that are sure to please every type of wine lover.
The tasting room also offers a selection of delicious snacks and cheeses to enjoy alongside your glass.
L. Mawby Vineyards
If you're looking for a unique experience, you must visit L. Mawby Vineyards.
Located on the Leelanau Peninsula, this small family-owned winery specializes in handcrafted sparkling wines and brut ciders.
Their tasting room is filled with charm and character, creating an unforgettable atmosphere for sipping their delicious creations.
Food Options
When you are planning your Michigan wine tasting tour, make sure to consider the food options available. The key is to find food that pairs well with the wines you plan on sampling.
Popular choices include light snacks such as crackers and cheese, fruits and vegetables, nuts, olives, and charcuterie boards.
Some wineries offer light lunches, artisan sandwiches from local cafes, and even gourmet dinners.
Be sure to check with the individual wineries for their food offerings before setting out on your tour.
Another option is to visit some of the restaurants downtown Grand Rapids, which provide a variety of delectable cuisine.
From upscale bistros and steakhouses to casual cafes with outdoor seating, there's something for everyone in Grand Rapids.
With so many options for delicious food, you can easily pair the perfect meal with your favorite Michigan wines.
Safety Considerations
When planning a Michigan wine tasting tour, it is important to always practice responsible drinking and ensure that all participants are of legal age.
Make sure everyone has a designated driver who will remain sober throughout the duration of the tour.
Also, check with local laws regarding any restrictions on open containers in vehicles, as well as public consumption of alcohol.
Lastly, be sure to double check the age requirements for entering wineries and tasting rooms.
It is important to plan ahead for accommodations if you are traveling from out of town.
Research any nearby hotels or vacation rentals and book in advance to ensure availability.
Consider renting a limo or bus with a driver so that everyone can have a safe, dependable ride to and from each winery.
Finally, always be mindful of the weather and plan accordingly.
Keep an eye on the forecast so that you can dress appropriately for temperatures and consider bringing rain gear or umbrellas in case of inclement weather.
Transportation Options
When planning a wine tasting tour in Michigan, transportation is key. Fortunately, there are several options available to get you around the state and to some of the best wineries.
For those interested in staying within their own car, it's important to research the wineries prior to your visit.
Each winery has its own set of rules and regulations, so make sure you're familiar with where you can park and any other restrictions.
If you'd rather leave the driving to someone else, look into renting a limousine or party bus for your group.
This way, everyone in your group can relax and enjoy the wine without having to worry about getting home safely.
Another transportation option that has become increasingly popular for wine tasting tours is taking a train.
Michigan offers several historic railroads, with some offering group rates and packages tailored specifically for wine tasting tours. This can be an especially fun way to travel if you plan it right!
Finally, consider utilizing a designated driver service. These services provide professional drivers who can take you to and from any winery.
This way, everyone in your group will be able to enjoy the wine without worrying about how they're getting home.
Michigan Wine Tasting Final Word
Michigan is a great place to enjoy some of the finest wines in the world. Whether you plan on visiting one winery or touring multiple, there are plenty of options for wine tasting tours throughout Michigan.
Be sure to consider your budget, taste preferences and any special requirements when selecting your tour package.
With these tips and recommendations at hand, you'll be able to have an unforgettable experience while exploring all that Michigan has to offer in terms of delicious wines!