You Guide To The Best Perth Wineries, Wine Tours, And Hotels That Should Be On Your List
At these Perth wineries, discover a world where vineyards stretch out under the warm Australian sun…where every glass of wine tells a story of dedication and craftsmanship. Let's explore the art of winemaking that meets the beauty of Western Australia's landscapes. 
In this guide, we will uncork the essence of unforgettable wine tours and unveil luxurious hotels, creating an experience that encapsulates nature's grandeur and fine wine's refinement. Whether you're a seasoned wine enthusiast or a curious traveler, these Perth wineries offer more than just a taste – they offer an immersion into the heart and soul of Perth's winemaking excellence.
Map Of Wineries And Hotels in Perth
Best Perth Wineries
In the picturesque landscapes of Western Australia, an experience of unparalleled taste and refinement awaits. From the sprawling estates that have stood the test of time to the charming boutiques that craft wines with an artisan's touch, Perth wineries offer a captivating journey into the heart of vinicultural mastery.
Join us as we uncork the stories behind the labels, sip the region's essence, and discover the harmonious blend of tradition and innovation that defines Perth's wine culture.
Windy Creek Estate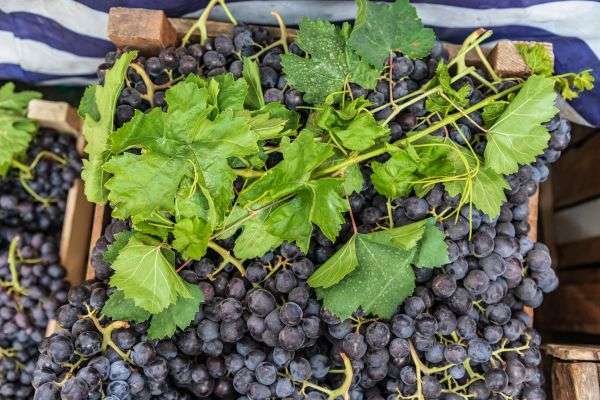 In the Swan Valley, beneath the Darling Range, Windy Creek Estate is a family-run winery that has been making fine wines for over 80 years.
Ante Cobanov founded Windy Creek Estate, formerly known as Cobanov Wines, in 1937. He spent 13 years cutting sleepers in the southwest after leaving Croatia in 1924, which allowed him to put a down payment on this Swan Valley home. He sent for his wife and sons and purchased the productive coastal plain land in 1937, which is the family business's foundation.
They cultivated grapes to produce dried fruit, but they also produced a modest amount of wine for the immigrant community in Perth. The family has also been selling grapes to other wineries for around 40 years.
Sittella Fine Wines
One of the privately owned vineyards in Western Australia is Sittella, which was established in 1998. The Sittella, a little Australian bird common in the Swan River's adjacent forest, bears the winery's name.
With the help of a motivated staff of specialists, owners Simon and Maaike Berns can develop and produce high-quality traditional wine styles from their own and contracted vineyards throughout the Swan Valley, Margaret River Region, and the Deep South. The Sittella winery & restaurant, a gem of the historic Swan Valley, is hidden among the vines on a gently meandering road close to the upper reaches of the Swan River.
Plume Estate Vineyard
Plume Estate Vineyard is a small-scale vineyard located in the breathtaking Bickley Valley. It's the ideal place to unwind on a lazy afternoon while indulging in locally made wines and delectable cuisine, and admiring the breathtaking vista.
Plume Estate provides a range of home-cooked dishes with fresh, local products that change with the seasons to take advantage of the freshest produce. The meals go great with the premium wines from the estate and can be enjoyed with family or friends.
Talijancich Wines
One of the few producers in the area that concentrates on producing wines only from Swan Valley fruit, with the bulk of their wines being estate grown, is Talijancich Wines.
The late Jim Talijancich arrived from Croatia in 1926 to start his new life in Fremantle, Western Australia. Early in 1932, after getting married to Ljubica Svetanovich, they bought their Swan Valley Vineyard and started their first vintage, producing fortified wine from Shiraz and Muscat. Since then, they have adhered to the bio-dynamic method of viticulture, the most rigid variation of Rudolph Steiner's organic agriculture.
Oakover Grounds In Perh
One of the best day trips in the Swan Valley is Oakover Grounds; it is a "must-do" for Perth tourists.
The Swan Valley's Oakover Grounds was founded in the 1830s, and Samuel Moore planted the first vines there in the 1850s. Several vineyards were built in the Swan Valley on some of the state's initial land awards, known as ribbon grants.
Couples, parties, and families frequently visit Oakover Grounds because of its cafe, artisan coffee, award-winning wine, Swan Valley Marketplace, expansive grounds with vineyards, numerous function facilities, and free family activities. Enjoy your morning meal, lunch, or afternoon snack in this traditional Swan Valley setting.
Providore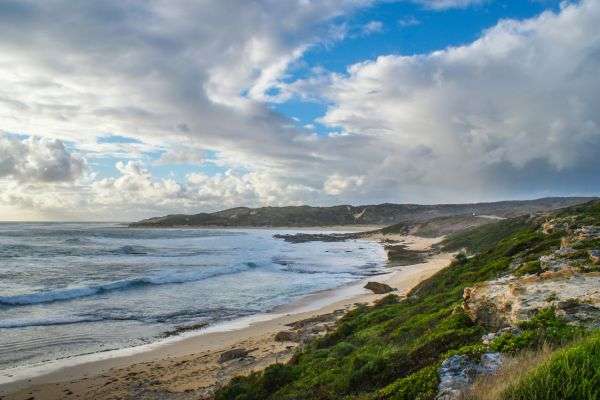 Margaret River Providore, named one of Australia's Top 100 Gourmet Experiences by Australian Traveller Magazine, is a cuisine and wine connoisseur's dream come true. Vineyards and organic vegetable gardens surround Providore. It is situated on the same land as the Margaret River Chocolate Company in the magnificent rammed earth building it shares with sibling firms Coward & Black Vineyards and The Margaret River Coffee Company.
Their award-winning selection of wines and liqueurs, as well as a vast array of home-made jams, preserves, olive oils, sauces, dressings, spice blends, and desserts, are all produced on-site in the vineyards, organic olive grove, orchards, and vegetable gardens.
Myattsfield Vineyard
A family-run winery, Myattsfield is tucked away in the charming Bickley Valley, 30 minutes east of Perth. Wine sampling, bottle sales, and wine by the glass are available at the cellar entrance. Choose from various regional and foreign cheeses to savor while you relax on the porch and take in the valley views.
This Bickley Valley vineyard in the Perth Hills was planted with grapes including Verdelho, Mourvedre, Touriga, Brown Muscat, and Durif in addition to Shiraz, Cabernet Sauvignon, Merlot, and Petit Verdot because of the similar climate to inland regions of Spain and Portugal.
Lion Mill Vineyards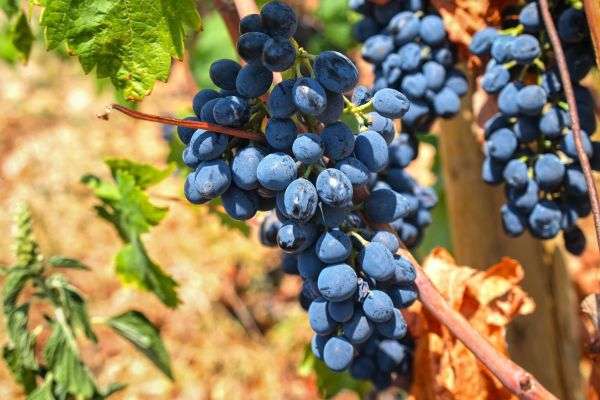 The Lion Mill Vineyards are surrounded by natural bushland and the rolling slopes of the Darling Range, hidden in a gently sloping valley. It is part of a collection of small rural landscape living properties, some dedicated to horticultural and agricultural activities on a modest scale.
The Cellar Door provides guests with a lovely experience: one that is personal, educational and laid back. It overlooks the vineyard and the valley beyond.
A monitoring program using climate information, soil studies, and observed soil moisture levels drip irrigates the vineyard. Within the framework of the Waterwise program, this regime was created in collaboration with Swan Catchment Council officers.
Hainault Vineyard and Cellar Door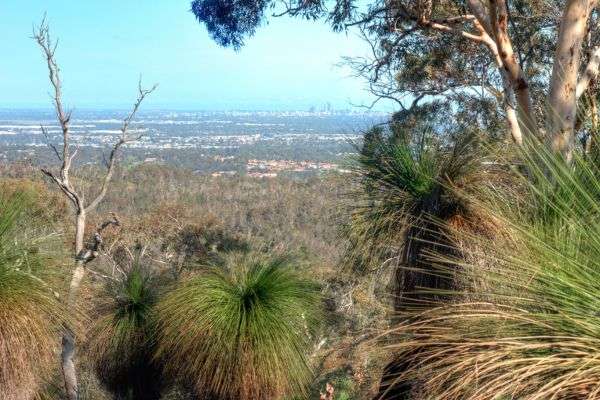 Only 25 kilometers from the Perth Central Business District, Hainault is the highest vineyard in Western Australia and is located in one of the coldest regions of the state. It is tucked away in Jarrah woodland on the Darling Scarp at a height of 400 m.
All of the wines are prepared with a minimum of processing using hand-harvested and estate-grown fruit. The 17-acre land was first chosen as a Gungin orchard for cultivating stone fruit early in the 20th century before being replanted as a vineyard in 1978 by Peter Fimmel, one of the founders of the then-emerging Perth Hills Wine Region.
Harris Organic Wine And Spirits
Founded in 1998, Harris Organic Wine and Spirits is one of the best Swan Valley Wineries. The only place in Perth where organic wine and organic gin are made.
Swan Valley wine tastings for groups are offered here. There are numerous choices, including wine by the glass, tours, and samples exclusively. Since this organic winery is a one-man team, tours and group trips are only seldom offered.
Perth Wine Tours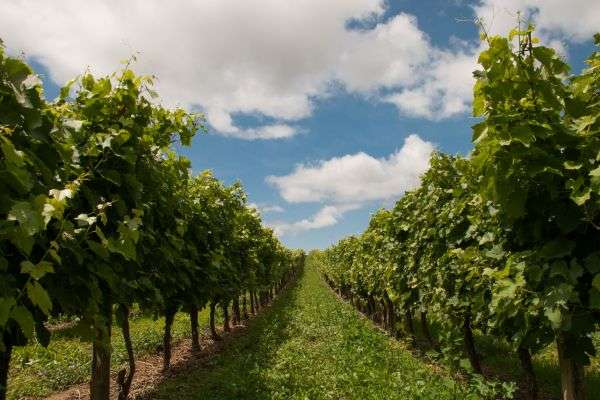 Imagine a day when the sun-kissed landscapes of Western Australia unfold before you, each vineyard a canvas of lush greenery, each glass a portal to an exquisite taste of terroir. Perth's wine tours offer the greatest experience and more – a captivating exploration that intertwines the art of winemaking with the allure of adventure.
Best Hotels Near Perth Wineries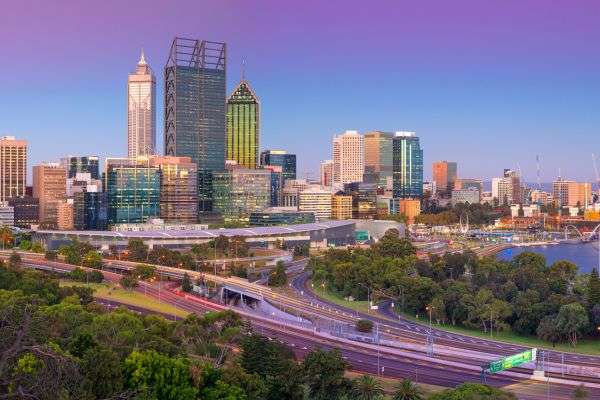 When the sun dips behind the rolling vineyards, and the air carries the sweet scent of grapes, you'll want a retreat that's as luxurious as the wines you've been savoring. The best hotels near Perth wineries offer a place to rest your head and an extension of the exquisite experiences you've had throughout the day.
Here, we unveil a collection of accommodations that ensure your vinicultural journey continues even after the last glass has been emptied.
Rosebridge House Bed & Breakfast
Rosebridge House Bed & Breakfast is tucked away on the edge of Gooseberry Hill National Park, close to the picturesque agricultural community of Kalamunda, and only a 10- to 15-minute drive from Perth International Airport.
Six romantically decorated guest chambers with brass beds, plush bed linens, and private baths are available in this quaint 1920s colonial property for the ideal adult getaway. Each guest suite features reverse-cycle air conditioning and independent access to the outside spaces via French doors and has been thoughtfully designed to represent its individuality.
Discovery Parks – Swan Valley
Formerly known as Perth Vineyards and Big4 Discovery Parks – Swan Valley, Discovery Parks – Swan Valley is at the center of the wine region, 25 minutes away from Perth CBD. 
Take on the amazing Food and Wine Trail, with 150 destinations within 32 kilometers. Taste world-class wines, gourmet cuisines, fresh produce, and delicious free tastings at many locations. Below are the features you can expect from this dog-friendly park:
BBQ
Dump Point
Kiosk/Store
Laundry
Playground
Swimming Pool
The Sebel Swan Valley The Vines
The Sebel Swan Valley is a tranquil and private getaway 35 minutes from Perth, surrounded by restaurants, art galleries, and one of Australia's most well-known wine regions. This Swan Valley accommodation is in a prime location, surrounded by the state's oldest wine district, peppered with local producers for you to explore.
Take advantage of the facilities offered and drink in one of the hotel's three lounges or bars before dining at The Vines Musket's Restaurant for a three-course meal.
Acclaim Swan Valley Tourist Park
Only 18 kilometers separate Swan Valley Tourist Park from Perth City, which is in the center of the Swan Valley. This serene, under-tree-shaded tourist park is adjacent to major retail malls, and trains from Guildford operate every 15 minutes to Perth & Fremantle.
Take a day or two to explore the ancient Guildford, known for its beautiful drives and great wines. With over 150 wineries, breweries, fine dining establishments, lively cafes, and other eateries, the Swan Valley Food and Wine Trail can offer anything you want.
Rose & Crown Hotel
The Rose & Crown, listed with the National Trust, has withstood the test of time and is now a well-liked tourism destination for locals and visitors. Built in 1841 and well situated at the state's Swan Valley region entrance, this historic hotel has long served as a welcoming resting place for travelers and guests. 
The majestic Rose & Crown, a remarkable landmark in Western Australia, is situated on 2.5 acres and enjoys a prominent location amid the assortment of stores and cafés lining Guildford's popular Swan Street.
What Is The Perth Climate Like?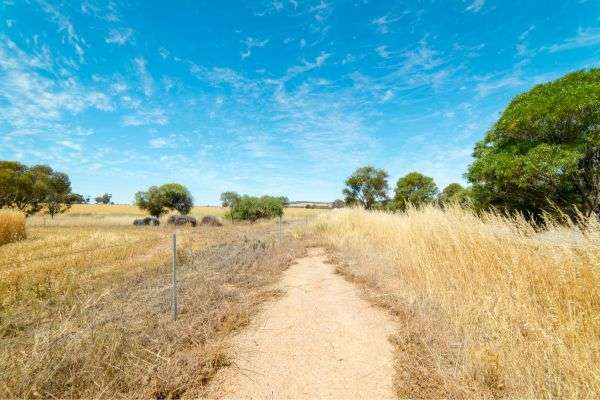 Perth experiences warm, dry summers and gentle winters. Rainfall in the summer is uncommon, while thunderstorms and heavy rain are also possible in the winter. Perth has clear skies for an astounding 70% of the year, making it Australia's sunniest capital. You can enjoy an outdoor lifestyle all year while enjoying the state's abundant natural beauty thanks to our pleasant climate and pure air.
Here's a general outline of Perth's climate during the seasons:
During summer, the "Fremantle Doctor," a sea breeze that blows in the afternoons, offers some respite from the heat.
Perth's normal autumn temperatures include warm, sunny days and chilly evenings. Showers and moderate humidity are a possibility from time to time.
Temperatures in the winter are relatively chilly and damp. Storms that produce heavy rain and thunderstorms do occur occasionally.
Days in the spring are pleasant and sunny. At this time of year, it doesn't rain much. Throughout Perth's nature reserves and national parks, more than 12,000 wildflowers bloom throughout the spring.
The Types Of Grapes In Perth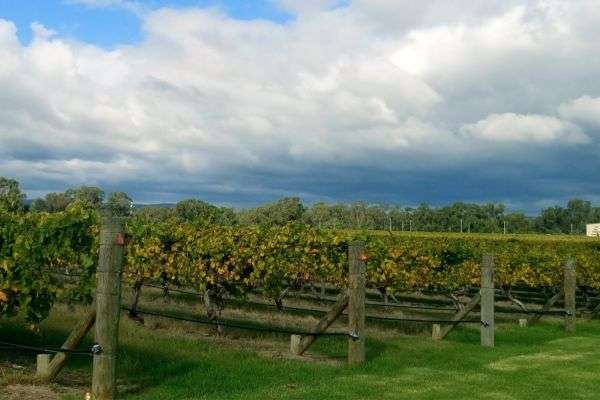 Because of Perth's Mediterranean climate, grape vines are one of the greatest fruit plants to grow. The country's largest state, Perth, is the wine region of Western Australia. Vineyard-covered areas, on the other hand, are only allotted in the state's southwest.
The wines of the Western Australia wine region stand apart from those of the other wine regions in the country. Chardonnay, Cabernet Sauvignon, Merlot, and Shiraz are the most regularly cultivated grape varieties; however, Riesling has also recently gained popularity.
Western Australian wines from Cabernet Sauvignon and Chardonnay and the recognizable wine blend of Sauvignon Blanc and Semillon are famously produced in Margaret River. Margaret River Chardonnay is a potent wine with a high concentration that is also distinguished by crisp, ripe fruit aromas and a decent level of acidity.
Swan Valley provides Western Australian wines that are rich in fruity tastes and have higher alcohol levels. These wines are mainly created from the Verdelho grape variety. Swan Valley also has a tradition of producing fortified wines.
The Great Southern region of Australia is known for its crisp Riesling, intensely flavorful Shiraz, and robust Cabernet Sauvignon.
The Beauty of Perth Wineries
Perth wineries are more than just places to indulge in the art of winemaking; they're portals to a world where time slows down and the beauty of nature converges with human ingenuity. Each vineyard tells a story – a story of hands that have nurtured the land, of generations that have honed their craft and woven their magic into the very grapes that grace your glass.
As the sun sets over the rolling vineyards and the last taste of wine lingers on your palate, make sure your journey through Perth wineries is memorable. What began as a quest for flavors and aromas has transformed into an exploration of culture, history, and the boundless passion that infuses every bottle.
Perth Wineries FAQs
How many wineries are there in Western Australia?
Western Australia has more than 350 wineries. The most enticing wine destinations in Australia are in Western Australia, stretching from the Swan Valley near Perth to Margaret River and the Great Southern. 
Many vineyards are family-run and have cellar doors staffed by the winemaker. These establishments offer a special, intimate experience and galleries, produce farmed nearby, amazing restaurants, and even an old Tigermoth.
What are the 5 wineries founding in Margaret River?
According to the Margaret River Wine Association, the Vasse Felix planting in 1967 marked the start of the local wine industry. Moss Wood (1969), Cape Mentelle (1970), Cullen (1971), Sandalford (1972), Leeuwin Estate, Woodlands and Wrights (1973) swiftly followed.
What climate do Western Australia vineyards have?
Perth experiences warm, dry summers and gentle winters. Rainfall in the summer is uncommon, while thunderstorms and heavy rain are also possible in the winter. Perth has clear skies for an astounding 70% of the year, making it Australia's sunniest capital.
How does the Margaret River contribute to Western Australia's wine region?
The majority of the 'temperate' climates that grapevines prefer are between 30° and 50° from the equator. At 33°55'S, Margaret River is located within this range. The majority of the soils of Margaret River are deep, well-drained red gravelly loams, which greatly help with wine production.