williamsburg winery: A review and tasting notes
Williamsburg Winery
5800 Wessex Hundred
Williamsburg, VA 23185
I recently participated in a Virginia Wine Chat. 
For the unfamiliar, the Virginia Wine Chat was created (and is hosted) by Frank Morgan of the always well-written blog, DrinkWhatYouLike.  
The chat takes place roughly once a month and includes Virginia winemakers, bloggers and consumers.  
Each chat features a particular Virginia winery and/or winemaker. 
Check out all the Virginia Wineries we reviewed.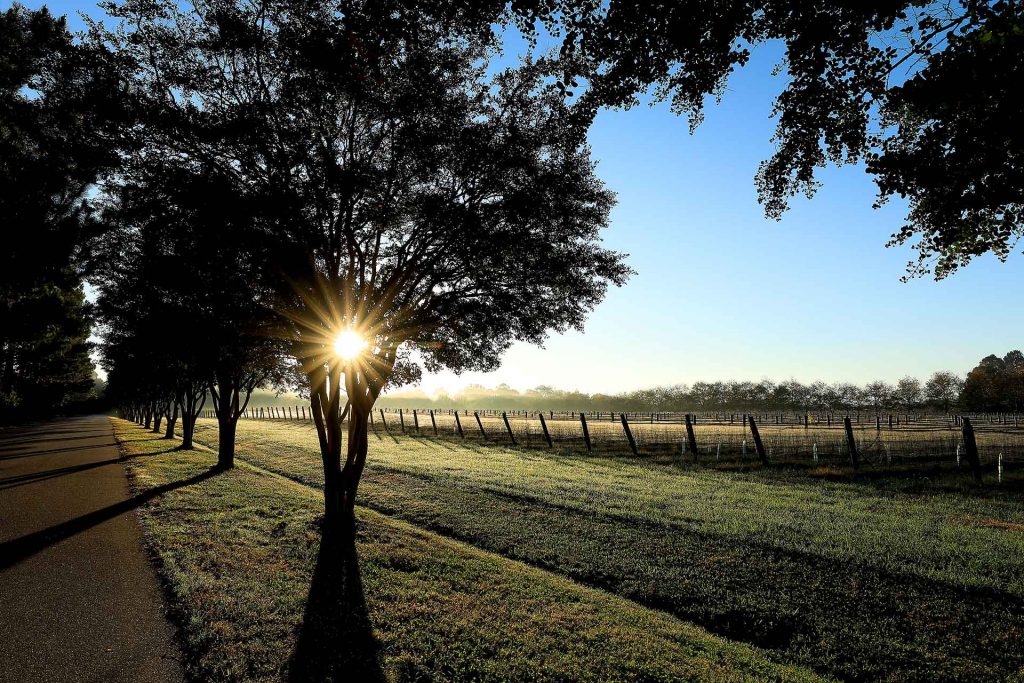 The guest for this month's chat was Matthew Meyer, winemaker at Williamsburg Winery in Williamsburg, Virginia.  If you're a wine lover in the Commonwealth of Virginia, no doubt you know congratulations are in order — Williamsburg Winery's Adagio Red won the Virginia Governor's Cup this year. This is a big deal.
Virginia Wine Chat: Williamsburg Winery
Williamsburg Winery offered a 3-bottle chat-pack at a reduced price for the Virginia Wine Chat.  
You don't have to live in Williamsburg (or even in Virginia) to taste along with the chat!  I hadn't been to Williamsburg Winery in a very long time.  And let me tell you, Williamsburg Winery isn't what it used to be . . . it's far, far better! 
Drink any wine, any time, without ever pulling the cork. Whether you want a sip, a glass, or more, your last glass will taste just as amazing as your first.
Williamsburg Winery Tasting Notes
Williamsburg Winery Midsummer Night's White 2012 /84 points
I'm not a huge sweet wine fan, and this wine is definitely on the sweeter side at 1.6% residual sugar.  
But I'm guessing it's an immensely popular wine for Williamsburg Winery, especially in the warmer months.  
It's a blend of 40% Traminette, 40% Vidal Blanc, and 20% Viognier.  And wow, you can really taste the Traminette.
The wine smells so much like Gewürztraminer, which makes sense because Traminette is a cross between a French-American hybrid grape called Joannes Seyve 23.416 (yeah, the number is a head-scratcher for me, too) and Gewürztraminer.
Myer spoke about a tasting he participated in at UC Davis in California in the mid-90s, where they tasted a Virginia Viognier from Horton Vineyards.  Everyone was surprised — "This is from Virginia?!?  Amazing!"  I couldn't agree more.  
A Horton Viognier was responsible for my very first "Wow! This is serious!" moment about Virginia wine.
Both of the red wines we tasted are blends, which, according to Myer, are the future for Virginia reds.  "A lot of the wines we do out here [on the east coast] are blends, on the red side, and they're more of an Old World style."  
I have a somewhat tenuous relationship with Virginia reds, but the ones that have impressed me have all been blends.  Food for thought. 
Williamsburg Winery Virginia Trianon Cabernet Franc 2010 /89 points
A blend of 78% Cabernet Franc, 12% Merlot, and 10% Petit Verdot.  Some currant-funk on the nose.  
The veggie notes of the Cab Franc are very present.  But my favorite thing about the Trianon is its softness — those veggie edges have been sanded down, and it remains incredibly well-structured.
My favorite of the night — consider my socks knocked off!  Bravo!
Williamsburg Winery Gabriel Archer Reserve 2010 /87 points
Another blend: 32% Merlot, 29% Petit Verdot, 10% Cabernet Franc and 19% Cabernet Sauvignon.  
There's a HUGE nose on this wine.  Gonzo from The Muppets wishes his nose was this big.  
Loaded with tobacco and dark berries.  Gorgeous balance, reminds me of a mocha latte — eat your hear out, Starbucks.  
I accidentally paired Gabriel Archer with a 3-Musketeers bite and WOW!!  The cocoa notes in the wine just sing with the chocolate!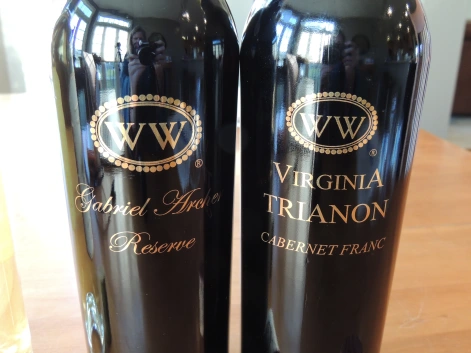 Taste Wine Like A True Armchair Sommelier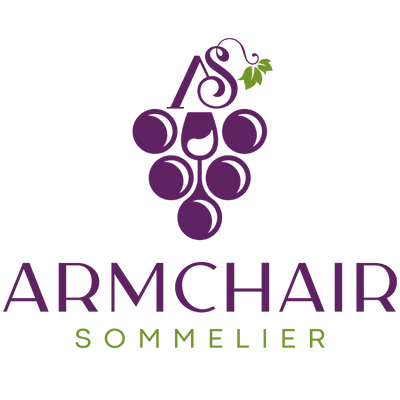 Spice up your next party with our FREE wine tasting guide! Learn what to look, smell, and taste for while appreciating your favorite bottle. We've also included a printable tasting notes template and a tasting wheel.