California Roots Wine- Taste The Rainbow
In the not so distant past, Target launched its California Roots wine brand, a private label line of $6 wines, and the internet is over the moon about it.  
But what do they taste like?  I decided I was willing to make the $30 investment to find out.
Target's new wine line is made by the California Roots Wine Company, owned (or somehow under the umbrella of, the relationship isn't especially clear) by Trinchero Family Estates.  
These are the same folks who own Sutter Home (of white zinfandel fame) and Wine Cube, Target's first  foray into the wine business.
In 2012, Phil Howard, an associate professor at Michigan State, did an extensive study on concentration in the wine industry.  In the United States, six companies (and the brands they own) control over 60% of the wine market.  
It's a statistic that's boggles my mind.  Trinchero currently has about 5% of the US wine market.
If you're curious, you can find 2016 statistics here.  It hasn't changed much.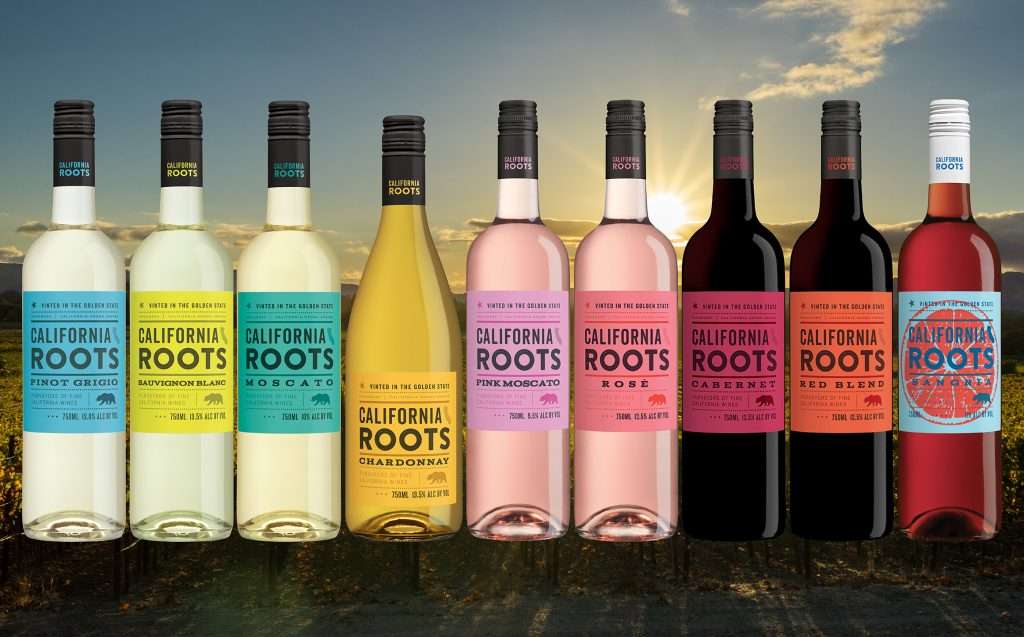 California Roots Wine Label
My favorite thing about the California Roots wine line is the labels.  When you put them together, they make a rainbow.  I'm sure that was deliberate.  And clever.  Kudos to the design team.  
And I love the California bear on the label.  
The tagline for the entire Château Target lineup reads: "Crafted from premium grapes grown under the warm California sun."  Target and I may have to agree to disagree on what a premium grape really is.  To sell at a $6 price point, that means the grapes come from literally anywhere in California (exactly where falls under "we'll never tell").  Think bulk, not premium.
California Roots Wine Tasting
California Roots Pinot Grigio
13.5% ABV.
Target Tasting Note:  Bright citrus and tropical fruit flavors capture the fresh, easygoing feeling of summer any time of the year.
My Tasting Note:  Totally and completely neutral.  I smell literally nothing in this glass.  Vaguely tropical (canned pineapple?) flavors.  Is this supposed to be effervescent?    Absolutely no acid.
Drinkability:  As a wine spritzer, maybe.
California Roots Chardonnay
13.5% ABV.
Target Tasting Note:  Creamy peach flavors and light finish remind you of a warm, sunny day at the farmers market.  
My Tasting Note:  Tastes like oak mulch marinating in Tang (what the astronauts drink!).  Aluminum foil finish.  Kind of a hot mess.
Drinkability:  As a last resort.
10% ABV.
Target Tasting Note:  Our Moscato's delicate aromas, and creamy peach and melon flavors make everyday feel a little more special.
My Tasting Note:  Smells like an air freshener.  Tastes like fortified Fruit Loops.  Just gross.
Drinkability:  Nope.
California Roots Cabernet
13.5% ABV.
Target Tasting Note:  Smooth berry and cherry flavors with hints of spice offer the perfect antidote to the workweek.
My Tasting Note:  Loaded with obvious, overripe, jammy fruit flavors and tons of vanilla.  I suspect this took a soak in charred oak chips, because it tastes like a campfire on the finish.
Drinkability:  If someone handed me a glass as a wedding, I probably wouldn't pour it into the nearest plant.  I'd just walk around holding it, like a prop.  Until I found a beer.
California Roots Red Blend
13.5% ABV.
Target Tasting Note:   Juicy cherry flavors, hints of oak and graceful finish elevate even the simplest pleasures.
My Tasting Note:  Super jammy.  And oaky — so much vanilla and coconut.  And there's that campfire thing again.  A little smoother than the straight-up Cab.  The fruit is over-ripe, the tannins aren't integrated, and I'm just, well, bored.
Drinkability:  Calling it good would be a stretch, but it's the most drinkable of the bunch for me.  So, I'll go with boring, but drinkable.
California Roots Wine- Final Notes
If I had to write one tasting note for the entire lineup, it would read:  Overripe, simplistic, and profoundly lacking in acid and structure.
Château Target was not my jam (no pun intended).  That's not really much of a shock.  I don't like Franzia, Barefoot, or Sutter Home, either (and they are three of the top selling wines in the United States).  
At the end of the day, the Target wines are $6 industrial, bulk wines.  For what they are, they are drinkable (except for that Moscato).  But, you get what you pay for. TBH, I prefer Trader Joe's two buck chuck. I cut my teeth on that stuff so maybe it's more of a nostalgia factor there.
I won't be contributing any more money to future sales figures personally, but I suspect Target will literally make a billion from the sales of these wines.  
Trinchero's share of the US wine market is about to get bigger.
And, as far as bad wines go, I'd put this right up there with Martha's Chard. She's laughing all the way to the bank.
California Roots Wine FAQ
Taste Wine Like A True Armchair Sommelier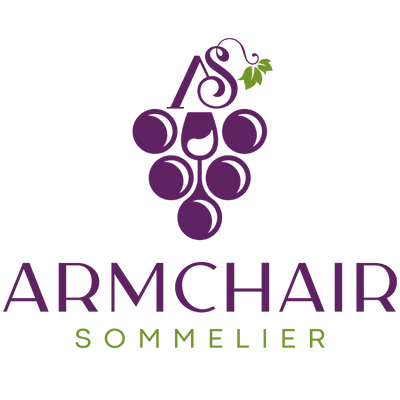 Spice up your next party with our FREE wine tasting guide! Learn what to look, smell, and taste for while appreciating your favorite bottle. We've also included a printable tasting notes template and a tasting wheel.