Martha's Chard: A Wine Review (add 5 crimes for being awful)
Time to read: 4-5 minutes
Numbers of laughs: endless
A few weeks ago, I had the distinct misfortune of trying 19 Crimes' Cali Red, a wine so reprehensible in its execution that before I took the instinctive step of pouring it down the drain, I first had to write an entire diatribe about it on Reddit. 
One wine-site editor and a handful of emails later, here I am now on this site, set to review another of the 19 Crimes' lineup. Life can be, by turns, both hilarious and cruel, and occasionally at the same time.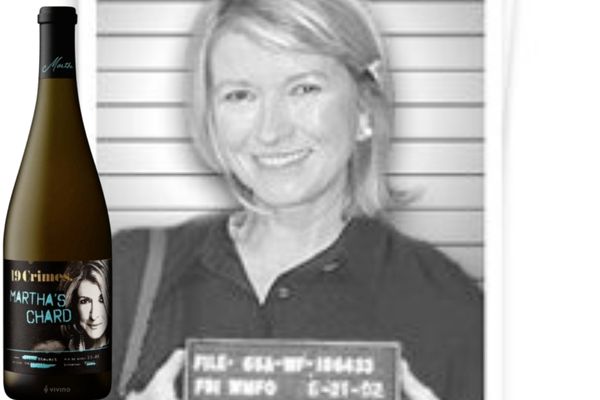 The wine under the scrutiny of this particular review is 19 Crimes' Martha's Chard, the first California Chardonnay from the Australia-based brand. Released earlier this year, it features some (admittedly) sharp-looking packaging, what with the prison-yard-stencil font, the pseudo-redacted label, the shockingly youthful mugshot of Martha Stewart herself. 
Like the other expressions in the 19 Crimes lineup, this one also features their gimmicky "Living Wine Labels," an Augmented Reality experience that necessitates you having to download a separate app, scan the label, wait for another download to complete, all just so you can hear Martha Stewart say, among other things, "Work hard, play hard, drink Chard." A rocky start, but on we go!
Martha's Chard: A Tasting-Follow the 5 S's
See- Straight away, there's some promise: the color looks like any other white wine. With some of these lower-priced bottles (particularly coming out of California, it seems), you never know what they're adding to adjust for color. But this seems legit.
Swirl and Sniff- The promise continues on the nose, though with perhaps less conviction. There is a Chardonnay-esque quality about it—some identifiably fruit notes of canned peaches and overripe mangoes—but again like the Cali Red, there's plenty of other stuff going on here, as well. 
Laying almost as though spread-eagle across the fruit is this overwhelming vanilla-extract aroma, which could either be the result of too much new oak used in the maturation process or wood chips being added or some combination of the two. 
Coupled together with the vanilla, there are also some tinges of wet cardboard and diesel fuel. Not the best nose, but it's inoffensive and a marked improvement over the Cali Red. 
Sip- On the palate, there's this slight effervescence as the wine hits the tip of your tongue, not unlike Pop Rocks mixed with soda—could be some secondary fermentation going on with all the added sugar. 
Indeed, sugar is far and away the dominant flavor here: this is cloyingly sweet. The wine presents itself with just a glimmer of bright acidity, but in terms of structure, this is as flabby as they come. 
Savor (or not)- It rolls onto the tongue and refuses to get up; it flops its boneless self around the contours of your mouth and orders you to yield. Like an enormously overweight cooking show host who tries to put on a happy face for the audience, this is a wine that has abandoned all ambition of ever making something of itself, and is content to carry on through life with its simple fruit cocktail recipe and its saccharine smile. 
Moving along, at some point you have to make the decision to spit or swallow, but either way you're getting the finish: a metric ton of confectionary sugar that reads closer to something artificial like aspartame, tinged with just a soupçon of fruit and a slight metallic note on the sides of your tongue.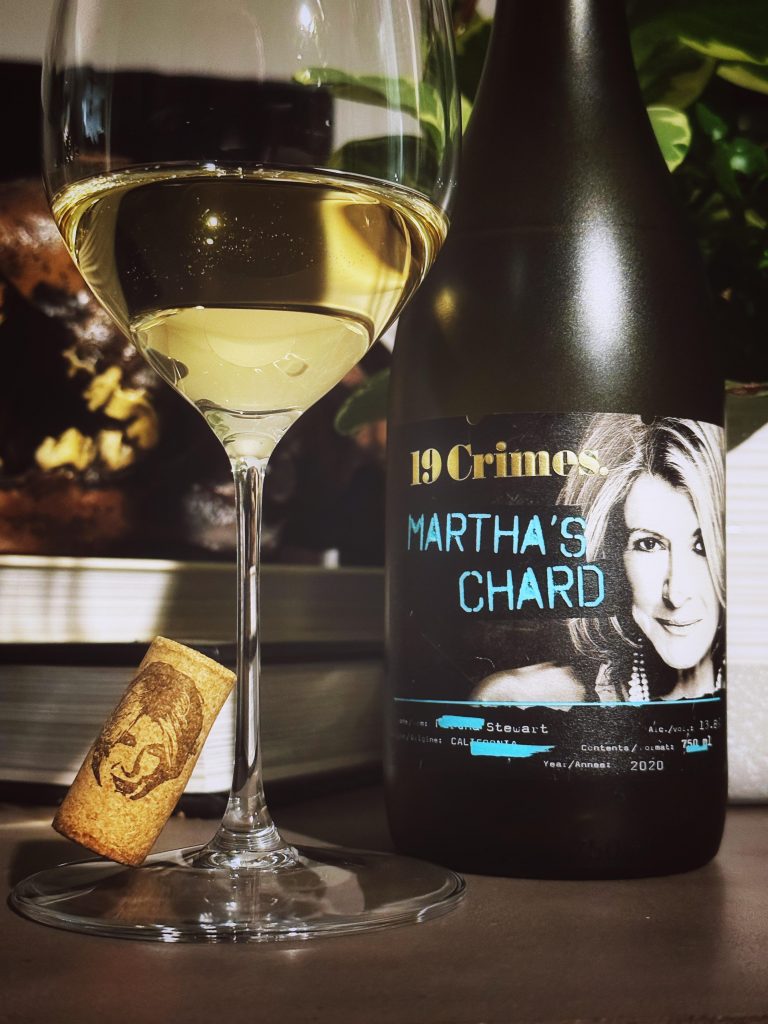 Martha's Chard: The Verdict
Is this good? No. At the $15 USD they're charging for this (and perhaps even less in certain states), you can get far better Chardonnay.
But is it the worst wine I've ever had? Again, no. That top honor is still firmly held (with both hands, I might add) by 19 Crimes' other inestimable offering, Cali Red. I wasn't able to finish even a single glass of that, but for the purposes of this review I managed to get through half of this bottle. 
I wouldn't put this on the podium of All Time Worsts, but it's somewhere nearby, lingering in the audience or the press pool.
19 Crimes' whole shtick is that each expression in their lineup is intended to salute the "rulebreakers" who labored under some wholly undefined "adversity" and went on to cement their place in history as "folk heroes". It's all so much corporate mumbo-jumbo marketing speak, but what does it really mean? 
Exactly which "rules" did they break (besides good winemaking technique and, in this particular case, insider trading)? What "adversity" did poor Martha have to work so hard to overcome (besides trying to keep her shit together and chop up some cabbage while being grilled about the allegations)? 
Where's the heroism to be found in a multi-gajillionaire doing five months in prison all because she wanted to avoid losing $45K on the stock market? These are the real questions that I want answers to, but 19 Crimes doesn't deal in answers—only thoroughly passable wines.
If after reading this, you want to experience this disaster for yourself, you can buy it here.
Martha Stewart's Chardonnay- FAQ
Taste Wine Like A True Armchair Sommelier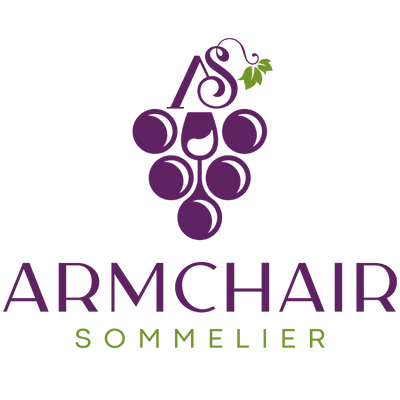 Spice up your next party with our FREE wine tasting guide! Learn what to look, smell, and taste for while appreciating your favorite bottle. We've also included a printable tasting notes template and a tasting wheel.