Tokaj Furmint: The Ultimate Style Guide Complete With Tasting Notes
What is Tokaj Furmint Esszencia? Check here for the ultimate style guide, tasting notes, regional history and find out how to get your hands on a bottle.
If you've never heard of Open That Bottle Night, it's the brain child of Wall Street Journal wine columnists Dorothy Gaiter and John Brecher.  
The idea is a simple one — instead of waiting for that perfect reason to open that special bottle of wine, Open That Bottle Night is the reason.  
Quit thinking about it and just open it. Last Saturday was the annual Open that Bottle Night (OTBN).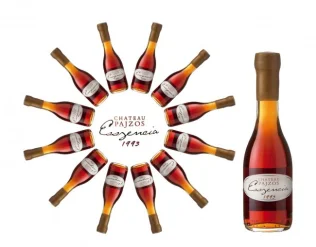 I was able to get my hands on a bottle of 1993 Château Pajzos Tokaji Furmint Esszencia. Don't ask.
Château Pajzos Tokaji Furmint Esszencia is-was-on my bucket list. And I've been staring at it for months now, salivating, just waiting for the right occasion to open it.
Once called the Nectar of the Tsars, Esszencia is one of the rarest and most expensive wines on the planet.
How expensive?  A 375ml bottle (that's half a standard size bottle) hovers around $375.  Quick math even I can do = that's $1 a ml.  
In a stroke of genius marketing plan, Chateau Pajzos sells their Tokaji Furmint Esszencia wine in cute 100ml bottles.  
It's not any less expensive in the cute little bottle, but it feels more affordable than shelling out a car payment for the bigger bottle.
Enough waiting.  It's time.
Esszencia comes from Tokaj — the most famous wine growing region in Hungary.  
Tokaj is located in the northeastern part of Hungary, near Slovakia.  
You see those mountains just northwest of Tokaj?  They protect the region, giving it a mild climate perfect for grape growing.
Furmint is the most important grape in Tokaji wines.  It's extremely high in sugar, and naturally high in acidity, which gives the wines great balance and aging potential.  
It's also really fun to say Furmint.  Furmint grapes are unique in that their skins become thinner as they ripen.  This allows more sun to penetrate the grape skin, and the liquid inside begins to evaporate, concentrating the natural sugars.  
And then Furmint does something really impressive — it grows a second skin (I wonder if Professor Xavier knows about Furmint's mutant talent), which seals it off from impending rot.  
This means the grapes can stay on the vine long enough for Botrytis cinerea to work its magic.
Tokaj Furmint: Production
The grapes used for Tokaj are affected with the Botrytis cinerea fungus, more commonly known as Noble Rot.  
The fungus dehydrates the furmint grapes on the vines and concentrates their natural sugars.  
Once dehydrated, the grapes are called berries, or aszú, in Hungarian.  The aszú are hand-picked and then crushed into a paste known as aszú dough.
A base wine is added to the aszú dough and then moved to casks for fermentation.
The key difference between a regular Tokaj wine and an Esszencia wine is this:  Tokaj wines are made from pressed aszú juice, but Esszencia wine is made from free-run aszú juice.  
That's why there is so precious little Esszencia and why it costs a king's ransom.  
The free run juices take an extremely long time to ferment (we're talking years) and the alcohol content is astonishingly low.  
In fact, some say Esszencia cannot technically be classified as wine because there isn't enough alcohol in it.  It hovers somewhere around 5% ABV.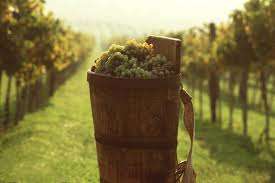 The sweetness of a Tokaj wine is measured in puttonyos, literally, a harvesting basket. I'd love to see a Furmint harvest, with rows of these puttonyos moving through the vineyard. I'll ad this to my list.
There's a specific grams of sugar per liter scale for puttonyos levels, but basically, what you need to know is this:  the more puttonyos, the sweeter the wine.  A 3 Puttonyos wine will be sweet but a 6 Puttonyos wine will be sinfully sweet.
Tokaj Furmint Esszencia Tasting Notes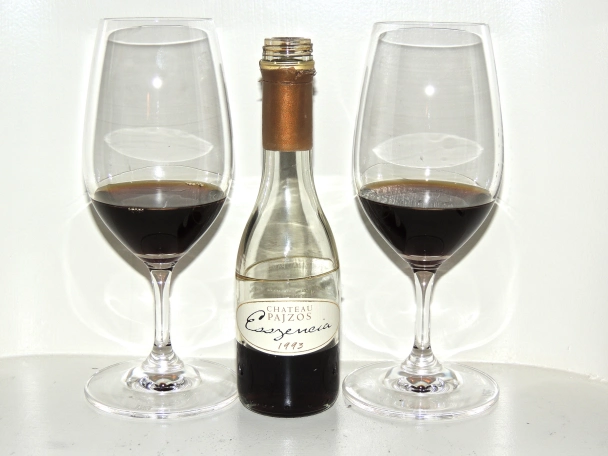 Tokaj Furmint Château Pajzos Esszencia 1993 /96 points
I was kind of hoping there would be a mini-cork under the wax seal, but it was a screw top.
Oh, well.  I removed the top and took a whiff.  My first thought was balsamic vinegar.  Not the crappy balsamic you can buy at a grocery store but the real balsamic.  The sweet, tangy, unctuous, rich balsamic.  I've never seen a wine quite this hue before — it looks like Pennzoil.
In the glass, it smells like raisins and caramel apples.
It's incredibly sweet, but balanced by wicked, focused acidity.
The texture is unlike any wine I have ever tasted — viscous and velvety.  And then, a rapid-fire explosion of flavors — caramel, stewed apples, nuts, and toasted tobacco on the finish.
I deliberately paired this wine with absolutely nothing.  
Esszencia demands center stage — nothing can come before or after it.  The finish on this wine is insane!
Half-an hour later, and I can still taste it.  And the 100ml bottle is a perfect size for two adults.  
A little Esszencia goes a looong way!  Esszencia is like mainlining sugar — any more than a few sips, and you run the risk of inducing diabetes.
Galileo once said, "Wine is sunlight, held together by water."  He's right, you know.  And if wine is sunlight, Esszencia is a sunset.  One you don't want to miss.
Tokaj Furmint: Where To Buy It
Unfortunately, it's nearly impossible to buy Tokaj Furmint Château Pajzos Esszencia online. And, even finding Tokaj Furmint is a challenge. 
We've listed Tokaj Furmints below for you to try. 
If you're looking for Esszencia, our recommendation is to go to your local wine shop and ask the owner where you can get your hands on a bottle. 
Royal Tokaji 5 Puttonyos (Red Label) (500ML) 2017
Winemaker Notes
Intense nose with lots of fruitiness and spice.
Great structure and vibrant freshness with flavors of white peach and ripe plums, a perfect balance of richness, crisp acidity and a long finish.
Summer was hot, so we began the Aszú berry harvest in early September and continued to pick steadily in the ideal autumn weather. In particular, October provided three textbook weeks for fine quality Aszú, with day after day of early morning mists, afternoon sunshine and drying winds.
The Aszú wines show great structure, plenty of botrytis, depth and freshness with excellent complexity, all attributes of long ageing potential.
Critical Acclaim
JS95James Suckling
Fantastic nose of ginseng, dried apricots, yellow plums, brown sugar, honey, lemons and tangerine peel. Honeyed and smooth with layers of dried fruit and subtle earthy elements. Excellent balance and freshness. Tangy. 65% furmint, 30% harslevelu, plus small amounts of other varieties. So delicious now. Drink or hold.
WS93Wine Spectator
A waft of beeswax on the nose transitions on the palate to a pure and lovely beam of poached apricot fruit, accented by dried raspberry, candied ginger, hazelnut biscotti and honeysuckle notes. Fine and creamy on the palate, with a long, lightly mouthwatering finish. Drink now through 2030. 1,233 cases imported.
W&S92Wine & Spirits
Royal Tokaji uses muscat blanc à petits grains in addition to hárslevelü to add delicacy to furmint's power in this blend. The wine feels lighter than the rest of their 2017s, but no less complex. It has a clear sense of earth in its warm, spicy flavors, and a bright, lemony acidity that keeps its tropical fruit flavors brisk and firm. It ends clean, with a white- pepper spice that points this toward spicy, savory fare, like Thai sausage wrapped in lettuce leaves.
3.6 /1396 ratings
The taste profile of Royal Tokaji Furmint apple, pear, apricot, honey and citrus.
4.7 / 381 ratings
The taste profile of Royal Tokaji Essencia is noted as honey, ginger, smoke, peach, apricot, apple, raisin.
Taste Wine Like A True Armchair Sommelier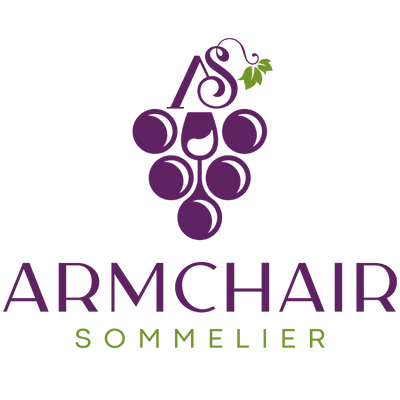 Spice up your next party with our FREE wine tasting guide! Learn what to look, smell, and taste for while appreciating your favorite bottle. We've also included a printable tasting notes template and a tasting wheel.