I've visited a ton of Virginia wineries over the years.  I'm gradually revisiting favorites, not so favorites, and new wineries so I can share the experience.   According to Virginiawine.org, there are over 300 wineries in Virginia.  Visiting all of them is starting to sound like Mission Impossible.  But I'll do my best. 
If it's a Tuesday morning, I must be at a winery . . .
My most recent Tuesday morning field trip was to The Winery at Bull Run in Centreville, Virginia — the closest winery to Washington, DC.
One of my girlfriends had a friend visiting, and they wanted to visit a winery. They asked me to recommend one, and invited me to tag along.  Oh, bother!  I selected the winery based on how close it was to a doctor's appointment I had later that afternoon.  (I'm that scientific in my selection process).  I've driven past The Winery at Bull Run a zillion times, but I've never stopped. Shame on me.  It's a stunning setting.
One of the things I like most about The Winery at Bull Run is that it's literally on top of history.  It's right next to the Manassas National Battlefield Park.  If you dust off your Civil War history, then you'll remember the Battle of Bull Run as the Picnic Battle.  People actually brought picnics and parasols . . . and watched the battle unfold as spectator sport.  Can you imagine if they'd had the option to picnic with wine?
Check out all these amazing Civil War artifacts that were found during construction of the winery:
If stones could speak:  the original farmhouse, Hillwood Mansion, was there for the Battle of Bull Run, and the skeleton of the house still stands.  It's fabulous.
Venturing inside the winery . . . the tasting bar is spacious and inviting.  And it's Tuesday morning, so it's also deserted.  Yay!

And would you get a load of this natural copper countertop?  I'm in love . . .
I was so busy being in love with the natural copper countertops, I almost didn't hear the tasting hostess say, "the tasting fee will be $12".  Wait.  What?
Sidebar:  I started writing a post called The Trouble with Tasting Fees for last month's Monthly Wine Writing Challenge. But I got bored with my own writing, so I went off on a tangent.  But after this, I may have to resurrect that post.  Stay tuned.
Speaking of tangents . . . That $12 tasting fee kept eating away at me, so I came home and did a little research.  Using Virginiawine.org,winery websites, and emails to wineries, I created a spreadsheet of tasting fees (regular fees, not reserve or group fees) at all 228 Virginia wineries.  So far, I have data for 214 of the 228 wineries, and here's the take-away:
The average tasting fee for wineries in Virginia is $15.
There are only 2 wineries that charge a $15 regular tasting fee:  The Winery at Bull Run and Early Mountain Vineyards in Madison.
Honestly, I fight with myself about the tasting fees issue.  I can't seem to take a firm stand one way or the other.  I understand the need for tasting fees, really I do.  Modest tasting fees.  
OH!  But I get to keep the winery tasting glass.  Great.  I need another winery tasting glass like Queen Elizabeth needs another hat.
On the plus side, these are among the best (and most useful) winery tasting notes I've ever seen:
This is a new winery — the doors opened in October of 2012.  They source grapes from all over Virginia (the grapes on the property are infants).  The tasting room hostess was very excited to tell us that they had just started making wine at the winery.  Previously, they were making their wine at Pearmund Cellars and Vint Hill Craft Winery, which makes perfect sense because Chris Pearmund is one of the winemakers here.
Here's what we tasted:
Petit Manseng 2012:  Aged in stainless steel.  Bone dry.  Sucking on a cotton ball dry.  Stone fruit and spice notes.  I enjoyed it — but it's crying out for some lemony seafood to provide balance. 
Lilly's Viognier 2012:  If you've read my blog before, you know what's coming next:  Virginia is for Viognier!  You can't go wrong with Virginia Viognier.  This one is aged in 1/3 Acadia and 2/3 neutral oak.  Coconut and butter notes.  Less tropical than a typical Virginia Viognier, but nicely done.  
Chardonnay 2012:  Aged in French and neutral oak barrels.  Veggie notes.  Lots of butter and toast on the finish.  I went through a "no oak" phase a while ago, but I'm gradually swinging back toward oak.  Aging wine in oak is like dressing in layers.  It adds interest and complexity.  Very enjoyable wine.  
Delaney 2012:  A white blend of Vidal Blanc, Petit Manseng, Viognier and Rkatsiteli (which, btw, is insanely fun to say).  Aged in stainless steel.  This is TWBR's best selling wine.  The Viognier lends a little tropical note to the wine.  It's slightly off-dry, easy to drink.  Not terribly complex. 
Rosé 2012:  Made from 100% Cabernet Sauvignon using the Saginee method.  Aged in stainless steel.  The residual sugar content is 0.5%.  And while it's a perfectly pleasant Rosé, I would like it more if it had 0.5% less residual sugar.  
Merlot 2012:  Aged in French and American oak.  Loads of black pepper obscures cherry notes.  This is one of those wines you'd like to yell at, "CHILL OUT!".  Right now, it's just young and thin.  Would like to see what this does after some years in the bottle. 
Norton 2012:  Whenever I see a bottle of Norton, I hear Jerry Seinfeld's voice in my head: Hello, Newman Norton!  It's just such an aggressive, smoky wine for me.  And I've never found one I like.  Smells like Vicks 44D.  But my girlfriend ADORED it!  
Raspberry 2012:  This was my other girlfriend's favorite wine of the bunch.  For me, it tasted more like an IHOP pancake syrup than wine, but my palate is tuned to a different channel.  
Fort 2010:  I do love a good fortified wine . . . and this one is yummy.  Not yummy enough to dethrone my beloved Seven from King Family Vineyards, but yummy.  
My wine mantra is, Wine is good if you like it.  And wouldn't you know it, we each chose a different wine as our favorite.  So we got three different glasses of vino and headed outside to face Tuesday morning winery problems . . . where to sit.
This is interesting . . . I haven't seen this at a winery before.  I kinda like it.  Not that I don't like kids.  I do.  I have two of my own.  But sometimes, they get in the way of a peaceful afternoon.  Like when they throw a frisbee and it accidentally hits your $9 glass of wine.  Or when mom and dad get so absorbed in their wine they don't notice  Junior is scaling the downspouts on the tasting room.  True story.
I very much enjoyed my afternoon at The Winery at Bull Run.  And I will definitely return. The setting and its history are spectacular.  And the wines are decent, too.  I still can't decide how I feel about a $12 tasting fee.  It stings . . . but maybe it's worth it to spend some time picnicking in the shadow of history.
Salud!
Taste Wine Like A True Armchair Sommelier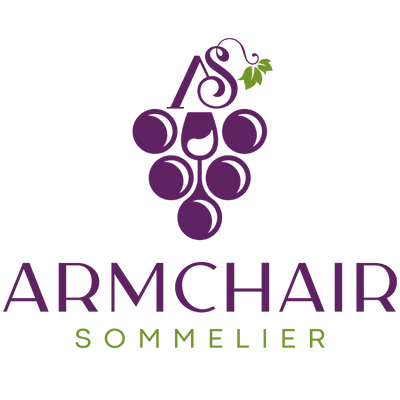 Spice up your next party with our FREE wine tasting guide! Learn what to look, smell, and taste for while appreciating your favorite bottle. We've also included a printable tasting notes template and a tasting wheel.