My most recent Virginia winery field trip brought me to Casanel Vineyards in Leesburg, Virginia (it's actually just to the west/northwest of Leesburg proper).  My folks were in town for a visit, and I'd been meaning to get up to Casanel (a wine buddy of mine works there).  So, off we went on a Friday morning, which, as you know, is the only time I visit Virginia wineries anymore — because crowds make me twitch.
Established in 2008, Casanel Vineyards is family-owned and operated by Casey and Nelson deSouza, and their children, Anna and Katie.  The name Casanel is a portmanteau — a linguistic blend of words or names.  Yes, exactly like Brangelina.
The know-before-you-go scoop (if you're at all in doubt about the rules at any winery, always call before you go):
If your group is more than 8, call and make a reservation.
No busses or limos without a reservation.  (As a wine lover and consumer, I'm beyond OK with this.  If I'm at a winery and one of those hideous Hummer limos rolls in, and a bunch of drunk hausfraus fall out of it, that's my cue to exit, stage-left.)
No outside food in the tasting rooms (I'm making a slow peace with this).
Kids OK, dogs OK (but dogs are only allowed outside).
Heads up!  The road to Casanel is gravel, and not in awesome condition.  So maybe leave your convertible mid-life-crisis-mobile at home.  I wouldn't even attempt that drive in the winter without a 4WD vehicle.
In a previous life, I was a history teacher, so I always try to make historical connections when I visit a winery (I can't help it, and yes, I know it's a little OCD).  Sometimes, making those connections is easier than others.  This time, I found some doozies.  So, this post is divided into two sections — the first part deals with the wines/winery and the second part deals with the history.  Okie dokie?
Here are some photos I took of the Casanel property after our tasting:
The regular tasting at Casanel features six wines plus a house-made sangria.  The tasting fee is $8.  Here are most of the wines we tasted (plus a couple of bonus wines, but more on that later):
Chardonnay 2012  ⭐⭐⭐/86
100% Chardonnay, estate grown.  This was the first wine of the tasting, and I tend to like the first wine of a tasting (I call it first wine syndrome).  Aged in French oak for 10 months sur lees, with partial malolactic fermentation.  Well integrated, restrained use of oak.  An unexpectedly long finish, reminded me of baked pears en croûte.  $18.
Norton Rose (not Rosé) 2012  ⭐⭐/82
100% Norton.  Our host wanted to be sure we understood this wasn't a Rosé, but a Norton. Ah, Norton.  I'm just not that into you.  I once had a tasting room hostess describe Norton as "bossy".  It is.  Sooooo bossy.  First introduced sometime around 1830, by Dr. Daniel Norton of Richmond, Virginia, Norton is often considered Virginia's native grape.  And, Norton is a very polarizing grape.  You're either on Team Norton or you're not.  And I'm not.  I keep trying, but so far . . . not.  This one is wildly acidic, reminds me of a lightly-fortified cranberry juice, with a clove chaser.  $22.
Cabernet Sauvignon 2011  ⭐⭐/84
80% Cabernet Sauvignon, 20% Carmenere.  A typical Virginia Cabernet for me.  Aged in French oak for 15 months.  Nothing really wrong with it, but a little stand-offish.  It's lacking in the softness, heft, and complexity to bump it up to the next level.  $22.
Merlot "Mas Que Nada" 2009  ⭐⭐⭐/85
A right-bank Bordeaux style blend of 75% Merlot and 25% Cabernet Sauvignon.  Sour cherry and cedar.  A little softer than the Cab (with Merlot dominant in the blend), but ultimately similar in a waning complexity.  $26.
Petit Verdot Reserve 2010  ⭐⭐⭐/87
100% estate-grown Petit Verdot.  Aged for 25 months in French oak.  Wickedly intense (and intriguing) Port nose, floral (think violets), rich and surprisingly complex.  Molasses flavor sneaks in, too.  Very nicely done.  My favorite of the regular tasting.  $30.
Dulce Dessert Wine Reserve 2013  ⭐⭐/83
A blend of Pinot Gris, Viognier and Chardonnay.  Waaaaay too sweet for me at 6% residual sugar, but I'm not much of a sweet wine person.  But I imagine they sell a lot of this one.  $28.
Sidebar:  I just noticed Casanel doesn't make the obligatory Virginia Patio Wine (usually something fairly insipid and really sweet that ends up being a winery's best-seller).  Huh. Interesting.
Harvest Spice Apple Sangria
A white Sangria, made with a Chardonnay base.  Unique in that it can be served cold or warm. We tasted it cold, and it was quite good.  Fans of pumpkin spice everything will love this!
Now.  Here's where an astute tasting room host can make or break a winery experience.  An oblivious host either doesn't pick up on, or ignores that you actually have some wine knowledge, and stops the tasting right here.  An astute host, however, not only picks up that you have some wine knowledge, but engages you in further conversation, and offers to continue the tasting with some reserve wines and/or wines not usually available for tasting. It's good, smart business.  Major kudos to our host, Gary, for being firmly in the astute camp.
Honestly, I think there ought to be some sort of secret winery password that gets you access to reserve/special tastings.  Because had we stopped the tasting here, I would have bought one, maybe two bottles.  Instead I bought three, and intend to come back for more — and the wines I'm coming back for aren't in the regular tasting.  (Btw, my parents were in the same boat.  They might have bought two bottles, but instead walked out with eight.)
Gary continued our tasting with these wines:
Ellianna 2014  ⭐⭐⭐/85
100% Pinot Gris aged in stainless steel.  A great showcase of the purity of the grape variety.  Very interesting.  I hope Casanel keeps making this one.
Patricia Marie 2014  ⭐⭐⭐/86
100% Pinot Gris aged in American oak.  This is quite lovely, and a great illustration of the positive effects oak can have on a grape variety.  The oak adds a texture and dimension absent in the stainless version.  I'm coming back for a bottle of this.
Petit Verdot 2011  ⭐⭐⭐/85
100% estate-grown Petit Verdot, aged in French oak for 15 months.  A little lack-luster compared to the 2010, but another fine Petit Verdot.  $24.
Cabernet Sauvignon 2013  ⭐⭐⭐/87
Wildly different from the 2011.  A wallflower no more, this is waaaay more approachable, dense, and complex.  A pleasure to taste!
Petit Verdot 2013  ⭐⭐⭐/89
I was blown away by this Petit Verdot!  The 2010 is still quite good, but the 2013 blows the 2011 out of the water and across the room!  Love the pencil shavings and tar notes lurking around in my glass.  Well done!  I'm kicking myself for not buying another bottle of this one.
The biggest takeaway for me from this visit was the difference between the 2011 and 2013 Cabernet Sauvignon and the difference between the 2010, 2011 and 2013 Petit Verdot.  The difference was enormous.  Was the difference nature, nurture (the winemaker) . . . or both?  My guess is both.  2011 was a notoriously challenging year in Virginia — epic rains at harvest wrecked havoc with the wines.  But 2013 is considered a pretty good year for Virginia, for reds especially.  2013 was also the first vintage that Casanel's new consulting winemaker, Katell Griaud (Griaud is from southwestern France and studied in Bordeaux), had a hand in crafting. Griaud is clearly taking the Casanel wines in a different (and really interesting) direction.
~~~~~~~~~~
And now . . . because I love to make connections between wine and history, I'm gonna go off on an historical tangent (you knew it was coming).
I was really intrigued by the two historical buildings on the Casanel property — one a log home (with an obviously later addition) and the other a stone barn.  Erik (Casanel's tasting room manager) offered to take us through the old stone barn on our way out.
Oh, hey there, Colonel Mosby.  I'll circle back to you in a minute.  (This painting of Confederate Colonel John Mosby sits in the corner of the Casanel tasting room.)
The stone barn has been completely restored, and served as the winery's first tasting room until their new facility opened.  This is a photo of the stonework (and whimsical wall art) inside the barn.  I'm kind of smitten with the different colors and textures.  Also, I'm told the old stone barn has a ghost.  If you run into him, his name is Stuart.
I reached out to Katie DeSouza (the owner's daughter) for some more information on these two structures.  Katie told me the log house dates to the 1750s (with a 1960s addition) and the stone barn dates to the 1840s.  The Casanel property was owned by Quakers throughout the 18th and 19th centuries.  Remember that.  It's important.
The town of Leesburg was established in 1753.  The log house on the Casanel property was built around the 1750s, so likely, the house was there when the town was founded.  On the eve of the American Revolution, Loudoun county (where Leesburg and Casanel are located) had just over 1,000 residents, a great many of them Quakers (which fits in with what I learned from Katie).  Now.  Here's where it's super interesting to note that the Quakers are pacifists, and they were against slavery.  In 1861, Loudoun County voted for succession, but with dissenting minority from Quaker communities.
Remember that painting of Colonel John S. Mosby that sits in the winery tasting room??  (Told you I'd circle back.)  Nick-named The Gray Ghost, Colonel Mosby and his group of partisan rangers (they sort of had their own rules and lived outside the boundaries of the normal Confederate cavalry) successfully attacked, eluded, and generally frustrated the heck out of the Union Army.  Colonel Mosby and his Rangers were very active in this area during the Civil War.
Sidebar:  I've written about Colonel Mosby several times before (I live, quite literally, in Mosby's backyard).  Colonel Mosby was a teetotaler, but he credits whiskey for saving his life.  It's a pretty good story – take a peek.
Anyway.  In the early winter of 1864, Union soldiers launched a relentless attack (history now calls it The Burning Raid) on Loudoun and Fauquier Counties in Virginia.  Its aim was to root out and destroy pockets of Confederate resistance, specifically Mosby's Rangers.  The strategy was to burn every building and destroy every crop in sight.  Livestock and people were confiscated, too.  Take a look at this map from the History of Loudoun, Virignia — the Burning Raid went right through the area around Casanel.
Here's where you remember the Quakers were against slavery.  They were abolitionists and generally pro-Union.  Did the Burning Raid go directly through the Casanel property?  I can't say for sure.  But if the Burning Raid did go through Casanel, the stone barn would have survived mostly intact, but that log house would have perished.  There is some historical evidence to suggest some Union soldiers knew Quakers were abolitionists, and did what they could to spare the Quaker farms and structures along the way.  Were the Quakers at Casanel spared? We'll probably never know for sure.  But it's fun to think about the what-ifs.
Katie shared a great story with me, passed along to her by the great great-granddaughter of a woman that lived on the Casanel property during the Civil War.  I'm paraphrasing and adding couple of details, but here's the gist:
The Union Army came through Canby Road (where Casanel sits) on their way to Balls Bluff (an early battle of the Civil War, where the Union Army would suffer a humiliating defeat), and stole the property owner's horse, Bess.  The property owner (a woman, btw) walked all the way to the Balls Bluff encampment (this would have been about a 10 mile walk) to retrieve Bess, because Bess was the only horse she owned, and well, farms don't just farm themselves. Surprisingly, the Union Army agreed to return Bess.  (This must have been before the battle — I'm guessing the Union Army wouldn't have been in much of a horse-returning mood after their embarrassing defeat.)
One more super-interesting historical connection and then I'll stop (I promise).  Remember again that the Quakers were abolitionists.  And then take a look at this map from the History of Loudoun Virginia.  Look at the arrows.  Are you connecting the historical dots?!?  I'm not saying the Casanel Vineyards property was definitely on the Underground Railroad, but it was surely in the neighborhood.  What if . . . 
Casanel Bottomline:  Casanel is a lovely property, dedicated to nurturing grapes and crafting great wines.  They're also moving in a very exciting direction right now.  I'm very much looking forward to visiting again, to try the 2014 vintage wines, the first vintage made entirely by Katell Griaud.
Salud!
Taste Wine Like A True Armchair Sommelier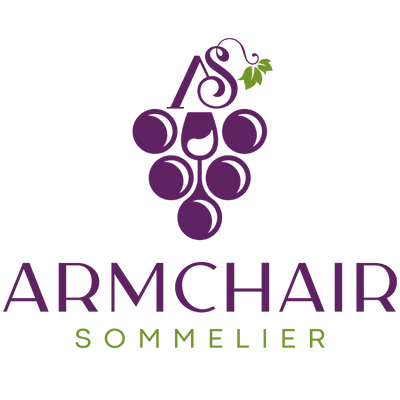 Spice up your next party with our FREE wine tasting guide! Learn what to look, smell, and taste for while appreciating your favorite bottle. We've also included a printable tasting notes template and a tasting wheel.