17 Easy Zinfandel Wine Pairing Options
(You're in charge of dessert? No problem! Scroll to the bottom for dessert first pairing options)
With its wide flavor profile, we have a never ending number of Zinfandel wine and food pairing options. Whether you prefer your Zinfandel punchy and bold, or easygoing and fruity, there's a perfect food pairing for you!
Zinfandel, a thin-skinned and tightly clustered grape, is notorious for its fickleness. I mean that in a good way, of course.
This vivacious grape, more than any other, is able to excite the boldest of red wine drinkers and the lovers of sweet wine, all while retaining its title as "America's Grape."
Perhaps you know Zinfandel as the blush wine your mother sipped with girlfriends on the patio, or maybe it's the inky, boozy red that's reserved for the most peppery of steaks.
Either way, there is much to love about this multifaceted grape.
Comment Below With Your Favorite Wine Pairing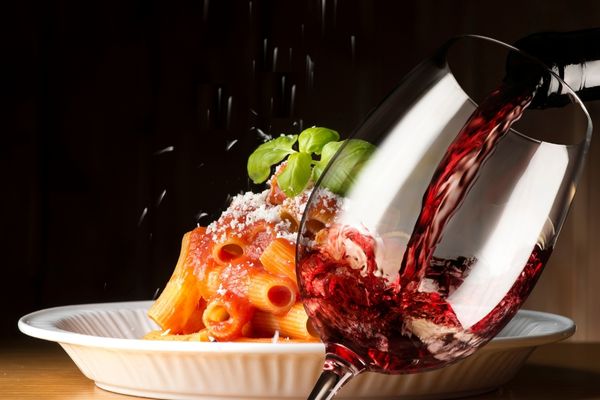 Red And (gasp!!) White Zinfandel
Zinfandel, or Primitivo if we're in Italy, is a red grape that migrated from Croatia to California in the 1830s. It has in a sense become California's second most planted red grape.
Zinfandel is known for making high alcohol red wine that's rich with flavors of blackberry jam, cranberry, plum and black pepper flavors.
Due to its longstanding popularity in California, many wineries exclaim on their labels that they have "Old Vine Zinfandel."
While this term is not technically regulated, these wineries boast that they have Zinfandel vines dating back anywhere from 40-100 years.
In addition to the classic Red Zinfandel, we also have White Zinfandel. This rosé version of Zin was created in the 70's and now outsells Red Zinfandel – by a lot.
White Zinfandel is actually a rosé wine that was invented to combat the perceived "bitterness" that turned people off of Red Zinfandel. Since its inception, it has become notable for being mass-produced with a sweet flavor.
Until recently, there wasn't much to write home about when it came to this cheap rosé wine. White Zinfandel was simply a popular pink wine that many wine novices sought out by the box-full, if you catch my drift.
However, as of late there are more dry and higher quality styles of White Zinfandel being produced. Regardless of sweetness, you can expect flavors of strawberry, melon, raspberry, and floral undertones.
Now, back to Red Zinfandel – this grape is identical to the Italian grape, Primitivo. Primitivo hails from the Puglia region of Italy and has a similar flavor profile to Zinfandel, though darker fruit flavors can be expected.
Zinfandel Food & Wine Pairings
Since Zinfandel is such a multi-dimensional grape, this gives us a range of food pairing options. I'm going to break it down by the different styles: dry white, sweet white, Primitivo, red, and sweet red Zinfandel (more on that one later!)
Dry White Zinfandel
As I mentioned before, not all White Zinfandel is sickly sweet and mass produced. There are some new wineries popping up with reputable dry and off-dry White Zinfandel that are worth exploring.
Best Food Pairings For Dry White Zinfandel
Roasted vegetables
Crisp green salad
Codfish tacos
Crudites
Notable Dry White Zinfandel to Try: Monte Rio Cellars, Dry White Zinfandel
Sweet White Zinfandel
Many of us wine drinkers cut our teeth on the sweet stuff. I know for certain my mom has a magnum of sweet White Zinfandel in her refrigerator right now – and there's nothing wrong with that! Everyone has their preferences, and we should pair our food accordingly.
Best Food Pairings For Sweet White Zinfandel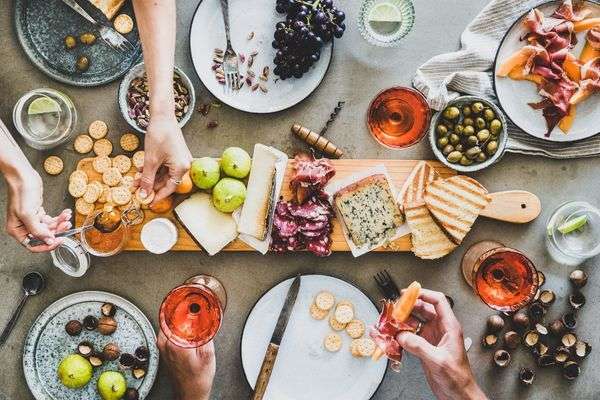 Charcuterie (cured meats and soft cheeses)
Chicken alfredo
Grilled chicken kebabs
Notable Sweet White Zinfandel to Try: Copper Ridge, White Zinfandel
Primitivo
The sexy, Italian twin to Zinfandel. You may also have heard this grape referred to as "tribidrag," wine made from this grape tastes quite similar to red zinfandel, although I think it's only fair if we pair it with Italian food!
Best Food Pairings For Primitivo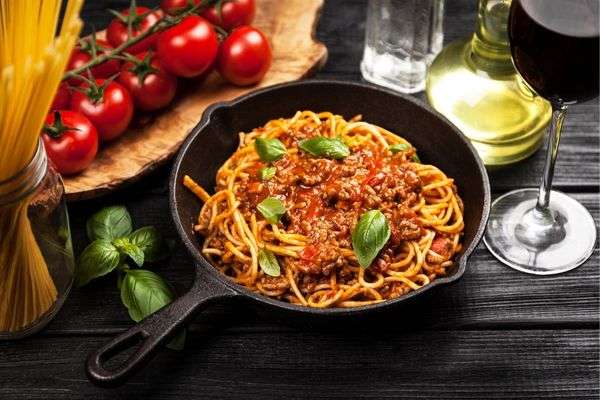 Focaccia pugliese (stuffed focaccia)
Orecchiette pasta with sausage
Notable Primitivo to Try: Varvaglione, Papale Linea Oro Primitivo di Manduria
Red Zinfandel
The main attraction, Red Zinfandel is perfect for pairing with bold, warm spiced dishes with rich flavors. Zinfandel's flavor profile will vary depending on if it's grown in a cool or warm climate. Cool climate Zin will have brighter red fruit flavors, while warm climate Zin will have darker, cooked fruit flavors.
Best Food Pairings For Red Zinfandel
Anything BBQ
Thanksgiving turkey (take a seat Gamay!)
Smoked brisket
Eggplant curry
Notable Red Zinfandel to Try: Carol Shelton, Rocky Reserve Zinfandel (Florence Vineyard)
Sweet Red Zinfandel/Primitivo
In Italy as well as California, Primitivo/Zinfandel wines may be produced by late harvest grapes, meaning grapes that have been left on the vines late in the season. This makes for a red wine with concentrated sugars and a sweet taste.
Best Food Pairings For Sweet Red Zinfandel/Primitivo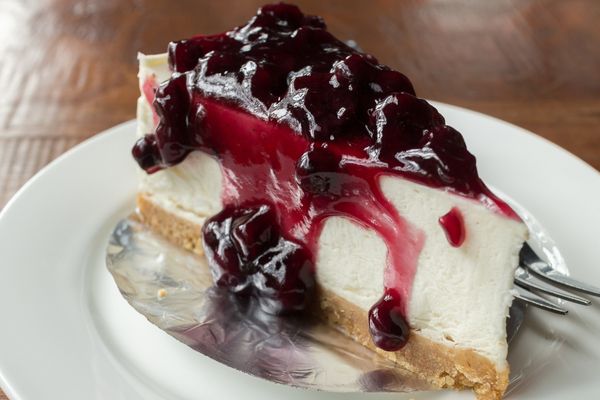 Notable Sweet Red Zinfandel to Try: Carol Shelton, Black Magic Late Harvest Zinfandel
FAQ Zinfandel Wine Pairing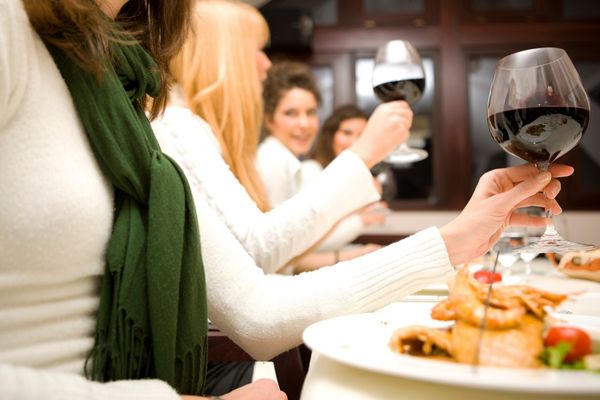 Is Zinfandel wine sweet or dry?
Zinfandel can be dry, semi-sweet or sweet. Neither is wrong. It's all about your preference.
What snacks go well with white Zinfandel?
Try Zinfandel with barbecue chips. White Zinfandel's fruit with a little sweetness is a nice counterpoint to salty pretzels and also complements a tangy mustard dip.
What wine is blended with Zinfandel?
Cabernet Sauvignon, Merlot and Syrah are sometimes blended with Zinfandel to make a California red wine. 
In Italy, you'll sometimes find Primitivo blended with another local grape called Negroamaro.
Is Zinfandel good with seafood?
Zinfandel calls for fish like salmon or tuna. The fruitiness and fresh taste of the wine is a great complement and tones down the "fishiness" of salmon and tuna. Zinfandel will also play well with the aromas and texture of the fish.