The Most Ridiculously Fabulous Wine Cellars Of The Rich and Famous
These wine cellars are both underground and over the top. 
Famous Wine Cellar #1: The Name's Bond. Sommelier Bond.
This modern underground wine cellar that holds over 1500 bottles is perfect for the dapper home sommelier in your life.  London based, Michelin-Star Chef Mark Hix loves to store his wine here. 
Famous Wine Cellar #2: "Eat the Rich" Is So 2020, Let's Drink The Rich!
Billionaire William Koch has wine cellars (one in Palm Beach (above) and one in Cape Cod) worth millions. Sotheby's recently held a wine auction with his wine collection which included a bottle of Lafite from 1844.
Famous Wine Cellar #3: Dictator Wine
Russian dictator Vladimir Putin stores his wine at Cricova, the second largest wine cellar in the world located in Moldova. It has a Presidential hall where each visiting dignitary (Angela Merkel and Joe Biden have visited) are offered a dedicated wine collection with custom signage.
Famous Wine Cellar #4: I Got Problems, But 2 Million Bottles Ain't One
Milestii Mici in Moldova holds the Guinness record as the largest wine collection in the world with two million bottles! The cellar is an underground wine city where you can drive your car through it. The cellar consists of 70% red wine, 20% white, and 10% dessert.
Famous Wine Cellar #5: If The Mad Hatter Had A Wine Cellar
The wine gallery at The Ellerman House Hotel in Cape Town, South Africa is a twisty wonderland of wine zig zagging through it's tasting room and storage area. The 7,500 bottle collection of mostly rare South African wines are held on a carbon fiber wine rack that can hold 15,000 bottles.
Famous Wine Cellar #6: Underwater Wine?
While the Château Les Carmes Haut-Brion's estate in Bordeaux dates back to the 16th century, it wasn't until 2016 that the winery unveiled a modern update — a Philippe Starck-designed wine cellar. The cellar is designed to look like a raw metal blade has plunged into the terroir. It contains three stories, one of which is completely submerged in water. The winery is owned by French real-estate mogul Patrice Pichet.
Famous Wine Cellar #7: Where the Bees Play Poker
Oscar-winning actress Hillary Swank's former home has a wine rack in the speakeasy/poker room that looks like a cross between bee's honeycomb and a wasp's nest. 
Famous Wine Cellar #8: You Get a Bottle! You Get A Bottle! You Get A Bottle!
In Oprah's Colorado mansion, there is an underground wine tunnel that looks like the Goonies meets Indiana Jones. The tunnel surrounded by stone walls and is 56 feet long, holding over 1,600 bottles of wine.
Famous Wine Cellar #9: Where Catwoman Drinks Wine & Works Out
Michelle Pfeiffer has a modern wine cellar built off her exercise room in her $22 million Pacific Palisades estate. The minimalist design blends in perfectly with the stark look of the home.
Famous Wine Cellar #10: Like A Wino
When Madonna has a party, her wine cellar at her gated Hidden Hills estate, offers an open concept shelving design which makes it easy breezy for the material girl to choose the perfect wine. Like yeah right! She probably has a sommelier on staff.
Ok, so these wine cellars are obviously crazy awesome, but there are plenty non mega-rich wine drinkers who have installed wine cellars in their homes.
While they might not store thousands of bottles or be underwater, they still do a great job storing and aging smaller collections. If you're looking for some inspiration and information on building a wine cellar at home check out this article on porch.com. 
Author: Tiffany Carter
Tiffany is a contributing writer to Armchair Sommelier. When she isn't writing about wine, the California native is touring local wineries (Hello Napa and Paso!) and filling her glass across the globe (Ciao, Tuscany!). She loves a full-bodied cab, but she plays favorites when it comes to a spicy Zinfandel or juicy Malbec. Her fridge is stocked with a bottle of sparkling rosé for emergencies. Hint: there's always an emergency. You can follow Tiffany @winetastetravel.
Taste Wine Like A True Armchair Sommelier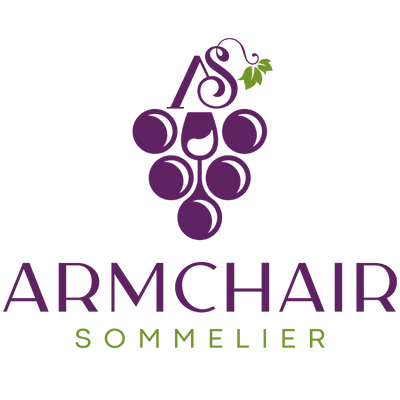 Spice up your next party with our FREE wine tasting guide! Learn what to look, smell, and taste for while appreciating your favorite bottle. We've also included a printable tasting notes template and a tasting wheel.