horton vineyards: Review, Tasting Notes & Pairings
Horton Vineyards
6399 Spotswood Trail
Gordonsville, VA 22942
Virginia wines are most certainly making their mark on the US. It's time to take notice. Check out our review, tasting notes and pairing for Horton Vineyards.
Horton Vineyards was responsible for my very first "Wow! This is serious!" moment about Virginia wine.  
Back in the early 90s, Horton made a Viognier under their Tower Series label that curled my toes.  
I can't remember exactly what year it was (I was barely legal to drink in the 90s, and years away from actually keeping track of what I drank), but I remember that Horton Viognier making me sit up and pay attention to Virginia wine.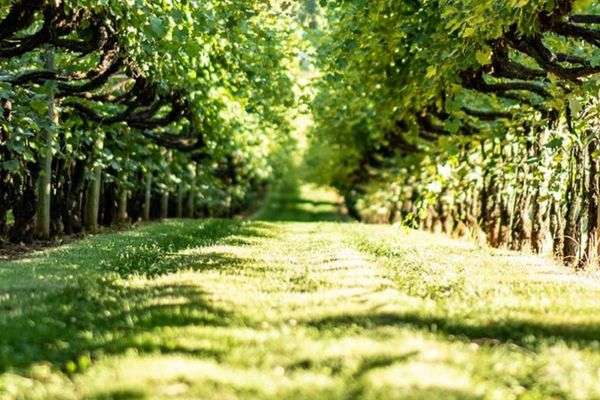 Horton Vineyards: Their Story
Dennis Horton and his business partner, Joan Bieda, founded Horton Vineyards in 1988.
And, from the get-go, the focus at Horton has been planting grape varieties that are extremely well suited to Virginia's terroir.
For white grapes, those varieties include Viognier, Petit Manseng, Albariño (one of only a handful in Virginia) and Rkatsiteli (an ancient grape indigenous to the Republic of Georgia — if you're cool, you call it Rkatz).  
For the red varieties, Cabernet Franc, Tannat, Nebbiolo, Pinotage and Norton.
Horton's winemaker, Michael Henry, has been with Horton for eighteen years — a feat of both longevity and consistency.
Horton Vineyards Wine Tasting Notes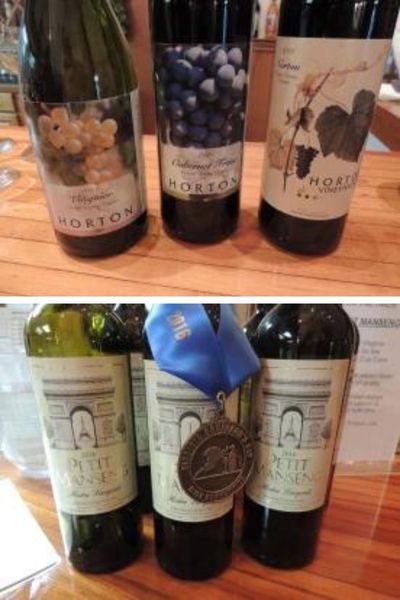 Horton Vineyards Sparkling Viognier NV /86 points
Pre-gaming with a unique sparkler, aka Dom Virginian.
Made in the Methode Champenoise, it's a Brut style bubbly with Virginia personality.
It reminded me of Cava, only a little more expensive, and with a decidedly tropical bend (hello, Viognier).
If you need a great Made in Virginia gift for your travels this summer pick up a bottle of this wine. Fun, fun stuff!
Horton Vineyards Viognier /87
A blend of 95% Viognier and 5% Petit Manseng. Grapes are sourced from the original 13 acres planted in 1989.
Viognier is a thick-skinned variety, naturally low in acidity. It requires a ton of sunshine to ripen properly.
But too much heat will produce a Viognier that's over-done and often wildly alcoholic (and a style of Viognier I find about as appealing as warm Capri Sun).
Horton's winemaker, Michael Henry, says it's his job to "listen to the vines and follow them where they want to go." This Horton Viognier wanted to be a lean and elegant wine.
It's ripe without being flabby or over-the-top. Henry says the touch of Petit Manseng can be just the punch Viognier needs — an acid foil to the ripeness of Viognier.
Pairing: Brie Cheese and Fresh Mango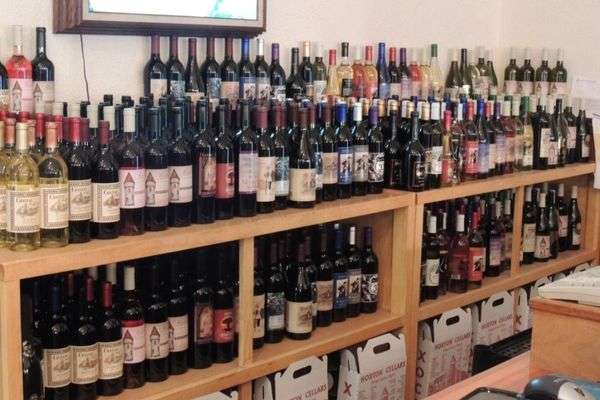 Horton Vineyards Cabernet Franc /88
A blend of 79% Cabernet Franc, 14% Tannat, and 7% Merlot. Wait. Did he just say Tannat?? He did.
Henry says Tannat is his secret weapon in this wine. And it definitely provides some interesting structure and oomph.
Fermented in 100% stainless steel, and then barrel aged (with new and once-used American & French oak) for 8 months.
Ripe red fruits, rose petals, cinnamon, chocolate, tobacco and pepper. Some lovely toasted coconut on the finish.
The tell-tale characteristic (at least in my mind) of Virginia Cabernet Franc is green pepper and herbs, and nearly absent in this wine.
I don't usually find myself hoarding Cabernet Franc as a stand-alone variety, so I was surprised by how much I enjoyed this wine. I bought two bottles to take home and rest in my cellar.
If there's such thing as a bargain Virginia red, this is it.
Pairing: Dried Beef and Aged Cheddar
Sidebar: Horton has a lot of wines available. Really more like a ton of wines (easily over 30).
Horton Vineyards Norton /83
A blend of 93% Norton and 7% Touriga Nacional. This is a beautiful magenta color in the glass.
Tastes like smoked blackberries. If I'm being honest, it's too acidic and aggressive for me on its own, but it did improve greatly with the aged cheddar we paired it with.
One of the other guests there that night said he ages his Virginia Nortons, and they taste dramatically different (better?) with a little cellar-dust on them. Huh. Maybe I'll buy a Norton and stick it in the back of my cellar for a decade and see what happens.
Pairing: Aged cheddar and Green Apples. Sharon Horton had the quote of the night with this: "Norton is like a kid with ADD. And aged cheddar is Ritalin." That one's gonna stay with me. The cheese really did kind of tame the Norton.
Horton Vineyards Petit Manseng /90
This wine was selected as part of the Virginia Governor's Case in 2015.
The Virginia Governor's Case represents the top twelve wines in Virginia for a given year, and it's a pretty big deal to have your wine included in that group.
Petit Manseng is widely grown in southwest France, and it's rumored to have been used to baptize King Henry IV.
Medium to full bodied, rich and complex. Flavors of stone fruit, honey, and nutmeg. Focused acidity, beautifully balanced.
It was a no-brainer to buy a couple of bottles of this gem. I'll be using it to convert a few more people into Virginia wine lovers.
Tasting this Petit Manseng brought up an interesting discussion about whether Petit Manseng could/should have been the official State Grape of Virginia, instead of Viognier.
I'm a long-time evangelist for Virginia wine, Viognier in particular. And a few years ago, I was convinced we all needed Virginia is for Viognier t-shirts.
But, over the last couple of years, I'm finding I don't enjoy Viognier as much as I used to (especially the too hot and too tropical styles of Viognier).
Maybe I'm having a mid-life palate crisis? It's more likely that palates grow and change over time. And I've developed a palate preference for the leaner, quieter styles of Viognier (and across the wine-board, in general).
But as time goes on, and I taste more and more Virginia Petit Manseng, I'm thinking about ordering new t-shirts: Vive la Virginia Petit Manseng!