peju wine- A commitment to sustainability
Did you know that organic wine is the fastest growing wine trend? (even faster growing than bourbon barrel aged wine ) And Peju Winery in Napa Valley has it going on. (snap)
As a wine consumer, I've never bought a wine just because it was organic. That said, I do think sustainable and organic practices bear some responsibility for high quality wines. 
The Organic Wine Movement
As a younger generation of experimental winemakers across the globe test different and emerging winemaking techniques, those once tried and true classifications are meshing.
Remember when cutting edge winemakers were fermenting multiple grape varieties (both red and white alike) together in one tank, egg, barrel?
"The rise of this style of wine feels very apropos at a time when people are increasingly willing to sidestep strict classifications or labels and simply take things for what they are," says Chris Leon, the owner of Leon & Son retail shop in NYC.
It used to be that the natural wine culture operated within only large coastal cities like New York, Los Angeles, and San Francisco, not unsimilar to most trends.
With a growing number of small natural wine focused importers, the movement is gaining steam into parts of the country that had long been dominated by large national distributors and corporate-owned brands. 
With interest in all things organic, natural and bio-dynamic wine grows across the United States, interest is not slowing down at all.
The natural winemakers of the world are poised to convert a new demographic of consumers. Even those who have never considered themselves wine drinkers.
So many consumers are coming to wine from other beverage categories, especially craft beer.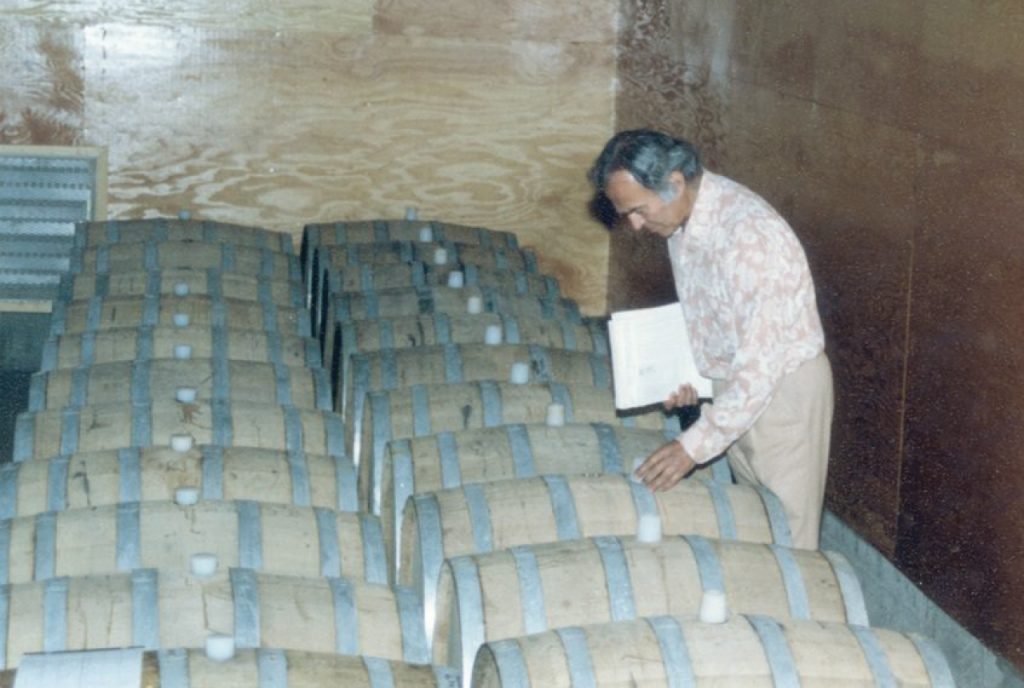 How Is Organic Wine Defined?
In the United States, organic means two different things with regard to wine:
Organic wine (a wine made from organically grown grapes with no added sulfites). 100% sulfite-free wines don't exist — because small amounts of sulfites are found naturally on grape skins.
Wine "made with organically grown grapes" (a wine made from organically grown grapes, but up to 100mg/L of added sulfites are allowed).
Organic wines are certified by the USDA, and they are subject to strict regulations.
The grapes must be organically grown, and all of the ingredients that go into the wines (stuff like yeast) must be certified organic.
Sulfites cannot be added to these wines, but those that occur naturally are permitted.
If you want to know if your favorite wine(ry) is certified organic, you can check the USDA Organic Integrity Database here.
People are super concerned about sulfites (SO2). But sulfites protect wine from going bad. Also, they aren't responsible for your red wine headache (that's alcohol, friends).
Sulfites are mostly harmless, unless you have severe asthma, or lack a particular enzyme necessary to break down sulfites in your body, but that's pretty rare.
The FDA estimates that less than 1% of the US population is sulfite-sensitive. Good to know: There are more sulfites in white wine than red wine.
And more sulfites in french fries than wine. And if you're a fan of dried fruits? Sulfur city.
And while there aren't that many USDA certified organic wines on shelves, there are a lot of organic vineyards. These wines can state on their labels that they are "made with organic grapes", but they can't use the USDA certified organic seal.
Organic viticulture doesn't use anything manmade — no fertilizers, or any of the "cides" (herbicides, fungicides, pesticides).
Organic viticulture uses strategies like canopy management to prevent, rather than treat, pests and diseases.
To make this even more exciting (er, confusing), the US and the EU have different definitions for "organic wine":
US: Organic = a wine made from organically grown grapes with no added sulfites.
EU: Organic = a wine made from organically grown grapes that may contain up to 100mg/L for red wines, and 150mg/L for whites.
In 2012, the EU allowed winemakers to use the term "organic wine" on their labels. Prior to that, wines had to be labeled as "made from organic grapes" which is how the US labels wines with added sulfites.
Peju Winery's Organic Practices
Peju Winery has been getting a fair amount of press lately for its green initiatives.
The winery has 720 solar panels on its roof, which supply 35% of the winery's energy.
And all 232 planted acres of Peju's estate vineyards in Rutherford, Oak Knoll, Calistoga, and Pope Valley are sustainably farmed.
Peju's Rutherford estate vineyard, in particular, has been converted to organic farming.
Peju 2018 Sauvignon Blanc /89 points
100% Sauvignon Blanc. Harvested in three stages of flavor development, picking at different levels of ripeness. Cold fermented in stainless steel.
The nose is a little shy, but the palate is all California Sauvignon Blanc.
Loads of citrus and minerals, laced with an herbal backbone of acidity. 13.8% ABV. 
Peju 2015 Cabernet Sauvignon /89 points
85% Cabernet Sauvignon, 8% Petit Verdot, and 7% Merlot, sourced from three different vineyards (Tess, Persephone, and Wappo). Aged for 18 months in 45% new French and American oak.
Deep ruby, inching toward purple color.
Black fruits, cedar, cocoa, and graphite. Nicely balanced, smooth, rich tannins. 14.8% ABV. 
Peju 2016 Merlot /88 points
95% Merlot, 4% Cabernet Sauvignon, 1% Petit Sirah, sourced from two different vineyards (Rutherford and Persephone). Miles (the Sideways effect) was straight-up wrong. Merlot is delicious.
Elegant and smooth. Deep ruby color.
Cherry and chocolate flavors up front, trailed by warm baking spices. 15% ABV. 
Peju 2017 The Experiment /91 points
100% Cabernet Sauvignon from the Persephone vineyard. This Cabernet is winemaker Sara Fowler's yearly barrel experiment.
This year, she chose 37 different barrel toasting styles and 22 different coopers. The wines was aged for 16 months in 100% new French, American and Hungarian oak.
There's a lot of oak ribbons running through this wine, but each one manages to add to the overall perception of the wine, but not overwhelm it.
Soft, jammy black fruits on the palate. Plush, ripe tannins, medium acidity. 14.5% ABV. 
Peju 2013 Petit Trois /92 points
100% Cabernet Franc, sourced from three different vineyards (Rutherford, Wappo and Persephone). Aged for 18 months.
Rich, red and black fruit flavors (black currant, cherry, blueberry) lead down a path toward cedar and cigar box.
Full bodied, this is is no shrinking-violet wine. Great demonstration of what Cabernet Franc can achieve in Napa. Love this. 14.8% ABV.
Peju 2015 The Farm /92 points
Part of the nostalgia series, and an exclusive wine club offering. Each label showcases a different vintage photo of the Peju property.
80% Cabernet Sauvignon and 20% Sangiovese, sourced from three different vineyards (Rutherford, Persephone, and Tess).
I am seriously loving this blend. It's like a mullet — business (Cab) in the front, party (Sangiovese) in the back.
Black and red fruits with gorgeous, ripe tannins, and a core of acidity. Would love to revisit this in a handful of years. 15.1% ABV.
Peju Winery Legacy Collection Cabernet Sauvignon 2019
Winemaker Notes
This gorgeous wine greets the nose with fragrant aromas of dried Mission figs and hints of thyme.
The flavors that follow include berry compote, red cherry, vanilla, light brown sugar and hints of cocoa.
It's a bright, juicy wine with many layers and soft supple tannins that lead to an elegant finish.
Blend: 75% Cabernet Sauvignon, 17% Merlot, 6% Petit Verdot, 2% Malbec
Critical Acclaim
TP95 Tasting Panel
Aged in French and American oak, this dynamic blend of 75% Cabernet Sauvignon, 17% Merlot, 6% Petit Verdot, and 2% Malbec offers up scents of huckleberry, dried herbs, and vanilla. An incredibly silky entry of ripe blueberry preserves captivates with a luxurious mouthfeel. The textural sensations continue with melting dark chocolate, graphite, and a coat of anise.
W&S92 Wine & Spirits
Sara Fowler blends this wine from five of the Peju family's estate vineyards, based on 75 percent cabernet sauvignon with merlot, petit verdot and malbec. This is a gentle Napa Valley red, subtle in its scents of madrone and leather, brisk and bright in its cherry flavor. The tea-like tannins remain in the background, making this wine a complement to wood-grilled vegetables, from onions and peppers to eggplant and wild mushrooms.
WS91 Wine Spectator
Aromas of black fruits, peppermint, bark and dried herbs. Full body with plush tannins. Fruity and chocolatey with fresh acidity and a lively finish.
Peju Wine Final Tasting Notes
Some really excellent wines from a sustainable/organically farmed producer.
Are these wines so good because they're made with sustainable and organically farmed grapes?
I'm starting to think so.
Taste Wine Like A True Armchair Sommelier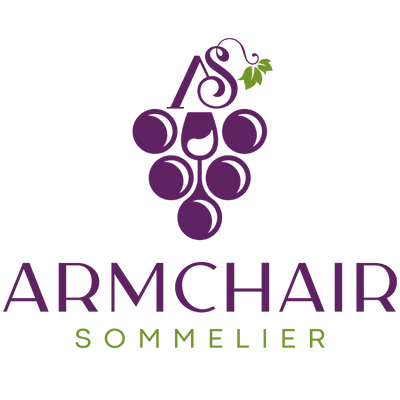 Spice up your next party with our FREE wine tasting guide! Learn what to look, smell, and taste for while appreciating your favorite bottle. We've also included a printable tasting notes template and a tasting wheel.