rarecat wines- A review and tasting notes
So, what exactly is a RARECAT? According to Sharon Kazan Harris, founder of RARECAT wines, a RARECAT is "an elusive one-of-a-kind creature who touches others in a quiet way."
I like that.
The first thing that attracted me about RARECAT Wines was the coin logo.
It's based on a Carthaginian coin dating back to 320-300 BC.
Think Constantine the Great reuniting the Eastern and Western Roman Empires, and the Edict of Milan legalizing Christianity.
I've worn an ancient Roman coin necklace for years and it's achieved a certain amulet status for me.
I get a little freaked out when I forget to put it on.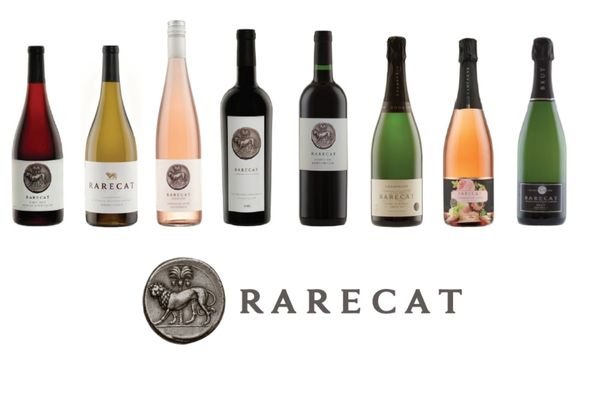 RARECAT Wines Logo- The Significance
The RARECAT coin logo shows a lion, standing in front of a palm tree, which was the symbol for Tanit, the Goddess of Carthage.
And while there are no lion-lions in Napa Valley, RARECAT's Old Toll property is home to some mountain lions (aka pumas).
There are, however, palm trees in Napa. More than once, I've read a rumor that during Prohibition, bootleggers planted palm trees as signs to in-the-know travelers that alcohol was available at that location. Is it true? Dunno, but it's a fun rumor.
So, what exactly is a RARECAT? According to Sharon Kazan Harris, of RARECAT wines, a RARECAT is "an elusive one-of-a-kind creature who touches others in a quiet way." I like that.
RARECAT's wines are complex and elegant and are made to express this philosophy.
Harris spent her junior year of college abroad — in Bordeaux. (How come Bordeaux was never on the list of study abroad opportunities when I was in college??)
In 2006, she graduated with honors from the Universite de Bordeaux's famed program, Diplôme Universitaire d'Aptitude à la Degustation (that's University Diploma in Wine Tasting Expertise for those of us who don't parle Français).
It's a technical oenology diploma, and it's taught entirely in French (which would have been a deal breaker for me).
RARECAT's Wines
Two years later, Harris founded RARECAT wines, which produces five wines in total, three are made in France and two in Napa Valley.
In Bordeaux, Harris works with a consulting winemaker to produce two wines — RARECAT St. Emilion, a single-estate Merlot blended with Cabernet Franc, and a non-vintage Cremant de Bordeaux, made just north of St. Emilion.
She also produces a third wine — the RARECAT Champagne from 100% Chardonnay in Coté de Sezanne.
RARECAT produces two wines in Napa Valley along with consulting winemakers, Joel Aiken and Rollie Heitz.
RARECAT wine's Old Toll Cab, is a Cabernet Sauvignon blended with Petite Verdot and Cabernet Franc.
RARECAT Rosé is a French-styled rosé, sourced from grapes in Yolo County and produced for the past three years in St. Helena.
Sharon Kazan Harris spends the majority of her time in the Napa Valley and travels to Bordeaux once or twice a year, where she owns the RARECAT Villa.
Located just outside the village's Roman wall, RARECAT Villa is available for rent to visitors to the region. We're putting Villa RARECAT on our list!
RARECAT Wines Tasting Notes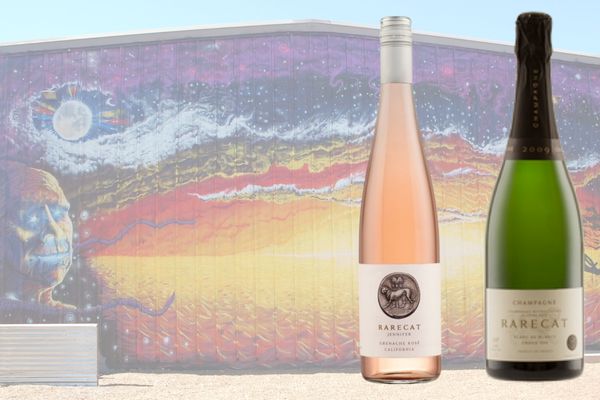 We tasted the RARECAT Rosé and the French Sparkling.
RARECAT Wines- Rosé 2018
A blend of Grenache and Viognier. Cold fermented in stainless steel, 13% ABV. Pale salmon in color. Beautiful notes of strawberry, rhubarb, pineapple, jasmine, cotton candy, and peach.
The Viognier adds some lovely floral elements, as well. Nicely balanced, with crisp, invigorating acidity. Very elegant, very Provençe.
RARECAT Wines- French Sparkling
This is a brut Crémant de Bordeaux, made in the traditional method from 100% Semillon, 12% ABV.
Crémant de Bordeaux is one of a group of eight of French sparkling wines made using the traditional method, as in Champagne, but outside the region of Champagne. Because only wine made in Champagne can be called Champagne.
Persistent effervescence. Abundant notes of green apple, lemon, pear, chamomile, and brioche. Crisp and clean, with a lively, yet not bracing acidity.
RARECAT Wines FAQ
Who owns RARECAT wines?
Sharon Kazan Harris is the founder of RARECAT wines.
What is a RARECAT?
According to Sharon Kazan Harris, founder of RARECAT wines, a RARECAT is "an elusive one-of-a-kind creature who touches others in a quiet way."