Falling in love with White Rioja - sorry, not sorry, Chardonnay
That's right, there is white wine in Rioja. 
Rioja is renowned the world over for its spectacular red wines.  Rare is the Rioja red (think Tempranillo) that I can't resist.  I can't help it.  I get all weak-kneed and gooey for Tempranillo.  Tempranillo might just be my spirit animal.
But wait.  Rioja also makes white wines. Really good white wines.  If you've never tried a white Rioja before . . . get thee to a wine store and grab one (just down and to the left from all those eye-level Kendall Jackson Chardonnays).  Tasting a white Rioja for the fist time is an epiphany — and you'll kick yourself for missing out on this deliciousness for so long!
CVNE, the Compañia Vinicola del Norte de España, was founded in 1879 by two brothers, Eusebio and Raimundo Real de Asúa, in the town of Haro, Rioja.  A spelling mistake on an early vintage (think early 20th century auto-correct) effectively changed CVNE into Cune (pronounced Coo-nay).  Today, CVNE remains a family owned and operated business.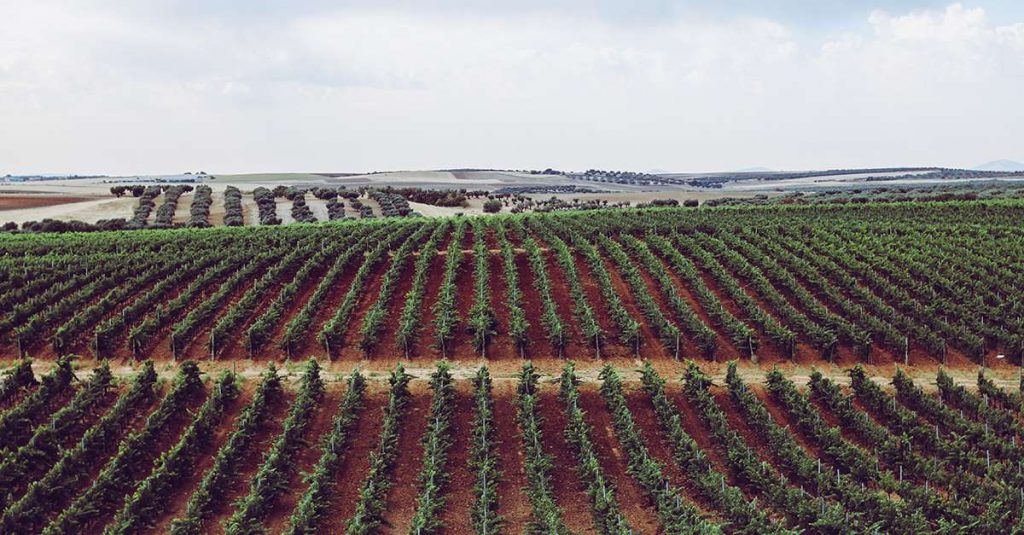 The focus at CVNE is definitely on red wine production (according to wine-searcher.com, white wine production hovers around 5% for CVNE).  
I've had the giddy pleasure of tasting several of the CVNE Imperial and Reserva/Gran Reserva line red Riojas.  And sure, I could get all wine-jargoney about describing them, but I'll just leave it at this . . . those wines are freaking awesome!  
By way of actual data, in 2013, the CVNE Rioja Imperial Gran Reserva 2004 was the #1 wine on Wine Spectator's Top 100 list.
But what about those white Riojas?
Recently, I had the opportunity to taste three CVNE wines that are definitely on the Rioja Road Less Traveled (a white and two pinkies):
Rioja White Wine - Cune (CVNE) Cava Brut N.V.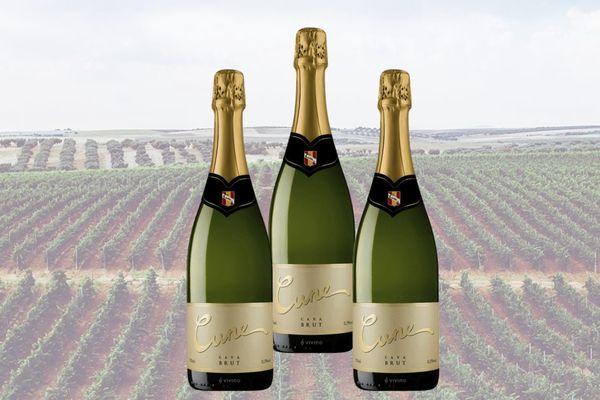 100% Viura (outside of Rioja, it's known as Macabeo).  Viura is by far the most widely planted white grape in Rioja.  
And Viura/Macabeo is also one of the three main grapes that goes into Cava (Macabeo, Xarel-lo, and Parellada).  CVNE has been making Monopole since 1915, making Monopole the oldest white wine of Spain.  
Apparently, the first vintages of Monopole were aged in oak and blended with (of all things!) Manzanilla Sherry.  Today, Monopole is aged completely in stainless steel.  Aromas of green apple and some kind of intoxicating white flower (jasmine?).  
Tropical and fresh with a zippy core.  Lemons and minerals abound on the finish.  
Note to self:  Get more of this!!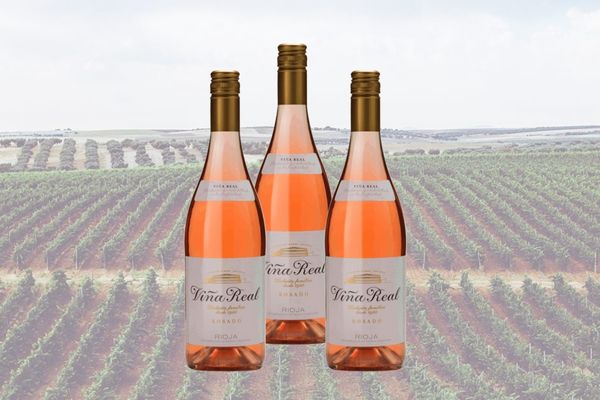 CVNE launched the Viña Real line of wines in 1920.  85% Viura, 15% Tempranillo.  A pale pink color — it reminds me of a Provence Rosé.  (And it's such a pretty contrast to the Cune Rosado below).  
Elegant and delicate, with flavors of peaches and orange peel.  Not as hefty as the Cune Rosado, but a lovely and super-easy-to-drink glass of wine.  Take it to the beach, take it on a picnic, drink it on the patio. 
100% Tempranillo.  Would you get a load of the color on this wine??  This is a happy, happy color.  Flavors of strawberry and rhubarb.  Structure for d-a-y-s.  So much heft, yet a supremely elegant wine.  Super versatile, it stood up to both solo drinking and Indian curry.  I know! Whoda thought?  
Allende Rioja Blanco 2018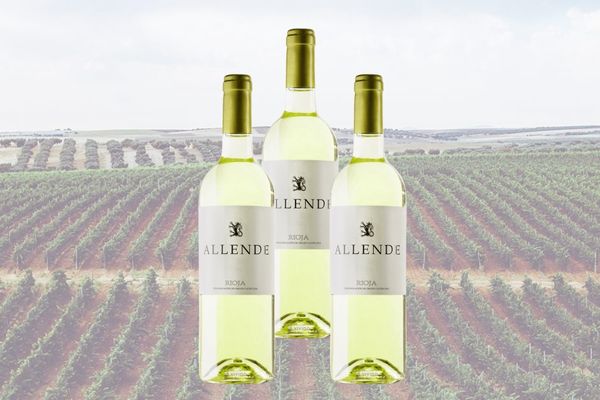 Allende Rioja Blanci is a nice transition for Chardonnay lovers. Full-bodied fruit and spice. Similar to bold Australian Chardonnay.
You can very easily pair this with shrimp scampi, charcuterie or enjoy solo.
Bodegas Muga Flor de Muga Blanco 2018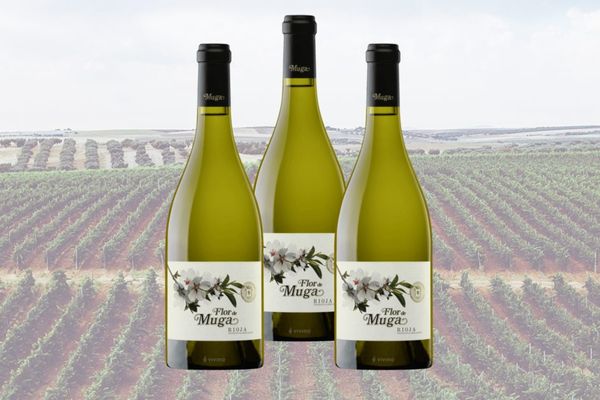 A classic Rioja white wine vinified with three of the region's most important indigenous white varieties. Viura provides weight, structure, and ageing potential. Garnacha Blanca imparts texture, alcohol, and acidity. Maturana adds aroma.
Critical Acclaim
Like they did with the Rosado a few years ago, there is now a top-of-the-range white. The 2018 Flor de Muga Blanco was produced with a blend of 40% Viura from red limestone and clay soils, 30% Garnacha Blanca from classical clay and limestone and 30% Maturana Blanca planted on sandy soils.
They selected the free run must after a short maceration in the press and fermented it in small oak vats (there's no stainless steel at Muga) at low temperature. The wine was then kept with fine lees in concrete eggs for three months, during which time they expected it to fix aromas and provide some volume, and then it was aged in lightly toasted new French oak barrels for six months. The wine has been kept in bottle for 18 months.
A subtle and complex white with sliced-peach, apple and vanilla-pod aromas and flavors. It's medium-bodied with a solid core of fruit and hints of toasted oak. It's tight, very subtle and reserved. Blend of macabeo, white maturana and white garnacha.
An elegant white that layers lightly mouthwatering acidity and a delicate, chalky base note with flavors of yellow pear and plum fruit, salted almond, preserved lemon and a flash of beeswax. Creamy finish. Viura, Garnacha Blanca and Maturana Blanca. Drink now.
Taste Wine Like A True Armchair Sommelier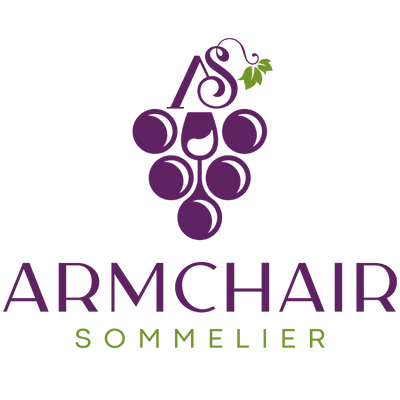 Spice up your next party with our FREE wine tasting guide! Learn what to look, smell, and taste for while appreciating your favorite bottle. We've also included a printable tasting notes template and a tasting wheel.