Find The Best Cambria Wine Tasting: Just Follow The Wine Trail
Small town vibes, big bold tastings.
There's a magical place on the California coastline that holds the key to your next dreamy wine escape. The name even sounds magical. Cambria.
Although you can't quite compare a Cambria wine tasting to Napa, nor can you even count the wineries on one hand (think more tasting rooms and wine bars), you will discover a small seaside village with all the whimsy of an enchanted forest (there are towering pines and deer everywhere!).
Sapphire blue ocean waves calmly crash against the rocky beaches and the locals with wide smiles and adoring hospitality welcome you. You realize Cambria is the place you've been longing to visit.
And, a Cambria wine tasting is what you've been missing.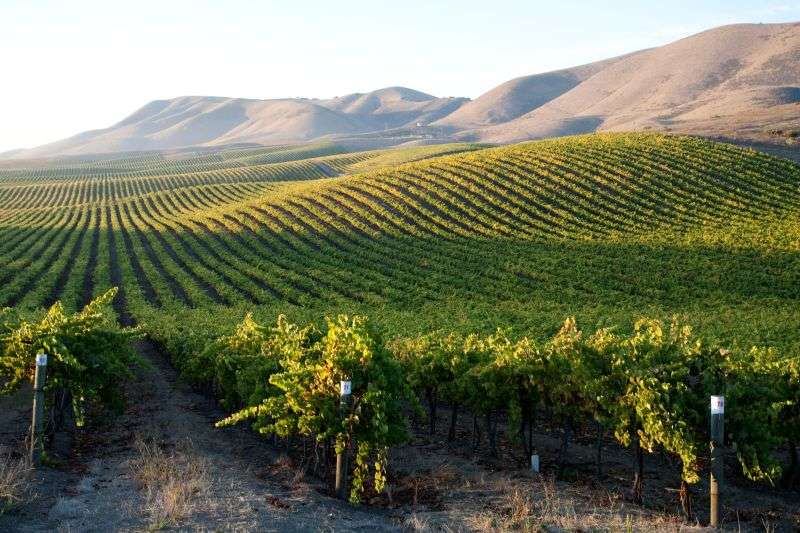 Wine Tasting In Cambria With Locals
Cambria is a charming village located in San Luis Obispo County where wine tasting is more of a mingle-with-locals than it is a one-hour educational journey through pours and then off you go to your next appointment (inserting here a little shade for Napa).
At a Cambria wine tasting, you'll find that owners of wineries and tasting rooms actually work and pour there. They are a wealth of information about what to do, where to stay, and where to eat in the area.
They have stories atop stories of the history of the town and the vineyards. Pride in their town is an understatement — there's so much love for Cambria wine from locals.
I mean, why not? It's truly one of the most beautiful places on the West Coast.
How To Taste Wine In Cambria – The Pacific Coast Wine Trail
Just imagine a great big glass of ruby red merlot in your hand instead of ruby slippers. You're Dorothy in the Wizard of Oz and in lieu of following the yellow brick road, you're following the Pacific Coast Wine Trail. Next stop, Cambria wine tasting!
It's a beautiful drive along Highway 1 (Pacific Coast Highway) where you can visit a host of boutique wineries and tasting rooms in close proximity to each other.
Besides Harmony Cellars not listed here (it's outside Cambria in Harmony, CA) and Hearst Ranch Winery (in San Simeon), the following are included on the Pacific Coast Wine Trail.
Off the PCWT are a few other tasting rooms and wine bars in town that will complement the rest of your wine tasting stay in Cambria.
A quaint wine tasting room in Cambria that specializes in dry rosé, a fruit-forward vintage Cabernet Sauvignon and a Monterey County Chardonnay. Above the tasting room is the "Chateau".
A 1-bedroom fully-furnished apartment where guests can book overnight stays.
Nestled on the historic Main Street, Cutruzzola Vineyards tasting room in Cambria specializes in Riesling and Pinot Noir. Their Estate Vineyard, also located in Cambria, features two acres of Riesling grapes and five acres of Pinot Noir grapes.
Their tasting room also pours Pinot Noir rosé and their Chardonnay wines. This Cambria wine tasting should not be missed.
A modern farmhouse winery where you can come for the Pinot Noir, Syrah, Sauvignon Blanc, and Gewurztraminer and stay for the live music and other local events.
This Cambria tasting room is perfect for tasting a selection of their estate wines or stay awhile and buy a bottle. Bring a blanket and reserve a place on their pet-friendly grassy meadow.
The definition of a family-run winery, Cayucos Cellars also has a tasting room on Main Street where you'll most likely be greeted by Stuart, the winemaker, his wife Laura or their children Paige, Clay and Ross.
Their small-production wines (500 cases) feature locally grown grapes fermented for four to six years. Taste a selection of red wines including Zinfandel, Merlot, Grenache, Cabernet Sauvignon, Pinot Noir and Vermentino.
Stop by this family-owned Cambria tasting room (their winery at Torie Ranch is in nearby Paso Robles) and you will experience six wines in their tasting for a small fee (this includes a free tumbler).
Examples of a tasting from their current portfolio include Viognier, Grenache, Merlot, Petite Syrah/Cabernet blend, a Tempranillo blend, and Cabernet Sauvignon aged in French oak.
Cambria Wine Tasting Off The Pacific Coast Wine Trail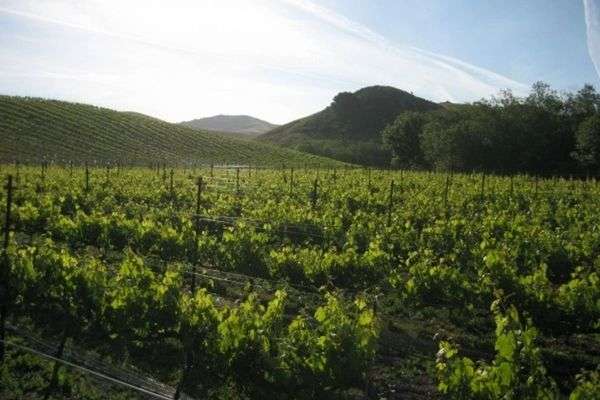 One of the few actual vineyards + wine tasting in Cambria, Bassetti features estate wines with varietals including Grenache, Syrah, and GSM Rhone Blend.
Their sustainably-farmed vineyard has been in the Bassetti family for over 100 years where it started out as a ranch for their grandfather of Swiss heritage to grow grapes for "personal consumption".
One of the best wine tasting experiences in Cambria comes from Madeline's on Moonstone, a sort of spinoff of the restaurant where you can taste their signature boutique wines in an oceanfront setting.
Cambria Shores Inn, located on Moonstone beach, hosts daily tastings and light bites and walk-ins are welcome. At their restaurant, Madeline's Cellar, you can also enjoy a tasting flight with your lunch. Yes, please!
This is the place to taste wine in Cambria. A variety of local wines awaits in a gourmet country mart setting with down-to-earth, friendly service.
This combination wine bar and gourmet grocer features food, wines and gifts for your favorite wine lover.
Sample wines from all over the Central Coast including Paso Robles, Santa Maria Valley, and Monterey.
Cambria Wine tasting – Final Thoughts
Partaking in a Cambria wine tasting offers a different type of experience.
You'll be enamored by their award-winning wines, but also by the beauty of the coastline and the kindness in their hospitality.
Cambria also features small-town to-dos like antique shopping, seaside restaurants and boutiques and larger attractions like nearby Hearst Castle.
Cambria Wine Tasting FAQ
How much does a wine tasting cost in Paso Robles?
The average cost is $15-$25 per person
Wine tasting fees can vary from one winery to another. The average tasting fee ranges from complimentary to $50 per guest for anywhere from four to nine tastes (an ounce or two each). 
How much is the Caymus Tasting?
Caymus is in Napa, however, each tasting is $50 and takes place over 90 minutes. 
Is Paso Robles a good wine region?
The temperature swings from day to night are more than any other appellation in California. With distinct meso-climates, diverse soils and a long growing season, Paso Robles is a special wine region fortuned with perfect growing conditions for producing high quality to exceptionally high quality wines.
What wine is in San Luis Obispo known for?
San Luis Obispo is known for their Chardonnay and Pinot Noir. These are the two most common varietals of wine that you will find in San Luis Obispo's Edna Valley. You may also taste Viognier, Riesling, Syrah, Grenache, Cabernet Sauvignon, and red blend wines.

Author: Tiffany Carter
Tiffany is a contributing writer to Armchair Sommelier. When she isn't writing about wine, the California native is touring local wineries (Hello Napa and Paso!) and filling her glass across the globe (Ciao, Tuscany!). She loves a full-bodied cab, but she plays favorites when it comes to a spicy Zinfandel or juicy Malbec. Her fridge is stocked with a bottle of sparkling rosé for emergencies. Hint: there's always an emergency. You can follow Tiffany @winetastetravel.