I've visited a ton of Virginia wineries over the years.  I'm gradually revisiting favorites, not so favorites, and new wineries so I can share the experience.   According to Virginiawine.org, there are over 300 wineries in Virginia.  Visiting all of them is starting to sound like Mission Impossible.  But I'll do my best. 
My latest Virginia winery field trip brought me to Stone Tower Winery in Loudoun County, Virginia.
My first impression:  Stone Tower is a big place.  Huge.  One quick look around the property, and it's obvious the owners have invested an enormous amount of capital into the infrastructure, as well as the vines.
As I pulled into the parking lot (also huge), I thought to myself . . . I'll bet this place is packed on the weekends!  Crowds make me twitch, so I almost never visit Virginia wineries on the weekends.  I made arrangements to visit on Stone Tower on a Tuesday, when tastings are by appointment only, and blissfully crowd-free!
Stone Tower is owned by Mike & Kristi Huber, who also own one of Northern Virginia's largest furniture stores, Belfort Furniture (if you live in northern Virginia, and you're past the IKEA stage of life, you probably own at least one piece of furniture from Belfort).  Once upon a time, the Huber Family lived in Germany, and the name Stone Tower (there's not an actual stone tower on the property, btw) was inspired by the imposing stone castles that dot the German landscape.  It's also a nod to the rocky soils on Hogback Mountain Road, where the winery is located.
Stone Tower boasts not one, but two different tasting rooms.  The first tasting room is a two-story red barn that serves as the family (read as: kids) and dog friendly tasting area.  The second tasting room is a brand new (and über-stunning) three-story tasting room.  The new tasting room and its outdoor terraces are for adults only.  (This is an interesting compromise between the wineries who don't allow kids at all, and those that end up being a playground that serves wine.)  The new tasting room is  a superbly decorated space (which I suppose is the easy part when you own a furniture store).  All of the floors are beautiful reclaimed barnwood, which I may or may not have drooled on, in an unsuccessful bid to reclaim them for my own house.
Stone Tower Winery has 202 acres, 60 of which are under vine, with plans to expand further.  The white grape varieties planted on the estate include Chardonnay, Viognier, Sauvignon Blanc, Marsanne, Rousanne, and Grenache Blanc.  The red grape varieties include Cabernet Sauvignon, Merlot, Cabernet Franc, Petit Verdot, Malbec, and Pinot Noir (more on that later).
Stone Tower produced 15,000 cases of wine in 2015.  That struck me as a lot of wine.  I'm more accustomed to hearing Virginia wineries say they're a small, boutique winery that produces somewhere around 2-5,000 cases per year.  So where does 15,000 cases of wine put Stone Tower in terms of size?  Depending on who you ask (and people actually debate this, passionately), a small boutique winery is a winery that produces less than 3,000 cases per year.  Some argue for 5,000 cases.  Some just like to argue.  Anyway, Stone Tower is not a small boutique winery.  But it's definitely not the largest winery in Virginia.  The largest wineries in Virginia (by cases of wine produced) are Williamsburg Winery and Chateau Morissette, at roughly 60,000 cases each.1
Still, 15,000 cases (180,000 bottles) is quite a lot of wine.  And Stone Tower is making quite a lot of wine quite well.  Stone Tower's 2013 Hogback Mountain blend of Cabernet Franc, Merlot, and Petit Verdot was one of the 12 wines selected to be part of the 2016 Governor's Case, representing the very top wines in Virginia.  [Read in Joe Biden's voice]:  this is a big effing deal.
Currently, Stone Tower makes wine under two different labels.  The estate label, Stone Tower Estate, is wine made at Stone Tower with grapes grown on the estate.  The Wild Boar Cellars label is wine made at Stone Tower, but with grapes sourced from other locations.
Lots of Virginia wineries do this (source fruit from other locations).  It's what allows an operation like Williamsburg Winery to make 60,000 cases of wine but only have 50ish acres of grapes on their property.  It's a supply and demand issue.  There are not enough quality grapes in Virginia to keep up with the demand for Virginia wines.  To wit, there are 252 (give or take) wineries in Virginia.  And according to the Virginia Commercial Grape Report, there are only 2,473 bearing acres of vinifera grapes.  I'll let you do the math.
So, wineries source fruit from other locations outside of Virginia.  They just have to be super careful about how they label their wines.  The Federal Alcohol Tax & Trade Bureau (TTB) has some very specific regulations for wine labels.  If a wine label says Virginia on the label, then at least 75% of the grapes must come from Virginia.  If a bottle of wine from a Virginia winery doesn't say Virginia (it'll probably say American somewhere on the label), it's a safe bet the grapes used to make the wine didn't come from Virginia.
Some argue that making wine with fruit sourced from other locations nullifies the concept of terroir.  Enter the debate about how much of winemaking is nature vs. nurture (if you're ever bored, just drop this topic into a wine forum and wait for the fireworks).  I have no real problem with this (it's definitely a way to showcase the skills and strategies of a winemaker), as long as the winery is honest with their labeling, and upfront about the source of the grapes during the tasting.  Stone Tower is both.
Does the average weekend winery visitor care about this?  Probably not.  But I think it's interesting, and this is my blog.
Here are the wines we tasted:
Lacey's Apple Wine 2015
An apple wine made with Gold Rush apples, grown by the Glaize Family in Winchester, Virginia.  There are some outstanding cideries in Virginia, but this is the first time I can remember a Virginia wine tasting starting with an apple wine (North Gate Vineyards in Purcellville ends their tasting with an apple wine).
The nose reminded me very much of a hard apple cider, so I expected this to be at least a slightly carbonated affair.  Tart, not at all carbonated.  Green apple and floral notes.  Aged in French oak and then a concrete egg (I can't look at the egg without thinking about Mork from Ork . . . Nanu Nanu).  200 cases made.  If you want a truly unique "Virginia" gift to share with friends, grab a bottle of this unique wine.  A real treat.  11.5% ABV.  
What's the difference between hard cider and apple wine?  Apple cider is simply apple juice that's been allowed to ferment.  The natural sugars in the apples do all the work, and the finished product is usually around 3-6% ABV.  Apple wine usually (but not always) has some added sugar (to boost the alcohol content) and finishes around 10-12%.  According to Cider Week VA,
Based on current law, Virginia hard apple cider can be up to 10% alcohol by volume, without chapitalizing (adding sugar to the juice).  Any fermented apple juice above 10% alcohol must be labeled 'apple wine.'  A cider can not have more than 7% alcohol when chapitalized.
Really cool sidebar:  There are twelve different labels for the Stone Tower Apple Wine, each one designed and/or drawn by a Stone Tower employee:
Wild Boar Sauvignon Blanc 2015  ⭐⭐⭐/86
Stone Tower's Wild Boar label is named for the road on which they're located — Hogback Mountain Road.  As part of the Wild Boar label (see above), this is 100% Sauvignon Blanc sourced from Napa Valley, but produced and bottled at Stone Tower.  Aged in stainless steel and neutral oak.  This is a leaner style Sauvignon Blanc, with plenty of grapefruit and pineapple flavors, nicely balanced acidity, and an herbal current running throughout, but it doesn't trespass into the lawn-clipping style of Sauvignon Blanc.  
Stone Tower has 7.5 acres of Sauvignon under vine, and this fall will be their first harvest.  I will be anxious to taste the first estate bottling.
Wild Boar Rosé 2015  ⭐⭐⭐/86
A blend of mostly Malbec with a dash of Cabernet Franc.  Again, the fruit for this wine was sourced from Napa Valley.  Notes of strawberries and fresh rose petals, this is slightly rustic (hello, Malbec) and blissfully dry, with higher acids to balance the tannins that peek through.  A great summer patio wine, but I'd happily drink this all year long.  Because nothing warms up a January day like a good, dry Rosé.  
Estate Chardonnay 2015  ⭐⭐⭐/87
This is only the fourth vintage of estate Chardonnay for Stone Tower.  100% Chardonnay, aged for seven months in 80% new French oak and 20% American oak.  Chardonnay is the ultimate blank canvas, and winemaker, Tim Crowe has done a fine job painting this one.  A lighter, leaner style with notes of lemon, peach, pear and vanilla.  There's a fun marzipan thing happening on the finish.  Well balanced, with a very sane use of oak.  472 cases made. 
Wild Boar Pinot Noir 2015  ⭐⭐⭐/88
100% Pinot Noir with fruit sourced from the Willamette Valley in Oregon.  Elegant and delicate, with flavors of strawberry, earth, and truffles.  Well balanced, with medium body and medium acidity.  This is Stone Tower's best-selling Wild Boar red wine, and understandably so.  It's very well made, and a real pleasure to drink.  A bottle of this came home with me.  
Virginia Pinot Noir?  You're wrinkling up your nose, I can tell.  Not much Pinot Noir is grown in Virginia.  According to Virginiawine.org, only about 15 of the 250+ wineries in Virginia make a Pinot Noir.  That's because Pinot Noir is a very fussy grape with a list of growing conditions longer than a celebrity diva's backstage demands.  It has thin skin and likes to be cool (but not cold) and despises the heat (and Virginia summers are oven HOT).  It demands good drainage and near perfect soil conditions.  It's also susceptible to every vine disease on the planet.
It's not easy to grow and make Pinot Noir in Virginia, and I've only tasted a handful of "grown in Virginia" Pinot Noirs.  They were completely forgettable wines with one very notable exception — Ankida Ridge (southwest of Charlottesville) makes surprisingly good Virginia Pinot Noir.  So, it can be done.  Stone Tower currently has 2.5 acres planted to Pinot Noir — on the lowest/coolest spot in the vineyard.  They expect their first harvest in 2017 or 2018.  And I'm very excited to see what winemaker, Tim Crowe, will do with that first harvest.
Wild Boar Malbec 2014  ⭐⭐⭐/88
75%+ Malbec, with the remainder a blend of Cabernet Sauvignon and Petit Verdot.  The fruit for this wine was sourced from Napa Valley.  Aged in new French oak.  A beautiful purple-ruby color.  Loaded with rustic black fruits and blueberries.  Medium+ tannins.  Medium acidity.  Medium + body.  Everything in balance and harmony.  A bottle of this came home with me, too. 
Wild Boar Sanglier Noble 2014  ⭐⭐⭐/87
A Bordeaux-style blend of 69% Cabernet Sauvignon, 21%  Merlot and the remainder Petit Verdot.  The fruit for this wine was sourced from Napa Valley.  Sanglier is the French word for wild boar (there's that Hogback Mountain theme again).  Aged in new French oak.  Flavors of black currant and black cherry, with some unlit cigar and graphite on the back-end.  Medium+ acidity.  Medium body.  I'd love to see what this does with a few years of cellar age on it. 
Hogback Mountain Estate 2013  ⭐⭐⭐/88
This was the first vintage red from the Stone Tower property.  Another Bordeaux-style blend of 69% Cabernet Sauvignon, 24% Merlot, 4% Cabernet Franc, and 3% Petit Verdot.  Aged for 18 months in a combination of new and used French and American barrels.  Bright, ripe red currant flavors with a big pile of pencil shavings on the finish (you remember that smell when you emptied the pencil sharpener in 3rd grade?).  A really well made wine, and a total no-brainer for inclusion in the Governor's Case.  Bravo.  
We didn't get to taste the Wind Swept Hill Estate 2013, but this is a slightly different Bordeaux-style blend at 60% Cabernet Franc and 40% Merlot.  
It's worth a trip to Stone Tower just to sit and admire the exceptional views and head-turning tasting rooms.  Stone Tower's wines are well made (there wasn't a single wine I poured into the dump bucket because I didn't enjoy it) and the staff is welcoming.  I'll be following closely to see how their Estate label grows and evolves as an expression of Virginia terroir.
This is Stone Tower's philosophy . . . and as far as wine philosophies go, it's a keeper.
Taste Wine Like A True Armchair Sommelier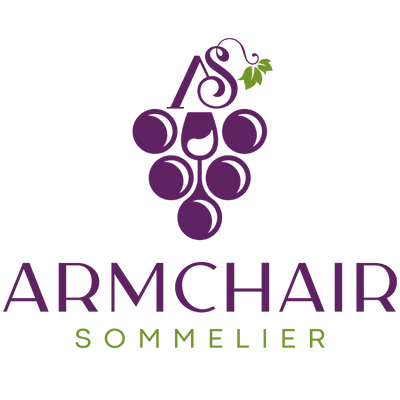 Spice up your next party with our FREE wine tasting guide! Learn what to look, smell, and taste for while appreciating your favorite bottle. We've also included a printable tasting notes template and a tasting wheel.