The Ultimate guide for fondue wine pairing. plus the best fondue recipe we've ever made.
If you like to celebrate Valentine's Day, Mother's Day or fill-in-the-blank holiday with a vat of hot melted cheese and bubbles you've come to the right place.
We've tested, and then tested again, the top picks for our fondue wine pairing. Which will soon become your fondue wine pairing. 
Best Cheese For Fondue Wine Pairing
If you've never had the pleasure, Cheese Fondue is a mixture of Grùyere and Emmentaler cheeses, melted into dry white wine and Kirschwasser (a potent cherry brandy from Germany).
Fondue got its start in Switzerland in the 18th Century (give or take a few decades) as a way to use up aging cheese bits and stale bread.  The local peasants figured out that they were less likely to chip a tooth on rock-hard bread if they dipped it in hot wine and cheese before eating it.  Smart peasants.
Classic Swiss Cheese Fondue Wine Pairing
1 garlic clove, halved
1 cup Grüner Veltliner
1 teaspoon lemon juice
2 cups (8 oz.) shredded Grùyere cheese
2 cups (8 oz.) shredded Emmentaler cheese
2 teaspoons cornstarch
2 tablespoons Kirschwasser (cherry brandy)
Pinch grated nutmeg
Rub inside of fondue pot with cut garlic clove.
Pour in wine and lemon juice and cook over medium heat until bubbly.  Turn heat to low and gradually stir in cheeses.
In a small bowl, blend cornstarch with Kirschwasser.  Blend into cheeses and continue to cook, stirring, until mixture is thick and smooth.  Do not let the fondue boil.  Season with nutmeg and serve with French bread cubes and sliced apples.  Makes about 4 servings.
You may be able to find a bag of Fondue Cheese already grated and corn-starched.  
So which bottle of bubbles did we choose?
Moët & Chandon Nectar Imperial (or Rosé)— A blend of Pinot Noir, Pinot Meunier and Chardonnay.  A Demi-Sec Champagne, this is a tad sweeter than a Brut style.  Deliciously clean and bright with surprising tropical fruit notes.  
I feel like I should be drinking this in a hammock next to some crystal clear turquoise water.  I was a little concerned how it would pair with the Cheese Fondue, but it stood up superbly.  Not overly sweet at all, and a surprisingly rich yeasty finish.
Cheese fondue is one of those foods that tastes so good to me that I keep eating it, even after I'm full.  And I'm past full.  It's a good thing I remembered to wear my fondue pants.
Taste Wine Like A True Armchair Sommelier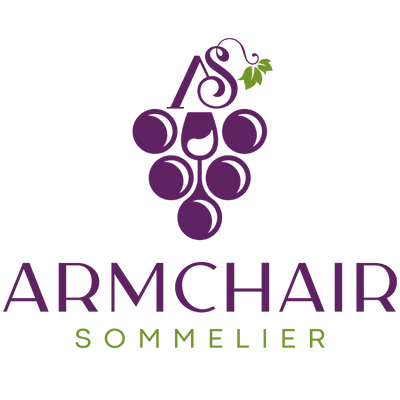 Spice up your next party with our FREE wine tasting guide! Learn what to look, smell, and taste for while appreciating your favorite bottle. We've also included a printable tasting notes template and a tasting wheel.