Wine In A Can: Scam Or Brilliant?
Is wine in a can any good? Or, is it just the latest gimmick? Mass market wine producers have a long history of going for the lowest common denominator when trying to sell more.
So, is the recent trend of canned wine another example of greed and bad wine, or something wine lovers should be paying attention to? Spoiler alert: It's actually really good! Check out our top 10 list PLUS get food pairings for each wine in a can.
While canned wines have been around for years, they seem to have had a break out in the late 2010s. It started with a few cans of Rosé thrown in the picnic basket and since has expanded dramatically to include offerings of red, white, and sparkling wines available in a can.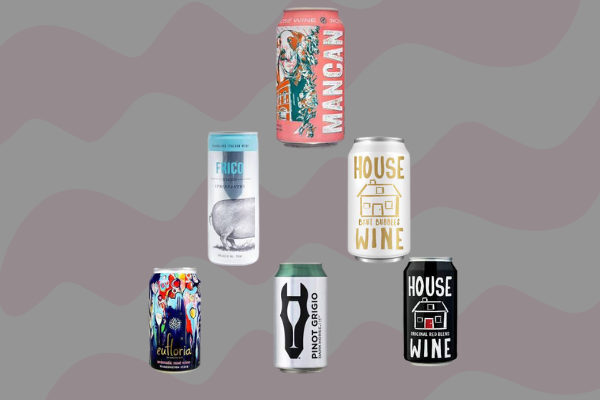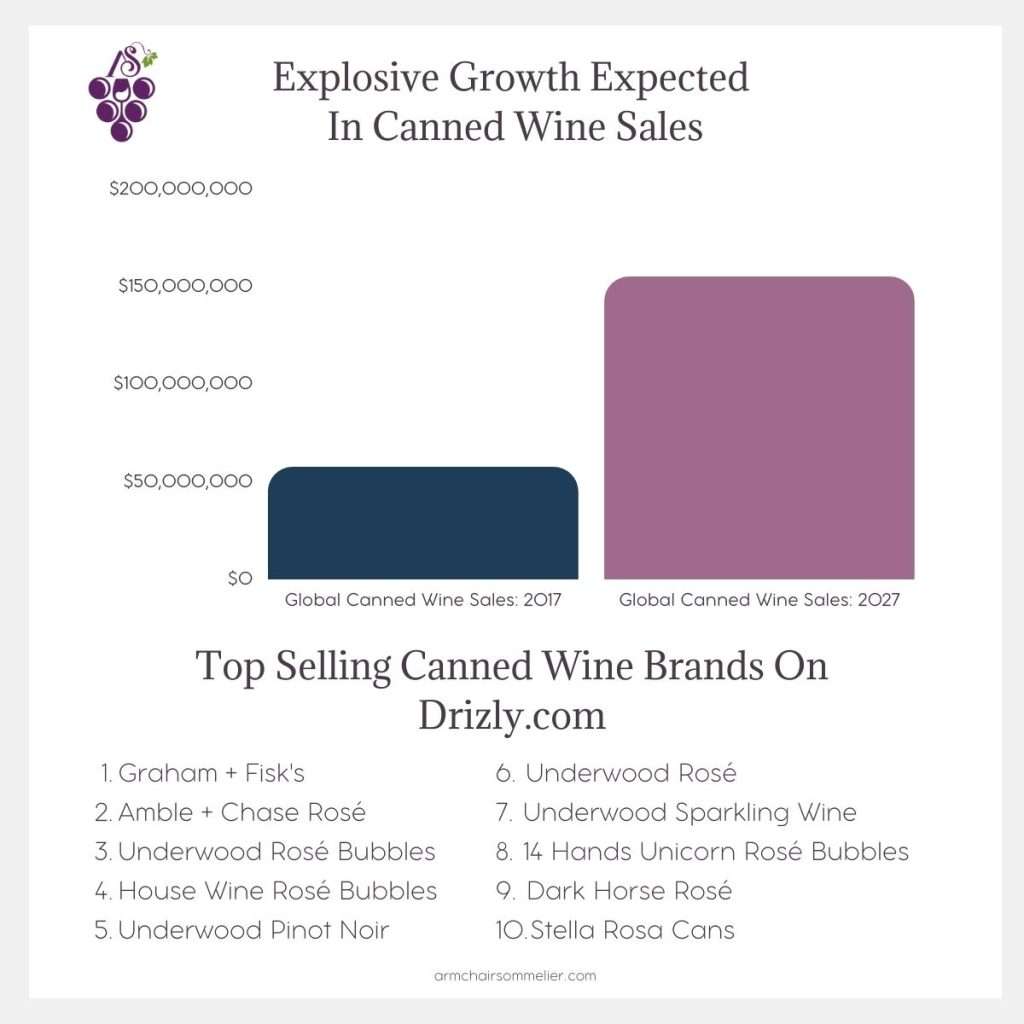 Top 10 Wine in a can brands
Wine Spectator is loving Graham + Fisk's Wine In A Can With Bubbles California NV (2022). If Wine Spectator is taking notice, maybe you should too. Graham + Fisk's Wine In A Can With Bubbles is a blend of unoaked Chardonnay and Viognier. Very bright with notes of melon. Pair with long walks on the beach, porch swings, pizza, and a lox country boil.
Our staff pick is Amble + Chase Rosé. Getting your hair done? With highlights? Pop in a straw and you're all set. Pairs well with backyard BBQs too.
Underwood Bubbles. This Underwood Bubbles is from the Pinot Gris grape from Oregon. Enjoy solo or pair with shellfish.
House Wine Rosé Bubbles. House Wine Rosé Bubbles is bright and crisp with all the citrus notes. Pairs well with a cheese plate, chicken, dried fruit and root vegetables, mmm good.
Underwood Pinot Noir. Oregon Pinot Noir to be exact. Although Underwood Pinot Noir did not make our "best of Willamette Valley" list, it's pretty darn good. It's our go-to airport wine of choice. Pairs well with your steak of chicken Chipotle bowl.
Underwood Rosé. Oregon Pinot Noir Rosé. You're going to love this with your salmon sushi or summer brat from the grill.
Underwood Sparkling Rosé. There's a theme here! Refreshingly bright sparkling wine in a can. This nice sparkler pairs well any burger (although we prefer beef), appetizers and snacks, fish tacos babyyyy!
14 Hands Unicorn Rosé Bubbles
Dark Horse Rosé
Stella Rosa Cans. Stella Rosa Black Semi-Sweet Red is sweet with dark bruite and blueberry notes. Pairs well with pool days or even put on ice for a Sangria feel.
Let's set taste aside for a moment and take a look at what's actually happening in stores. It's clear that shoppers are going crazy for canned wine.
While it still accounts for only a small fraction of the entire wine selling industry, market watchdog Brand Essence Research projects 168% growth in sales of canned wine between 2017 and its projected sales in 2027.
With numbers like that, it's worth looking a bit closer at what's going in on the world of wine in a can.
These days any wine shop with even a moderate selection is going to have a full complement of wine in a can for you to choose from. Even grocery store wine sections are getting in on the game with shelves full of brightly colored cans just begging to be put in the cart.
Why Should You Care About Wine In A Can?
There are some pretty obvious advantages to having wine packaged in a can rather than in the traditional bottle.
The Serving Size Issue: If you just want a glass or two and don't expect to have the chance to finish off the bottle in a day or two, the ability to open a single can of wine is a great option.
Portability: The smaller size of wine in a can makes it super portable. Perfect for small backpacks, picnic baskets, and maybe even a purse if you're feeling sneaky and need to get some wine past security at a concert. * Our legal team says we can't recommend you sneak wine into concerts, so this is definitely a joke…..
Quick Cooling: If you need an emergency glass of Rosé but don't have any already cold, a can will cool down much quicker than a full glass bottle.
Safety: Glass breaks. Once you finally score an invite to your neighbor's pool party, a pile of broken glass from your spilled bottle of Savy B is not going to get you a second invitation. Cans of wine make a great choice for days at the beach, camping trips, and anywhere else you can't guarantee a break-free experience.
It's Freaking Good Wine: Ok, not all of it is good, but there are producers out there making top-level wines destined for a can. These newer offerings are not simply garbage wine wrapped up in a pretty package and sold to wine loving idiots.
Negatives To Canned Wine
No Aging Possible: The shelf life of most cans of wine is around 18 months. This means a can of wine can not be aged significantly.
Sugar: Many wineries drop an extra dose of sugar in their canned wines making some options quite sweet. If you don't like wines with plenty of residual sugars choose your canned wine wisely.
The Snob Factor: May wine snobs will tell you that canned wine will never match the quality of a traditional bottle of wine. Honestly, this should probably be on the pro side of the argument because screw wine snobs.
Best Places To Buy Canned Wine
Need more options? If you're looking for some of the best canned wines, your best bet is to check out your local wine shop or grocery store. Most stores now carry a decent selection of canned wine, so you should be able to find something to fit your taste.
If you're looking for a specific variety or brand of canned wine, your best bet is to check out online retailers. We'll link to a few canned wines of each style below.
Canned Red Wine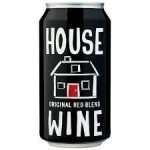 House wine in a can has been blowing up lately and there is a simple reason for it. It's simple, doesn't put on any airs of being something it's not, and ultimately, it tastes good. This red blend is a 40% merlot, 40% cab, and 20% Syrah blend and is so juicy and jammy, you're going to love it the next time you want a nice (cheap) glass of red.
Packaged in a 375 ML can, you'll want to crack open a can of House Wine on the porch with a few boxes of your favorite delivery pizza.
Michael David Freakshow Cabernet Sauvignon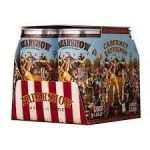 Michael David never disappoints in a bottle and he darn sure isn't going to slack off when putting his wine in a can. The Freakshow label means this medium bodied red will fight its way into your regular rotation after the first sip.
Available in a 4 pack of 187 ML cans, this wine is great for late nights around a campfire with a juicy burger.
Maker has canned up a fantastic Pinot that tastes like juicy red cherries with a kick of spice in the finish. In addition to a great taste, this wine is vegan friendly and organically farmed.
White Wines In A Can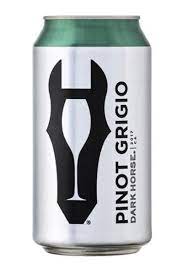 This California Pinot Grigio is great on a hot day. Throw the can in the cooler on the way to the concert and by the time you crack it open, you'll be blown away fo the green apple and citrus flavors of this pinot grigio varietal. The secret of the Dark Horse Pinot Grigio is the blend with a nice unoaked Chardonnay that adds an undertone of creaminess.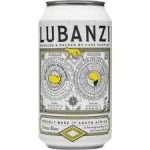 Straight from South Africa to your fridge, this Lubanzi wine just tastes like summer in a can. In addition to going great with a long boat ride, this wine makes the inner hippie in all of us smile thanks to its fair-trade certification.
Perfect for light summer lunches on the porch, you'll get strong tastes of peach, pear, and melon from this Chenin Blanc.
Canned Rosé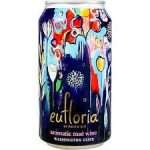 A sweet and slightly bubbly sparkling Rosé, this wine is a winner not only in the taste department but also wins the award for best label featured on this list. This crisp sipper is meant to be tucked into a bag and enjoyed with a beautiful view of the sunset. You'll get citrus and peach flavors with an unexpected hint of Rosemary as you enjoy this wine.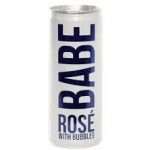 Honestly, this one wouldn't make it on the list if we were going for taste alone. Coming from the makers of White Girl Rosé, Babe loses points for its meh taste and over carbonation, but let's be honest. Sometimes you just want a can of Rosé to be enjoyed during an ironic Instagram shoot. Pick up a can or two for the novelty and call it a day.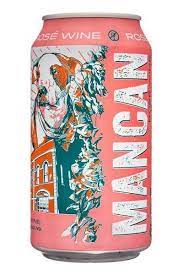 In a strong counterpoint to the Babe Rosé, the Mancan has a rock-solid Rosé paired with a great name and label design. This easy-drinking blend of zinfandel grapes, California chardonnay, and just a bit of riesling for sweetness is a great choice for your next cookout.
Sparkling Wine In A Can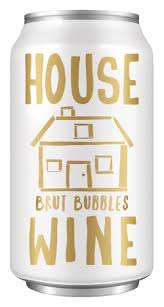 House wine makes it a twofer with a second appearance on our list thanks to this dry sparkling white. A blend of grapes from Washington State this wine has medium bubbles and a very light feel in the mouth. You're going to want to go with this can along with your avocado toast at brunch.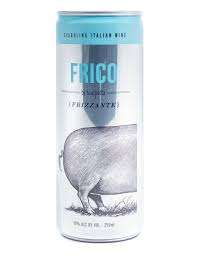 If you love Prosecco, you're really going to dig this Frico Frizzante from Italian winemaker Scarpetta. The light bubbles in this blend of Italian grapes like Trebbiano and Glera as well as a splash of Chardonnay make this wine a crisp clean sipper with just a bit of Italian flair.
If you need a refreshing sparkling wine to pair with a charcuterie board for your next picnic, you can't go wrong with this wine.
Wine in a can FAQ
Is wine in a can good?
Wine in a can sales are skyrocketing! What was once bad is now good. Major wine labels are canning their wine because is easier to "bottle", easier to carry (to the beach) and easier to consume.
Is there such thing as canned wine?
If you're looking for some of the best canned wines, your best bet is to check out your local wine shop or grocery store. Most stores now carry a decent selection of canned wine, so you should be able to find something to fit your taste. If you're looking for a specific variety or brand of canned wine, your best bet is to check out online retailers. We'll link to a few canned wines of each style here.
How many glasses of wine are in a can?
Most canned wines are 375ml (12 ounces), which is exactly ½ a regular bottle of wine. So you can get approximately 2 glasses of wine per 375ml (12 ounces) can. ahem… or one serving as we like to call it.
Does wine in a can taste different?
Bottom Line. To answer the highly controversial question: No, wine in a can does not taste different than in a bottle! In fact, it makes more sense to bring along wine in a can for camping, beach or hiking instead of a bottle.