Wineries In Livermore: A Tour Of California's Historic Wine Region
The Livermore Valley wine region in California is making a comeback and we wanted to understand why. We'll be your guide to the best tours, the best hotels and the best wineries in Livermore Valley, California.
You've definitely heard of the Napa Valley, you've probably heard of Sonoma, and you've probably even had a few nice bottles from Paso Robles. The California wine scene has been dominated by these names for years but if you look back into history a bit further you'll find a hidden gem that's looking to push its way back into the spotlight.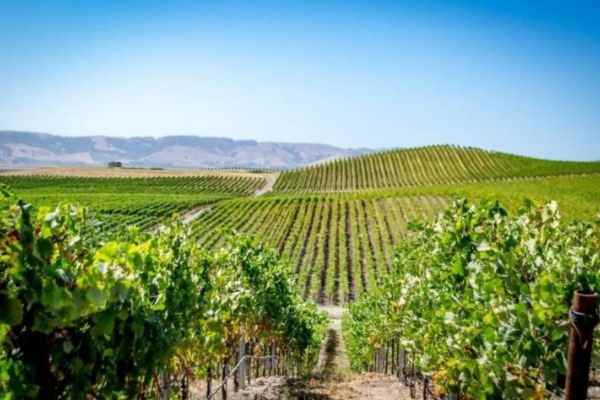 Livermore Valley AVA Basics
Located 30 miles east of San Francisco, in the San Francisco Bay AVA, the Central Coast appellation encompasses both the Livermore Valley and the San Francisco Bay appellations.
History Of The Livermore Valley Appellation
In October of 1982, the BATF (Bureau of Alcohol, Tobacco, Firearms and Explosives) granted one of the first U.S. appellations to Livermore Valley. This region is unique largely due to the valley's gravel-based soils and the marine winds that blow in from San Francisco Bay every afternoon.
Livermore Valley Geography
The Livermore Valley is unique among northern California winegrowing regions because of its east-west orientation. It is 15 miles long (east to west) and 10 miles wide (north to south), with coastal range mountains and foothills surrounding it.
Livermore Valley Climate
Because of the valley's east-west direction, coastal fog and marine winds from the Pacific Ocean and San Francisco Bay cool the valley's warm air, resulting in warm days and cool nights, perfect for growing fully ripened, balanced fruit.
Livermore's Soil
Gravel with good drainage, primarily, a soil type that reduces vine vigor while increasing flavor concentration in the grapes.
How It All Started
The Livermore Valley, one of California's oldest wine regions, was instrumental in shaping the state's wine industry. In the 1760s, Spanish missionaries planted the first wine grapes in the Livermore Valley.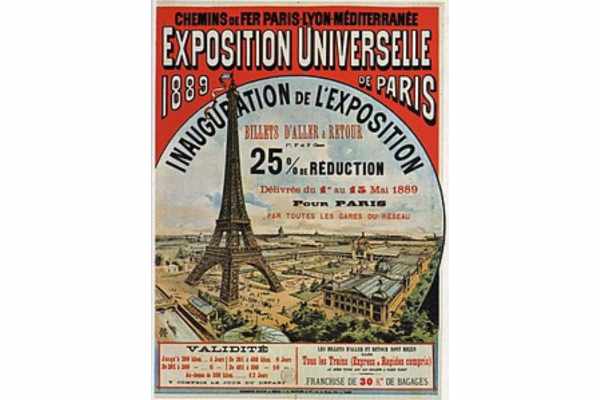 California innovators looking for excellent vineyard locations began planting grapes in the region in the 1840s. Robert Livermore sowed the first commercial vines and in the early 1880s, H. Wente, James Concannon, and Charles Wetmore recognized the area's winegrowing potential and founded their wineries.
In 1889, at the Judgement of Paris Exposition, Livermore Valley gained America's first international gold medal for wine, putting California on the global wine map. Chardonnay, Sauvignon Blanc, and Petite Syrah were the first varietal labelled wines to be bottled in the Livermore Valley.
A Livermore Valley clone is genetically responsible for nearly 80% of California's Chardonnay vines. Until Prohibition, the Livermore Valley had more than 50 wineries, contributing significantly to the state's enology and viticulture, which is still alive today.
What's New With Livermore Valley Wineries
New winemakers and viticulturists are joining forces with fifth-generation winegrowers to create this Livermore Valley wine resurgence. They are finding wine drinkers are still drawn to the region's rich winemaking practice, climate, soil, and geography.
There are now over 40 wineries in the region, with several more set to open soon, and over 3,000 acres of vineyards. Wineries range in size from small, 100-case labors of love to 400,000-case industry behemoths, and grapes include Merlot, Chardonnay, Italian, Rhone, and Spanish varieties.
Award-winning wines are showcased in welcoming tasting rooms, which also offer year-round activities. The Livermore Valley Winegrowers Association supports several consumer events each year, in addition to the numerous events at individual wineries, showcasing the region's capability, strength, and fine wines.
The Best Wineries In Livermore
Wente Vineyards
The Wente Vineyard Tasting Lounge is located on a historic landmark property in the Livermore Valley's rolling hills. In an idyllic setting in wine country, they present a selection of Certified Sustainable estate-grown wines. Join them on the patio to take in the beauty of the Livermore Valley while enjoying a unique culinary experience or a glass of wine.
Murrieta's Well
The winery is one of California's original wine estates, positioned off the beaten path in the Livermore Valley. Their wines are all sourced from the estate. Their vineyard is farmed, and grape varieties are planted in accordance with the various microclimates on the property. They produce exceptional blends that truly showcase the terroir of their estate.
Del Valle Winery
Visit this welcoming tasting room, where one of the knowledgeable hosts will take you on a tour of the property. Alternatively, relax and enjoy the vineyard from the outdoor tasting bar, which is shaded by an arbor. Do you have a bigger group? The courtyard, which is surrounded by the garden is ideal for a glass of your favorite wine or discovering something new with a wine tasting.
Bent Creek Winery
Bent Creek Winery is situated on twelve acres in the undulating hills of southeast Livermore, California and makes handcrafted red, white, and port wines. They are open for outdoor tasting and curbside pickup during Covid times. Wine can also to be bought by the glass or by the bottle. 
Concannon Vineyard
Concannon is the home of the Concannon Clones 7, 8, and 11, which helped California Cabernet achieve international recognition, as well as "America's First Petite Syrah," which was introduced in 1883. Amid the love affair of the vines, they invite you to enjoy award-winning wines and inspiring tours. The "Top 25 Most Awesome Tasting Rooms in California," according to IntoWine.
Amazing Wine Tasting Experiences In Livermore Valley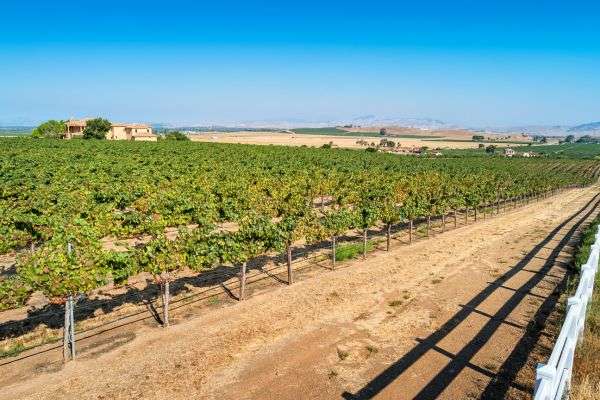 Nestled amidst the rolling hills of California's East Bay, Livermore Valley is a wine lover's paradise, boasting a rich history and an array of amazing wine experiences. Let's embark on a journey through the heart of this winemaking region, unveiling the extraordinary vinicultural adventures that await.
Where To Stay In Livermore Valley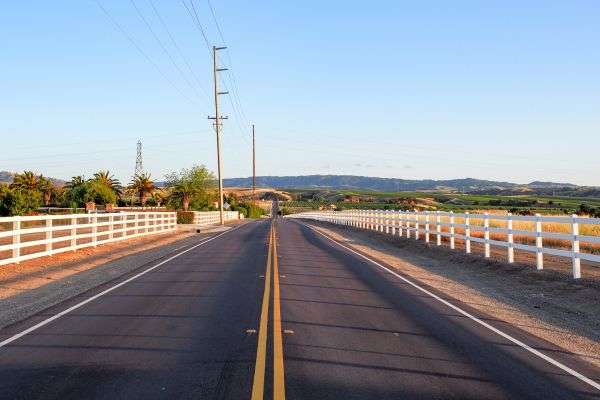 When planning a visit to the picturesque Livermore Valley, one of the San Francisco Bay Area's hidden gems, choosing the perfect place to stay is essential for a memorable experience. Let's delve into the diverse range of accommodation options available in this vibrant wine region. These are some of the best-rated places to stay on Booking.com.
Purple Orchid Resort and Spa
The Purple Orchid Resort and Spa offers an loads of activities on site or in the surrounding area, including golfing, cycling and hiking and wine tours of course. We love this property for its views and location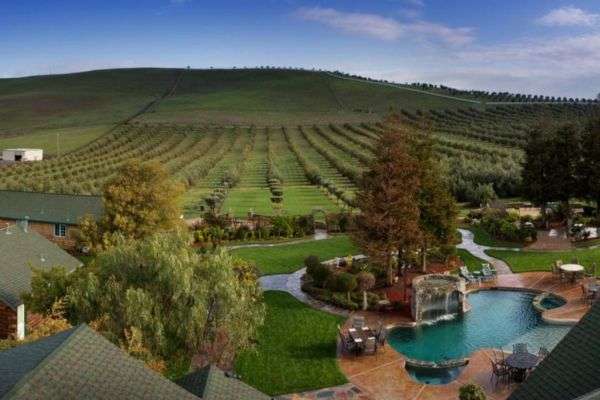 Sun-Soaked Livermore Gem with Patio and Fire Pit
Sun-Soaked Livermore Gem with Patio and Fire Pit provides air conditioning accommodations and is just near the Oakland Coliseum and Oakland International Airport.
This four-bedroom holiday home has free WiFi, a cable flat-screen TV, a washing machine, and a kitchen with an oven and dishwasher. The place includes linens and towels.