Where To Find The Best Paso Robles Zinfandel
Get in Zin lovers, we're going wine tasting.
This winery's got us sayin "If Dorothy were here, she'd raise Toto up like Simba and say, 'There's no place like Paso Robles Zinfandel at…'."
Cruising through the wild west of Paso Robles, it dawns on me that even though Cabernet Sauvignon makes up 39% off all grape varietals planted here, Paso Robles Zinfandel can go unmatched against any other California wine region. 
It's like truffle butter on my La Brea Bakery baguette compared to all the margarines on wonder bread.
Zinfandel was the first commercially viable grape planted back in 1914 and now it is one of the most popular varietals offered — responsible for numerous award-winning wines with even a springtime festival honoring it, ZinFest.
So where can you find the best Zinfandel in Paso? You can pretty much throw a quarter and hit a winery that carries a stunning Zin, but these are some of the wineries producing the best Zinfandel to include in your future Paso itinerary.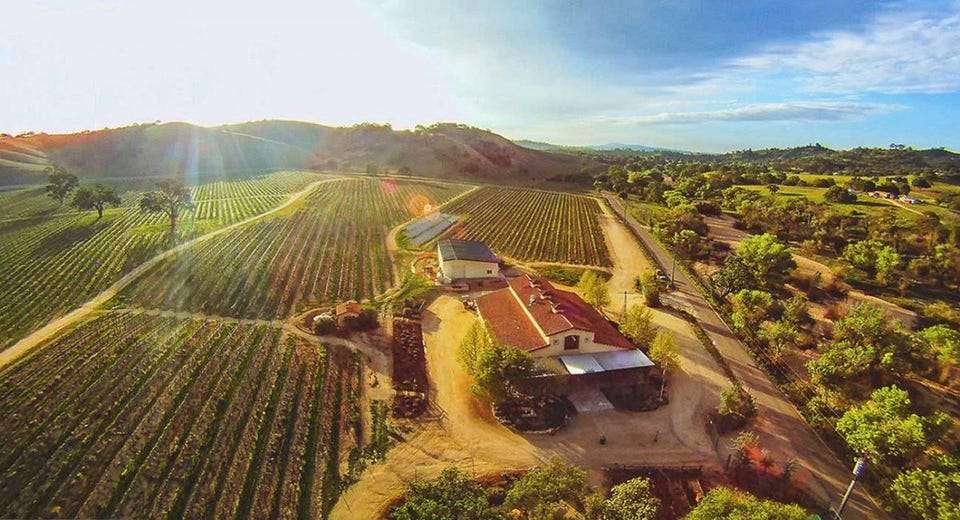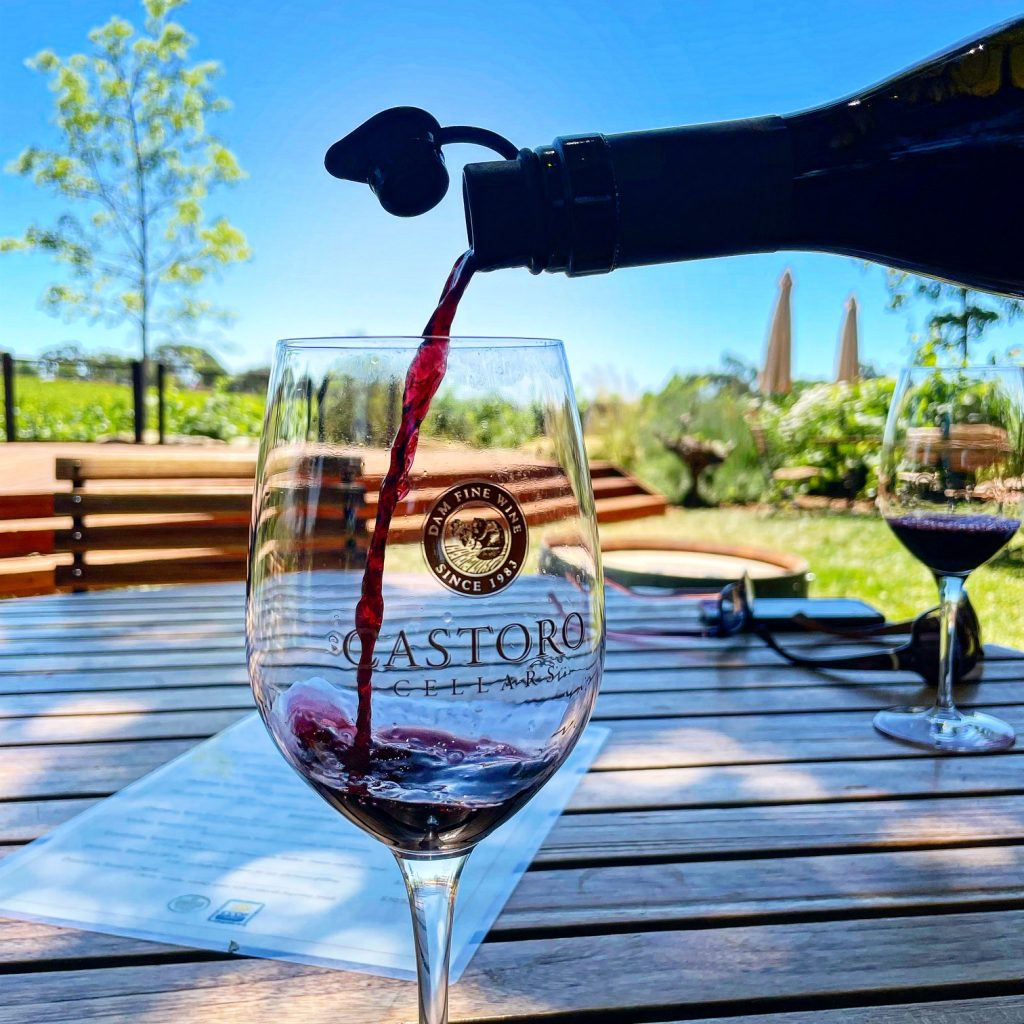 If you're just in Paso Robles for a weekend, make sure to add Castoro to your short list of wineries to visit.
This welcoming winery has some of the best Zinfandels in the region including their signature Zinfandel and their Zinfusion made of Zinfandel, Primitivo, and Petite Sirah grapes (this tasty blend is also offered in a can!).
Just a fun fact: Castoro Cellars lends their grapes out to many other wineries including Trader Joe's for their signature Coastal wines.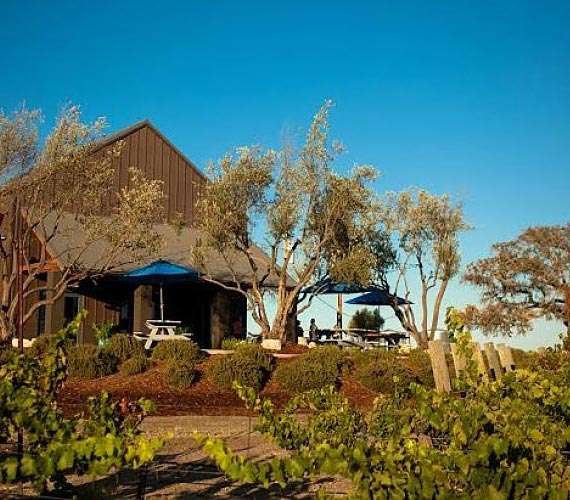 If a winery calls themselves a Zinfandel winery, it's immediately going on the list.
J. Dusi winery does not disappoint with their selection of Zin — their current portfolio includes eight Zinfandel and Zinfandel blends. 
Their Paper Street Zinfandel is exceptional with sweet aromas of butterscotch and creme brûlée and then hitting you with flavors of wild dark berries.
Although you'll find mostly Rhone varietals at this scenic winery, their Brightest Star Zinfandel is just as its name says — one of the boldest and brightest of their wines. 
The vintage has already scored a 96 point rating with the Sunset International Wine Competition and 94 points with Vinous. For this wine the grapes are destemmed and fermented in stainless steel tanks and aged 22 months.
The finished product is chef's kiss (or winemaker's kiss).
Opolo's Mountain Zinfandel is filled with bold-in-your-face fruit flavors like spiced raspberry and red cherry.
Aromas of sandalwood and gooseberry give it a smooth, lasting finish. Their winery features wine tasting of their latest releases as well as a patio menu with gourmet pizzas and salads.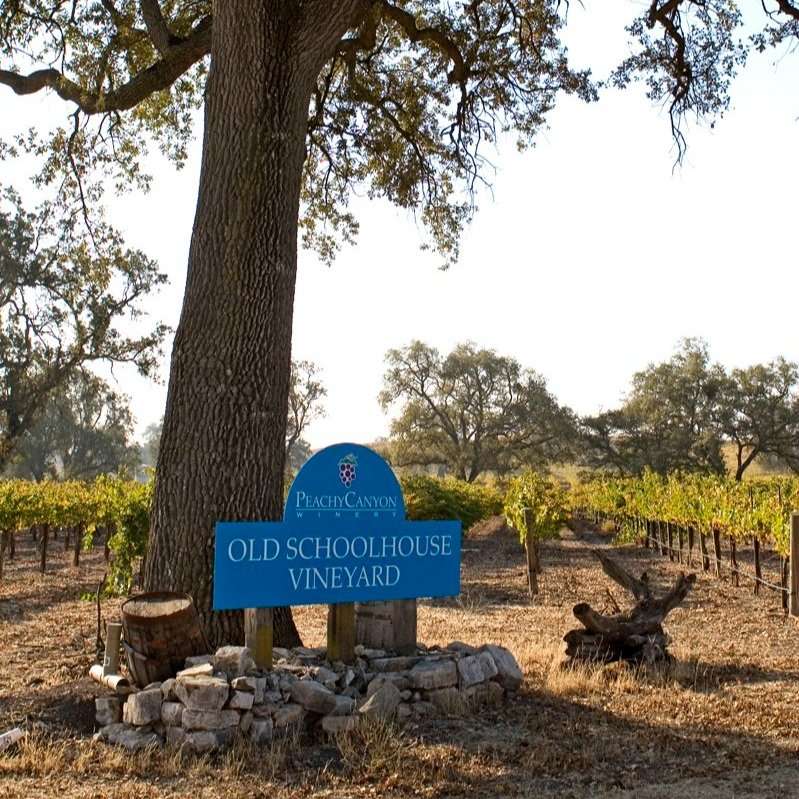 There's no detention at this Paso Robles winery that serves up various Zinfandel and Zin blends in the historic Bethel Schoolhouse (circa 1886).
Their flagship Zinfandel "Westside" catches your nose by sweet surprise with aromas of rhubarbs, strawberries and allspice. The black cherry and boysenberry flavors are the perfect complement to the dry finish of leather, tobacco and cassis.
Home on the range is literal here as you walk with caution to the front entrance of the tasting room, careful not to step on any of the many chickens walking around their winery.
Rangeland Wines's dark ruby Zinfandel has calming aromas of raspberry bramble, allspice and wet granite. Extra bold flavors of black raspberry, clove and blood orange will swirl down the back of your throat with every sip. 
If Dorothy were here, she'd raise Toto up like Simba and say, "There's no place like Zinfandel at Rangeland".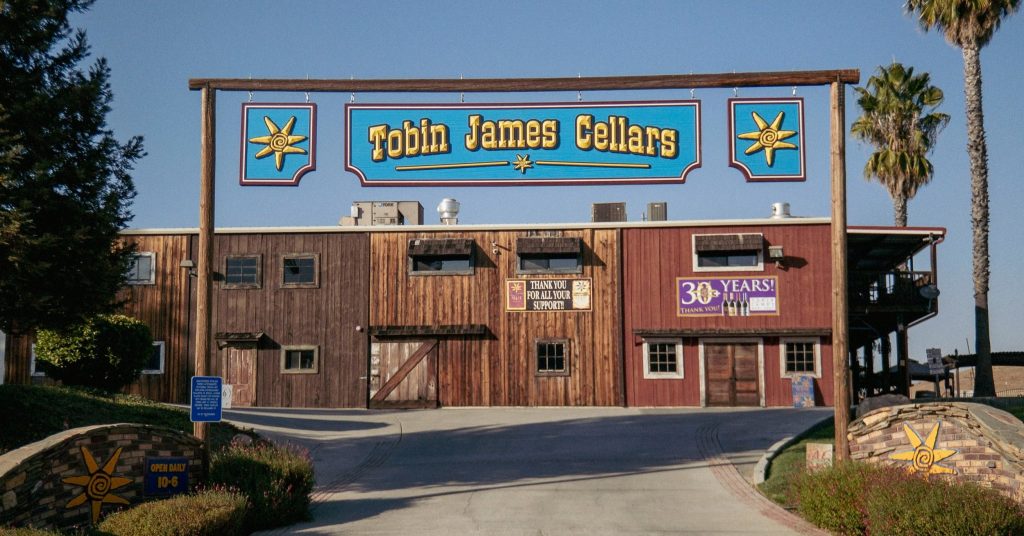 It's the first (and busiest) winery stop on your way into Paso Robles, but don't discount it as a tourist trap. Tobin James actually has some fantastic Zinfandels, making it just one of the reasons why it is the most popular wine club in the nation with more members than any other winery.
Their "Ballistic" Zinfandel fills your glass with layers and layers of juicy flavors while their "Silver Reserve" Zin is rich and intense with ripe, rich fruit and extra jammy.
There's so much for Zin lovers to taste at Turley Winery in Paso Robles. There's at least five Zinfandel wines to choose from including a Paso Robles Zinfandel Rosé. Their 50 vineyards (primarily Zinfandel and Petite Syrah grapes) span over the state of California and can date back to the late 1800s. 
Their outdoor patio makes for a relaxing space to sit back and enjoy the many wonders of Zin.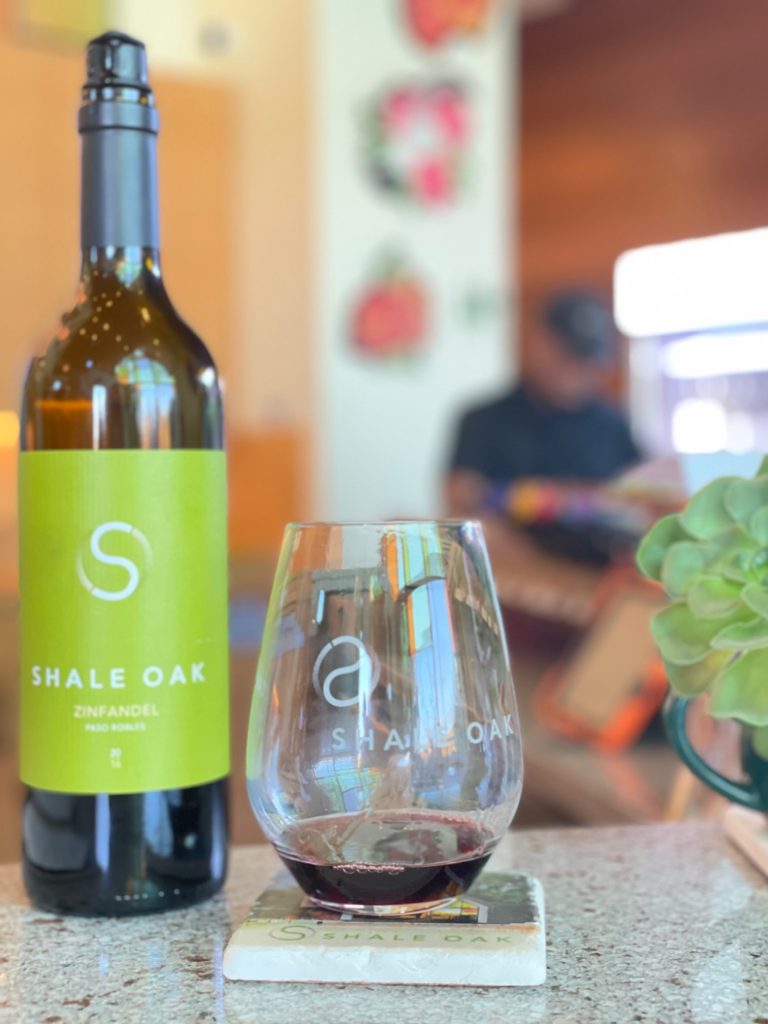 Come for the Zin stay for the dogs that will greet you when you arrive to this architect's dream of a winery.
The colorful geometric glass facade hypnotizes you as you walk through the front door, preparing you to taste a beautiful Zin made with a holistic approach to winemaking at their certified sustainable winery.
Their Zinfandel is an earthy blend of white pepper, cedar and red fruits.
If you can find the willpower to stop gazing at the beautiful label created by an Italian artist featuring hand painted art of famous alleys in Italy, the Zinfandel is just as exquisite.
Their philosophy of "let the vines do the work" leaves wine lovers with an estate grown Zin marrying flavors of dark fruit, spice and black cherry and a slight pinch of tobacco.
They also have a delicious Zinfandel Port to enjoy as dessert.
Paso Robles Zinfandel Wrap-Up
Planning your Paso Robles vacation around one varietal like Zinfandel is quite easy and will take you through various districts like Adelaida, Creston, and San Miguel.
There isn't really a bad Zin to taste in Paso, they are all quite good and hold up against their big brother, Cabernet Sauvignon.
If Zin isn't your jam, there are plenty of Zinfandel blends to try — you might even discover your new favorite varietal.
want to bring paso robles zinfandel home with you?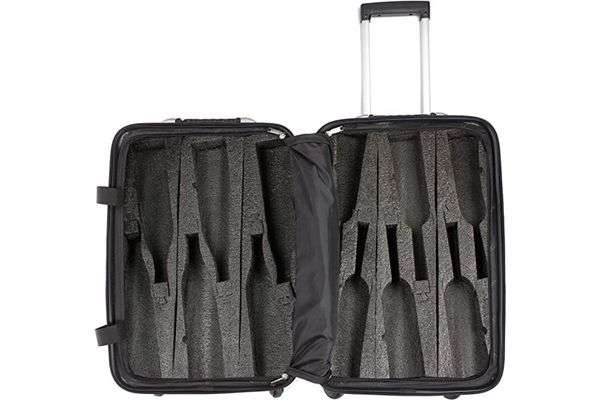 We recommend the VinGardeValise 12 bottle wine suitcase. There are a couple ways you can use this suitcase. One is, when you come home you only pack half the suitcase with wine and the other side clothes; or, what we do is bring a duffle bag to carry our clothes home. You can still check a duffle bag home btw, you don't have to schlep it around for all four connections.
Pro tip: you can also use the duffle bag to drop off your clothes to be laundered if you're doing an extended trip. Multiple uses for one duffle bag.
FAQ-Paso Robles Zinfandel
Author: Tiffany Carter
Tiffany is a contributing writer to Armchair Sommelier. When she isn't writing about wine, the California native is touring local wineries (Hello Napa and Paso!) and filling her glass across the globe (Ciao, Tuscany!). She loves a full-bodied cab, but she plays favorites when it comes to a spicy Zinfandel or juicy Malbec. Her fridge is stocked with a bottle of sparkling rosé for emergencies. Hint: there's always an emergency. You can follow Tiffany @winetastetravel.