Inglenook Winery: The Ultimate Guide
You've heard of Inglenook Winery. Owned by Francis Ford Coppola, yep that one. Located in the St. Helena sub-appellation, arguably the best of all in the Napa Valley AVA.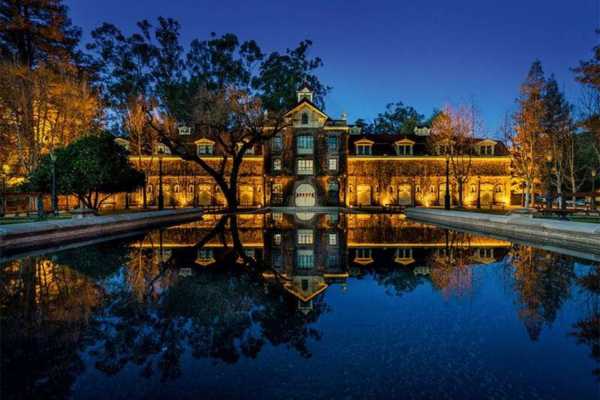 Visit Website

(707) 968-1100

1991 St. Helena HWY Rutherford, CA 94573

Hours
Monday: 10:30-5
Tuesday: 10:30-5
Wednesday: 10:30-5
Thursday: 10:30-5
Friday: 10:30-5
Saturday: 10:30-5
Sunday: 10:30-5
Inglenook Vineyard Information
If you're looking for a winery with history Inglenook Winery has it in spades.
This Napa winery was founded way back in 1879 by a Finnish sea captain, you heard that right.
Purchased in 1975 by Francis Ford Coppola, yes that one, Inglenook changed hands a few more times, was repurchased by Coppola in 2011.
Enough with the history lesson, Inglenook has over 1700 acres of vines including over 200 which are certified organic. With a variety of tasting options, a comfortable and casual European style bistro, and even a wine cave, Inglenook is a great spot to stop on any tour of Napa Valley.
---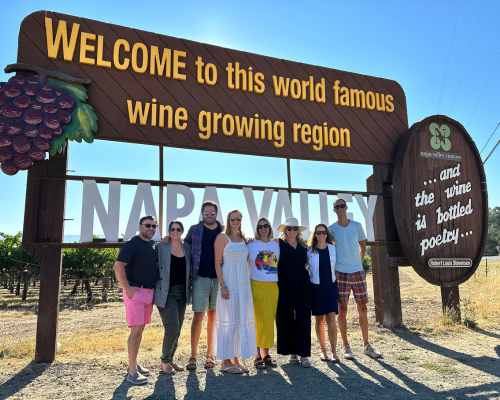 Planning a trip to Napa but don't know where to start, or worse yet, you're 10 hours deep and frustrated? You won't want to miss our Napa Trip Planner!
---
Where To Stay Near Inglenook Winery
There are loads of hotels, adorable Inns and B&B's in St. Helena and Rutherford. Check 'em all out.
Inglenook Winery Tasting Information
Note: Inglenook sees quite a lot of demand for its tastings. They recommend you make reservations well in advance of your visit.
​​You can reach their reservations department at 707-968-1179 or reservations@inglenook.com.
Inglenook Estate Library Tasting
The Estate Library Tasting at Inglenook is hosted in their Athenaeum (we looked it up, it's a fancy word for a library). Guests will taste a selection of red wines including a Zinfandel, Syrah, and their Estate Cabernet Sauvignon.
As a special treat at the end of each experience, you'll be given a taste of the most recent vintage of Rubicon, Inglenook's premier Bordeaux-styled red paired with a tasting plate from the Estate Chef.
The Estate Library Tasting costs $125 per person, lasts 60 minutes, and is limited to four guests per party.
Scheduled this tasting between 11:00 AM and 3:00 PM from Thursday through Sunday.
Inglenook's Heritage Tasting
If you'd like a taste of Inglenooks history their Heritage Tasting is a great option. You and your party will be guided through a seated tasting of the Estate wines including Rubicon, the vineyard's premier red wine. Your tasting will be led by an in-house sommelier and held in the historic gravity flow winery.
The Heritage Tasting is $75 per person.
Take part in this tasting Thursday through Monday between 11:00 am and 4:00 PM.
Inglenook Winery Salon Tasting Flight
The Salon Tasting Flight at Inglenook provides a truly unique experience. This tasting is held in the original cave cellars that were used for aging in the early days of the winery. Fear not, the cave has been refit with comfortable furniture and all modern conveniences.
The tasting itself is a two-hour wine flight tasting of estate wines and is accompanied by a cheese and charcuterie platter. Parties are limited to eight guests.
The Salon Tasting Flight is only available seasonally from November through April. Be sure to make reservations for this tasting available Thursday through Monday from 11:00 AM to 3:00 PM.
Inglenook's Private Library Tour & Tasting
Fully immerse yourself in the long history of winemaking at Inglenook with the Private Library Tour & Tasting. This is a private experience that includes a tour of the Chateau and the grounds of the winery while enjoying a glass of Blancaneaux the featured white wine at Inglenook.
After the tour, you'll be brought to the cellars for a sommelier guided tasting of a flight of library wines thoughtfully paired with cheeses and a charcuterie platter.
This experience costs $150 per person and is limited to parties between 4 and 10 guests. It is available Thursday to Sunday from 11:00 AM to 3:00 PM.
Inglenook Bistro Experience
If you're not feeling the structure of a formal wine tasting, the Inglenook Bistro Experience is a great option. Picture yourself in a European cafe enjoying wine by the glass alfresco under a canopy of trees covering a courtyard and you've got a feel for what to expect.
The reflecting pool in the courtyard is an unexpected surprise. Kids and parents alike will love the option of borrowing a wooden boat to sail in the pool.
Wines are available by the glass and bottle. Non-drinkers will also have their choice of sodas and coffees. Small plates and a selection of cigars are also available.
The Bistro is open seven days a week from 11:00 AM to 4:00 PM by appointment. Be sure to call ahead to get a spot.
want to bring a piece inglenook home with you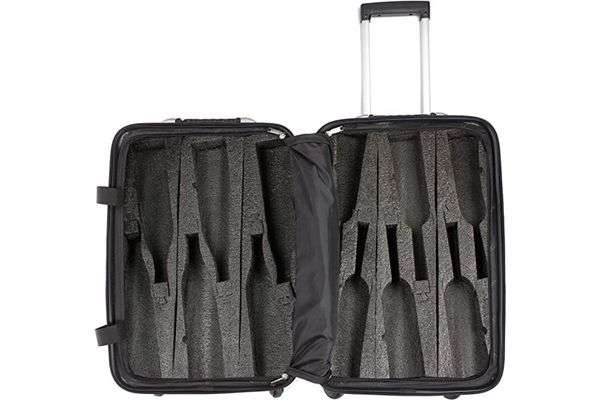 We recommend the VinGardeValise 12 bottle wine suitcase. There are a couple ways you can use this suitcase. One is, when you come home you only pack half the suitcase with wine and the other side clothes; or, what we do is bring a duffle bag to carry our clothes home. You can still check a duffle bag home btw, you don't have to schlep it around for all four connections.
Pro tip: you can also use the duffle bag to drop off your clothes to be laundered if you're doing an extended trip. Multiple uses for one duffle bag.