Napa AVAs And The Wine They Produce
Napa AVAs and the wine they produce. We'll attempt to answer this question:  Can you taste a difference between Napa Valley sub-appellations?
Join us, won't you?
Today is the day!  Our supper club Carpe Vinum is going to Napa Valley after the earthquakes and fires we're doing our small part to support recovery.  
There are many grapes grown in Napa Valley, but there's only one grape to rule them all — Cabernet Sauvignon.  
So, each of us is bringing a bottle of Cabernet from a different Napa Valley sub-appellation, and a food to pair with it.
And we'll attempt to answer this question:  Can you taste a difference between Napa Valley sub-appellations?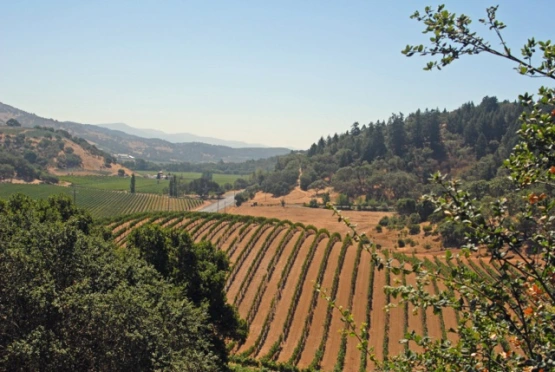 Can You Differentiate Cabs From Each Napa AVA?
I've done a lot of "research" over the last couple of years about Napa Valley terroir, and it's pretty much unanimous — Napa Cabernet Sauvignon tastes like Napa Cabernet Sauvignon.  
But can anyone really tell the difference between Napa AVAs? Does a Cab from Oakville taste different from and a Rutherford Cab?  This is the subject of much, much debate among winemakers and wine-lovers alike.  
There's a lot of intense discussion about nature vs. nurture — where and how heavy the hand of a winemaker should be.
I read some arguments (mostly by guys named Pierre and Jacques) that California doesn't really have terroir because it's too much — too much power, too much fruit, too much alcohol.  
I don't like/buy that argument . . . because it's that congruence of things that makes Napa, well, Napa.
If I distilled any kind of wild generalization for Napa Valley terroir (at least for Cabernet Sauvignon), it boiled down to this:  Cabernet Sauvignon from the Napa Valley floor tends to be more powerful and fruit forward.
Cabernet Sauvignon from the mountain area AVAs tends toward a leaner style, with great acid and savory and spice elements taking center stage. I'm excited to put that generalization to the test.
But first . . . I need a Napa Valley refresher.
Napa Valley is the most well-known wine region in California.  But Napa produces only 4% (that's barely a drop in the spit bucket) of all the wine produced in the state of California.  
Over 45,000 total acres of grapes are planted in Napa — and that's only the third largest planting in California (after San Joaquin and Sonoma).  
Dusting off what I remember from Econ 101 —  Napa's limited production, coupled with a high demand, drives prices up.
Have I paid $100+ for a bottle of Napa Cab?  Guilty.  I don't love the price tag, but I still get out my wallet. Because people will pay what the market will bear.  
Enter the Napa cult wines.  Screaming Eagle costs $4,000+ a bottle because people are willing to pay $4,000+ a bottle.  Not me, people . . . but people.
Napa Valley- A Brief History
George Yount was the first to plant grapes in Napa Valley, sometime around 1838.
The first commercial winery in Napa was established either by John Patchett or Charles Krug (depending on who's telling the story), sometime around 1860.  
And today there are over 400 wineries in Napa Valley, most of them family owned.
Winemakers in Napa have always been a resilient bunch.  The triple-whammy of phylloxera, prohibition and the Great Depression nearly wiped out winemaking in Napa Valley.  
But slowly, Napa recovered.  And in 1976 at the now infamous Paris Tasting, Napa fired a warning shot across the bow of the Wine World — Napa can (and will) play with the Big Dogs.
But slowly, Napa recovered.  And in 1976 at the now infamous Paris Tasting, Napa fired a warning shot across the bow of the Wine World — Napa can (and will) play with the Big Dogs.
Napa isn't a big piece of real estate.  It's 30 miles long and only about 5 miles wide. By way of comparison, this is about 1/8 the size of Bordeaux.  
Napa is flanked by mountain ranges on both sides — the Macaymas Mountains to the west, and the Vaca Mountains to the east.  
The mountains protect the valley from the cool breezes off the Pacific Ocean.  And, at the southern end of the Napa Valley, the San Pablo Bay pulls some very important fog into the valley, keeping overall temperatures significantly cooler in the southern part of the valley.  
The Napa River runs north-south through the valley, and soils vary depending on how close or far away from the Napa River they are.
Bottomline:  It's a lot cooler in the southern parts of Napa Valley, and warmer in the northern parts.  It's counter-intuitive, but true.
Napa Valley is an AVA in and of itself, but there are also sixteen sub-appellations in Napa Valley.  
In advance of our club tasting, I thought I should review the Napa Valley sub-appellations. 
Here are the Napa Valley sub-appellations, listed in order of creation.
 = Fog influence

 = Warm days, cool nights

 = Mountain/Altitude influence
Napa AVA Los Carneros (1983) 
  Los Carneros AVA (1983) — The Napa Valley anomaly.  A cooler, wetter microclimate because of its proximity to San Pablo Bay, it's too cool for Cabernet Sauvignon here.  Pinot Noir and Chardonnay are the backbone of Carneros.  It's also home to many of the sparkling wine producers in Napa.
Napa AVA Howell Mountain (1983)
  Howell Mountain AVA (1983) — Vineyards here are planted between 1,400 and 2,200 feet above sea level.  Altitude serves as the cooling element — days are warm and sunny, nights are cool.  Cabernet Sauvignon and Zinfandel flourish here.
Napa AVA Wild Horse Valley (1988)
  Wild Horse Valley AVA (1988) — Most vineyards are planted between 600-1,900 feet, so they miss out on the cooling effects of valley fog.  Moderation comes from altitude and winds coming off the Suisun Bay.  Soils are thinner, so the vines are stressed — this reduces yield, but increases concentration and quality.
Napa AVA Stags Leap District (1989)
  Stags Leap District AVA (1989) — Named after a legendary stag who, while being chased by hunters, made a bionic leap between two mountain peaks.  Cabernet Sauvignon is the signature grape.  Moderated by cool breezes and fog from the San Pablo Bay.
Napa AVA Mount Veeder (1990)
  Mount Veeder AVA (1990) — The highest peak in the Macaymas Mountains, at 2,700 feet.  Vineyards are planted at up to 2,630 feet, which puts them mostly above the fog line.  Days are warm, nights are cool.  Cabernet Sauvignon dominates, but Merlot and Syrah have a foothold.
Napa AVA Atlas Peak (1992)
  Atlas Peak AVA (1992) — The Foss River is the terroir driver here.  Vineyards lie above the fog line.  Soils are volcanic and porous, which leads to lower yields and higher quality grapes.  Cabernet Sauvignon and Chardonnay are the stars of Atlas Peak.
Napa AVA Spring Mountain District (1993)
  Spring Mountain District AVA (1993) — Moderated by Pacific Ocean breezes.  Most vineyards are scattered on peaks and planted at 400-600m above sea level.  The dominant grape is Cabernet Sauvignon.
  Oakville AVA (1993) —  Home to some of Napa's most famous wineries — Screaming Eagle, Harlan Estate and Robert Mondavi.  Moderated by San Pablo fog, and a little cooler than it's neighbor, Rutherford.  Cabernet Sauvignon is King of Oakville, and Oakville Cab flavor profiles often include eucalyptus, mint, sage, and black currant.
Napa AVA Rutherford (1993)
  Rutherford AVA (1993) — Warmer than it's neighbor Oakville, grapes ripen a little quicker, producing more tannic wines, capable of aging.  Cabernet Sauvignon is King of Rutherford.  The flavor profile is often called Rutherford Dust, and includes plum, cherry, herb and mint descriptors.
Napa AVA St. Helena (1995)
  St. Helena AVA (1995) — Vineyards are located where the Napa Valley narrows significantly.  It's home to some of the region's most famous wineries — Joseph Phelps, Turley, Duckhorn and Beringer.  There's less fog and wind than in more southern AVAs.  Cabernet Sauvignon is the most widely planted grape, but because it's farther north (and away from the fog), it's warmer and also well suited to Zinfandel.
Napa AVA Chiles Valley (1999)
 Chiles Valley AVA (1999) — One of the smallest AVAs in the US.  Vineyards planted at 800 to 1,300 feet.  Winter and spring are cooler here, so harvest comes later than on the valley floor.  Cabernet Sauvignon and Zinfandel are the most successful grapes.
Napa AVA Yountville (1999) 
  Yountville AVA (1999) — Moderated by maritime influence and fog.  Most vineyards are planted to Cabernet Sauvignon and Merlot.
Napa AVA Diamond Mountain (2001)
  Diamond Mountain AVA (2001) — One of the northernmost AVAs, moderated by Pacific Ocean breezes.  Soils are mostly volcanic and rocky.  Dominant grape:  Cabernet Sauvignon.
Napa AVA Oak Knoll District (2004)
  Oak Knoll District AVA (2004) — Warm, but not hot — fog lingers a little longer here.  Cabernet Sauvignon , Sauvignon Blanc, Chardonnay and Riesling (!) are planted here.  Note to self:  Get ahold of an Oak Knoll Riesling.
Napa AVA Calistoga (2009)
  Calistoga AVA (2009) — Warmer and less humid than wineries on the valley floor.  Soils are mostly volcanic and rocky.  The dominant grapes are Cabernet Sauvignon, Zinfandel, Syrah and Petite Sirah.
Napa Valley AVA Coombsville (2011) 
  Coombsville AVA (2011) — Napa's newest AVA, established in 2011.  There's a maritime influence because of its proximity to San Pablo Bay.  Dominated by Cabernet Sauvignon, but some Pinot Noir is planted in the lower, cooler areas.
Napa Valley AVA Tasting Notes
Can you taste a difference between Napa Valley AVAs?
Given our rather unscientific approach to our question, realistically, my goal was only to see if we could tell the difference between the Cabernets from the Napa Valley floor vs. the Cabernets from the mountain(altitude) AVAs.  
And I'm happy to report we achieved that goal. The fruit forward power vs. savory spice and acid restraint was very noticeable.   
But a difference between Howell Mountain and Atlas Peak?  I feel like I'm splitting hairs there.  Both were excellent wines, but I sure as heck couldn't isolate the magical Howell Mountain or Atlas Peak gene.  
I'm not even sure I could extract the storied Rutherford Dust in a blind tasting.
I guess I'll have to keep tasting and tasting and tasting these Napa Cabs!
While we're on the subject of California wines, Napa and Sonoma take up much of the oxygen in the conversation around the sunshine state (for a good reason), but there are are few other amazing regions producing great wine in the state. Check out this post about the Livermore Valley wine region.
I almost forgot!  I made Bourbon Salted Caramels for dessert.  They pair with absolutely none of these wines, but September was Bourbon Heritage Month, so I had to make them!
Drink any wine, any time, without ever pulling the cork. Whether you want a sip, a glass, or more, your last glass will taste just as amazing as your first.
Unum Wine Cellars District Atlas Peak AVA Cabernet Sauvignon 2011 
/88 points
The vineyard is at 1,300 feet in the Vaca Range of the Atlas Peak AVA.  The nose on this wine reminds me of my mom's cedar chest.  Man, I love that smell.  Flavors are cherry and tobacco with vanilla and nutmeg on the finish.  Loads of acidity, delicately balanced. 
Unum Out Of Stock
Beaulieu Vineyard Clone 6 Cabernet Sauvignon Rutherford AVA 2003 
/92
I love the age on this wine — it's had over a decade to chill out.  The tannins are well integrated now, very smooth, even elegant.  Rutherford Dust is a phrase originally coined by BV winemaker Andre Tchelistcheff.  The microclimate in Rutherford AVA allows grapes to ripen just a bit longer, so tannins tend to be softer, or "dusty", with flavors of cocoa.  But is this winer really dusty?  I get flavors of blackberry and currant, and absolutely no doubt — eucalyptus. And I just happen to have some eucalyptus growing in my backyard, so I brought some inside for comparison.  Ding! Ding! Ding!  Eucalyptus.  And there's definitely some cocoa on the back end.  But I don't know whether I'm really tasting dust, or simply a reflection of terroir.
Black Stallion Howell Mountain AVA Barrel Reserve Cabernet Sauvignon 2010 
/92
A special wine that was created specifically to celebrate the Year of the Horse.  Only 24 barrels produced.  My girlfriend called the winery directly to order this wine, and was blown away by their level of customer service, so shout-out and kudos to Black Stallion!  Soft and approachable tannins, continues to evolve and develop once it's open.  Loving the acids in this wine.  Fruit definitely takes a back seat here to flavors of tobacco, cedar and ground spices — and I'm really digging this wine.  So many layers of complexity — each sip was a little different as the wine warmed and opened up.  14.5% ABV. 
St. Clement Cabernet Sauvignon Napa Valley AVA 2011 
/88
This wine is from the broader Napa Valley AVA.  According to the St. Clement website, it's a "classic example of Napa Valley, combining valley floor terroir and mountain fruit power."  Fruit-driven — plums and blackberries mingling with cloves.  Some faint mint and vanilla on the finish.  Smooth, approachable, easy. 
St. Clement Out Of Stock
Roots Run Deep Winery Educated Guess Cabernet Sauvignon 2012 
/87
This is actually 87% Napa Valley, 8% Paso Robles, and 5% Lake County.  And it's 88% Cabernet Sauvignon, 8% Merlot, 2% Cabernet Franc and 2% Petit Verdot.  Very plush with lots of fruit, kind of reminds me of a chocolate covered cherry.  And for $30?  Can't beat it.
Roots Run Deep Out Of Stock
Taste Wine Like A True Armchair Sommelier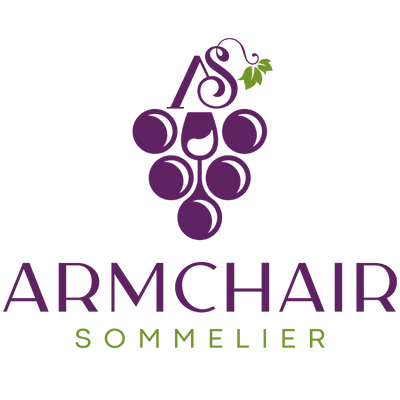 Spice up your next party with our FREE wine tasting guide! Learn what to look, smell, and taste for while appreciating your favorite bottle. We've also included a printable tasting notes template and a tasting wheel.