Mendocino Wine Tasting with morning dew ranch
There are so many reasons I love Mendocino wine tastings. I'm what they call a Pinotfile. I've never met one I didn't like. Even the highly acidic. Mendocino wine tastings and the Anderson Valley offer exceptional Pinot Noirs and a laidback vibe.
Anderson Valley Wine In Mendocino County
Anderson Valley in Mendocino County is one of the more lesser-known and under appreciated AVAs in California, from a tourist perspective. There are over 30 wineries and tasting rooms in Anderson Valley.
But, IYKYK and if you don't know, we'll let you in on the reasons Mendocino wine tasting is California's best kept secret. 
The region produces some of the best Pinot Noir.
Alongside this varietal, sparkling wine and Chardonnay are also commonly found here.
The Mendocino County and Anderson Valley region has a cool and foggy climate, which originally made it challenging to grow red wines like Pinot Noir.
But, in the 1980s, varieties of Pinot Noir that could ripen in cool climates like Anderson Valley, were produced.
Mendocino Winery- Morning Dew Ranch Estate Vineyard
The Morning Dew Ranch Estate Vineyard was purchased in 2015 from Burt Williams, founder of the famed Williams Selyem Winery.  
Morning Dew is a 12-acre vineyard, located in the Anderson Valley of Mendocino County, California.  Mendocino County is a cool microclimate, at an elevation of 617 feet, and Pinot Noir thrives in cool elevation.  
Morning Dew Ranch is the newest vineyard in the Castello di Amorosa portfolio. Castello di Amorosa is a full-scale, historically accurate, actual, medieval Tuscan castle in the heart of Napa Valley.  
The vineyard contains nine blocks of Pinot Noir, specifically DRC, 115, 777, Rochioli, 23, and 828 clones.
In viticulture, a clone is a variety of grape that is selected for specific qualities (like fungal resistance, cold hardiness or a particular color or flavor characteristic), which result from natural mutations.
Pinot Noir is a very old variety of grape, and extremely susceptible to mutation, so there are a ton of Pinot Noir clones out there.  According to UC Davis, there are more clones of Pinot noir than of any other wine grape variety.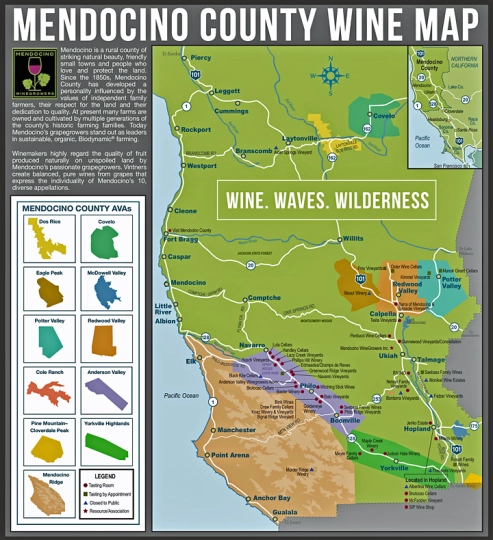 2016 Morning Dew Ranch Pinot Noir Anderson Valley  /94 points
100% Pinot Noir from the 12-acre Morning Dew Ranch vineyard.  Aged for 10 months in French Burgundy oak barrels.  
Medium ruby in color.  Wow.  Layers and layers of complexity.  Strawberry, fresh red cherries, cola, vanilla, clove, cocoa, tobacco.  Gorgeous structure — soft yet strong (but not bullying) tannins, and engaging acidity.  
I say again, wow.  Sometimes, in my zeal for Burgundy, I forget just how transformative California Pinot Noir can be when it's made well.  And this one is made very well.  It's elegant, classy, and thought-provoking.  13.9% ABV.   
I'd buy a case of this stuff without hesitation.
2016 Morning Dew Ranch Rosato, Anderson Valley /91 points
100% Pinot Noir from the same 12-acre estate vineyard as the regular Pinot Noir.  Aged in concrete fermentation eggs (which are really cool, btw).  
Pale salmon color.  Beautifully dry.  Strawberry, rhubarb, and rose petals.  Beautiful minerals/wet rocks on the finish.  Light tannins provide structure, balanced by an energetic acidity.  13.2% ABV.  
Retail's  bit on the high side for a Rosé, but if you're looking for something with a structure and elegance that's a departure from the normal run of the mill Rosé, it's worth the price tag.
Fun Fact:  The word gargoyle comes from the old French gargouille, meaning throat.  The practical purpose of gargoyles was to provide drainage for a church or castle.  The secondary purpose was to scare the bejeezus out of people.  But, a gargoyle can only be a gargoyle if it functions as a water spout.  Otherwise, it's a grotesque, which is used solely for decoration.
More Tasting Experiences in Mendocino County
Toulouse Vineyards & Winery
Toulouse Vineyards & Winery varietals offered: Pinot gris, rosé of pinot noir, pinot noir, zinfandel, merlot and valdiguié.
8001 Highway 128, Philo, 707-895-2828
The Pennyroyal Farm offers its own line of cheeses, farm tours, The Pennyroyal is an Anderson Valley institution.
14930 Highway 128, Boonville, 800-956-8909
In 1968, Tony and Gretchen Husch planted chardonnay, gewürztraminer and pinot noir nearby and established Husch Vineyards as Anderson Valley's first new winery since Prohibition.
4400 CA-128, Philo, 707-895-3216
Louis Roederer came to Anderson Valley in 1982. Roederer Estate produces some of the best sparkling wines in Anderson Valley, with their Brut sparkling wine being perhaps their most famous. L'Ermitage Brut is referred to as one of the best Mendocino wines.
4501 Highway 128, Philo, 707-895-2288
Navarro Vineyards and Winery
In the heart of Anderson Valley, Navarro Vineyards and Winery is open daily. The winery also offers tours and you're welcome to bring your picnic.
The winery's Pinot Noir, Gewürztraminer and Riesling  are award winning.
5601 CA-128, Philo 800-537-9463
Mendocino Wine Tasting FAQ
Taste Wine Like A True Armchair Sommelier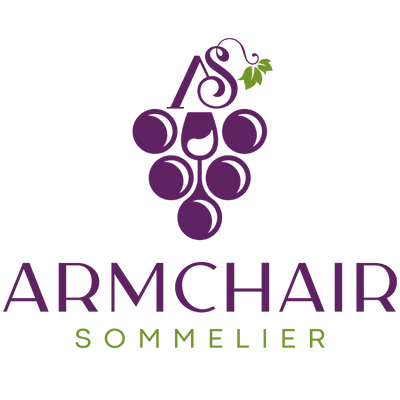 Spice up your next party with our FREE wine tasting guide! Learn what to look, smell, and taste for while appreciating your favorite bottle. We've also included a printable tasting notes template and a tasting wheel.