Madeira: The Original Patriotic Wine
Did you know that there was a glass of a special wine in the hand of several of America's most important people during some of our country's most formative moments? It's called Madeira, and it's unique, delicious, and probably the most interesting wine I've ever heard of.
It was sipped while Betsy Ross was sewing the American Flag. They used it to toast the Declaration of Independence in 1776. A few days before the Constitution was signed, fifty-five people – including our Founding Fathers – drank fifty-four bottles of the stuff (among many, many other things) at the City Tavern in Philadelphia.
Still haven't convinced you? Then how about this: George Washington drank three to five glasses of this drink to soothe his chronic tooth pain each night. Thomas Jefferson drank 3,500 bottles of it during his first year of his Presidency alone. Francis Scott Key was drinking it while he wrote the National Anthem. Yeah, it's that serious. 
But how did this wine end up in the hands of our Founding Fathers and Mothers? How is it made? Is it more of a dry wine or does it have a sweet side?
Find out below, with this loving homage to the Madeira wine. 
What Is Madeira: A Brief History
Madeira is made on the Portuguese Madeira Islands off the coast of Africa and is a fortified, maderized (or, intentionally heated), and oxidized wine. It's one of the most age-worthy wines on the planet, and it's virtually indestructible. Did you know wines could be indestructible? I didn't!
Early commerce to the Americas relied on the trade winds – the prevailing easterly winds that circle the Earth near the equator. The trade winds pass the island of Madeira, creating a natural stopping point for ships heading west. 
Madeira was already incredibly popular by the 16th century and America wanted in. But there was a snag.
Americans were completely dependent on British wine imports during the American Revolution, otherwise, you'd be paying a rather hefty tax. Luckily, a royal marriage in 1661 to Portuguese royalty brought Madeira into the fine British import family of products. 
How is Madeira made?
Grapes are grown on the tops of the mountains, at altitudes of 600 to 1,300 feet. In this case, they are grown on the volcanic mountains on the Madeira Islands. This area experiences the leste, a unique heatwave that blows in from the Sahara Desert, raising temperatures to more than 100 degrees. 
Usually, this would be a death sentence for wine, causing grapes and the wines to spoil. But because of the unique Tinta Negra Mole grape used in Madeiras, early sommeliers discovered that Madeira wines tasted BETTER for having spent months at sea through hot, tropical climates. 
So instead of going back to the drawing board, the producers leaned into using the heat off the  African coast instead of trying to shield the grapes from it. Now, instead of sending grapes back and forth on ships to simulate the trade routes, the wine is maderized, or heated up, in two different ways. 
Ninety-seven percent of Madeiras are maderized using a device with heated tubes, known as the "Estufagem process." The remaining wines are made by putting the barrels of fermenting grapes up in the rafters of lodges in Madeira, where they sit for decades or even centuries!
Styles of Madeira
Sercial (Extra Dry to Dry)
Tangy, with salty flavors of almond, hazelnut, honey, almonds, and hay, Sercial Madeiras are served as an aperitif and with seafood dishes. 
Verdelho (Medium Dry style — Semi-Dry)
Verdelhos are amber in color with bitter orange, apricot, mango, cashew, and caramel flavors. They're served as an aperitif, with cream dishes, or pates.
Boal (Semi-Sweet)
Deep amber in color with a concentrated, rich, full-body, Boals boast orange, apricot, golden raisin, fig, date, walnuts, pecan, toffee, coffee, and burnt sugar flavors. Perfect for lighter desserts, hard cheeses.
Malvasia/Malmsey (the richest, sweetest style)
Deep brown in color with a full, creamy body and very rich flavors, perfect for rich desserts. . Notes of orange, golden raisin, fig, prune, date, roasted nuts, coffee, burnt sugar, caramel, molasses. 
Where To Find A Madeira
When Madeira first rose in popularity during the American Revolution, there were two dozen producers making Madeira. Today, there are only eight. If you're looking for something unique and authentic to drink this Independence Day, or just want to try something new with a rich history and rich taste, try a Madeira!
Taste Wine Like A True Armchair Sommelier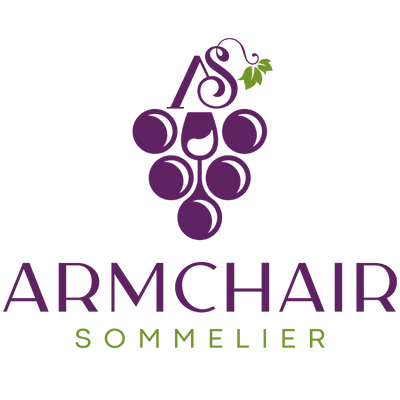 Spice up your next party with our FREE wine tasting guide! Learn what to look, smell, and taste for while appreciating your favorite bottle. We've also included a printable tasting notes template and a tasting wheel.