the Ultimate Oyster Wine Pairing Guide
The best oyster wine pairing may not be so obvious. We'll let you in on the secret to pairing oysters based regionality and show you 6 wines to buy now.
"Oysters are an acquired taste," they say. They were right. I've never known anyone to fall in oyster love at first bite. Myself included.
But these days I have a favorite region (Brittany, France, including Cancale, the oyster capital), I know when to buy them (any month that has an R in it), and how to eat them (bbq'd).
If you want to learn fast and furious style, find the day your favorite restaurant offers half priced oysters and wine. Bingo.
Comment Below With Your Favorite Wine Pairing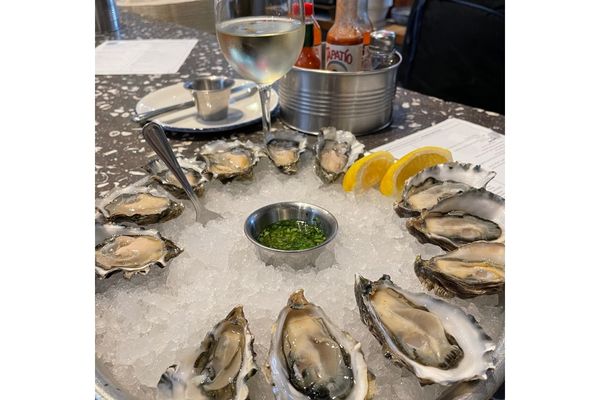 Oyster Neophytes Start Here
You can ship oysters. Seriously. I had no idea. Christmas gift for the person who has everything. You're welcome.
Attn: East coast residents- The only species of oyster permitted for aquaculture in Virginia is Crassostrea virginica. Although the species is identical, each oyster will vary in taste by salinity, creaminess, and sweetness.
Oysters take on the flavor(s) of the waters in which they're grown (as a function of the water's salt and mineral content). Oyster folks call this Merroir.
Virginia has an Oyster Trail. Just like a wine trail, but with bivalves.
It takes two years to grow an oyster!
The adage about only eating oysters in months ending in 'R' is bunk depending on the region. On the east coast, remember this one.
Oysters are environmental heroes. One oyster filters between 40 and 50 gallons of water EVERY day.
A group of oysters is called a bed or a reef. Oyster reefs provide a natural habitat for scores of marine life.
Oyster aquaculture is completely sustainable.
You're supposed to chew an oyster a couple of times before you swallow it. You can't taste it if you don't chew it!
East Coast Oyster Wine Pairing
Rappahannock River Oysters Paired With Vintage 2015 Reserve Chardonnay
Originally founded in 1899, the Rappahannock Oyster Company ceased operations in 1991, with the death of founder, William Arthur Croxton.
Operations were relaunched in 2001 by Croxton cousins, Ryan and Travis Croxton. Rappahannock River oysters are officially part of Region 5, the Middle Bay Western Shore.
Their oysters are known for being low in salinity, sweet and buttery. According to Rappahannock oyster rep, Bernie Murphy, "with our oysters, you really taste the animal." Quote of the night!
Williamsburg Winery winemaker, Matthew Meyer, started his career in Napa Valley, but came to Virginia over a decade ago, convinced of the potential for Virginia vines and wines.
Meyer says, "the wines are more honest and true to their roots here." Williamsburg Winery's 2010 Adagio (a Bordeaux-style red blend) won top honors at the 2014 Virginia Governor's Cup. Potential, indeed.
Vintage Reserve Chardonnay 2015
Williamsburg Winery does not produce a vintage reserve Chardonnay every year. In fact, the last time Williamsburg Winery made this wine was in 2010.
100% Chardonnay, aged in 72% New French Oak, and 28% in a concrete egg (this allows for oxygenation similar to oak barrels, without the oak flavor).
Meyer informed us that this wine underwent a 30% malolactic fermentation, "so it doesn't get that nasty popcorn butter flavor".
No buttery popcorn flavor. Very tropical with flavors of pineapple, butterscotch, apple, pear and cherimoya. And a sizzle of acidity to balance out all those layers of fruit. 11.6% ABV.
Tommy Leggett's York River Oysters Paired With 2015 Wessex Hundred Viognier
York River Oysters is a small, family owned operation. Owner, Tommy Leggett, wears all the hats — he's the oysterman, marketer, accountant, boat maintenance guy, and deliveryman.
And he wouldn't have it any other way. He craves the solitary independence of being on the water.
Formerly the head of the Oyster Recovery Project for the Chesapeake Bay Foundation, Tommy has been key to the resurgence of the Virginia oyster industry.
York River Oysters (Region 6, Lower Bay Western Shore) are known for their moderate salinity, and sweet, buttery taste.
2015 Wessex Hundred Viognier
100% estate-grown Viognier. Aged in neutral French Oak barrels, a concrete egg named Sheldon, and stainless steel.
Very tropical. Loads of pineapple, banana and mango notes. But, there's enough acidity to maintain balance and elegance. 12.8% ABV.
Meyer says he's not a huge proponent of terroir. Me? I'm a terroirist.
Some Virginia winemakers love to say, "We're the Bordeaux of the New World." It's all I can do to chomp on my tongue.
No, you're not. And, California is not Champagne. Bordeaux is Bordeaux. Virginia is Virginia. That's just geography. The soil is different, yes? The climate is different. The water is different. Embrace it.
Big Island Aquaculture Oysters Paired With 2015 Midsummer Night's White
Founded in 1989 by father and son Bruce and Daniel Vogt, Big Island Aquaculture's approach to farming is unique — they float their oyster beds in bags, keeping them off the bottom of the river.
With this method, the oysters grow faster than in a bottom cage (although there is more labor involved), but the end result is an oyster that's clean and blissfully sand/mud-free.
Big Island Oysters straddle Regions 6 and 7 (Lower Bay Western Shore and Tidewater). And out of the three different oysters we tasted, Big Island oysters are the ones that surprised me the most.
They have an almost meaty texture — not slippery at all, grippy, even. Saltier for sure, but multi-dimensional. Creamy and sweet.
Midsummer Night's White 2015
51% Traminette, 43% Vidal Blanc, 6% Viognier. Aged in stainless steel.
Traminette is a cross between the French-American hybrid Joannes Seyve 23.416 (named for the French guy who created the grape) and Gewürztraminer.
I'm not sure what Joannes Seyvre 23.416 tastes like, but I'm guessing rather milquetoast.
Gewürztraminer is the dominant in this relationship. It practically screams, Pick me! Taste me! Love me!
Highly floral, with peach, pear, apricot and orange notes. And there's that tropical Viognier pineapple.
The Vidal Blanc brings some acid into this threesome, balancing the residual sugar with some bright lemon and grapefruit. 12.4% ABV.
I only spent an hour with these watermen and winemaker, but by the end of that hour, it was abundantly evident — these folks are a genuine lot, united by their commitment to water and land.
And whether their calling is for the vine or the bivalve, they share a passion for growing something that sustains us all.
France Oyster Wine Pairing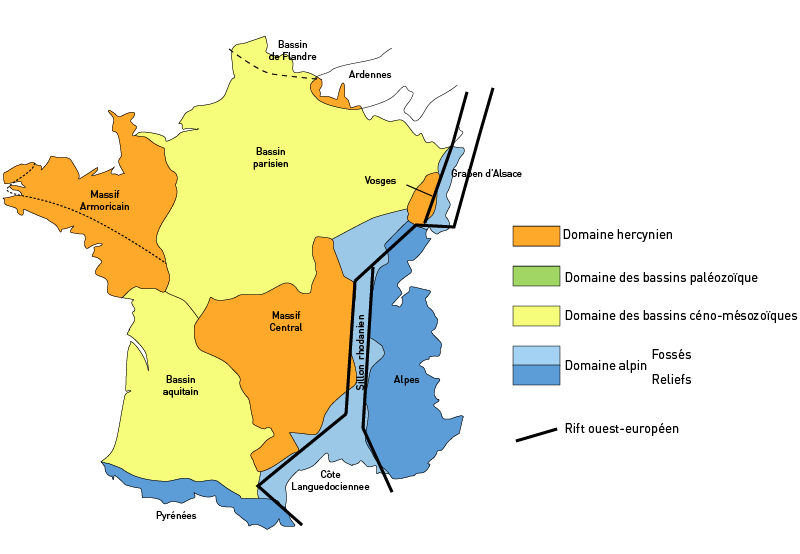 Pairing oysters with Chablis, Champagne, Sancerre or any Sauvignon blanc from Loire Valley is a win.
This oyster wine pairing works with any cold water oysters.
However, it's especially perfect with Brittany oyster or any other oyster from France because of the Paris basin.
The Paris Basin dates back to the Triassic and stretches from mid-northern France up to England, giving the soil and in turn the wines their minerality.
The basin forms a broad shallow bowl in which marine deposits from throughout periods from the Triassic to the Pliocene were laid down.
Pairing Oysters With Wines Around The Globe
Tokaj Furmint
Hungary's Tokaj Furmint may be known for its sweeter dessert wines (Esszencia), but there are some great dry versions as well that are made in Austria.
Pewsey Vale Eden Valley Dry Riesling
Great Australian Riesling wine can be a life-altering experience.
Riesling thrives in the high altitude vineyards of Clare and Eden Valleys in South Australia. Diurnal temperature swings (warm days and cool nights) help the grapes preserve their acidity. This Riesling pairs beautifully with bbq'd oysters.
Australian Rieslings are steely and dry, with razor-sharp precision, a slightly oily texture, tell-tale lime flavors, and a searing acidity.
We recommend Pewsey Vale Eden Valley Dry Riesling. Riesling from Eden Valley, Barossa, South Australia.
Familia Torres Pazo das Bruxas Albariño
Albariño isn't just for oysters. It's a charming wine, with an almost universal food matching appeal.
100% Albariño. Pale greenish-yellow. Nose is sea spray and lime, minerals, dust and vanilla (the vanilla was a surprise to me, too). Tastes like lemon meringue. Medium body with balanced acidity. Long pear finish.
Wines To Try Now
Henri Bourgeois Sancerre La Bourgeoise 2020
Amici Olema Sauvignon Blanc 2021
Domaine Drouhin Vaudon Chablis 2020
Heidi Schrock & Sohne Furmint 2018
Pewsey Vale Eden Valley Dry Riesling
Familia Torres Pazo das Bruxas 2021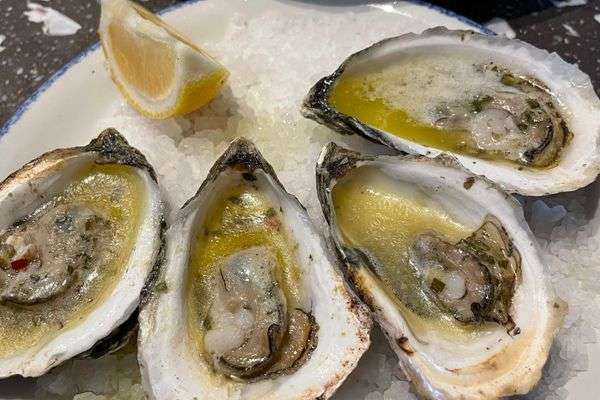 Related Articles
Oyster Wine Pairing FAQ
Do you serve red or white wine with oysters?
Crisp white wines with acidity and minerality (think fossils in the soil) are a classic way to bring out the subtle complexity of freshly shucked oysters. We recommend:
– Sancerre
– Champagne
– Chablis
– Dry Tokaj Furmint
– Riesling
– Albariño
Do oysters pair well with red wine?
Pairing red wine and oysters can be tricky. The wine should ideally be fresh and lively, not heavy or with harsh tannins. We recommend Gamay or Beaujolais.
What French wine goes with oysters?
Pairing oysters with Chablis, Champagne, Sancerre or any Sauvignon blanc from Loire Valley is a win. This oyster wine pairing works with any cold water oysters. However, it's especially perfect with Brittany oyster or any other oyster from France because of the Paris basin.
What should you not drink with oysters?
We recommend you avoid pairing oysters with spirits at the same time. They just pair so beautifully with a regional wine.
Is Pinot Grigio good with oysters?
Similar to a Sauvignon Blanc, a Pinot Grigio is dry and acidic and that will enhance an oyster's flavor. A more neutral pairing, Pinot Grigio's lemon or lime acidity will work with any oyster.