Fish taco wine pairing
What wine goes with fish tacos? Find out which fish taco wine pairing took home the prize plus get the all time best fish taco recipe.
Ask me what I want for dinner, and the first thing I'll say is, Fish Tacos!!*
The asterisk is silent, but what I mean is Fish Tacos!! But only if they're made with fried fish just like Grandpa does.
Once and never again, I took my grandmother to a Mexicali surf shack for their fish tacos. I told her how good they were (because they really are amazing) but there was a revolt. I thought she was never going to speak to me again.
She couldn't believe I was eating fried fish that was not prepared by my late grandfather.
So when she visits, I make Grandpa's fish tacos.
Grandpa didn't use a recipe. Of course not. Why is it all the best recipes aren't recipes?
It's debilitating for recipe people. But . . . years ago, my Gpa showed me how to make his Fish Tacos.
And now it's one of the very few "no recipe" recipes in my culinary arsenal.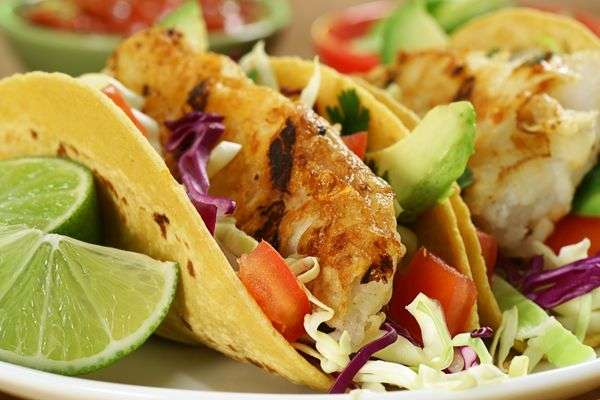 Grandpa's Fish Taco Recipe
This recipe calls for warmed corn tortillas. Gramps fried his corn tortillas, so I do, too.
Sure, it would be healthier not to fry the tortillas, but you're already going down the Road to Unhealthy Food Choices by frying the fish.
Embrace it . . . fry the taco shells.
I use La Banderita Corn Tortillas. I fry them, one at a time in about 3/4″ of hot oil. I use my cast iron skillet – because cast iron is magic for frying things.
You don't have to fry the heck out of them . . . . just long enough for them to become pliable and slightly brown.
They will still be soft when you take them out of the oil. (If yours are crunchy, you've made Tostitos, not taco shells. Start over).
Immediately fold the tortilla in half and place a paper towel in the middle to absorb the excess oil. See . . . I'm health conscious.
Use a tempura batter mix for your fish tacos. I couldn't find it at the store one day, so I had to substitute this batter. DO NOT tell my grandmother. She somehow hasn't caught onto this yet. Or, maybe she thinks I just have the touch.
Fish Tacos Beer Batter
Beer Batter:

3/4 cup beer
3/4 cup flour
1/2 tsp salt
Use a simple, 2 ingredient white sauce for her fish tacos. Other folks make a much fancier sauce, but I like simple. Simple is better. Adding a bunch of extra stuff like jalapeños and cilantro just pollutes the sauce.
1/2 cup mayonnaise
juice of one lime
If you must be fancy, add a dash of cayenne pepper.
Fish Taco Toppings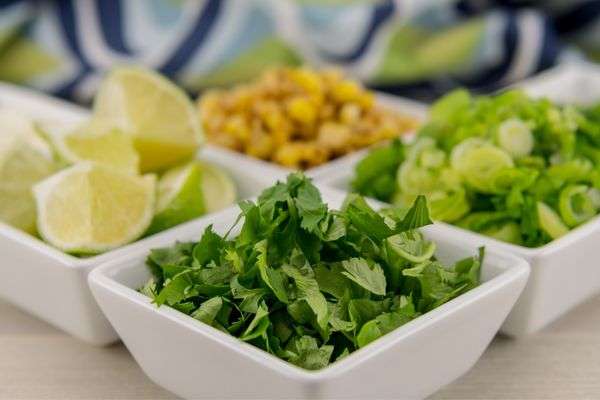 Toppings:
Cilantro
Shredded cabbage
Cheddar cheese (if you must)
Lime wedges
Fish Tacos Wine Pairing
The "classic" pairing for fish tacos is a cold beer.
But honestly . . . cold bubbles of the Champagne kind work just as well, maybe even better.
I drink a lot of Champagne. Because Champagne goes with just about anything, especially Tuesday.
I'm always on the lookout for good, budget bubbles. Tonight, my fish taco wine pairing of choice is Korbel Blanc de Noirs California Champagne. (You know it annoys the crap out of the French that Korbel puts the word Champagne on their label. Quelle horreur!)
Anyway . . . I've always shunned Korbel at the wine store, lumping it in with the other bottom-shelf dwellers.
But recently, Korbel Blanc de Noirs turned up in The Drunken Cyclist's fun post about the Top Five American Sparklers under $20.
I had tasted and agreed completely with the other 4 sparklers on the DC's list. Perhaps I was too quick to shun the Korbel? So I decided to give it a try.
Fish Taco Wine Tasting Notes
Fish Taco Wine Pairing Notes: Korbel, I misjudged you. Mea culpa.
A pale salmon color in the glass. Pink without being too pink.
Dry and refreshing with a surprising backbone of acidity. For the bank-breaking $16 I spent on it . . . it's pretty darn good!
I will absolutely put this into everyday sparkler rotation.
My girlfriend was not able to find the Korbel Blanc de Noirs so she purchased the Organic Brut and thought it really did pair beautifully.
Substitute Korbel Organic Brut.
Final Fish Taco Wine Pairing Notes
Is there a fried food that doesn't pair with Bubbles?
I love this pairing. I'm gonna crave this pairing. The Korbel bubbles works well with all the components of the Fish Tacos — the batter, the fish, the cabbage (I know, right?) and the lime-mayo sauce.
Bubbles are magical. YUM!
Fish Taco Wine Pairing FAQ
What kind of wine goes with fish tacos?
Cold bubbles of the Champagne kind work just as well, maybe even better than beer.  
What pairs well with fish tacos?
A dry white/Rosé pairs perfectly with fish tacos.
What wine do you serve with surf and turf?
Pinot Noirs are light-bodied reds that have distinctive but not overwhelming flavors, are a safe bet when pairing with surf and turf.