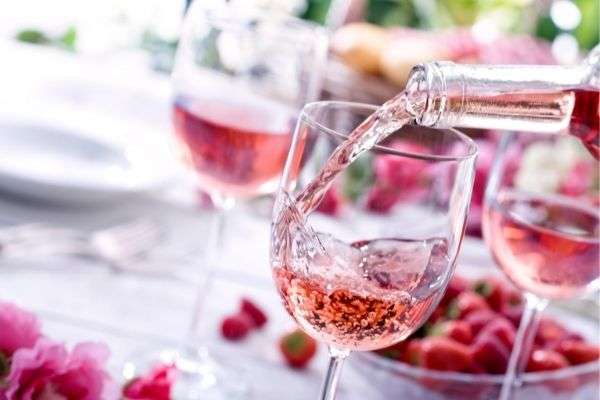 6 Best Wines For Summer That Aren't Rosé
"I don't like Rosé. Can you recommend a summer wine that isn't Rosé?"
We all know that Rosé is the best wine for summer. But what if you want something a little different? Take off that Reach for Rosé t-shirt for a little bit and let's expand your horizons. Together we'll explore a few of our favorite summer wines that are not Rosé.
There's nothing quite like enjoying a nice glass of wine in the summer sun. Wine is the perfect drink for hot weather because it's refreshing and thirst-quenching. It also goes well with casual summer fare like barbecued burgers and chicken, salads, and light appetizers.
So if you're looking for a great summer sipper, check out some of these delicious wines that are perfect for summertime imbibing.
Albariño is a deliciously neat and peppy white wine from Rías Baixas (pronounced Rias Baishas). This region in northwestern Spain looks more like coastal Ireland than the rest of Spain. A part of Spain's larger Galicia region or Green Spain, Rías Baixas turns out some lovely wines.
Albariño is marked by high acidity, and intense citrus and floral notes. Often, there's a slight saline quality to the wines (Rías Baixas is located right next to the Atlantic Ocean). You can taste the seashells. Seriously. Many of the vineyards in Rías Baixas are enriched with local seashells, so picking up on that flavor (think wet rocks) in the wine isn't completely crazy. In fact, Albariño is often described as the ocean in a glass. It goes with everything . . . or nothing at all.
Albariño is universally food friendly, pairing beautifully with everything from seafood to chicken to cheese to Thursday.
Our pick: Bodegas La Caña Albariño. My go-to seafood wine, and all-around "try something new" recommendation. Widely available. Glorious stuff. $15ish.
The country of Portugal is no giant, and yet it used to own half the world.  Today there are more vineyards in acreage than us here at home with some really amazing QPR (Quality Price Ratio) wines coming out from this small European Union nation!
If you're looking for a wine to pair with your summer BBQs, look no further than Vinho Verde.
This light, refreshing wine is perfect for hot weather, and its unique flavor will add a special something to your picnic or party.
Vinho Verde is a wine that comes from a small region in northern Portugal. Vinho Verde translates literally to Green Wine, and is the name of a wine region, not a grape variety.  Vinho Verde is usually a blended wine, made from a group of pretty obscure grapes — Alvarinho, Arinto, Avesso, Azal, Batoca, Loureiro and Trajadura.
Vinho Verde can be red, white, or rose, but the vast majority is white (less than 10% is red, and rarely seen outside of Portugal).
Vinho Verdes are best when consumed within a few years of production and are normally dry and slightly fizzy. Expect refreshing acidity and citrus notes. 
Food parings include a great match with any seafood you put on the table. The best part? Vinho Verde is normally quite cheap, normally under $15.
Our pick: João Cabral Almeida Camaleão. It's a little unusual in that it lacks the characteristic spritz of Vinho Verde. But it's crisp, lightweight, and refreshing. Easy-peasy. $11ish.
Txakoli, a white wine from the Basque region in Spain is my favorite summertime drink. The cooling influences of Atlantic Ocean make this terroir wildly different than most other parts of Spain where the hot and dry climate produced a very different wine. Txakolis are refreshing with hints spritzy taste that's briny lemon rose flavor plus slightly tart finish makes it hard to resist trying again! You can find these wines at smaller stores or online if you look hard enough for them- they're worth seeking out because each glass will be unique thanks their indigenous Hondarrabi Zuri grape used during production.
Txakoli wine is a perfect choice for summertime. It's light and refreshing, with a slightly fruity flavor that makes it perfect for sipping on a hot day. If you're looking for something a little different than Rosé, Txakoli is definitely worth giving a try.
Our pick: Ameztoi Getariako Txakolina. You're supposed to pour this wine "from a height" into your glass to release the spritz. So damn interesting. $20ish. You can find retailers who carry this wine on wine-searcher.com.
Taste Wine Like A True Armchair Sommelier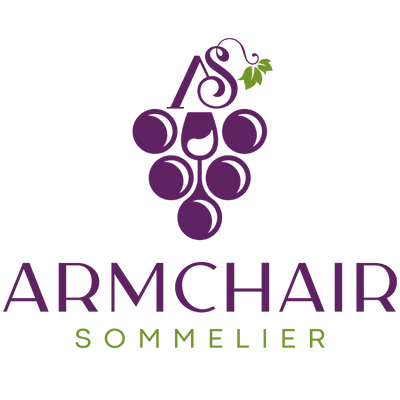 Spice up your next party with our FREE wine tasting guide! Learn what to look, smell, and taste for while appreciating your favorite bottle. We've also included a printable tasting notes template and a tasting wheel.
One of the most intriguing summer wines I have ever tasted is from Greece. Specifically the volcanic island of Satorini. The wines of Santorini are unique because they are made from the Assyrtiko grape, which thrives in the volcanic soil and windy climate of the island. The wines are crisp, dry, and minerally, with flavors of citrus, herbs, and mineral salts. Fun fact: on Santorini growers train the vines into a basket shape to protect the fruit from the hot and windy climate.
The Assyrtiko grape does an amazing job of retaining its acidity in this rugged climate. This means it can age for quite a few years.
Citrus and stone fruit, with a significant wedge of salinity and a backbone of minerality.
Assyrtiko pairs well with all seafood, and as usual it does nicely with anything from its native region. In this case, you like this wine with any type of Mediterranean food.
Our pick: Gavalas Assyrtiko Santorini. One of the few (very few) wines in a blue bottle worth drinking. $20ish.
Sauvignon Blanc (New Zealand)
Sauvignon Blanc wines are always a great choice for summertime. They are crisp and refreshing, with a fruity flavor that pairs well with light meals and summer dishes. Let's get a little more specific so you don't spend an hour wandering the Savy B section at the grocery store.
New Zealand has earned its place on the leaderboard of the best Sauvignon Blanc regions. It's got a green veggie and grass note that make it stand out from the crowd. It's distinctiveness also makes it one of those wines that get tempers up. Some love it, some hate it, but we come down solidly on team love.
Of late many producers in New Zealand have been putting out wines of great quality with a nice price tag breaking from a tradition of generic offerings. If you haven't tried a Savy B from New Zealand in the last few years it's time to revisit the region.
This wine has a slight herbal and grassy profile with a touch of citrus. It's a great pairing with a big bowl of summer salad.
Our pick: Loveblock Sauvignon Blanc. This wine flies under the radar thanks to the terms of a contract. When Kim Crawford sold his winery to Constellation the terms of the sale said he couldn't use his last name to promote any other wine. This wine comes from his new vineyard near Malborough named Loveblock. It's available in stores for around $18.
Picpoul wines are white wines that come from the Languedoc-Roussillon region in southern France. They are made from the Picpoul grape, which is a type of Vermentino. The wines are known for their floral aromas and crisp, acidic flavors. Picpoul wines are usually light-bodied and perfect for summertime sipping.
The bottle is a tall, slender green bottle with three symbols on it — the waves of a sea around its neck, cross from Languedoc-Roussillon province in France, and column design along the base as an homage to Roman Doric columns. This is a wine that takes its history seriously.
On the hottest summer days you'll appreciate flavors of citrus and green apple. It does well with most seafood but if you're having Oysters, you'll be in for quite a treat.
Our pick: Les Costieres de Pomerols Beauvignac Picpoul de Pinet. It's my go-to cooking wine (because it's $8, and totally drinkable on its own). Buy a case at that price.
Best Red Wines For Summer
If you've noticed a trend toward white wines on this list you're not wrong. White wines are the go-to summer sipping option. They are light and refreshing and we just love drinking them on a sweltering summer afternoon BUT you can 100% enjoy the right kind of red on a summer day.
There are plenty of light red wines that make a great option during the summer. Here are a few options to consider.
Pinot Noir
When it comes to light, fruity red wines that are perfect for summertime drinking Pinot Noir is probably the first place your should mind go. It's not just because this grape variety grows easily and has high acidity but also due in part of its warm aroma containing floral notes with spice accents which make them ideal out on the porch or at happy hour when you want something refreshing after heavy dinner dishes!
Lambrusco
You can't have a summer without bubbles! Lambrusco is the perfect wine for those long days by your pool. It's got that light red flavor you love, with just enough fizz to make things interesting and refreshing; but not too much that it goes straight down like water (we all know how that story ends). This red wine / sparkling combo is sure to be a big hit at your next pool party.
Zinfandel
Another light-bodied red, Zinfandel has a jammy flavor profile and can give you black raspberry and spicy strawberry notes. Despite these intense jammy flavors, this wine manages to remain quite light. Beware, Zinfandel does have a higher alcohol content. Plan accordingly!