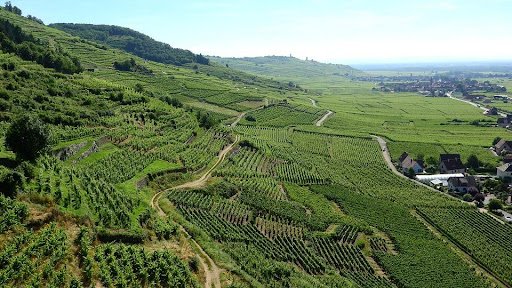 A Guide To The Alsace Wine Region
Alsace is a magnificent and under-appreciated wine-producing region in France, nestled on the Rhine's east bank gem.
What makes Alsace special is the production of almost only white wine, which is quite rare. Riesling, Gewürztraminer, Pinot Blanc, and Muscat are just a few of the seven Alsatian grape varietals to make its world-famous dry white wines on this complex geology.
Alsace has a long and illustrious history that dates to Roman times. We'll take a deeper look at the Alsace wine area and learn more about its history, from winemaking practices to what makes this region so famous?
The History Of The Alsace Wine Region
Although wine was not originated in Alsace, it has unquestionably been appreciated in the area from the dawn of civilization. The Romans, who ruled Alsace from 58 BC, were the first to plant vines in the region.
Alsace formed part of the Germanic kingdom of Francia after the Roman Empire fell. In AD 443, the Franks conquered Alsace, and in AD 911, it became part of the Kingdom of France.
Alsace's wine region has been shaped by its unique location on the French-German border. Because of their proximity, the two countries have had a long history of fighting, which has had a profound impact on the Alsace wine area.
Only in the last century, Alsace's ownership has changed between these countries four times. With the restoration of peace after the 30 Years' War and border conflict, grape farming began to reclaim its former splendor.
The Alsace wine region has been annexed because of these fights and the regulations have been impacted both by French and German culture and winemaking practices as well.
Alsace Winemaking Traditions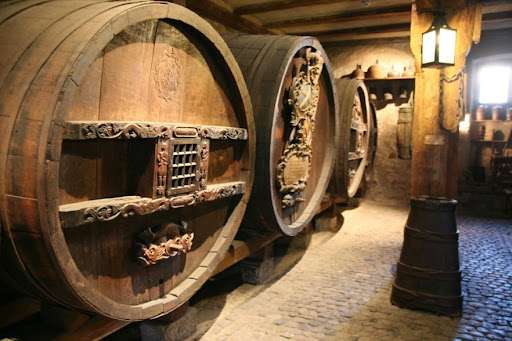 Many historical winemaking practices may be found in the Alsace wine region. Wine is made on the land, and this region's historic growers are aware of this.
They put additional effort into their work, like the trellising and training systems to protect vines against frost damage, or minimizing the use of chemicals. The use of barrel fermentation is one of the most distinguishing characteristics of Alsace wine too.
Dry white wines with a robust body and rich taste characteristics are made using this winemaking process with a deep respect for the land.
Alsace is also one of the rare regions in France where single-varietal wines are produced. This means that just about every Alsace wine is produced entirely from one grape type.
Alsace's Different Wine Regions
Alsace is located north to south on a strip next to the Vosges Mountains, which protects the area from heavy rain or other severe weather conditions. Most of the vineyards are south facing on a dream soil.
Alsace is divided into three regions under the French AOC (Appellation d'Origine Contrôlée) regulation. Everything about wine, from the grape varieties, vineyard density, and the technique of winemaking is regulated by these laws (i.e., how far apart vines or varieties are from one another).
As a result, while buying a bottle of wine, it's essential to be conscious of these three Alsace regions.
Alsace AOC (mostly white still wines) has 67% of all production,
Crémant d'Alsace AOC (sparkling white and rosé wines) has 29% of production,
Alsace Grand Cru AOC (Limited special vineyard wines), there are 51 Grand Crus and has the 4% of production.
Grape Varieties From The Alsace Wine Region
Riesling, Gewürztraminer, Pinot Blanc, and Muscat just a few of the unique grape varietals found in Alsace. Riesling is Alsace's most widely planted grape type, and it's used to make very dry and ageable white wines with a crisp, refreshing flavor.
Another Alsatian grape type, Gewürztraminer, is used to make ultra-rich and fragrant white wines with aromas of grapefruit, lychees, stone, and marmalade. Pinot Blanc is an adaptable white wine grape that can be used to produce either dry and light or sweet wines with baked apple flavors.
Muscat is an aromatic grape variety that is widely used in dessert wines. In the region, there are two varieties of Muscat: little berry white muscat (Muscat blanc a petits grain), which has flowery and citrus tastes, and Muscat Ottonel, which has lower acidity.
Styles of Wine From The Alsace Wine Region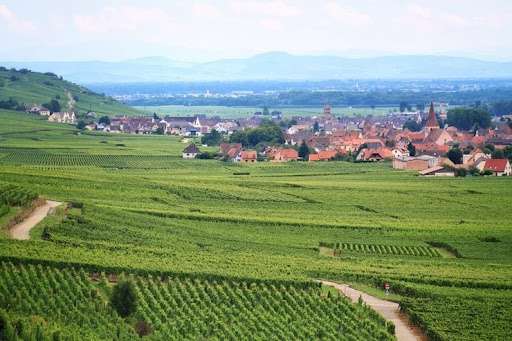 Alsace is most renowned for its dry white wines, but it also produces a wide range of other wine varieties. Still, sparkling, dessert, and fortified wines are the four main types of Alsace wines.
Still wines, has pure fruit flavors. They are bold, high in acidity, and usually fermented with indigenous yeasts. The traditional Champagne method is used to make sparkling Alsace wines, that are usually white.
Super concentrated dessert wines are usually produced from Muscat grapes and are extremely fragrant. They could be noble rot affected and late harvest Vendange Tardive (VT) Selection de Grain Nobles (SGN). These exceptional wines are produced only in the best years.
As other wines, this type of wine has also strict regulations such as the intention declaration before production, but they are among the region's most expensive wines.
What is happening now is that almost half of the products have organic certification and are members of World-Friendly production.
Visiting The Alsace Wine Region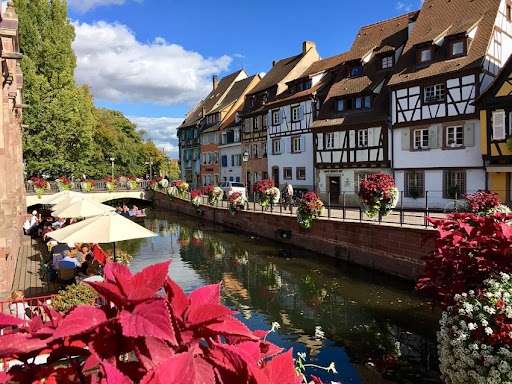 The Alsace wine region is a stunningly beautiful and historically significant area with plenty to see and do. The stunning vineyards, half-timbered houses, and stunning local food such as Kugelhopf-sweet rolls or flammekueche-a type of bread are awaiting you.
There are a few things to bear in mind if you're planning a trip to the Alsace wine region. First and foremost, because the Alsace wine region is located on the Rhine's east bank, it is ideal to visit during the summertime when the weather is favorable. Second, Alsace is a French-speaking region, so learning the basics of French should be a must before visiting.
Finally, the Alsace wine area is home to a diverse array of wineries, so do your research and organize ahead of time!
If you liked our blog, you should also check our article about St.Helena, California, which is quite interesting for wine connoisseurs.
Taste Wine Like A True Armchair Sommelier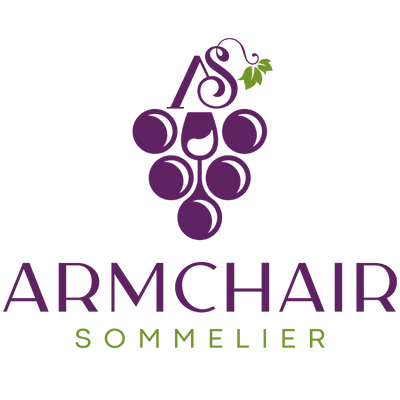 Spice up your next party with our FREE wine tasting guide! Learn what to look, smell, and taste for while appreciating your favorite bottle. We've also included a printable tasting notes template and a tasting wheel.