Most Expensive Napa Valley Wines
Time to read: 5 minutes
When I think of Napa Valley, I think of rolling hilltops layered with vineyards and women sipping expensive Cabernets in sundresses. I have to say, I'm a bit jealous thinking about it. 
Napa Valley is America's most notorious and notable wine region, with good reason. Known for berry-licious Cabernets, rich Zinfandels, and buttery Chardonnays, this region has built a world-renowned name for itself in the last 50 years. 
Because of Napa's reputation, some of these wines command high prices. I've made a list of some of Napa's most expensive wines, in case you were curious, or if you suddenly came into a lot of money and want some ideas on how to spend it…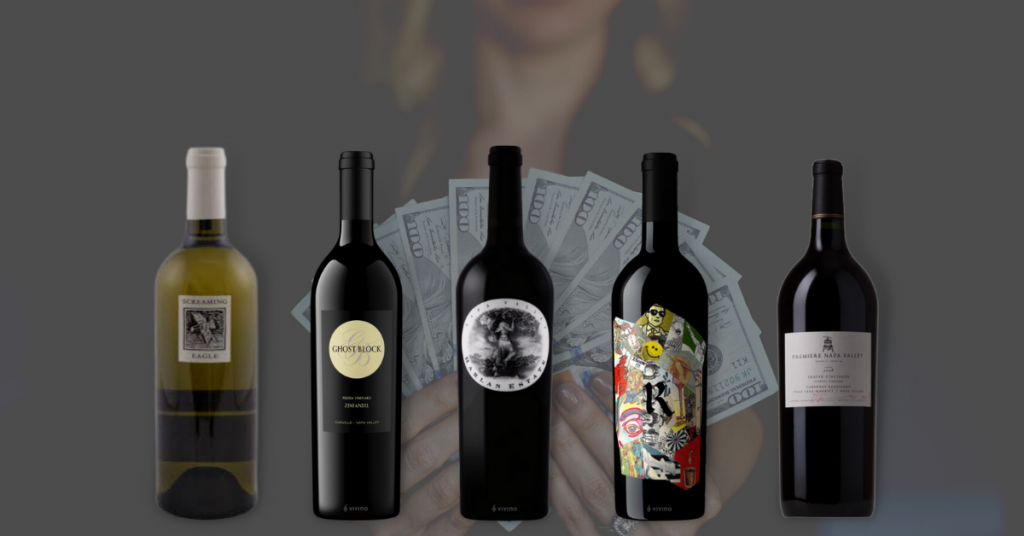 What Makes Napa Valley Wine So Expensive
Before I get into the list, I want to talk a little bit about what makes some wines so much more expensive than others. 
Barrels and Winemaking Process- Napa is known for loving new French oak barrels. New oak imparts more flavor than barrels that have been used several times and is therefore significantly more expensive. 
Winemaker- If the winemaker has won many awards in the past and worked with top tier wineries, they have built a name for themselves and thus command a hefty price tag themselves. 
Yield- If a winery is making award-winning wines but only produces a relatively small number of cases per year, they become highly sought after and more valuable. 
Aging- Many wines on the grocery store shelves were aged for just over a year or so, meaning they haven't necessarily developed those intense earthy notes characteristic of older wines. 
Reputation and Advertising- This part kind may seem counterintuitive – but if a winery, or winemaking region, has enough capital they can build a reputation, thereby commanding higher prices for their wines. 
Wine Scores- If a wine scores highly, especially by a wine critic with a lot of clout such as Robert Parker from The Wine Advocate, then those wines immediately increase in value.
Most Expensive Napa Valley Red Wines
Screaming Eagle is a small winery from Oakville, with just 57 acres. They've received very high scores from Robert Parker since 1992. Founded in 1986 by Jean Phillips, they have a waitlist that spans over a decade! 
It's hard to believe that this Sauvignon Blanc is priced so highly when Napa is so well known for their Cabernets. This winery, led by U.C. Davis grad Nick Gislason, produces only 600-700 cases per year. For comparison, Stag's Leap (a well-known winery in Napa), produces over 100,000 cases per year. 
Ghost Horse first started making wines in 2000, releasing its first Cabernet in 2009. Each of the Cabernets made from this vineyard is 100% Cab and comes from a particular part of the vineyard, each with specific winemaking requirements. This winery is led by owner and winemaker, Todd Anderson. 
This winery makes only 300-400 cases per year, almost exclusively Cabernet. This winery first gained prestige when they participated in a double blind tasting called Cult Wines held in New York City. 
Sensing a pattern here? This winery sits on just 3 acres of land, with the vineyard only being 2 acres. Unlike other wineries, Ghost Horse has been working exclusively with Cabernet since the beginning – until 2012 when they began making Chardonnay at just 50 cases per year. 
Harlan Estate has been around since 1991 and was founded by H. William Harlan. This winery claims to make "first growth" wine. First growth is a term used to signify exquisite Bordeauxs from France, and given the number of accolades this winery has, it seems to fit the bill. 
The first vintage of this wine was made in 2012, and is self described as "indescribable." This winery was founded in 2002 by Scott Becker, and specializes in Bordeaux red blends. This winery sources fruit from various vineyards around Napa Valley, thus giving them freedom to capture flavors from all over the valley. 
This vineyard has been around since the 1880s, and had to be replanted following the end of Prohibition. The owners, John and Bett Shafer, first began making wine in the 1970s, with Cabernet playing the starring role. Fun fact: following the COVID pandemic, the winery released a 6 hour video of sheep grazing the vineyard hillsides, you can watch that video here. 
This winery was founded by the Cohn Estate and borders legendary winery Inglenook, which was founded in 1879. In 1945, J.J. Cohn was convinced to plant grapes on his property which were to be sold to Inglenook, and now this winery commands some of the highest prices around. 
Finally, another white wine! This winery was first planted in the 1970s, with its first vintage being released in 1996. It's a surprisingly small family business, with most of its focus being on the 2 Chardonnays- one of which is The Judge. They also make small amounts of various reds and whites, and only sell their 3,000 cases per year to members. 
Most Expensive Napa Valley Wines- Final Words 
Well, I hope you enjoyed learning about some of Napa Valley's most expensive wines! If you've had the luck of being able to try any of these, do me a favor, and keep your comments to yourself.
For the rest of us, let's all remember that you don't have to sell a kidney to drink some pretty amazing juice. At the end of the day the only thing that matters is making sure you love what you're drinking! 
These wines were listed in wine-searcher.com and information about each winery was found on the corresponding winerie's webpage. 
Most Expensive Napa Valley Wines FAQ
Taste Wine Like A True Armchair Sommelier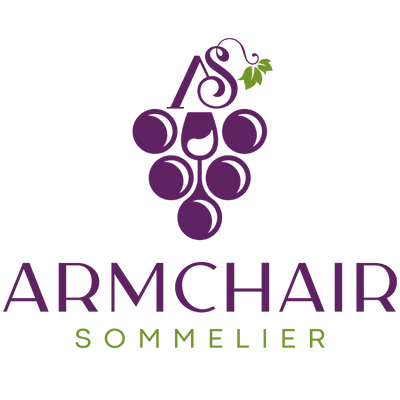 Spice up your next party with our FREE wine tasting guide! Learn what to look, smell, and taste for while appreciating your favorite bottle. We've also included a printable tasting notes template and a tasting wheel.