6 Best (Award-Winning) White Wines To Taste In Napa Valley (+5 bonus wineries)
Shhh! Don't tell our fave Cabernet, but there are some glorious white wines in Napa Valley you need to try on your next visit. Award-winning, blockbuster, legendary white wines that even hold a place in the pages of winemaking history.
Those light, crisp, chilled bottles of magical drinking is just the sip you need to ease on into those big, bold reds Napa is known for and for that most perfect and pretty wine country picnic you've been dreaming about between Zoom meetings.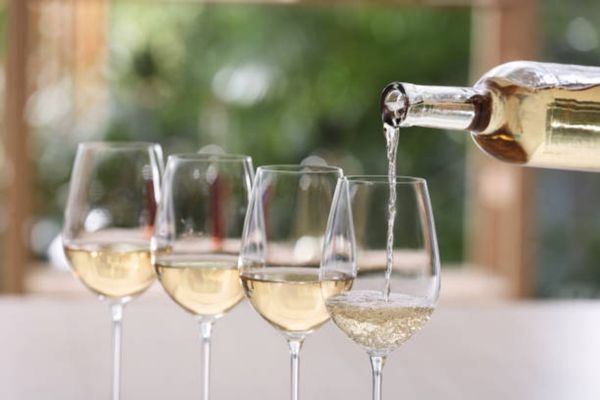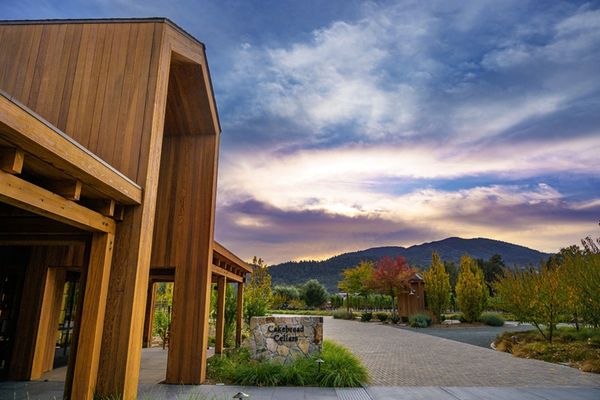 Cakebread Cellars has deep roots in white wine in Napa Valley….literally. It was in 1972 that Jack and Dolores Cakebread purchased a ranch in Napa Valley and planted their first grape — Sauvignon Blanc.
So when tasting their crisp and fruit-forward Sauvignon Blanc, know that it is part of history. And the Chardonnay? Cakebread has hands-down one of the best Chardonnays in all of Napa Valley.
If you like a well-balanced Chardonnay that is not too buttery and doesn't taste like it just spent a century in an oak barrel, then this is a must try. In 1973, the Chardonnay was the first wine released under the Cakebread label.
Visit the winery and take a tour to learn more about the history while tasting up to six wines – a tempting combination of both their popular whites and reds. Some will argue that Cakebread offers the best wine tasting in Napa for white wine.
However…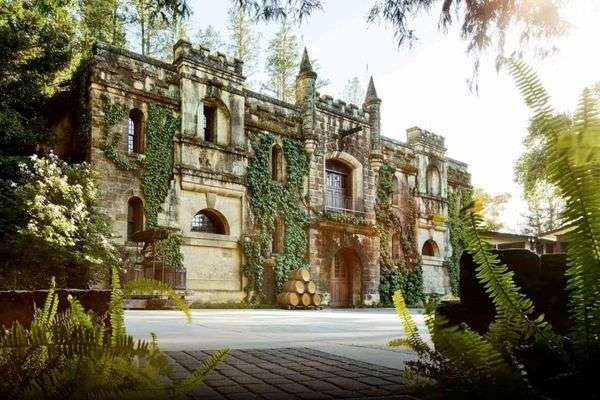 A visit to Napa is not complete unless you visit the legendary winery that put Napa Valley on the map. This Napa Valley white wine needs no introduction.
You might have heard how America upset France in the Judgement of Paris, 1976 (the International wine tasting competition) where Chateau Montelena's 1973 Chardonnay took the top prize.
The Napa Valley wine made history scoring higher than any other wine at the competition in both the red and white categories.
And now the winery carries on that legacy by still producing award-winning wines including the Chardonnay (IMO, best white wine in Napa Valley) and a Sauvignon Blanc.
When you visit the winery you have a choice of three different types of tasting which always includes their famed Chardonnay. This, my friends, just might be the best wine tasting in Napa.
---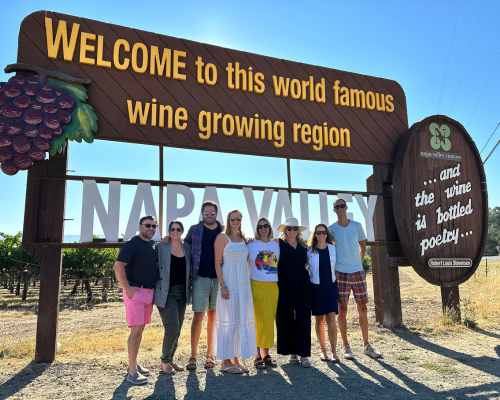 Planning a trip to Napa but don't know where to start, or worse yet, you're 10 hours deep and frustrated? You won't want to miss our Napa Trip Planner!
---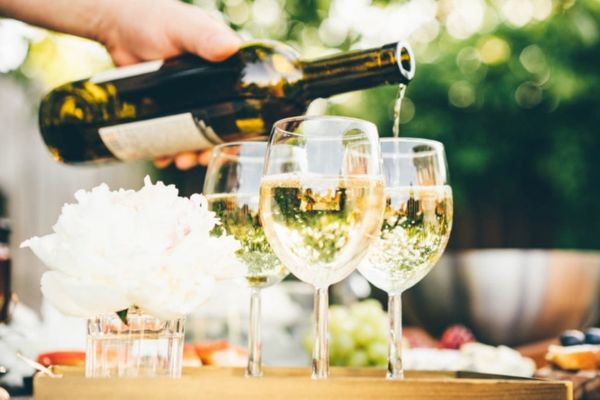 Expand your knowledge of Napa Valley wine history and your palate beyond Chardonnay and visit Hill Family Estate where you'll find more to love on the lighter side including an Albarino (think floral hints of lime blossom, sweet pea and chamomile), a selection of different Sauvignon Blancs, a late harvest white wine known as N.O.T.G. (Nectar of the Gods).
Come for the white wine and stay for the rosé. Hill Family has a sisterhood of sparkling wine (including a sparkling Sauvignon Blanc) and a Pinot Noir rosé. The tasting room is in downtown Yountville where you can sample a selection of white wines made from grapes that owner Doug Hill has been farming since the 1970s.
Here's a winery to add to your itinerary if you're looking for an ultimate white wine Napa Valley experience.
At St. Supery, you can partake in tastings that pair Sauvignon Blanc with caviar or if you happen to be visiting in the summer months — a Summer White Wine Flight tasting.
St. Supery has fine white wines including a 90 Point rated Moscato and a collection of Sauvignon Blancs including an Estate wine with refreshing notes of limes and grapefruit.
Each white wine tasting features six wines.
Rombauer is like an old friend you just like to chill with and talk about the good old days. Their wines are approachable and smooth.
Visiting the winery you can opt for a tasting of their most popular white wines (one of the least expensive tastings in Napa at just $20) or you can enjoy a glass of wine (choose from any of their current offerings) relaxing and taking in the views at one of their outdoor garden tables.
Their Sauvignon Blanc is the perfect glass poured chilled for the warmer months possessing the crisp tastes of passionfruit, white peach, and nectarine.
Their Carneros Chardonnay (which always sells out!) has notes of ripe yellow peach, meyer lemon and vanilla spices.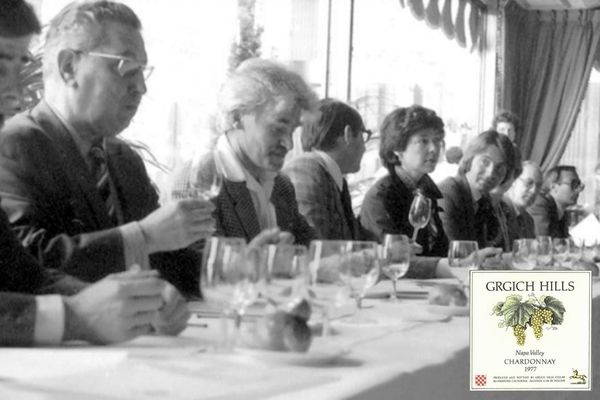 In 1977, Mike Grgich, the winemaker extraordinaire who once produced wine for Chateau Montelena back in the seventies and ended up creating the infamous 1973 Chardonnay for The Judgement of Paris competition of 1976, ended up going out on his own and opening his own winery in Napa — Grgich Hills Estate with his partner Austin Hills where he continued to produce award-winning wines.
Their best white wine offering is a signature wine that is a rich and complex Chardonnay which in 1978 was served to Queen Elizabeth II when she visited the President of Stanford University at his home.
The Chardonnay has been served at the White House by both President Clinton and President Bush. This presidential wine is considered the best white wine in Napa Valley and is also cemented in Napa Valley wine history.
Got peeps sayin' I wanna be, I wanna be like Mike.
At the winery, you get a special homage to Mike Grgich with a tasting flight dedicated to the legendary winemaker featuring a tasting of Estate wines.
Is this the best winery in Napa for white wine? You decide.
5 Bonus Wineries In Napa Valley For White Wine
While the above list are some of the bigger name wineries in Napa, there are plenty of smaller, boutique wineries that produce beautiful white wines including Storybook Mountain Vineyards, Nichelini Winery, Smith-Madrone, Stony Hill and Etude Winery.
Sip The Lighter Side of Napa.
Want to bring your white wine from napa home with you?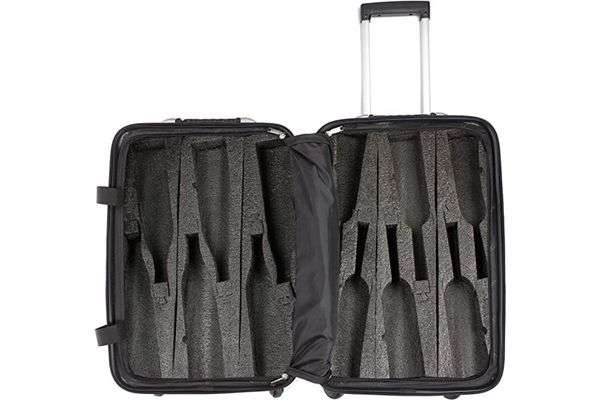 We recommend the VinGardeValise 12 bottle wine suitcase. There are a couple ways you can use this suitcase. One is, when you come home you only pack half the suitcase with wine and the other side clothes; or, what we do is bring a duffle bag to carry our clothes home. You can still check a duffle bag home btw, you don't have to schlep it around for all four connections.
Pro tip: you can also use the duffle bag to drop off your clothes to be laundered if you're doing an extended trip. Multiple uses for one duffle bag.
White Wine Napa Valley FAQ
What white wine is Napa Valley known for?
The award-winning white wine in Napa Valley was Chateau Monetelena's Chardonnay made by famous winemaker Mike Grgich. It won The Judgement of Paris in 1976.
Is there white wine in Napa?
Yeah, loads! In fact, take a break from the Cabs and sip the lighter side of Napa in the legendary best white wine vineyards in Napa Valley.
What is the best white wine tasting in Napa?

Author: Tiffany Carter
Tiffany is a contributing writer to Armchair Sommelier. When she isn't writing about wine, the California native is touring local wineries (Hello Napa and Paso!) and filling her glass across the globe (Ciao, Tuscany!). She loves a full-bodied cab, but she plays favorites when it comes to a spicy Zinfandel or juicy Malbec. Her fridge is stocked with a bottle of sparkling rosé for emergencies. Hint: there's always an emergency. You can follow Tiffany @winetastetravel.