The Ultimate Guide To Planning A Girls Trip To Napa
Napa + Friends + Wine = #BestWeekendEver
Planning any girls trip to Napa, or anywhere really, is not easy work, especially because there are so many different "types" of girlfriends. It's hard to please everyone's tastes, but Napa is a place that's pretty easy for pleasing.
So let's raise a glass to friendship and dive into this guide that shares the best wineries, places to stay, where to eat and things to do with your favorite girl squad.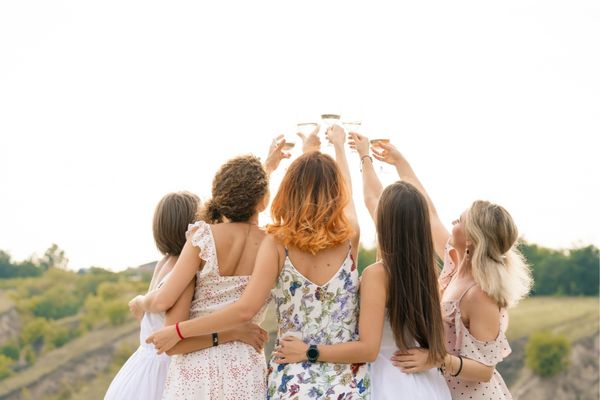 Getting Around On Your Girls Trip To Napa
Before you arrive in Napa Valley, book reliable transportation depending on the size of your friend group. The best option would be a driver's service with a large SUV or even a limo, ooh la la, that will drive you and your besties around for one to multiple days.
Drivers are a great source of local information and often know the hidden gems to explore in Napa.
Discover Rental Cars
Accommodations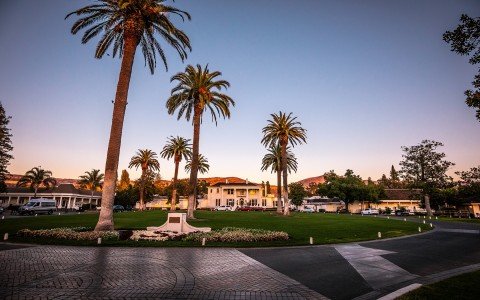 Where you decide to stay in Napa depends greatly on how many are in your friend group.
You could easily stay at a hotel with up to four friends, but larger than that you'll most likely need to book a suite or condo at a hotel (check Silverado Resort or Carneros Resort & Spa), a vacation rental or find a bed & breakfast with multiple rooms available for booking.
Planning Your Girls Trip To Napa By Friend Type: Which One Are You?
The "Only The Best Wine For Me" Friend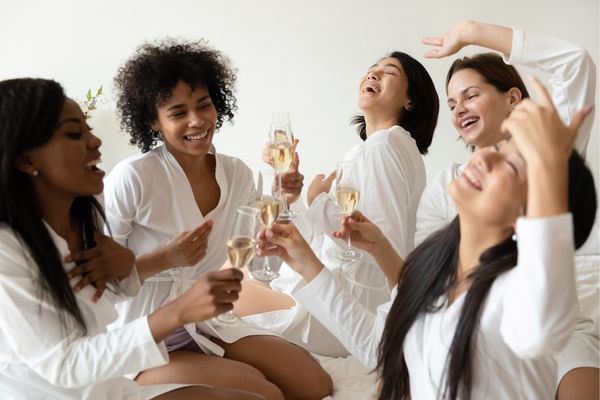 She's your bestie, but she's also hard to please in the wine department. Don't even think about bringing a bottle under $50 to her Handmaid's Tale watch party.
She's serious about wine and can tell you every aroma and note she senses even if you think she sounds ridiculous, "I smell a cat's paw after a rainstorm." She has a wine glass for every varietal and considers people who drink wine out of a box, "very sad and lost."
Where To Wine Taste: Quintessa, Schramsberg, Opus One.
Where To Stay: Auberge D'Soleil, Meadowood Resort
Where To Eat: The French Laundry
What To Do: Book an Outrageous Napa Experience
The "I Don't Drink Wine" Friend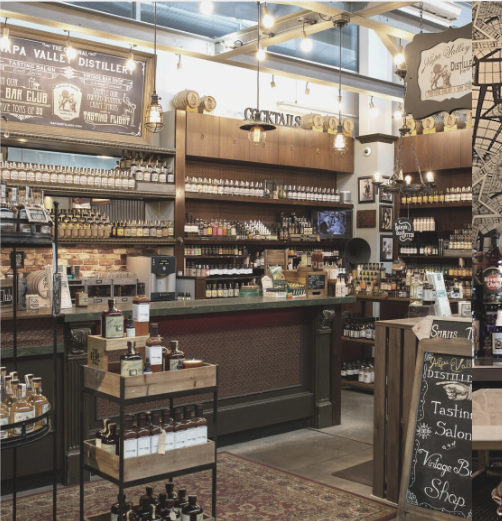 She's the gluten-free friend at the cupcake party. She doesn't drink wine, but would rather throw down a beer or drink a martini. She just doesn't "like the taste".
However, she's totally cool with whatever you want to do, as long as she has a flask. She could also prefer not drink at all which has its benefits. See also: Designated Driver.
Where To Non-Wine Taste: Napa Valley Distillery
Where To Stay: Dr. Wilkinson's Backyard Resort & Hot Springs
Where To Eat: Oxbow Market
What To Do: Take a Cooking Class at the Culinary Institute of America, Napa
The "Two Buck Chuck Is My Favorite!" Friend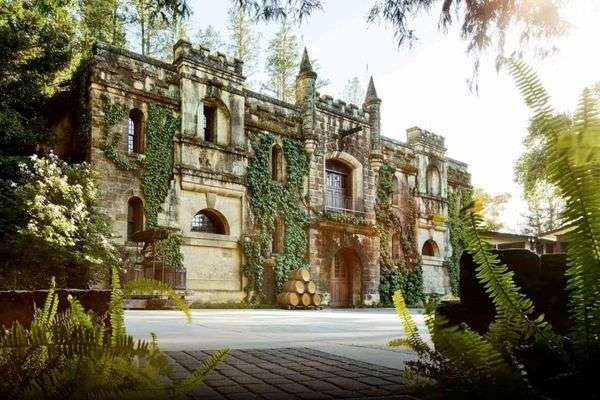 She's your most adorable friend, but also doesn't know grape from prune when it comes to wine tasting. She'll pick wine because of the "cool" label and finish a glass of wine in seconds like it was Welch's grape juice.
She's got a lot to learn, but her palate is ripe for the tasting. I mean really, she can only go up from here.
Where To Wine Taste: Robert Mondavi Winery, Beringer Vineyards, Chateau Montelena
Where To Stay: Napa Valley Marriott Hotel & Spa
Where To Eat: 'Taste For Cabernet' food and wine pairing at Sequoia Grove Winery
What To Do: Stop at a tasting room in downtown Napa to taste various types of wines and get a quick education from the wine barista.
The "Type A" Friend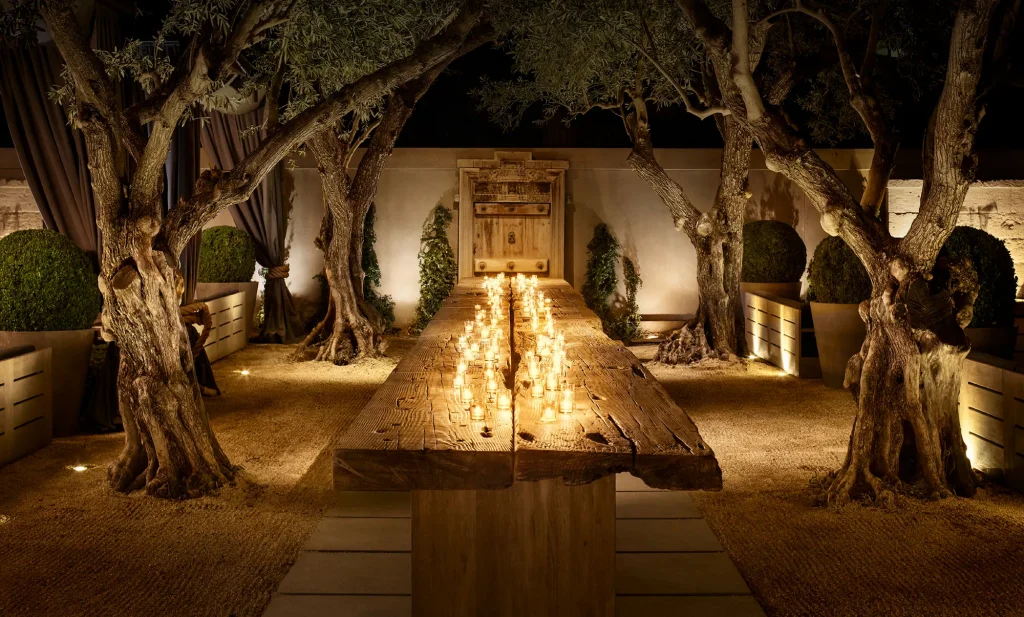 She's so organized her post-its have post-its. She's the camp counselor of the group — everything planned and organized, up until one tasting goes a little longer than expected, messing up her meticulous schedule and suddenly "the world has ended!"
She loves making a reservation and keeping it, making sure lunch hour is just an hour and passing out printed itineraries (with bullet points) at the start of the trip.
Where To Wine Taste: Hall Wines, Del Dotto Vineyards, Duckhorn Vineyards (all in St. Helena)
Where To Stay: Bardessono Hotel & Spa
Where To Eat: RH Yountville Restaurant
What To Do: Book a group winery tour at one of the wineries listed and explore vineyards and caves.
The "Go With The Flow" Friend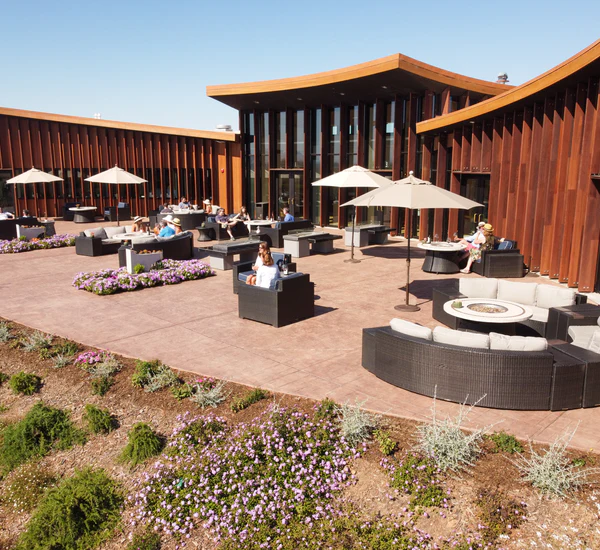 She has zero time for drama and doesn't really care where she eats, wine tastes or stays, she's just here to enjoy time with her friends while on vacation.
She prefers no fuss, no structure, and signs that say "walk-ins welcome". She also manages to fit a weekend's worth of Napa outfits into one tote bag. Not all winos wear capes.
Where To Wine Taste: No reservations required at Bouchaine, Robert Sinskey Vineyards, Hess Collection
Where To Stay: Napa River Inn
Where To Eat: The Charter Oak
What To Do: Have a picnic at one of the wineries. Pick up sandwiches and other snacks at Oakville Grocery or Giugni's Deli.
---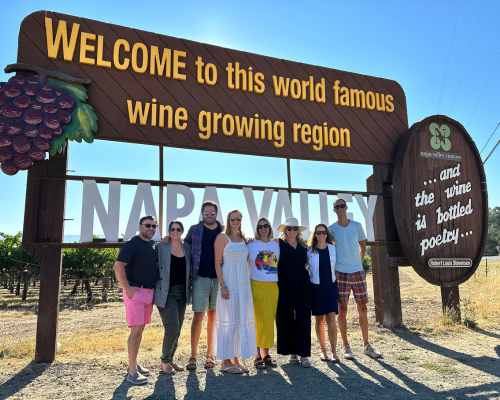 Planning a trip to Napa but don't know where to start, or worse yet, you're 10 hours deep and frustrated? You won't want to miss our Napa Trip Planner!
---
The "Up All Night" Friend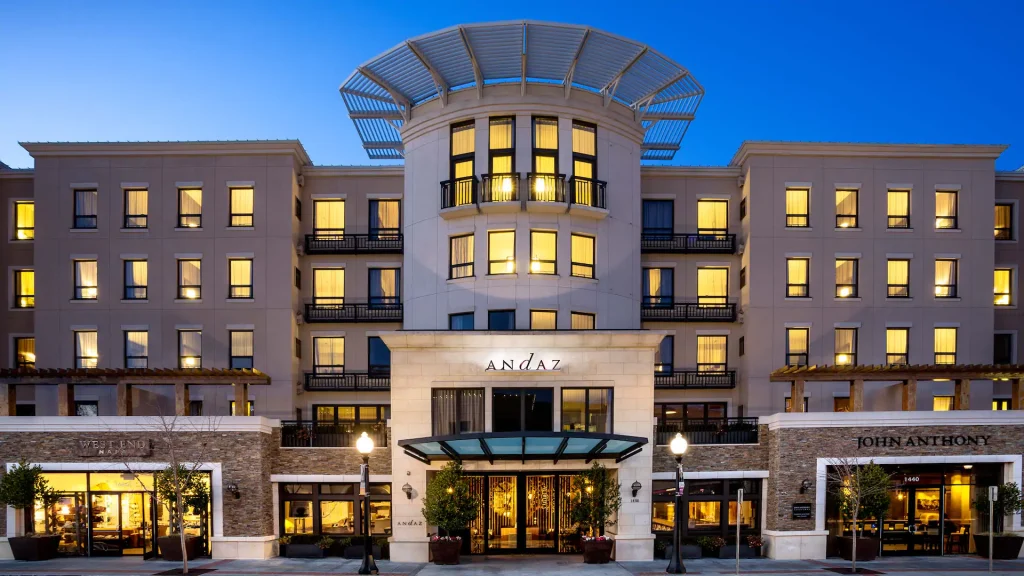 She's ready to paaartaaay! Just when you decide to drink one last glass of wine and call it a night, she's waking up from her disco nap to go hit up downtown. She'll keep the fire burning into sunrise.
At breakfast, she's already ordering her Hair of the Dog and sneaks in a nap on the gondola on the way up to Sterling Vineyards.
Where To Wine Taste: Sterling Vineyards, ZD Wines, Domaine Carneros
Where To Stay: Andaz Downtown Napa
Where To Eat: late night menu at Morimoto Napa
What To Do: live music at the Oxbow River Stage or Blue Note Napa
The "Early Riser" Friend
She brings her workout clothes with her on vacation and finds the only gym in town that has a Peloton bike. She's the friend who always has to suggest a scenic hike when really she's taking you on some Devil's Trail that is over fifteen miles long with zero shade.
She's had her morning and afternoon coffee before you've even had your first morning pee. She'll tell you everything "amazing" she saw at five in the morning like you've missed out on life.
Where To Wine Taste: Heron House, Hope & Grace Wines, Priest Ranch Wines
Where To Stay: Napa Valley Lodge
Where To Eat: The Model Bakery, Bouchon Bakery
What To Do: Hike at Robert Louis Stevenson State Park
The "Work on Vacation" Friend
She never forgets a password. Her favorite way to communicate is via Zoom and her favorite food is anything she can hold in one hand so she can type with the other.
She loves to pair a good glass of wine with a web search. She doesn't understand packing for vacation because everyday to her is "Casual Friday".
Where To Wine Taste: Free Wifi hotspots at Inglenook Winery, Regusci Winery, Frog's Leap Vineyards
Where To Stay: Embrace Calistoga and Napa Farmhouse Inn (both have free Wifi)
Where To Eat: Monday Bakery & Cafe, Alba Restaurant
What To Do: Napa Valley Wine Train (free Wifi)
The "Anti-Capitalist" Friend
She makes a fashion statement with her favorite "Eat the Rich" t-shirt. She "feels the Bern" even when it's 40 degrees outside. She loves supporting mom and pop shops and has never ordered a Starbucks coffee in her life.
She's also vegan, enjoys long walks and wants to talk to you about your Tesla vehicle and Amazon Prime membership.
Where To Wine Taste: family-owned Paloma Vineyard, Paradigm Winery, Pestoni Family Winery, Tank Garage Winery
Where To Stay: The Inn on First bed & breakfast
Where To Eat: vegan spots – C Casa Taqueria, The Dutch Door
What To Do: winemaker for a day experience at Raymond Vineyards.
The "I'm On A Budget" Friend
She's so excited to go on vacay with the girls, but she's gotta keep her funds on lockdown. She's the girl that can actually go to Target and leave spending under $40.
She's into saving for rainy days, happy hours, and separate checks.
Where To Wine Taste: free wine tasting at Sutter Home, Smith Devereaux. Rombauer Vineyards (under $30)
Where To Stay: book during the week or off-season The Bergson
Where To Eat: Southside Cafe, Ad Hoc + Addendum (Thomas Keller's more affordable restaurant)
What To Do: Get lost inside the free attraction – The Indian Springs Labyrinth in Calistoga.
Planning a Girls Trip To Napa Wrap-up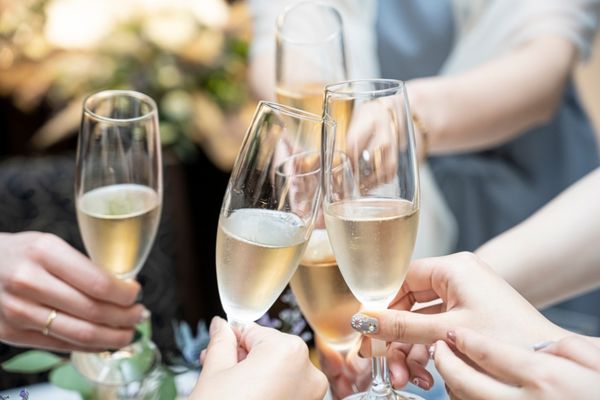 Planning a girls trip to Napa is half the fun. I'm sure your Type A friend will remind everyone, but don't forget to pack cooling packs for your wine if traveling in the warmer months.
A cooler is a great way to store food, drinks, and other perishables while you spend the day touring wineries. Comfortable shoes are always a must (don't even think about skipping in your Louboutins through a vineyard) and bring extra sunscreen and a hat to keep the sun out (also looks great for group photos).
And something you might not think about….book a manicure appointment prior to your trip – glowing nails look great in those photos of you holding a glass of Pinot Noir with the caption #GirlsTripNapa.
want to bring your wine from your girls trip home with you?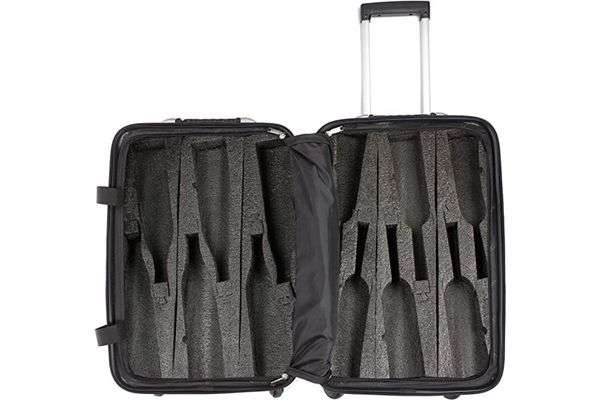 We recommend the VinGardeValise 12 bottle wine suitcase. There are a couple ways you can use this suitcase. One is, when you come home you only pack half the suitcase with wine and the other side clothes; or, what we do is bring a duffle bag to carry our clothes home. You can still check a duffle bag home btw, you don't have to schlep it around for all four connections.
Pro tip: you can also use the duffle bag to drop off your clothes to be laundered if you're doing an extended trip. Multiple uses for one duffle bag.
FAQ Guide To Planning A Girls Trip To Napa
Where should we plan to spa in Napa?
How do I plan a girls weekend in Napa?
Use our guide to plan for any friend1 For active travelers, there are great biking and hiking trails. Anyone looking for spa treatments will be in heaven in Calistoga, with its legendary mud baths and springs. 
Shoppers will want to leave room in their luggage for olive oil soaps, artisanal foods, and one-of-a-kind gifts.
What's the best wine country girlfriend getaway?
It's hard to please everyone but if you are using the Armchair Somm's guide, you can sprinkle in a little fun for all.
Where are the best places to stay in Napa?
There are so many options listed in our Guide To Planning A Girls Trip To Napa. start with your friend "type" and choose your own adventure!

Author: Tiffany Carter
Tiffany is a contributing writer to Armchair Sommelier. When she isn't writing about wine, the California native is touring local wineries (Hello Napa and Paso!) and filling her glass across the globe (Ciao, Tuscany!). She loves a full-bodied cab, but she plays favorites when it comes to a spicy Zinfandel or juicy Malbec. Her fridge is stocked with a bottle of sparkling rosé for emergencies. Hint: there's always an emergency. You can follow Tiffany @winetastetravel.