The Best Sparkling Wine In Napa Valley
Ever wonder where you can find the best sparkling wine in Napa Valley? Check out our ultimate guide to a bubbly good time in Napa Valley.
Poppin' bottles isn't just for a Jay-Z video. You too can have your taste of fancy when you visit one of the many sparkling wine (that's Californian for "champagne") producers in Napa.
Here, the wineries welcome those who love their bubbles with a flute (that's a glass, not an instrument) featuring everyone's favorite New Year's Eve beverage proving that sparkling wine is perfect for any occasion (even if it's just a Tuesday). So grab your besties and let's get to it.
Schramsberg Sparkling Wine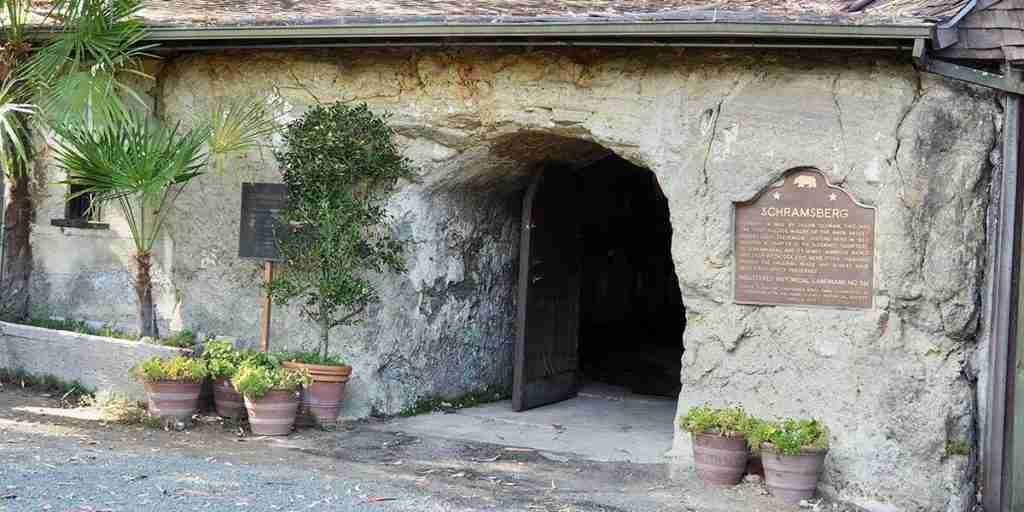 Touring a wine cave at the Schramsberg estate is an experience you won't soon forget. You'll feel like Batman, sitting at a communal table in the depths of the cave sipping on prestigious sparkling wine with other bubbly lovers. It truly is one of the best tasting experiences in Napa.
Schramsberg sparkling wine Blanc de Blancs was the wine of choice for former President Richard Nixon for the 1972 "Toast for Peace" with China's Premier Zhou Enlai.
Schramsberg has also been served at State functions by every U.S. President since Nixon — that's something both parties can cheers to. Tastings begin at $50 and can include just a traditional tasting of five sparkling wines or add on a cave tour for an upgraded experience. schramsberg.com 
Mumm Sparkling Wine Napa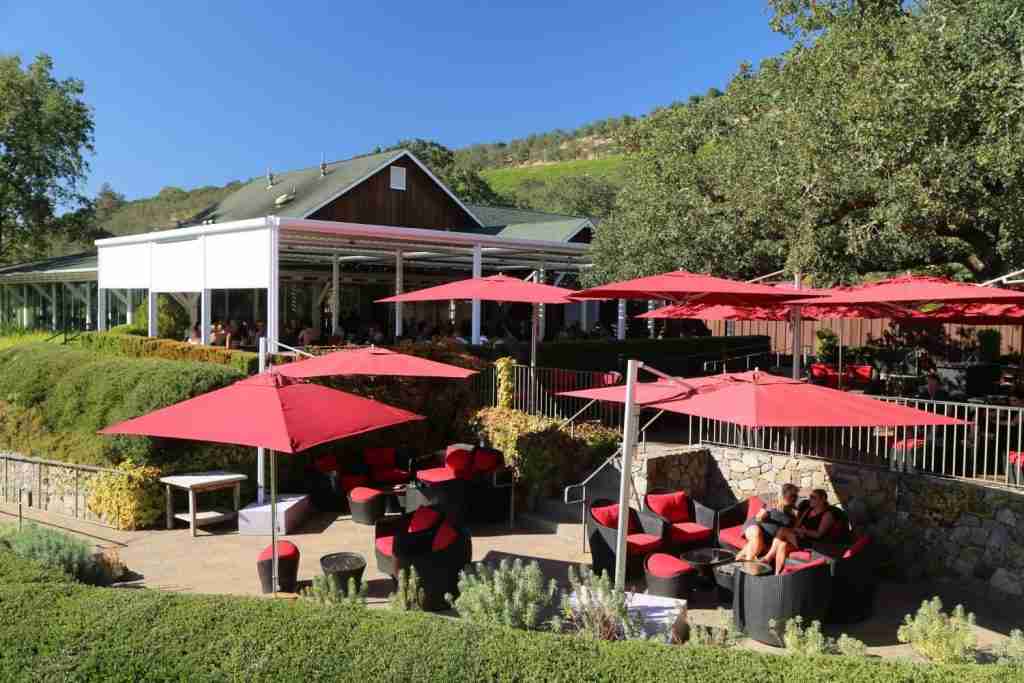 You might recognize the label from your local liquor or grocery store. It's one of the most popular brands of moderately-priced sparkling wines from Napa in America ($20 and under).
The roots of Mumm Napa can be traced back to Europe through GH Mumm, the leading champagne manufacturer in France.
Closer to home, Mumm Napa is still using the French technique of handcrafting sparkling wine ever since its humble beginnings in the 1970s.
Tastings begin at $40 and include four pre-selected sparkling wines plus one of your own choosing.
Choose from an outdoor tasting, oak terrace tasting and vineyard tasting which all offer view of the gorgeous grounds and surrounding Rutherford. mummnapa.com 
Domaine Chandon Sparkling Wine Napa Valley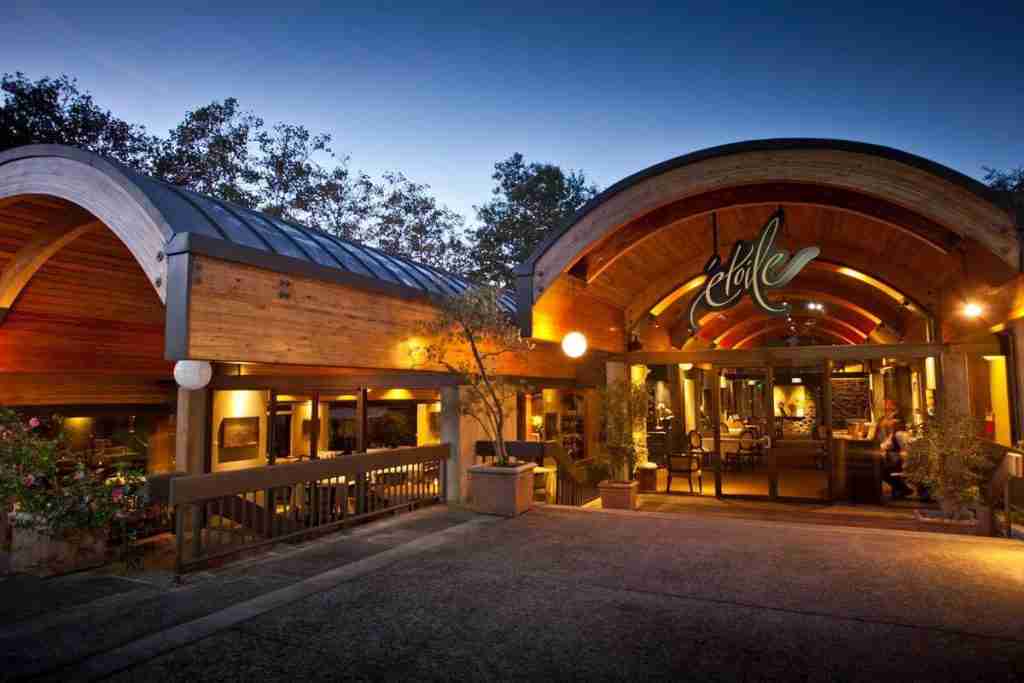 Looking to have a glass of bubbles with a side of fun? Domaine Chandon offers multiple tasting experiences that feature food pairings, summer cabanas, and blues music.
Tastings begin at $50 and feature four tastings of their sparkling wines including Brut and Pinot Noir Rosé. Chef Juan Cabrera will whip you up an Instagram-worthy charcuterie board or delectable seasonal dishes to pair perfectly with your tasting.
During the summer months, the winery hosts events including live music and curated picnics in their beautiful gardens. Just want to grab a glass and a bite to eat? Their award-winning restaurant is one of the best in Napa and a perfect spot to dine outdoors with a glass of their sparkling red wine. chandon.com 
Domaine Carneros Sparkling Wine Napa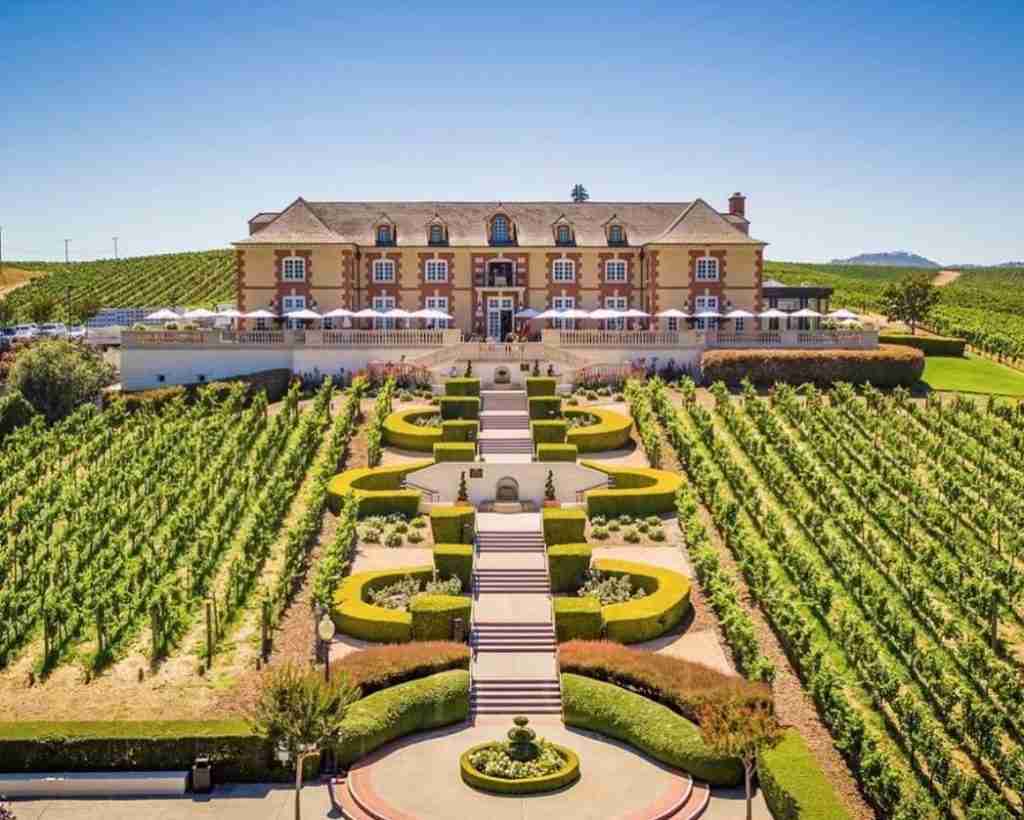 You'll feel like royalty as you walk the tall steps of the landmark California estate winery and chateau. Their massive outdoor terrace looks outward onto the rolling hills of Napa vineyards where you can sit under an umbrella and experience a tasting of four sparkling wines.
If you love French champagne, take note that Domaine Carneros is part of the Taittinger family of wines, so each sip will have you feeling like Emily in Paris without the beret (fashion sidenote: no one wears berets in Napa).
Tastings begin at $40 and can be upgraded with a selection of charcuterie or caviar.
Vegan? Nearby Petaluma-based Miyoko's Creamery offers a vegan cheese pairing complete decadent vegan cheeses, nuts, crackers and apricots. domainecarneros.com 
Be Bubbly Napa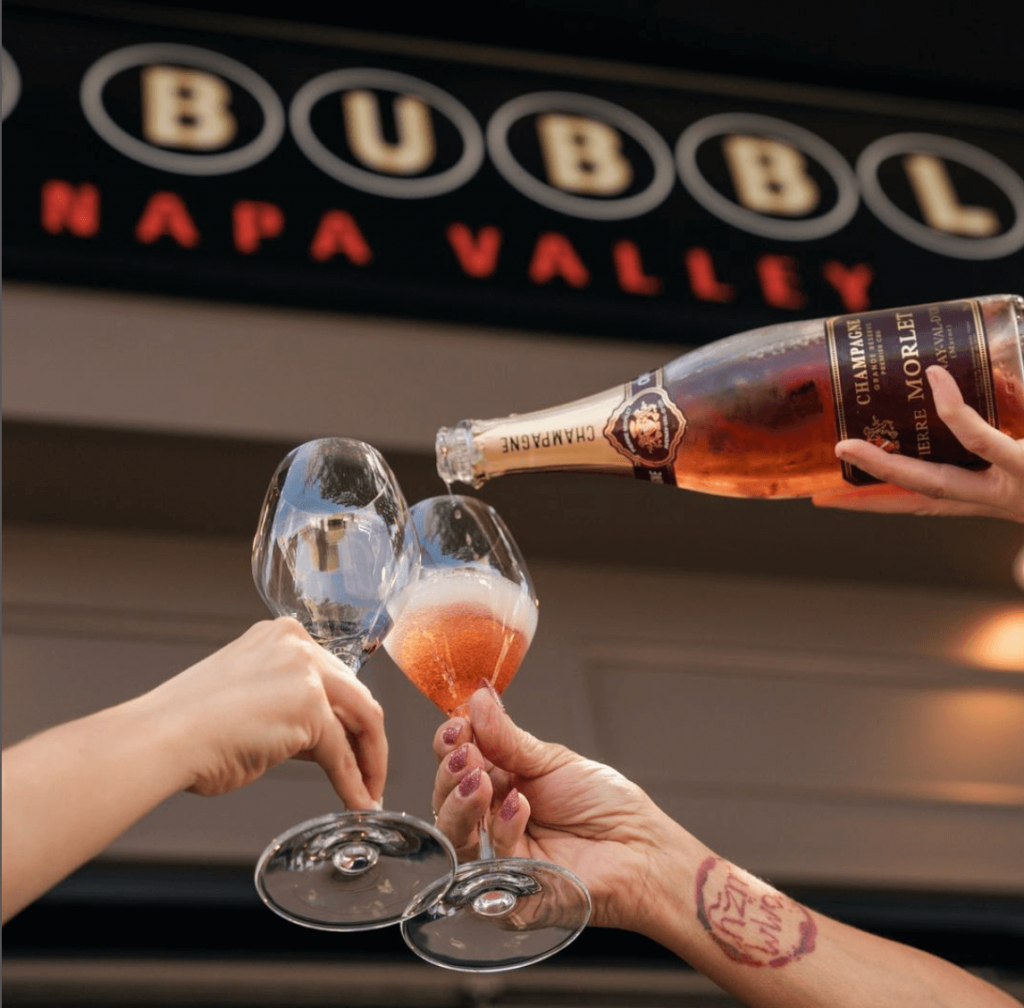 Forgot to make a reservation at a winery? Wineries closed too soon and you haven't squeezed in one last tasting?
Don't worry, you can still taste the best bubbles from Napa Valley and across the globe at Be Bubbly, a champagne and sparkling wine lounge in Downtown Napa.
At Be Bubbly you can sip on French and Italian wines as well as local faves like Schramsberg and Domaine Carneros without the hefty tasting fee. They even have Prosecco on tap!
Be Bubbly is also open until midnight Friday and Saturday so you can have your bubbly long after the tasting rooms close. Lite bites are also offered to keep your tummy from bubbling over. Bebubblynapa.com
Put a little sparkling into your wine tasting adventure and add these wineries that offer (and specialize in) sparkling wine tastings.
It shakes up the typical wine tasting itinerary, and offers a unique and educational experience for the bubbly lover. Prefer a bottle to an ounce pour? Sparkling wine is the perfect accessory for your wine country picnic.
Tasting note: Sparkling white wine pairs perfectly with grilled cheese and sparkling red wine is a dream paired with peanut butter & jelly. Cheers!
Best Sparkling Wine In Napa Valley FAQ
Who makes sparkling wine in Napa?
We have the ultimate list right here and it goes something like this:
– Schramsberg
– Mumm
– Domaine Chandon
– Domaine Carneros
– Be Bubbly (for after the wineries close;) )
What is the best known Sparkling Wine?
Mumm, Napa is the most well known sparkling wine in Napa. Domaine Carneros  is part of the Taittinger family of wines, so each sip will have you feeling like Emily in Paris.
What winery did the Kardashians go to in Napa?
Del Dotto Estate Winery And Caves
"So this… winery is kind of our go-to, whenever we come to Napa, so it's tradition to stop by," Khloé Kardashian said of Del Dotto in a 2020 clip of Keeping Up With the Kardashians.
What are the best American sparkling wines?
The best American sparkling wines are: 
– Mumm Napa Brut Prestige 
– Banshee Ten of Cups Sparkling Wine 
– Barboursville Vineyards Virginia Brut Blanc de Blancs 
– Schramsberg North Coast Blanc de Blancs 
– Evening Land Vineyards Oregon Blanc de Blancs
– Argyle Extended Tirage Brut 
Is sparkling wine the same as Prosecco?
Sparkling wine is not the same as Prosecco because they are not only made differently, but Prosecco is a sparkling white wine from Italy. Prosecco can also be 'flat' with little to no bubbles, known as tranquilo, or frizzante with some bubbles, but the most well known and commonly available Prosecco is a fully-sparkling wine.

Author: Tiffany Carter
Tiffany is a contributing writer to Armchair Sommelier. When she isn't writing about wine, the California native is touring local wineries (Hello Napa and Paso!) and filling her glass across the globe (Ciao, Tuscany!). She loves a full-bodied cab, but she plays favorites when it comes to a spicy Zinfandel or juicy Malbec. Her fridge is stocked with a bottle of sparkling rosé for emergencies. Hint: there's always an emergency. You can follow Tiffany @winetastetravel.