The 18 Most Haunted Wineries In America (plus one in France)
Time to read: 8-10 minutes
Things That Go "I'm Drunk!" In The Night
You might be under the assumption that wineries are places where you can savor some of the finest wine, but really they are a haven for drunk ghosts who would rather die 1000 deaths than to be buried six feet under and be robbed of the joy of roaming eternally among the vineyards, transparently with zero fat and no split ends.
From wine bottles being tossed around to phantom whispers and moans, these haunted wineries have been deemed haunted by those who have been unlucky enough to feel the chills of their paranormal activity.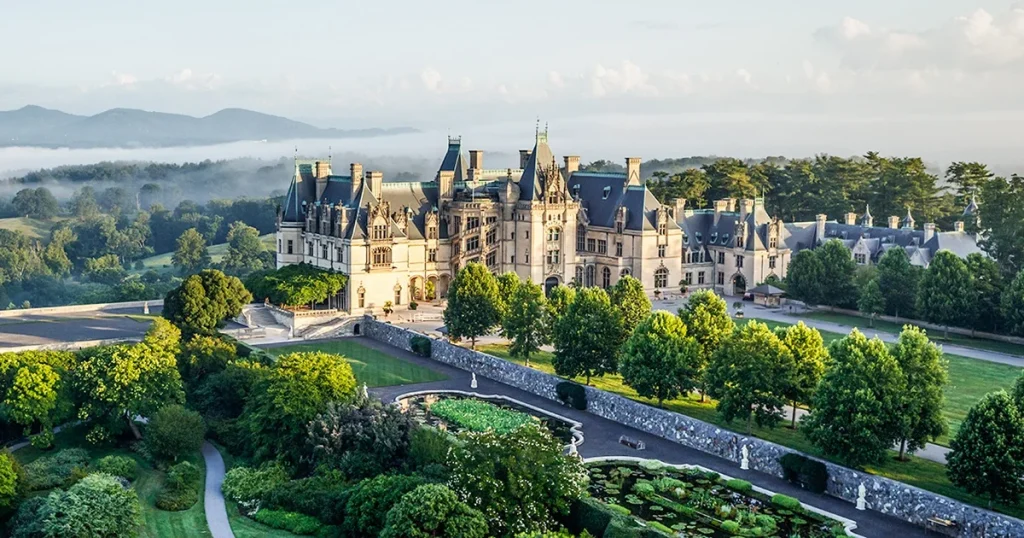 Haunted Winery #1: Beringer Napa Valley: Napa Valley, CA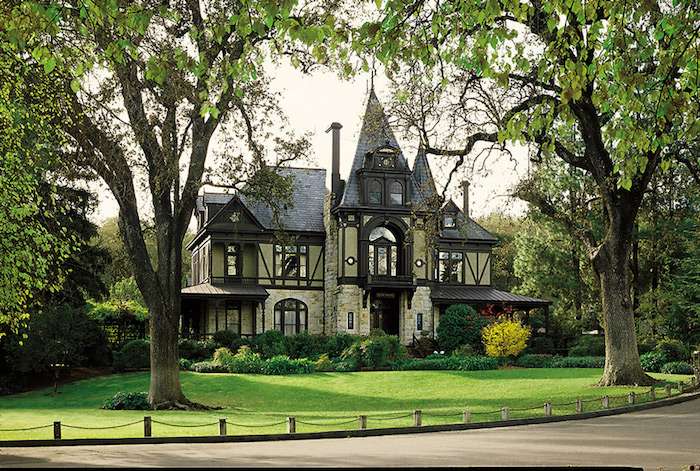 The Rhine House is the old victorian mansion on the property where the winery sits. Sightings have been reported of Frederick Beringer, the original founder of the estate where he walks the halls upstairs.
Objects in his bedrooms have been thrown around in ghostly fashion. So many occurrences have happened here that employees now keep a log of all the paranormal activity.
Apparently Frederick doesn't like people in his space and we feel that.
Haunted Winery #2: Dry Creek Vineyards: Sonoma (Healdsburg), CA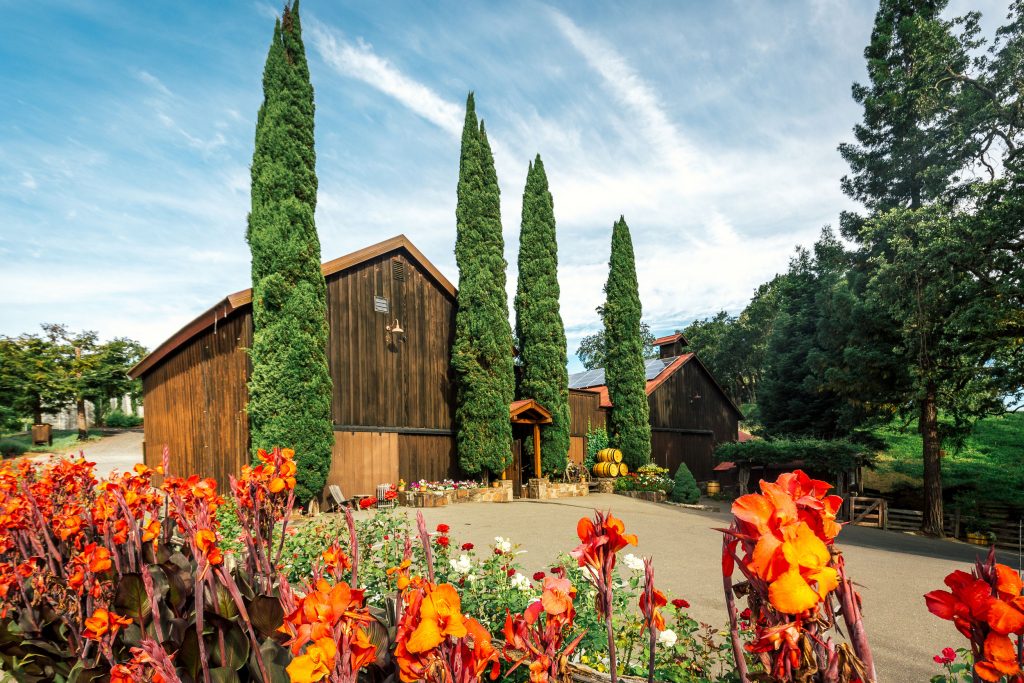 Many haunted places begin with "…built on an Indian burial ground" and so has it that Dry Creek Vineyards is built atop a Pomo Indian Reservation.
A Native American man has been seen roaming the vineyard as well as strange happenings with mysterious cell phone calls, doors being locked and unlocked on their own, and lights flashing on and off.
The California Wine Institute took note of the happenings at this Sonoma winery and started documenting these strange occurrences.
Haunted Winery #3: Buena Vista Winery: Sonoma, CA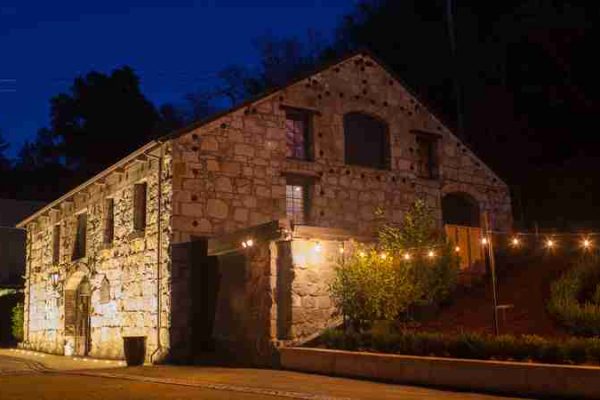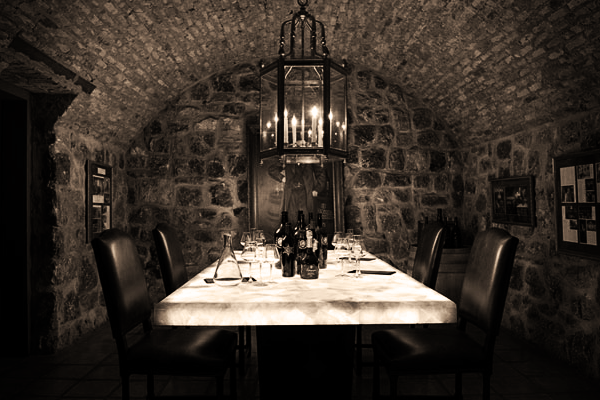 This is a hot spot for ghost adventurers and paranormal groupies. Sightings have been spotted at this historic winery (circa 1857) for more than 50 years. Ghostly sounds of phantom footsteps and crying babies have been reported and even spookier, a full apparition of a man wearing a black coat believed to be General Vallejo whose daughters had married the sons of the original winery founder.
In 1862, migrant workers were buried alive in the wine caves as they were bottling and corking magnums of Champagne when a small earthquake hit. Guests and employees have experienced loud, unexplainable noises, and seen apparitions carrying lanterns at night in the upper level tasting room.
No thank you! Pass the wine, please!
Haunted Winery #4: Murder Ridge Winery: Mendocino County, CA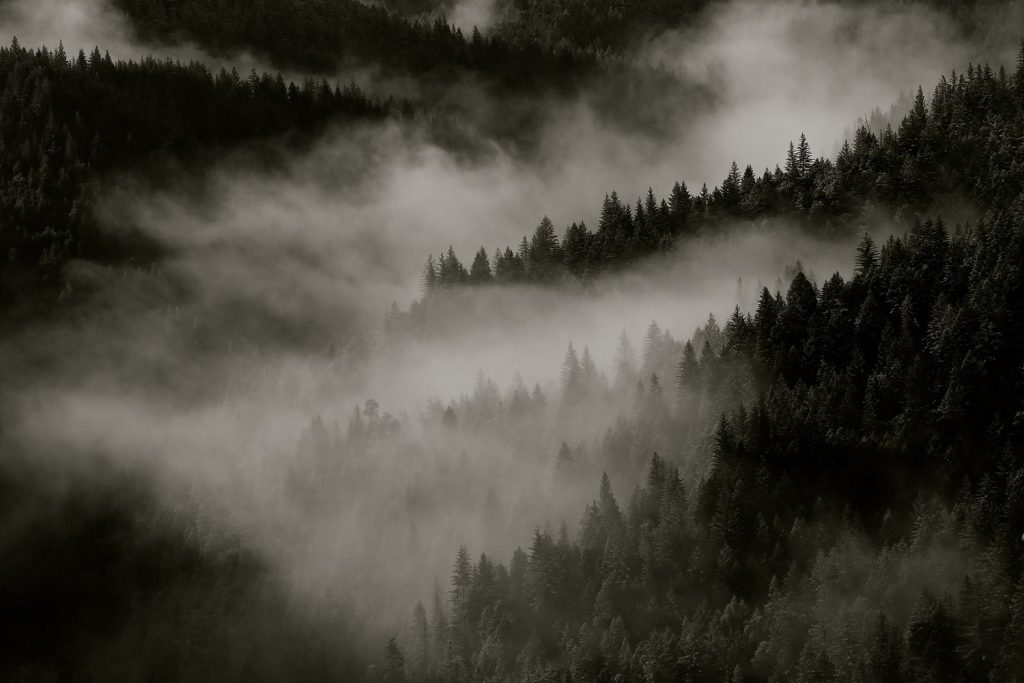 The name of this winery is inspired by the sinister happenings in 1911 near Signal Ridge in the high elevations of Mendocino County.
The burned remains of a man named Joseph Cooper were found at the location and later his murderer, Pete Gianoli was found in a cabin holding his jacket and a bottle of wine.
Today, one of the vineyards is named after Gianoli, producing some devilish Pinot Noir.
Haunted Winery #5: Chateau De Brissac: Loire Valley, France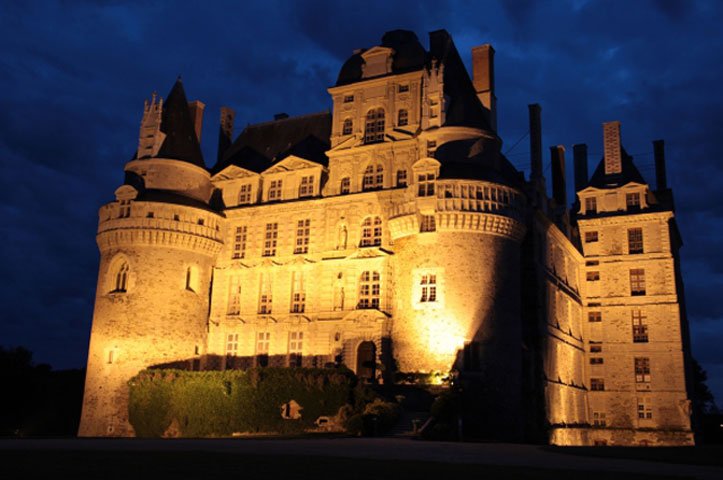 This home-turned-hotel/winery is haunted by La Dame Verte (The Green Lady) who was brutally murdered by her husband when he discovered her in bed with her lover.
Legend has it that he killed both of them with 100 swings of his ax (angry much?).
Guests of this Loire Valley hotel say they have heard disturbing noises coming from the tower and that La Dame Verte still inhabits the chateau mourning her lover.
Haunted Winery #6: Trefethen Family Vineyards: Napa Valley, CA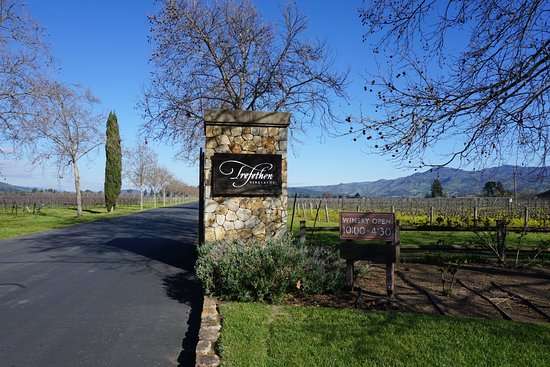 As reported in the Napa Valley Register local newspaper: "During Prohibition, 1920-1933, the winery was rumored to be a bootleg operation site. One story tells of a young man who broke into the old winery to steal liquor and was caught in the act by bootleggers.
According to the tale, the bootleggers lynched the young man, hanging him from one of the interior ceiling beams of the upstairs area of the winery. It has been reported that some people have sensed and even seen the course of that gruesome event unfold. While others have told of seeing the shadow of a human-like form swinging overhead."
Haunted Winery #7: Bartholomew Park Winery: Sonoma, CA
European immigrant Agoston Haraszthy and founder of the winery was devoured by crocodiles in Nicaragua in 1869 before that he was the founder of Buena Vista Winery (mentioned above) and this winery in the 1830s which was formerly a women's prison (now the wine cellar), a morgue (now a basement), and a hospital (now used as the winery's offices).
Apparently the winery is now haunted by a former inmate of the prison who was discovered within the walls of the winery in the 1970s after an earthquake.
Employees and guests have reported hearing ghostly piano playing, singing, and creepy footsteps.
Haunted Winery #8: Marjim Manor Winery: Appleton, NY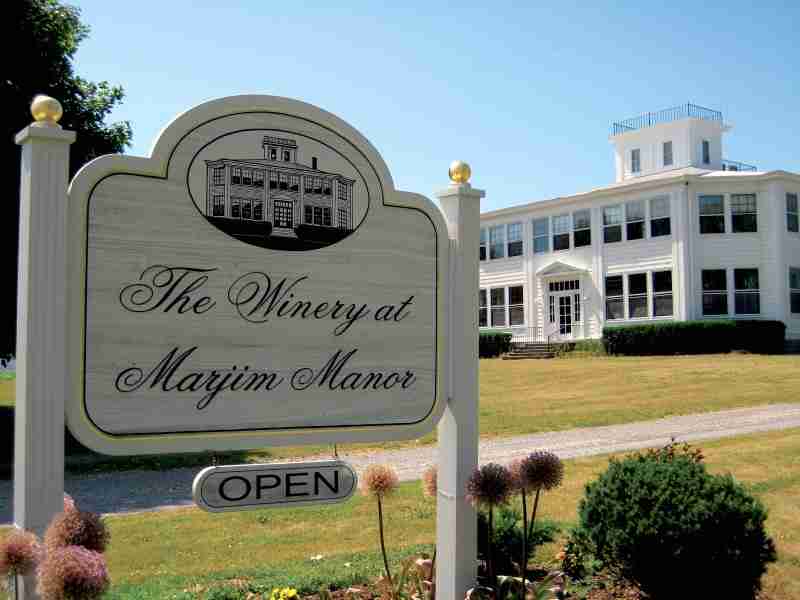 A tasting of four wines + ghost stories for $5? Sign us up! Owner Margo Sue Bittner loves to pour wine and tell ghost stories to visitors about the tragic tale of Shubal Merritt, the original owner of the 1865 manor.
His wife Sophia died during construction of the property. On a Thursday at 3pm, after returning from a hunt with his son, Shubal was cleaning his gun when it accidentally went off, shooting and killing his son.
Since that time many deaths have been reported on the property, and most strange happenings are reported on Thursdays around 3pm.
Haunted Winery #9: The Biltmore House & Winery: Asheville, NC
Now open to the public, the largest private owned estate in the US, is home to a resident ghost — George Washington Vanderbilt, the original owner who can still be seen as a shadowy figure in his favorite place — the library.
Other reports include splashing in the swimming pool when no one is around, and the whispers of George's wife, Edith.
Haunted Winery #10: Belvoir Winery: Liberty, MO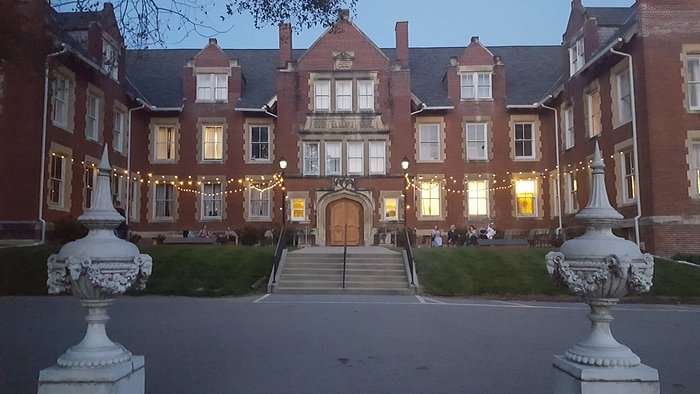 Every Friday in October the Belvoir Winery hosts Paranormal Fridays where guests can get an inside look at the history of hauntings at the winery.
A cemetery on the property holds 600 bodies and reports of the piano playing by itself, doors opening and closing by themselves and strange voices echoing through the property.
Best perk about being scared at this winery is that tastings are free!
Haunted Winery #11: William Chris Vineyards: Fredericksburg, TX
You're sure to find plenty of haunted happenings at William Chris Vineyards, a winery with an onsite family cemetery. A young boy who once lived on the property is said to haunt the winery by grabbing people's feet and leaving his glass marbles in random places.
Guests have captured floating orbs above tombstones in photographs. Try their Skeleton Key Red wine inspired by the actual skeleton key the owners uncovered when renovating which opens every room to the property.
Haunted Winery #12: The Winery at La Grange: Haymarket, VA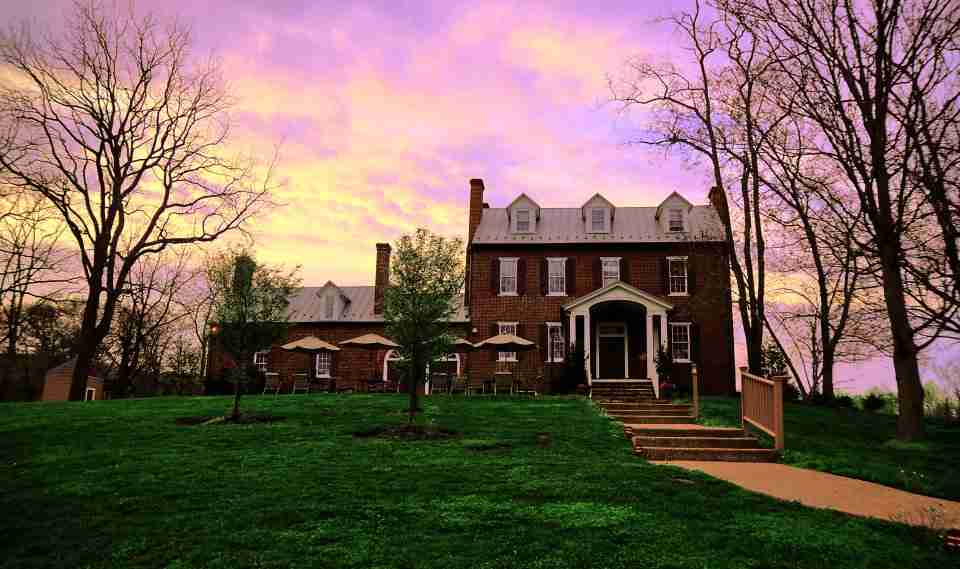 Here, ghosts get treated with white glove hospitality. The original owner of the estate was Benoni Harrison who gets left a glass of wine (he has his own Benoni's Blend) each day by the staff.
He purchased the property in 1837 and lived there until he died in 1869. He can still be seen creeping around the property as well as a young girl who is said to be living in one of the upstairs rooms.
Haunted Winery #13: Howell's Main Street Winery: Howell, Michigan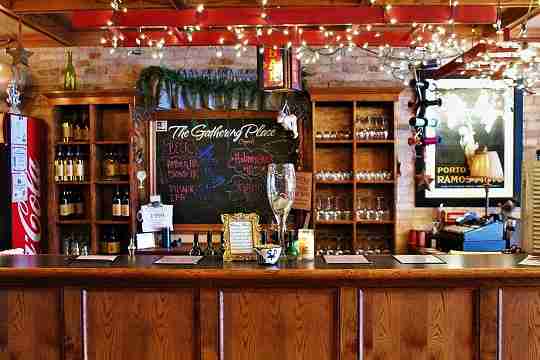 This winery comes with tiny ghosts as in the spirit of a 7-year-old boy named Thomas whose parents owned the store on the winery property back in the 1800s.
Guests and employees of the winery have reported flickering lights, objects moving on their own and noises coming from empty rooms.
The scariest happening was witnessed by a tour group who came to the winery a saw a bottle of wine crack, the wine drain out and circle around their table.
Haunted Winery #14: Valerie Hill Winery & Vineyard: Stephens City, VA
This winery is so haunted they have decided to make money off the paranormal and offer haunted tours in the fall. There are reported to be four resident ghosts here who haunt the property including Benedict Rust, the son of the builder of the house where the winery now stands.
He was sadly sequestered in the attic most of his life due to him being diagnosed with insanity. Other sightings include a gun-toting Civil War soldier and a grumpy old man.
Haunted Winery #15: Nello Olivo: Placerville, CA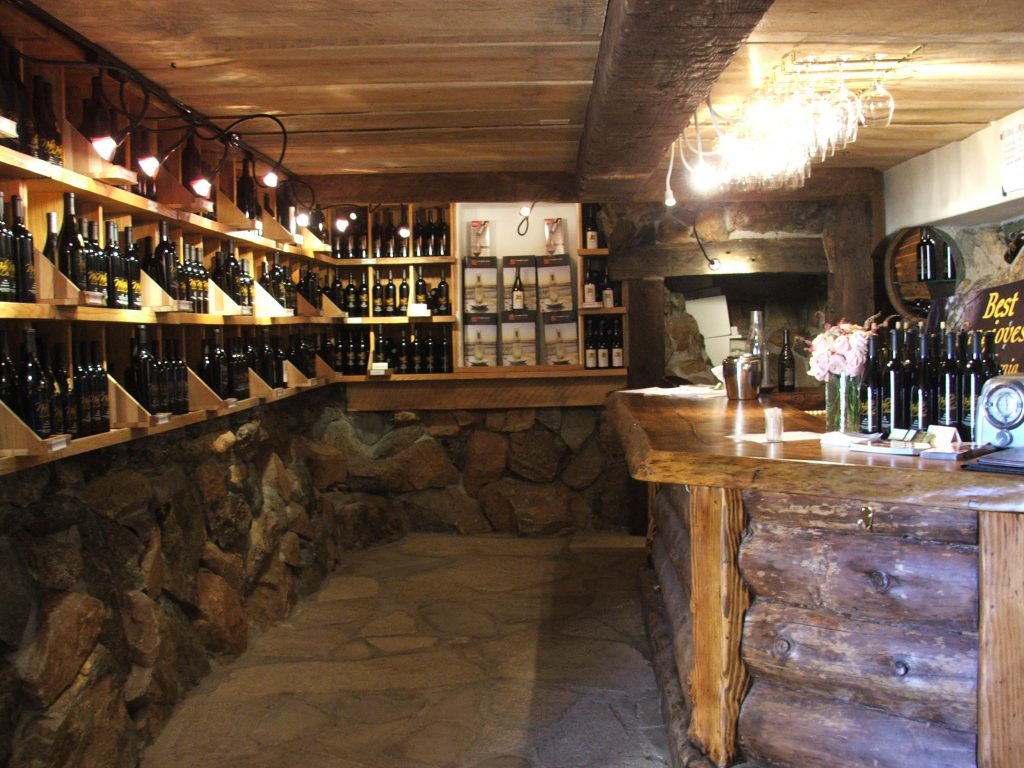 Built in 1853, Nello Olivo Winery was once a mansion owned by Judge Marcus Bennett who is said to roam the property along with his young son Marcus, Jr. who passed away at the age of four.
Guests and employees have reported unexplained noises, faucets and lights turning on and off and phantom children running around.
This ghost seems way more friendly than if Judge Judy haunted this place.
Haunted Winery #16: Miles Wine Cellars: Himrod, NY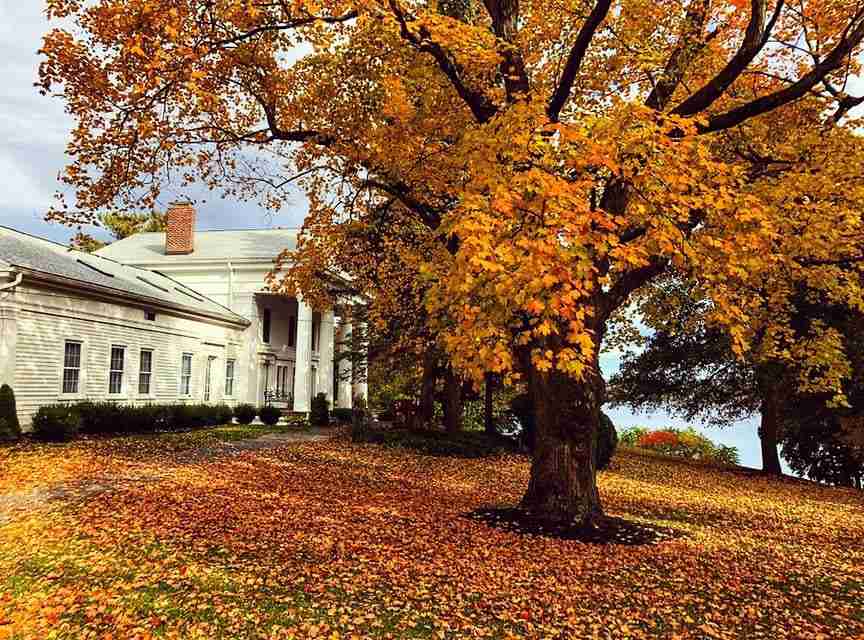 At this winery you can taste a Chardonnay-Cayuga blend named "Ghost" inspired by the ghosts of a husband and wife who built the home in the mid-1800s. Their apparitions have been spotted at the winery by the Miles family who now own the property.
The couple has experienced mist coming from the floors, "something" pressing on their backs while they are asleep, and their comforter flung across the room in the middle of the night.
Haunted Winery #17: Ravenswood Winery: Sonoma, CA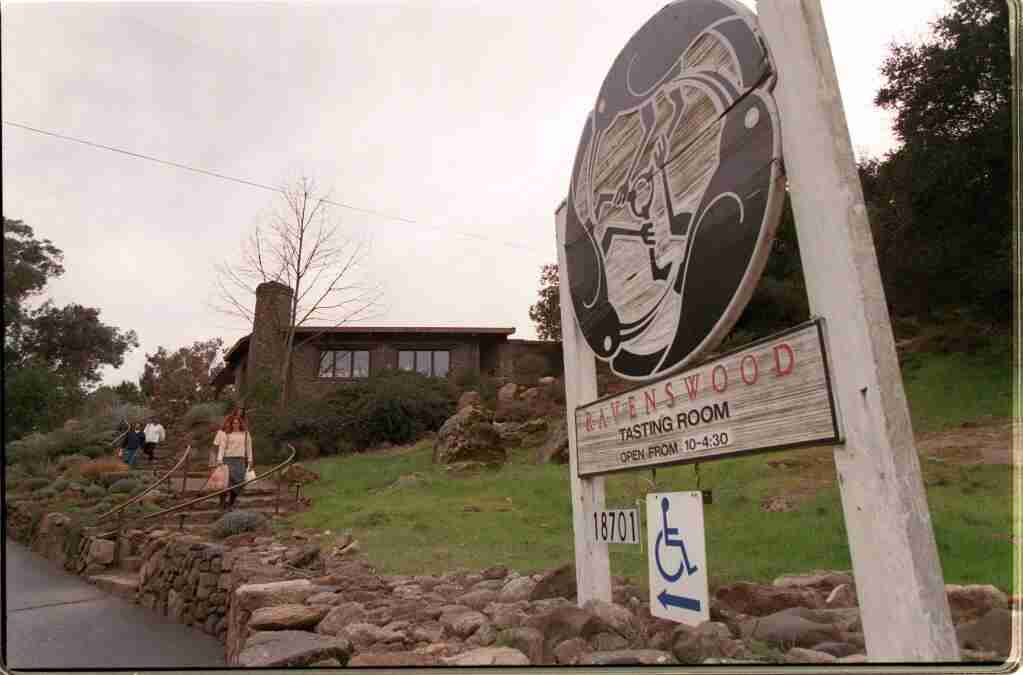 Not really a ghost story, but a scientific mystery of some sorts….In 1976, founder and winemaker Joel Peterson was out harvesting grapes under the eyes of a group of ravens circling above (hence the winery's name).
He was in a rush as there was a thunderstorm about to hit. As the area became drenched in rain he looked up and noticed that he was completely dry while everything else was soaked. Those wines ended up earning him 1st and 2nd prize in the grand San Francisco tasting.
As of May 2019, the tasting room and winery is permanently closed after its sale, but you can still enjoy their wine with paranormal beginnings at home.
Haunted Winery #18: Belhurst Estate Winery: Geneva, NY (Seneca Lake)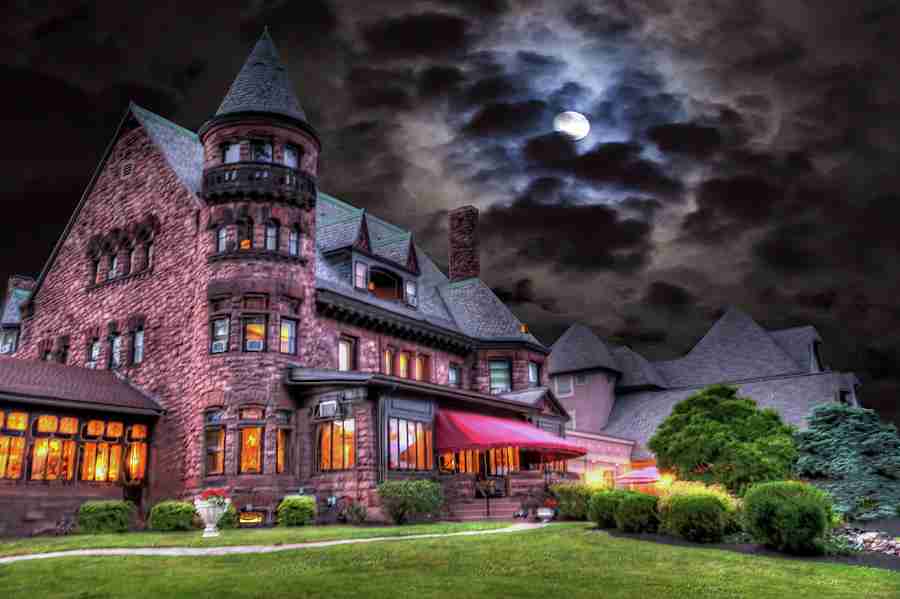 The winery is part of Belhurst Castle which has a storied past filled with spooky folklore. Isabella, a beautiful apparition dressed in all white has been seen roaming the winery and on the shores of nearby Seneca Lake.
Isabella is said to have died with her lover in an underground tunnel of the castle while she was fleeing an enraged husband. This sounds like a soap opera for dead people.
Want To Tour The Wide World Of Wine?
Ready to take your relationship with wine to the next level? Book a wine tasting trip! Viator (a Tripadvisor company) is the world's largest online marketplace for tours, activities, and attractions.
Viator has been a partner of Armchair Sommelier since our inception. We love partnering with them because our readers and Viator's trip operators have told us Viator is a great booking company to work with.
Still not convinced, let the reviews speak for themselves. We know you're a review junkie. So are we! We don't want to recommend a product that is going to offer you a bad experience. That said, there are no 100% guarantees in life.
Let me talk to you about my own experience with Viator. I have traveled all around the world. I've booked trips for myself, for my family, friends and even corporate travel (I will never do that one again so please don't ask me). I have used Viator every.single.time. And that's why I'm so excited to be a partner of theirs.

Author: Tiffany Carter
Tiffany is a contributing writer to Armchair Sommelier. When she isn't writing about wine, the California native is touring local wineries (Hello Napa and Paso!) and filling her glass across the globe (Ciao, Tuscany!). She loves a full-bodied cab, but she plays favorites when it comes to a spicy Zinfandel or juicy Malbec. Her fridge is stocked with a bottle of sparkling rosé for emergencies. Hint: there's always an emergency. You can follow Tiffany @winetastetravel.